Colorado is the highest elevation state in the U.S., with an average elevation of 6,800 feet. This is mainly thanks to the Rocky Mountains, a range that comprises a large portion of the state and is the 'parent' of all Colorado summits. While 58 Rocky Mountain peaks rise above 14,000 feet in Colorado, only 53 — or 54, depending on how you argue it — are classified as true fourteeners. (The state is home to more than 600 thirteeners, too.) For active residents and visitors, climbing or 'bagging' a fourteener is one of the most popular outdoor activities, and social media is filled with grinning achievers proudly holding signs that announce the date of the accomplishment while showing off the 360-degree views from the summit.
Want to climb every mountain? Here are a few of our favorites, from the super-easy to the "eh, maybe not," along with tips for protecting yourself and the fragile mountain environments.
Do It With Donuts: Pikes Peak (14,115 feet)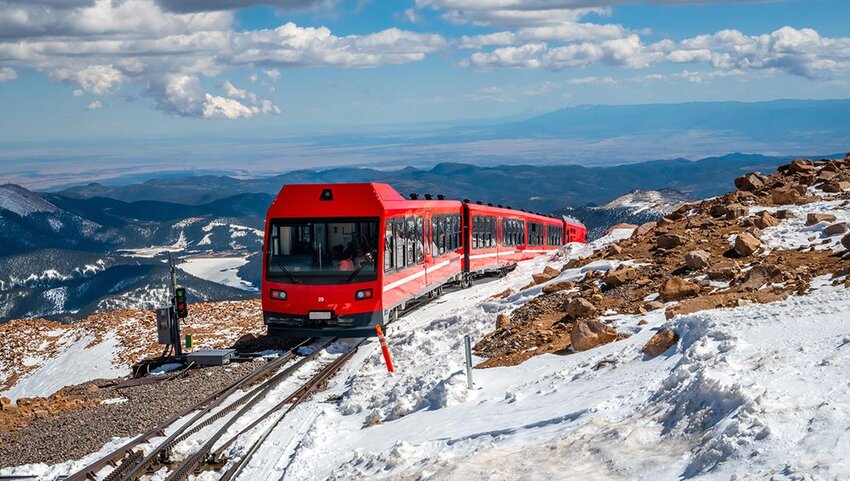 The Ute people considered Tavá Kaa-vi — meaning Sun Mountain — to be sacred long before Zebulon Montgomery Pike stumbled upon the massive mountain in 1806. And General Pike never actually made it to the summit ... so don't feel guilty about taking the easy way up. People do get to the top on foot, of course, but only after completing a grueling 13.5-mile trek. (Make sure to check our safety tips at the end of this piece.)
If hiking a half-marathon with a 7,400-foot elevation gain isn't your style, you can book a ticket on a train instead. The world's highest cog railway has been pulling visitors up and down Pikes Peak since 1891. The 3.5-hour round trip climbs through ancient stands of bristlecone pine before arriving at the top. Or enjoy the purple mountain majesty of "America's Mountain" by car and munch on a high-altitude donut (what could be more American?) made fresh at the new 38,000-square-foot Pikes Peak Summit Complex.
Baby You Can Drive Your Car: Mount Blue Sky (14,130 feet)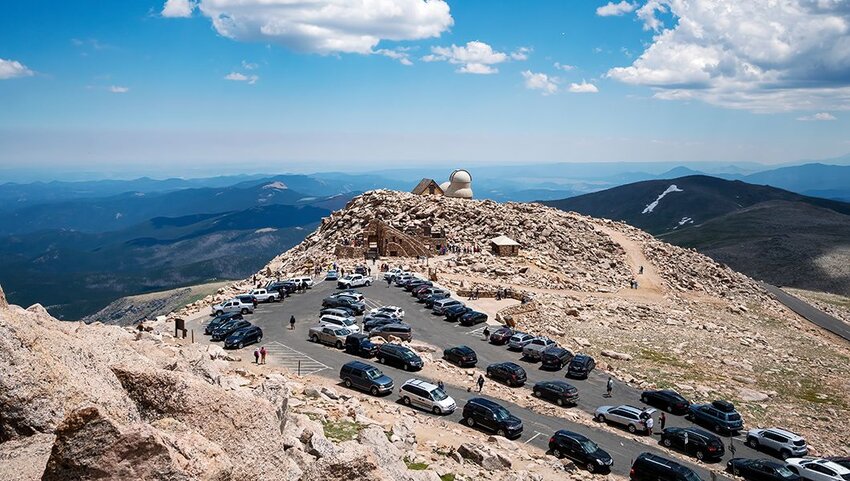 It's currently known as Mount Evans, but 2023 will see the highest peak in Colorado's Front Range rechristened as Mount Blue Sky, honoring the Native American victims of the 1864 Sand Creek Massacre instead of the territorial governor whose inaction allowed the massacre to take place. Much of the year finds the mountain inaccessible, but when the snows melt — usually around Memorial Day — the prominent peak is accessed by a scenic byway. The highest paved road in North America, it begins at the town of Idaho Springs and hairpins 28 slightly scary miles through scenery that is literally breathtaking. (People who are not driving may choose to close their eyes on some of the sharpest turns.)
Once safely parked at the top of the byway, visitors can take a short stroll to the summit, making Mount Blue Sky another easily bagged fourteener. Pack a picnic: there are vault toilets but no water or services once you leave the welcome center in Idaho Springs. In addition to birds and birds-eye Continental Divide views, you can also admire alpine tundra flowers, bighorn sheep and mountain goats, and the rodent-like creatures called pikas.
Go Big or Go Massive: Mount Elbert and Mount Massive (14,438 and 14,429 feet)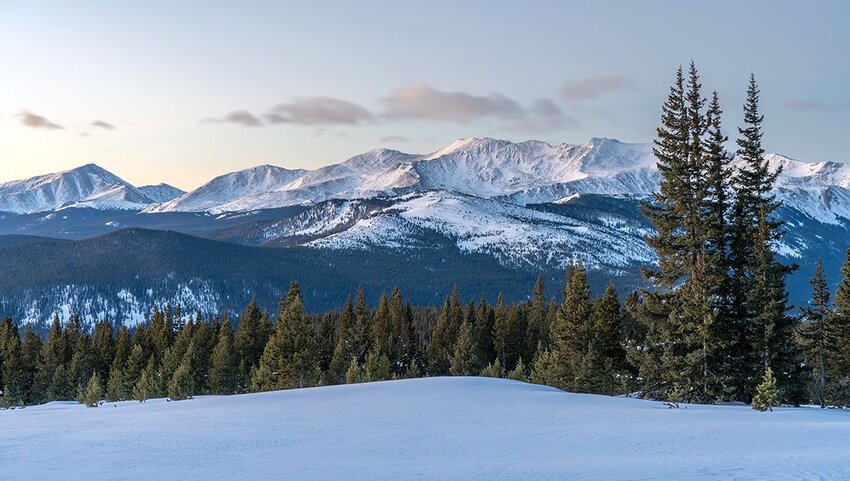 The crest of the continent, the Sawatch Range, is home to eight of Colorado's fourteeners including Mount Elbert, the state's highest mountain. And while Elbert does boast nine feet of elevation over its neighbor, it's a relatively — the key word being relatively — easy fourteener to summit, being rated only a Class 1. (More on that later.)
Mount Massive is more than worthy of the name. Five summits are strung along its three-mile-ridge, and Massive has more area above 14,000 feet than any mountain in the Lower 48. The Mount Massive Wilderness overlooks Leadville, a Victorian-era mining town that's the highest incorporated city in North America. (Stop for pizza at High Mountain Pies and thank us later.) Beyond Massive's mammoth summit, the wilderness area is a haven for wildlife — no leftover pizza for the bears! — and its pristine and icy alpine lakes are perfect for cooling off your feet after a long hike.
Two for the Price of One: Grays (14,278 feet) and Torreys (14,267 feet)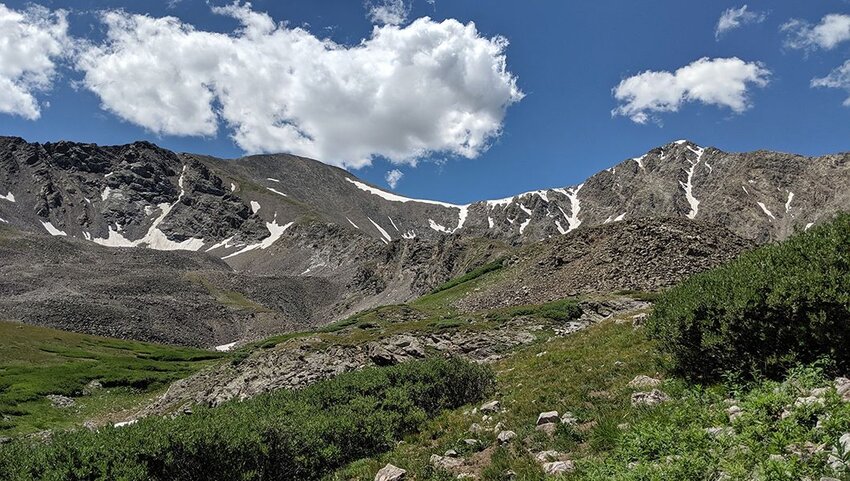 Hop in the saddle: The shallow ridge between these two mountains in the Arapaho and Roosevelt National Forests near the town of Silver Plume is an eight-mile out-and-back climb that allows climbers to bag two fourteener peaks with one (again, relatively) easy climb. The less acute elevation gain (3,600 feet) ensures that early summer mornings — especially weekend mornings — will find this trail thickly populated with hikers of all abilities including parents with small children and hikers attempting their first fourteener. If you change your mind about doing both mid-expedition, the trail will allow you to return back after the first peak.
A Long Day's Climb: Longs Peak (14,259 feet)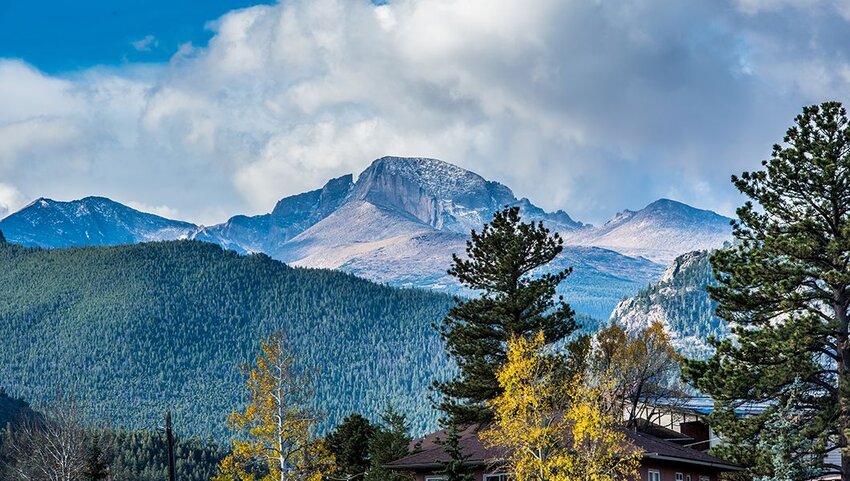 Think long and hard before attempting Colorado's northernmost fourteener ... and plan the attempt for a weekday. Longs is not for amateurs, and even seasoned climbers have lost their lives on this mountain. The crown of Rocky Mountain National Park, Longs' close proximity to Denver unfortunately ensures that on summer weekends the popular Keyhole Route is too often crowded with (sometimes inexperienced) tourists unprepared for the rigors of rapidly changing conditions and treacherous terrain. Sheer cliffs, loose rock and narrow ledges can present a challenge to technical climbers … so don't adventure beyond your experience!
Staying Safe and Protecting Peaks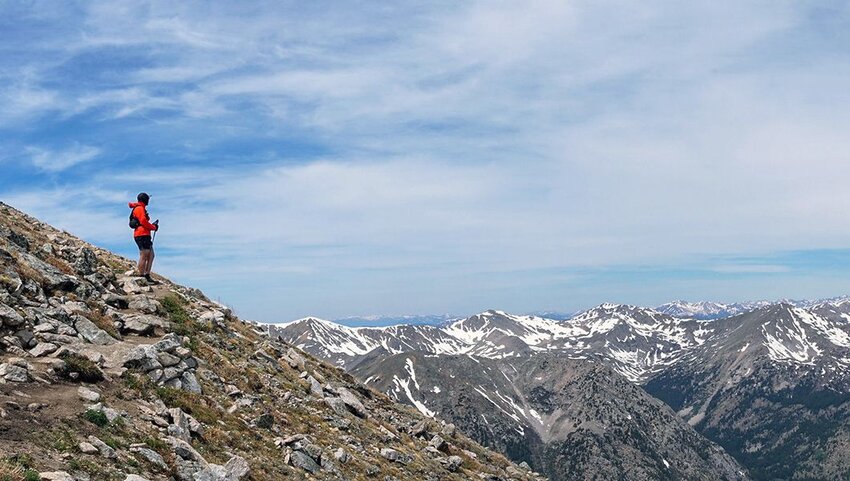 All of Colorado's fourteeners can be successfully summited, and many climbers have bagged all of them multiple times. The rewards of standing at the top of the nation can outweigh the risks inherent in any activity — including mountain-climbing. Get out there, but always keep safety first. Mountain approaches are rated from Class 1 to 5, so choose according to your experience level. If you can, consider taking a mountaineering class from Colorado Mountain Club, and familiarize yourself with information from AllTrails or guidebooks like The Best Summit Hikes in Colorado or Colorado's Fourteeners. Here are some vital safety tips from the experts at 14ers.com.
Layer up. Weather conditions turn on a dime at higher elevations, and you can go from sweating to shivering in a matter of minutes. Stay safe and comfortable with waterproof layers to keep you warm and dry. Winds are often wicked, so be sure your outer layers are made of fabrics that will block the breeze. Hat? Yes. Gloves? Good idea.
Start early. No, earlier than that. Camp at your trailhead and grab a pre-dawn granola bar: fourteeners aren't conducive to lazy breakfasts around the campfire. Strap on a headlight and head out, especially because mountain sunrises at the top of a peak cannot be beat. You also want to avoid lightning, one of the biggest dangers on the trail assummer storms can roll in any afternoon. If you see dark clouds, turn around and go down. Ideally, you'll be off the mountain — or AT LEAST below the treeline — by noon.
Get educated. If you want to climb a mountain in winter, educate yourself about avalanches. The Colorado Avalanche Info Center is a great resource.
Hydrate. Carry more water than you think you'll need. If you have enough, you may still need to help someone else.
People aren't the only things that need protecting: alpine environments are extraordinarily fragile and many of Colorado's wilderness are being loved to death. Please follow these Care for Colorado/Leave No Trace principles developed by Colorado Tourism and the Leave No Trace Center for Outdoor Ethics. Have fun, and see you at the top!