Ever since the invention of the railway, humans from all corners of the globe have maintained a long-held fascination with trains. Historians credit the railway for paving the way for the industrial revolution, engineers applaud the machine as a modern-day marvel, and travelers adore the sense of adventure that accompanies train travel. If you're searching for a gift for a train lover, these ideas will ensure you're on the right track.
Train Patent Prints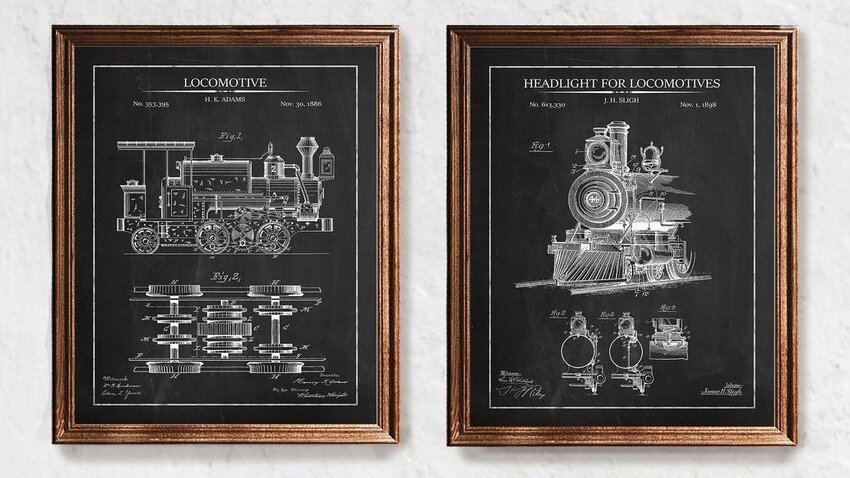 Train lovers will be delighted by these locomotive patent prints, available in a set of four from Etsy. Each print features a different aspect of train patents from the 18th and 19th centuries, from the locomotive headlight to the boiler system. The background color comes in four variations, ranging from old-timey parchment to classic chalkboard. The prints can also be framed in black, white, walnut, or cherry wood, which means the gift can be tailored specifically to the recipient's taste.
Buy it here: Train Patent Prints
Railroad Spike Tap Handle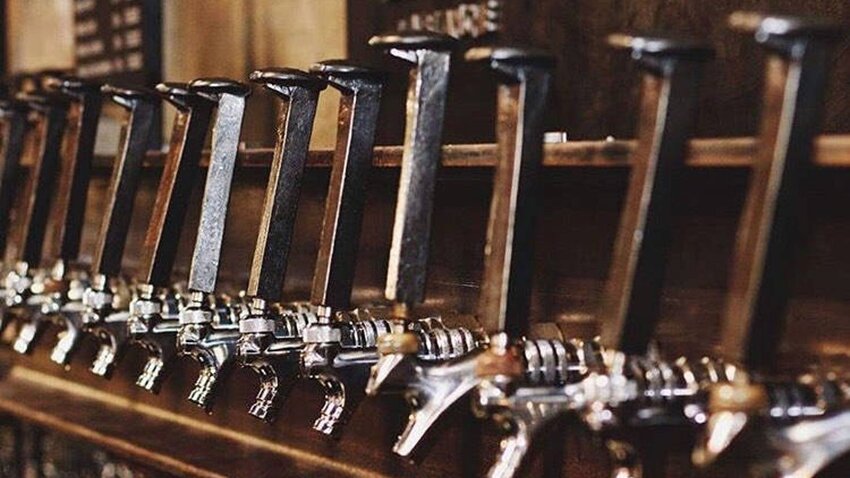 For the combo beer/train lover, this Railroad Spike Tap Handle is full steam ahead. Constructed from actual railroad spikes from a forge outside of Chicago, Illinois, each tap handle is drilled to fit a home kegerator or brewery keg and coated to preserve its natural patina for years to come. Every piece proves its authenticity with the stamped carbon content and manufacturing batch number on the spike. The end result is a unique gift that starts the conversation when pouring out a pint.
Buy it here: Railroad Spike Tap Handle | ~$20
Lionel Model Train Set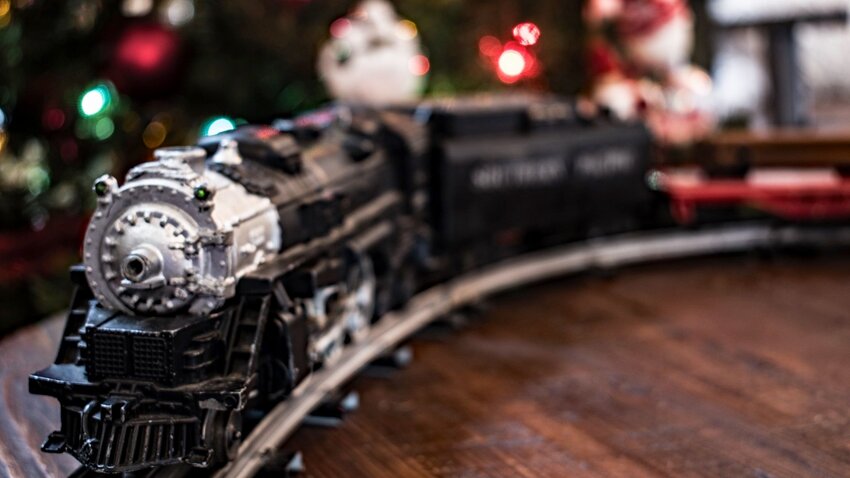 For the tried-and-true train lover, there's nothing better than a Lionel Model Train Set. As one of the oldest and most premium brands to make model trains, these sets are synonymous with quality craftsmanship. Designed in real proportion to actual trains, many of these sets are based on historical railways and train lines. From the caboose to the boxcars, each piece is built to scale, functioning on the track like a real-life train. The outcome is an exciting hobby for any type of train lover, at any age.
Buy it here: Lionel Model Train Sets And Accessories
Vintage Train Canvas Art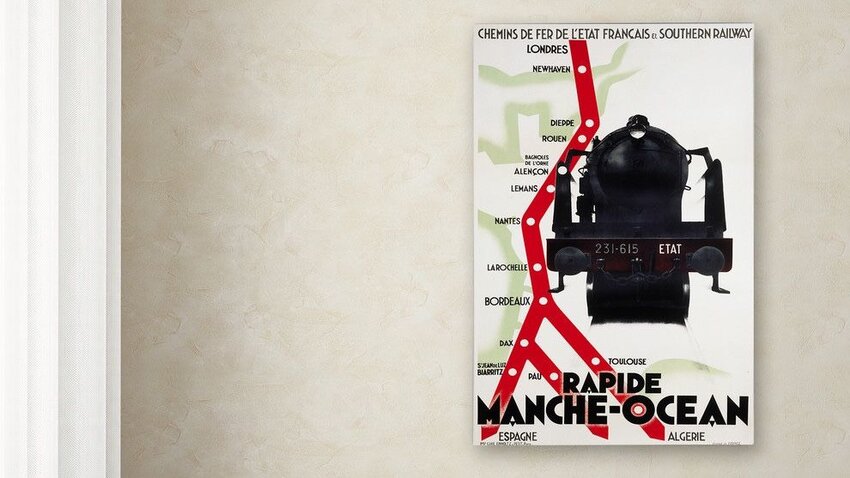 Moving Locomotive Kit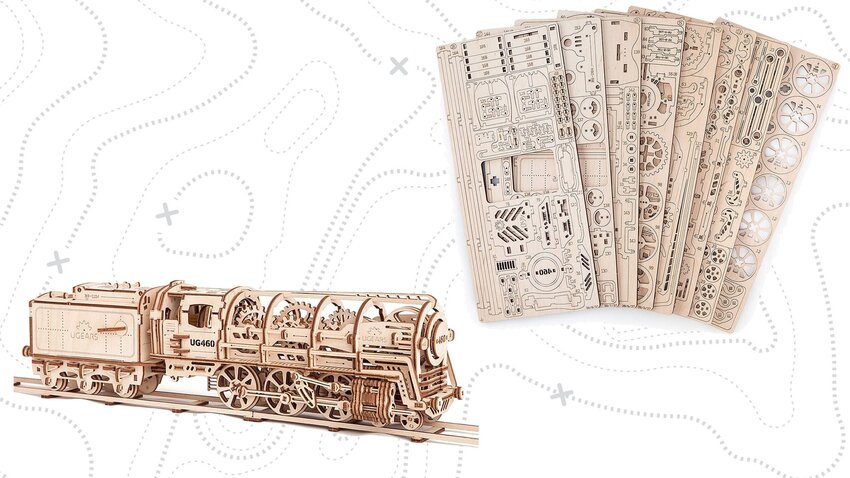 The Moving Locomotive Kit from Uncommon Goods is a challenging 3D puzzle that will keep train lovers busy for hours. The DIY kit allows users to build a working model of a 19th-century locomotive. The baltic birch plywood pieces are pre-cut, so the builder can connect each piece to create the movable train, which operates via a rubber band as opposed to steam. Once the masterpiece is finished, the mobile model can proudly be put on display.
Buy it here: Moving Locomotive Kit | $77
Train: The Definitive Visual History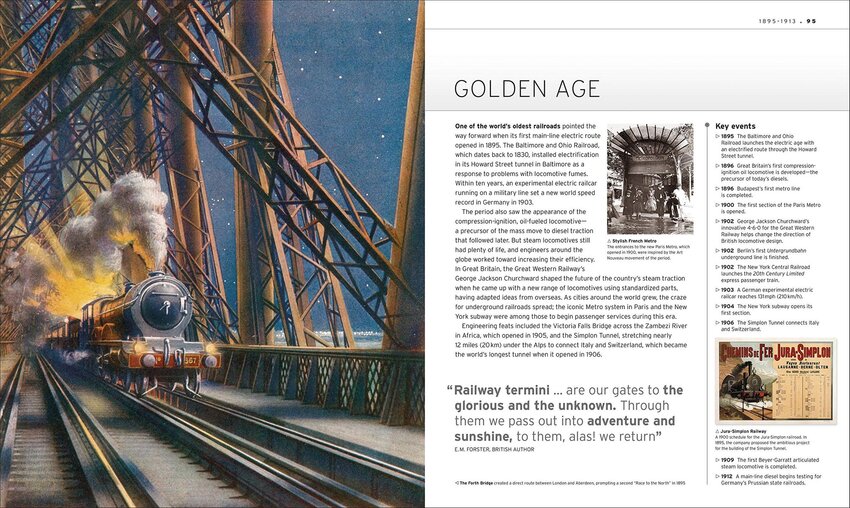 Train: The Definitive Visual History is the ultimate reference book for train enthusiasts. The DK Smithsonian covers everything someone would want to know about trains, including the history of the railroad, the world's most famous routes, and the railway's role in developing society. The informative and engaging text is accompanied by gorgeous photos and high-quality illustrations to better inform the train-loving reader.
Buy it here: Train: The Definitive Visual History
Train Travel Bag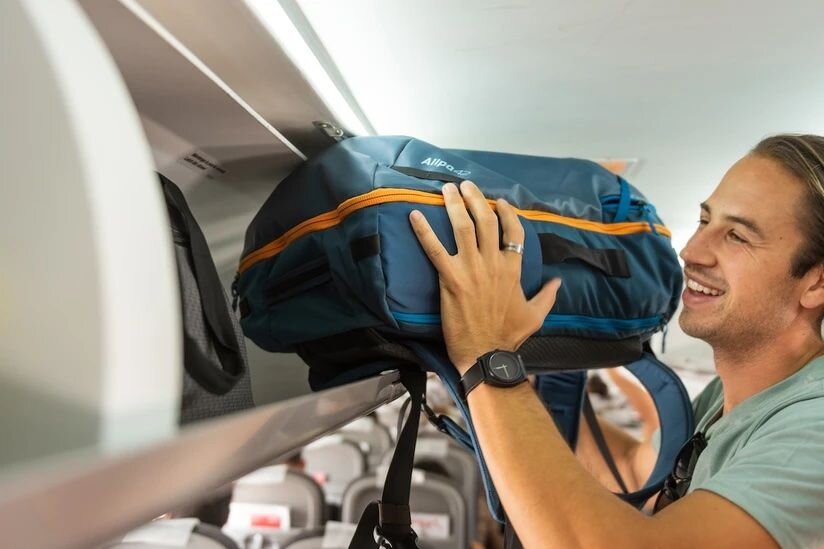 There are plenty of reasons why train lovers prefer the railway over automobiles or airplanes. Trains are exciting and adventurous, in addition to being highly practical and economical. Train travelers also know that having the right travel bag is imperative for making the most out of any trip. Cotopaxi's Allpa 35L Travel Pack is a favorite around here, due to its versatility and ruggedness. The travel pack is compact enough to maneuver onto busy trains but large enough to take on multi-day railway trips. And for the savvy digital nomad, it features a laptop sleeve and many multi-compartments for storage.
Buy it here: Cotopaxi Allpa 35L Travel Pack | $200

Subway Map Art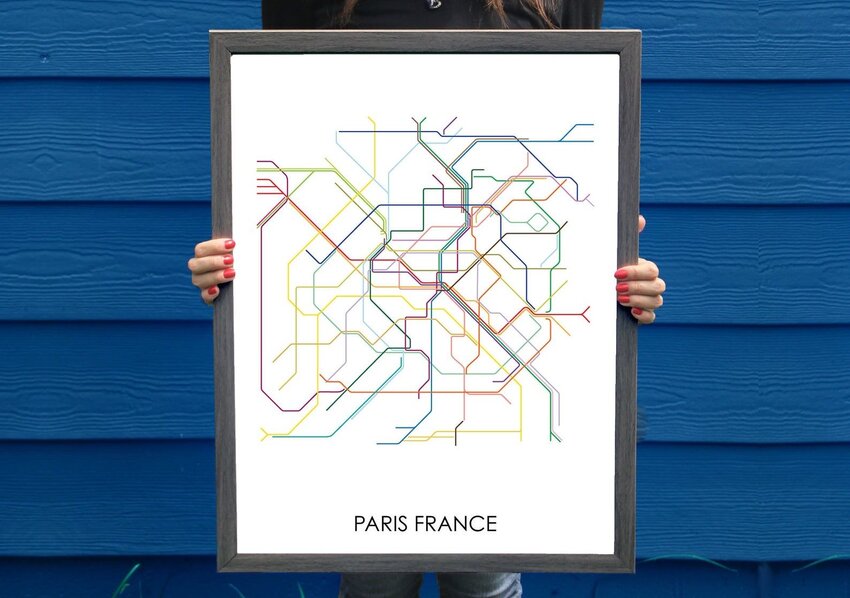 These gorgeous subway maps from KaliedoscopeSpinning serve as a reminder that not all trains are above ground. The Etsy shop makes a host of digitally-designed, graphic prints of subway maps from around the world. Available in black or white, the maps of these subterranean train systems are as fascinating as the cities themselves. From Paris' intricately complex Metro to Boston's linear T-system, train lovers will be proud to see their favorite cities on display.
Buy it here: Subway Map Art | $14 | Multiple cities available
Railroad Spike Hanger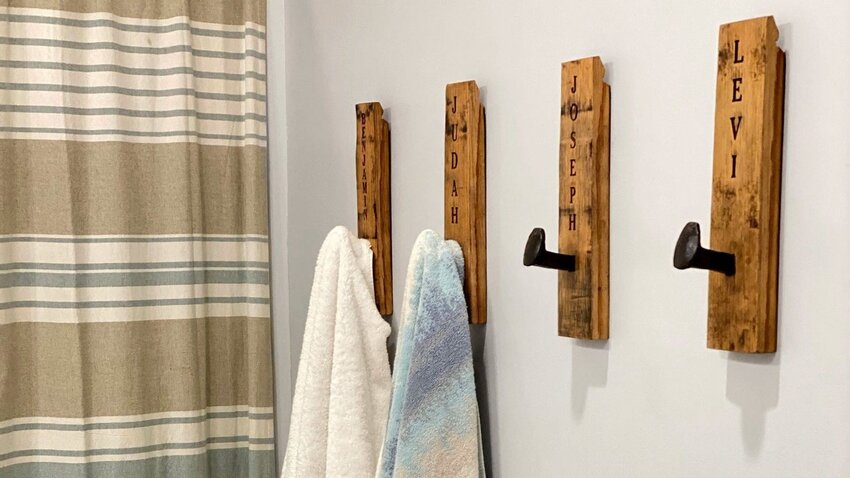 These Railroad Spike Hangers are advertised as towel hooks, but they have the potential to be used in mudrooms, bedrooms, or entryways — anywhere you might need a hook. Fashioned from Tennesse whiskey barrels and fitted with authentic railroad spikes, each hook can be personalized with the font of your choice. This makes it easy for family members to know where to hang their towel, jacket, or what-have-you. In addition to being a stylish organizational system, the railroad spikes will make train lovers eager to hang their belongings.
Buy it here: Personalized Tennesee Whiskey Barrel Stave Towel Hanger | $36+
Steam Train Wax Seal Necklace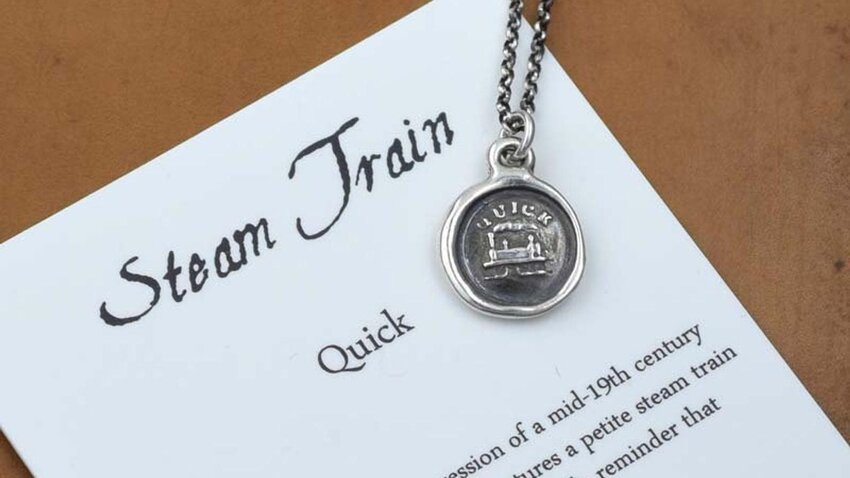 What's better for a train lover than a little piece of railway history to wear around their neck? Crafted from the impression of a 19th-century seal, this one-of-a-kind piece is embossed with a steam engine. The word "quick" is emblazoned above the locomotive, a reference to both the train and time itself. The piece is so unique, that one needn't be a true train enthusiast to appreciate it, but it's a beautiful piece for anyone with an affinity towards the railroad.
Buy it here: Steam Train Wax Seal Necklace | $69+