For many of us in 2020, traveling has meant spending time outdoors, and possibly camping for the first time in our lives. We've previously recommended BioLite's thin, comfortable HeadLamp 330 as a great lighting option for any outdoor enthusiast, but for serious campers, spelunkers, and twilight rock climbers who would benefit from the brightest light possible, BioLite's new HeadLamp 750 takes the whole concept of head lamps to unprecedented new heights.
What's The Same?
The basic appeal of the HeadLamp 330 hasn't changed with the HeadLamp 750. You'll still find a lightweight, swiveling LED lighting module on the front, a USB rechargeable battery pack on the back for balance, and a soft, comfortable head strap that integrates most of the wiring, and keeps the lamp from bouncing around on your forehead, even while you run.
That being said, everything is quite a bit larger this time around. The HeadLamp 750 weighs in at 5.3 ounces, which is pretty light by head lamp standards, but more than twice what the positively svelte HeadLamp 330 weighs. It's still well balanced and comfortable, but unlike the 330, you won't forget that you're wearing it.
What's New?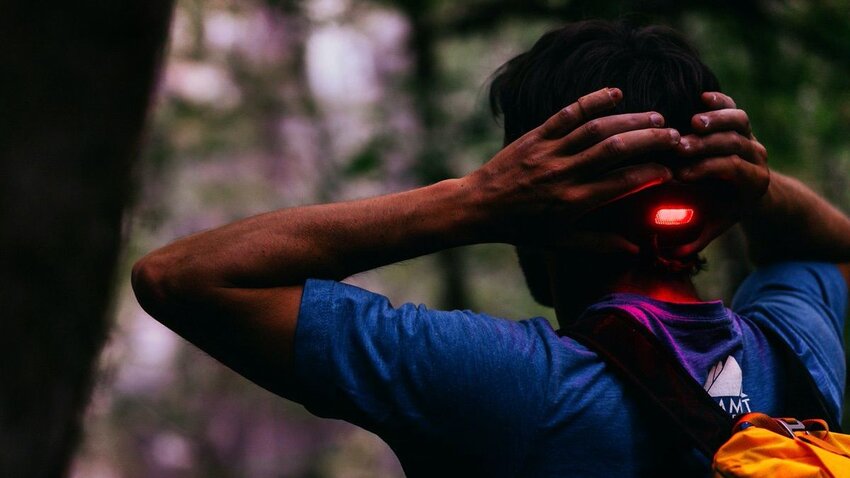 The headlining feature of the HeadLamp 750 is right there in its name: its 750 lumen maximum output. To put it mildly, 750 lumens is blindingly bright. It's bright enough to illuminate more than a football field's length ahead of you. It's bright enough to cause actual, physical pain if you stare directly into it.
Now, the HeadLamp 750 can only maintain that level of brightness for 30 seconds, after which it will fade to a default 500 lumens, though you can adjust your default setting down if you wish. That's not unusual; no headlamp can maintain its maximum brightness for long, and most continuously fade during use to preserve battery life and manage heat. But the HeadLamp 750 is unique in that it also features an optional Constant Mode (activated by holding the back right button for a few seconds), which will maintain your desired brightness for two straight hours. This chart gives you an idea of how it works:
Generally speaking, most campers will want to keep this mode disabled. It lowers the battery life from seven hours at a high setting to just two, and situations that call for 500 continuous lumens are pretty rare. But it's great that BioLite gives you the option, and you can even extend your runtime with a portable battery pack and the included passthrough charging cable, which features an integrated clip to attach to your headband.
Also new in this model is a rear red visibility light built into the battery pack. It's perfect for bikers or nighttime runners who want to improve their visibility to passing cars. Just don't forget to turn it off when you don't need it, as it's easy to forget back there.
Battery Life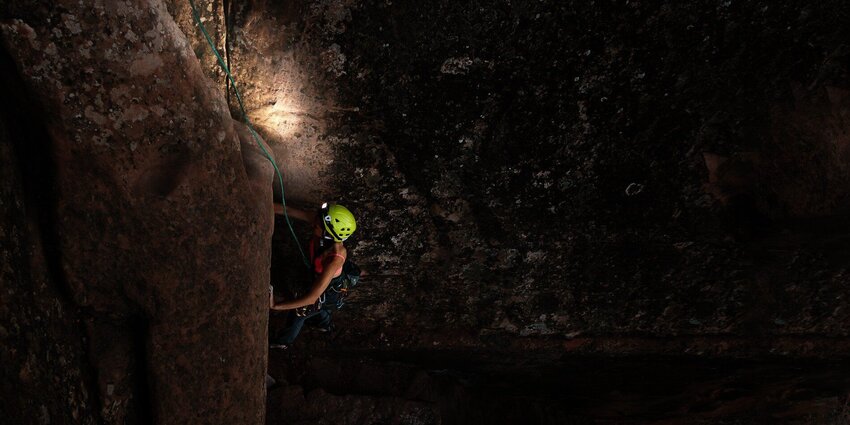 One fringe benefit of the HeadLamp 750's larger size is drastically improved battery life over the 330. Its high brightness setting can run for seven hours, and it can run for a mind-bending 150 hours on low. That runs circles around the 330's 3.5 and 40 hours, respectively, and keep in mind that the 750's high brightness setting is brighter than the 330's too. Both, however, can run more or less indefinitely by plugging in a USB battery pack.  
Should You Buy It?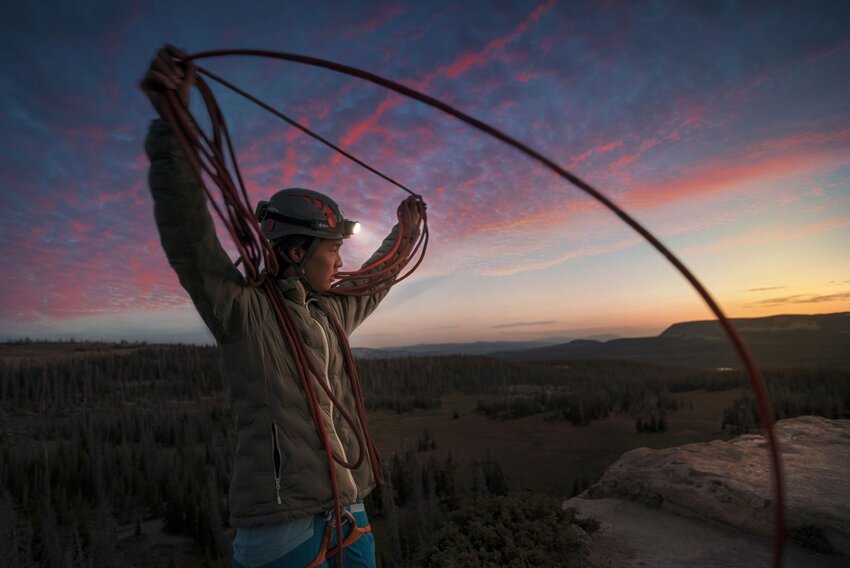 I was skeptical that BioLite could pack truly professional level illumination into the HeadLamp 750 while preserving the comfortable fit that made the HeadLamp 330 such a hit, but they absolutely pulled it off. However, comfortable though it may be, it's still quite a bit bulkier than the 330, and significantly more expensive at $100 (compared to $60). There are certainly some serious outdoor lovers out there who will benefit from the 750's brighter output and Constant Mode, but I'd say for nearly every casual camper, the 330 is still just about a perfect product.