We know there's questions around travel amid the coronavirus (COVID-19). Read our note to readers here.
With the chaos of daily life and the need to be constantly connected, sometimes it can be hard to hear yourself think. And while vacations help us get away from the stress of our daily routines, sometimes we need to take it a step further and plan a trip around totally disconnecting. These silent retreats around the world offer guidance on reseting your mind and achieving a state of peace. Workshops range from a single weekend to a year depending on your dedication. These five silent retreats encourage you to embark on an internal quest to relax the mind and find some inner harmony.
The Buddhist Retreat Centre
Ixopo, South Africa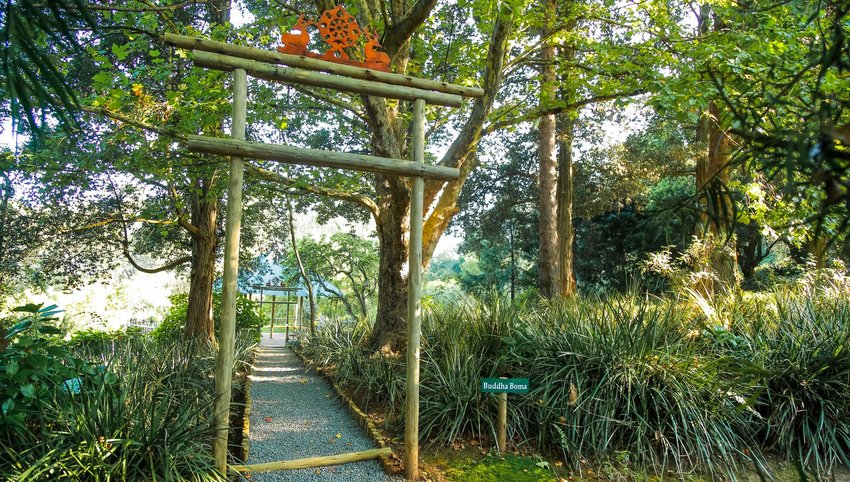 A 90-minute drive from the coastal city of Durban in South Africa, the Buddhist Retreat Centre in Ixopo has welcomed guests for more than two decades. The center enjoys a rural location enveloped by 300 acres of verdant forests and atop a ridge overlooking the Umkomaas River. Guests are naturally encouraged to explore the property and go bird watching, as some 160 species have been identified in the region. The center's environmentally-friendly practices and concerted efforts to preserve the Blue Swallow species has earned it a National Heritage status, designated by former President Nelson Mandela. Sign up for multi-day retreats that focus on beginner techniques of meditation and chi kung, or design your own one-day self-retreat to experience peace and tranquility, making it as structured or relaxed as you like.
Esalen Institute
Big Sur, CA, USA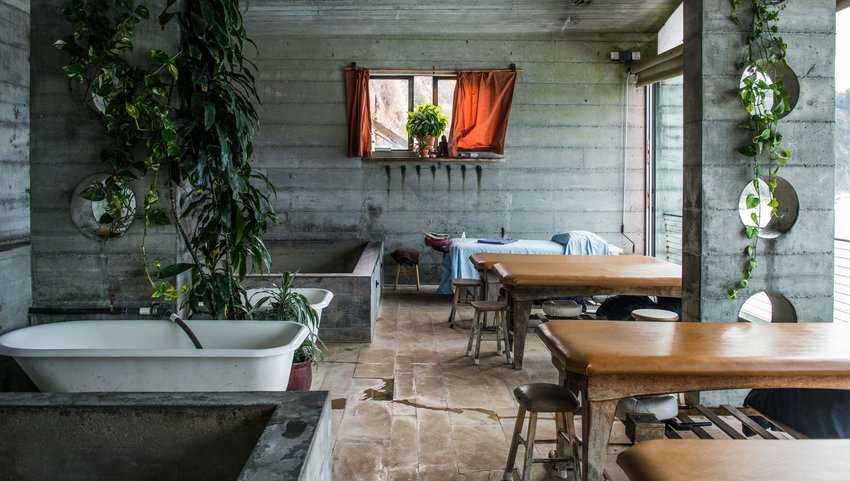 Offering upwards of 500 workshops that range from forest bathing to plant-based eating and mindful communication, Esalen Institute is one of America's most established retreat centers. Its extensive 27-acre property is set on the rugged coastal cliffs of Big Sur overlooking the Pacific Ocean, and has welcomed renowned guests like Deepak Chopra and Steve McQueen since its opening in 1962. In your down time, you're invited to kayak along the shores, or hike through the surrounding dense forest to experience the awe-inspiring beauty of Big Sur, and through silent introspection, gain new understanding of yourself. Budget time to visit Esalen's natural hot springs and massage center for a deeply relaxing experience.
Insight Meditation Society
Barre, MA, USA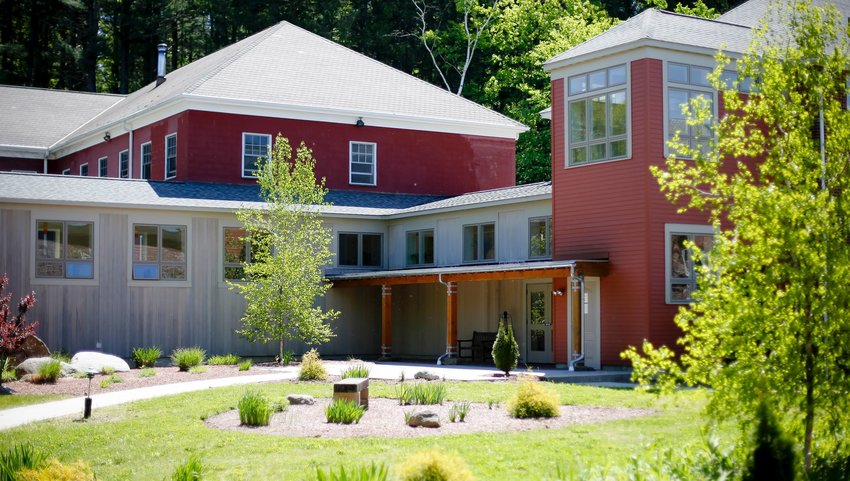 Though rooted in the teachings of Buddha, Insight Meditation Society welcomes people from all religions and walks of life who want to achieve greater peace both within themselves and in the world. Situated 25 miles northwest of Worcester in Barre, Massachusetts, the main center of this spiritual refuge offers a variety of retreats that range from a single weekend to three months, everything held in complete silence. For a more intense experience geared towards advanced meditators, apply for the Forest Refuge, a program based in a secluded environment in the surrounding woods that requires a minimum seven-night stay.
Wat Suan Mokkh
Chaiya, Thailand
A 10-day meditation retreat is offered on the first day of each month at Wat Suan Mokkh in Chaiya, Thailand. The program fully embraces the founder's mantra to "live plainly, aim high," as you're invited to rest your head each night on a simple straw mat bed. Set in a tranquil forest, Wat Suan Mokkh invites you to learn the principles of Dharma and the techniques of con­cen­tra­tion and insight meditation, and provides English language instruction throughout. In order to maximize your experience, you'll be asked to turn in your electronics at registration and commit to a 4 a.m. start for the duration of the retreat. If you're traveling to Thailand in the middle of the month and missed the retreat, you're still welcome to visit the main mon­as­tery to conduct your own prac­tice.
PachaMama
Nicoya, Costa Rica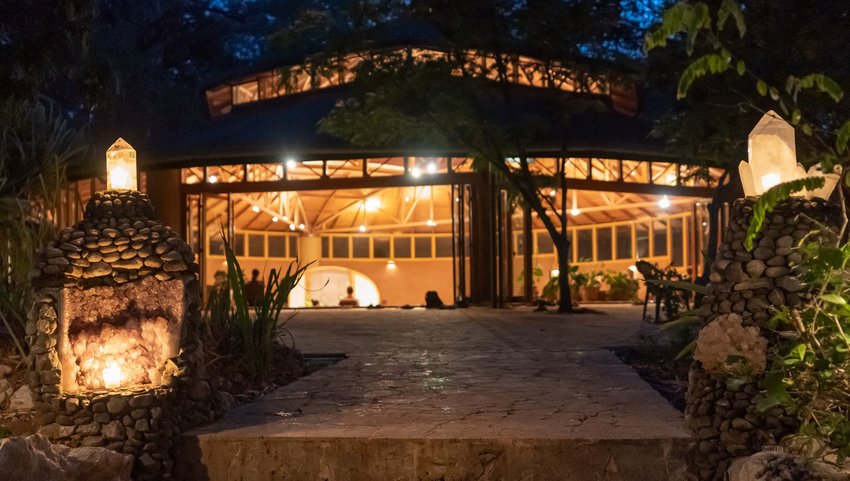 Situated in a verdant valley on the Pacific coast of Costa Rica, the 500 acres that make up PachaMama used to be a cattle farm, and has since been transformed into a spiritual refuge and intentional community for those who choose to embrace alternative living. The year-round workshops at PachaMama run the gamut from emotional healing to body cleanse detox. In addition, four silent retreats are offered each year, with the option to sign up for the High Vibe Silent Retreat, which dives into the techniques of yoga and movement meditations, accompanied by a light vegetarian menu. But regardless of the program you choose, the PachaMama community comes together every evening at 630 p.m. for a 45-minute silent meditation to detox the mind and find inner peace. Accommodations at PachaMama range from basic campsites to secluded bungalows and spacious villas, and despite its off-the-grid nature, the center does offer WiFi at their designated Internest.