Over the last few years, Mexico City has become a beacon for many international workers recently freed from their office desks by the advent of remote work. It's easy to understand why Mexico City has such a draw, given its remarkable architecture, plentiful museums, and an inexhaustible selection of world-class food, both on the street and in many higher-end restaurants.
Most important for those traveling with laptops, though, is that the capital has a thriving cafe culture. Characterful independents are particularly dominant in the popular Roma and Condesa neighborhoods, many of which source all their coffee from Mexico's growing regions. Getting started with so many options can be daunting, especially if you're looking for a local spot where you can comfortably set up for a couple of hours to work, refuel, sample regional Mexican coffee, and enjoy a relaxed but focused atmosphere. To help with that, here are our top picks of laptop-friendly spots for getting work done in CDMX.
Baveno
Monterrey 194, Roma Nte.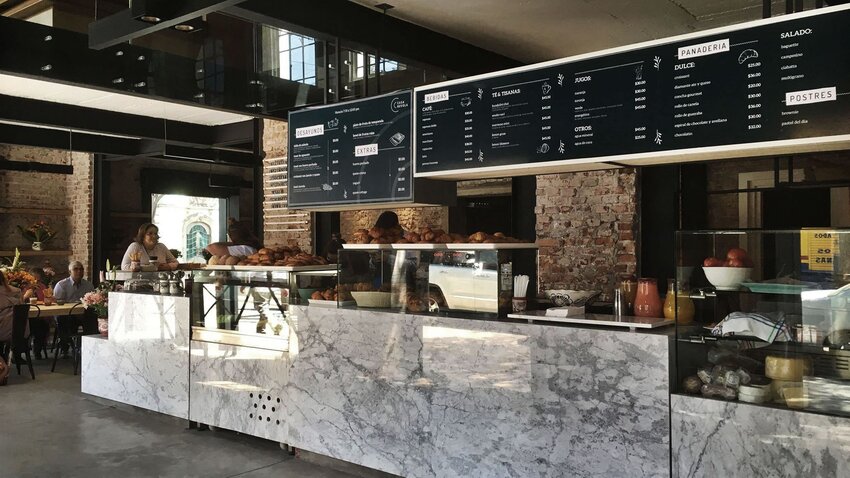 For anyone looking for a spacious and relaxed environment to settle down and power through some emails, Baveno is the place. The corner spot features garage door windows that keep the interior breezy all day. Inside, it's decked out with all the hallmarks of modern-minimalist design: exposed brick, marble counters, and black industrial accents. With 100% Mexican coffee, fresh bread, reliable internet, and plentiful sockets, there really isn't much that Baveno doesn't have.
Blend Station
Avenida Tamaulipas 60, Condesa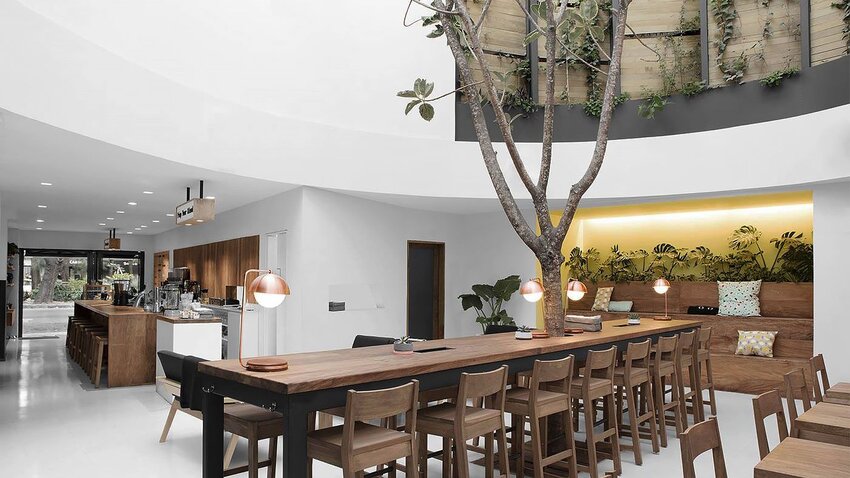 If there's a remote working hub in Mexico City, Blend Station surely takes the title. From the exterior, this espresso café appears quiet, but the inside hums with activity throughout the day. A large co-working table and range of smaller tables make it an ideal location to set up shop with a sandwich and some fair-trade coffee. However, since Blend Station is so popular, arriving early is recommended if you don't want to wait for a seat to open up. Shaded outdoor seating is also available to make the most of Mexico City's temperate climate.
Mimo Café Bueno
Amores 1403-Local 7, Col. del Valle Centro, Benito Juárez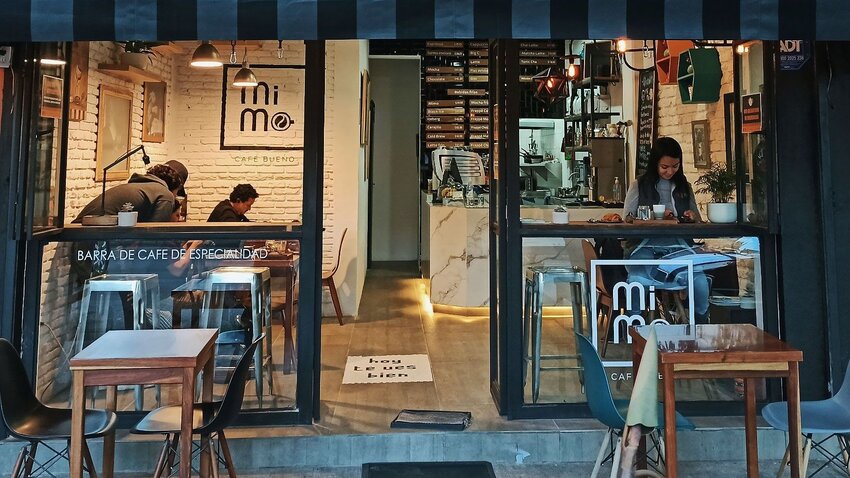 Situated away from the international crowds in Colonia del Valle, Mimo Café is a relaxed neighborhood coffee shop where most customers are local devotees rather than remote workers. For this reason, there's a warm atmosphere that makes this spot well worth the trip for a more social experience. You can set up comfortably at the window bar and work with a view, or you can sit at one of the indoor or outdoor tables for a bit more space. Expect to make a few return trips here so you can work your way through the menu full of things like mollotes, chilaquiles, granola, and a selection of sandwiches.
Cardinal Casa de Café
Campeche 346, Hipódromo, Cuauhtémoc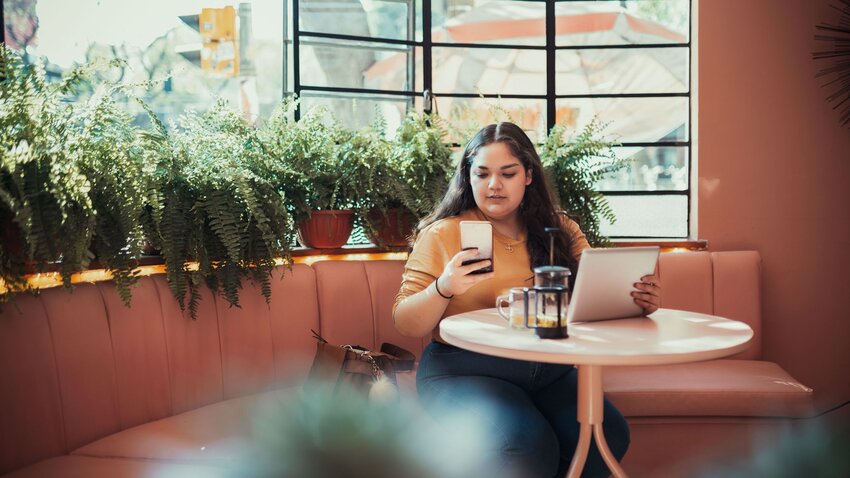 Established in 2014, Cardinal has really nailed their coffee offerings. The coffeehouse has two locations, one in Roma and another in Condesa, the latter of which has a wider availability of tables and is better suited to setting up a laptop. Still, make sure you don't miss out on a leisurely trip to the Roma location, which is a big hit with people from the neighborhood. Time here is best spent reading, sitting outside and watching the Roma residents passing by, or striking up a conversation with your neighbors while sipping an expertly crafted Mexican coffee.
Forte
Calle Gral. Prim 95, Col. Juárez, Cuauhtémoc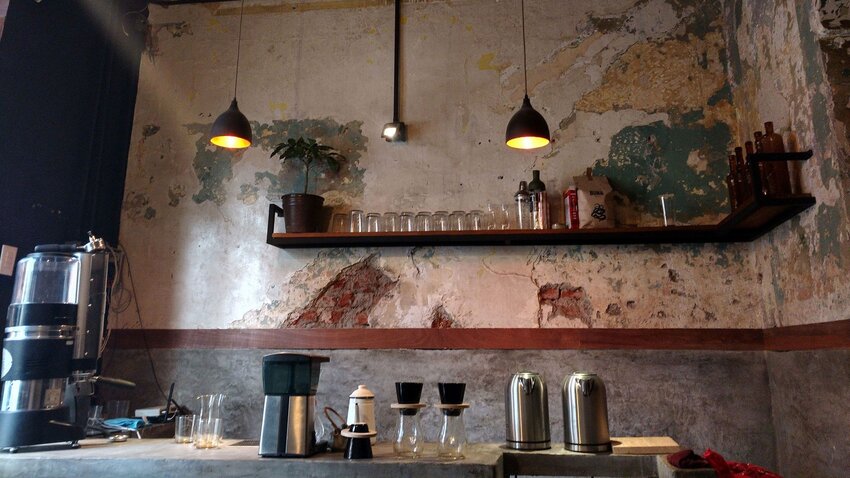 Forte is one of the most beloved cafes in Mexico City and it's clear why: the baristas here are truly experts and the croissants are some of the best in the city. There are two locations, one in Roma and a second, larger location in Juarez, which is better suited for remote working. Like many of the cafes in CDMX, Forte stays open until 10pm and the atmosphere shifts in the evening towards a relaxed neighborhood hangout. Come to focus, but make sure to stay on to enjoy a drink and a sourdough pizza.
Cafebrería El Péndulo San Ángel
Av. Revolución 1500, Guadalupe Inn, Álvaro Obregón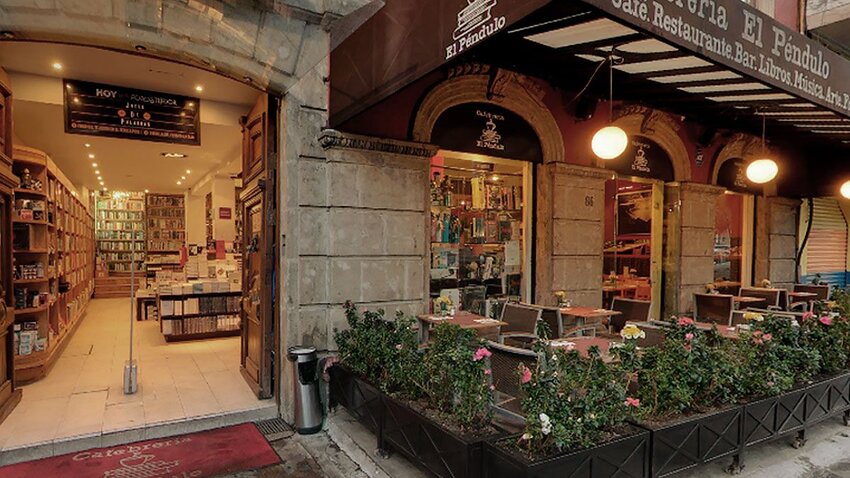 If being surrounded by books helps you concentrate, then Cafebrería is the place to go. The only dilemma is deciding which of the local chain's outposts to spend the day. The Polanco location is particularly impressive, with two stories of book-lined walls, an extensive menu, and a greenery-filled terrace. The other central locations in Roma, Condesa, and Zona Rosa each have their own charms. However, the bright modern design of the San Ángel store is unparalleled — it also takes decorative houseplants to the next level with a vast palm tree growing right in the store. It's a favorite amongst the city's many students and is always worth the trip.