All aboard! Get ready to be amazed by landscapes and history that you just can't see by plane or car. Climb aboard a luxury railcar and get a front-row seat to witness breathtaking views of the Canadian Rockies. Roll through the unspoiled wilds of Scotland or set eyes on storybook villages in Switzerland. Sit back and relax as we take you on a trip of a lifetime through the five most jaw-dropping train routes in the world.
1. Rocky Mountaineer – Vancouver to Banff, Canada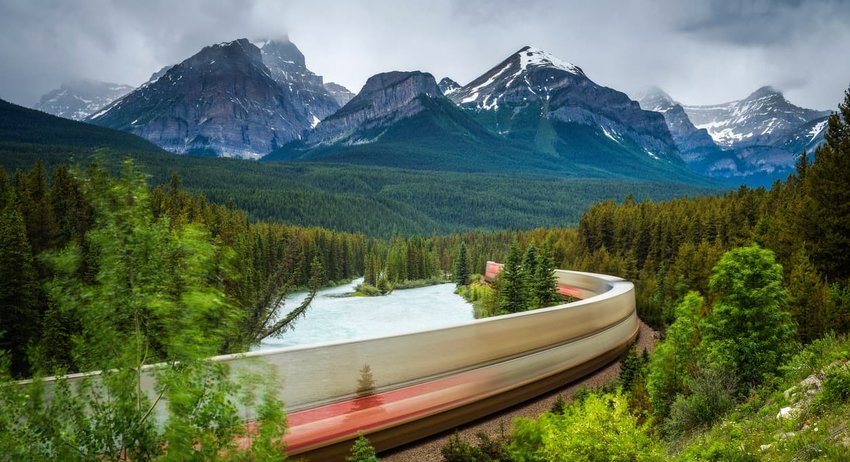 This breathtaking train route will give you access to some of the most awe-inspiring views ever! Soak in an endless landscape of snow-capped mountain peaks as the Rocky Mountaineer takes you from the shores of the Pacific Ocean to Banff, Canada's majestic national park. You will set out from the cosmopolitan city of Vancouver and weave alongside steep canyons ending up in the untamed wilderness of the Canadian Rockies. Along the way, you will be spoiled with first-class service, food, drinks, and scenery as luxury meets wilderness.
2. Tranzalpine - Christchurch to Greymouth, New Zealand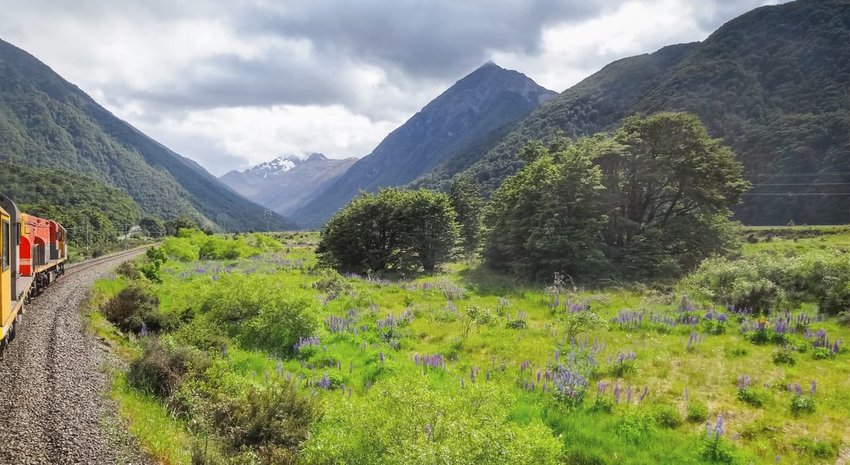 The only way to take in the Southern Alps of New Zealand is aboard the TranzAlpine, New Zealand's jaw-dropping rail journey. Climb aboard and experience the South Island's stunning natural landscape. Along this journey from Christchurch to Greymouth, you will witness epic vistas, voyage along the edges of the ice-fed Waimakariri River and wind through miles of native beech forest. The perfect stop along the way is Moana, which is set amid a remote mountain paradise midway between Arthur's Pass and Greymouth, and home to the idyllic Lake Brunner. This trip will certainly be a journey of a lifetime.
3. West Highland Line - Glasgow to Mallaig, Scotland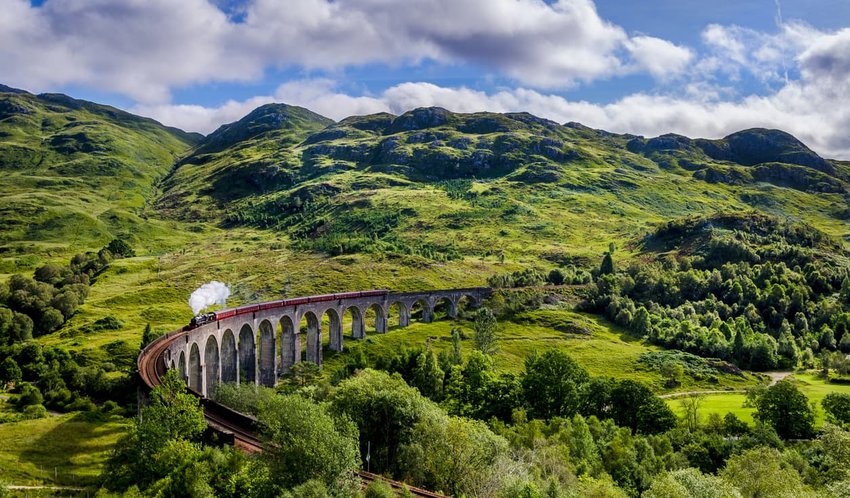 Fans of the Harry Potter movies will be departing from Platform 9 ¾ for a magical trip to the Scottish Highlands. The West Highland Line is a brilliant way to experience Scotland's western coast. You will set off from the bustling city of Glasgow and gently wind your way through verdant glens and serene lochs. After a trip through secluded heather moors, the train will pass Ben Nevis, the highest peak on the British Isles. If you would like a wee dram of Scotch, make sure to take a tour of the Ben Nevis Distillery and experience "Uisge beatha" - the water of life.
4. Orient Express – Paris, France to Istanbul, Turkey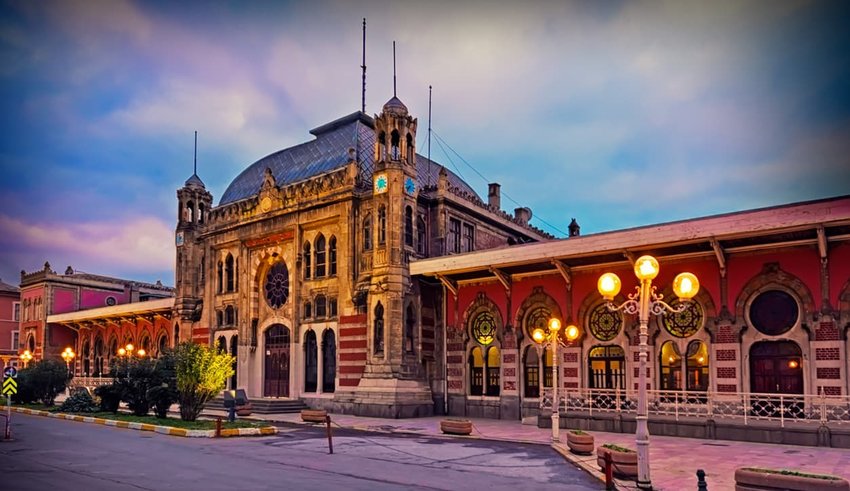 The Orient Express has been associated with both stylish adventures and the golden age of travel for more than a century and its celebrated route takes you between the two most exotic destinations in the world—Paris and Istanbul. After a brief hiatus, its most celebrated route is back! You can journey across Europe and into Turkey's most famous city in a rolling realm of style and comfort. But you need to really plan this one out because it only makes the journey once a year. Once on board, you will be transported back in time as you explore a collection of romantic cities such as Paris, Budapest, Bucharest and Istanbul.
5. Glacier Express - Zermatt to St. Moritz, Switzerland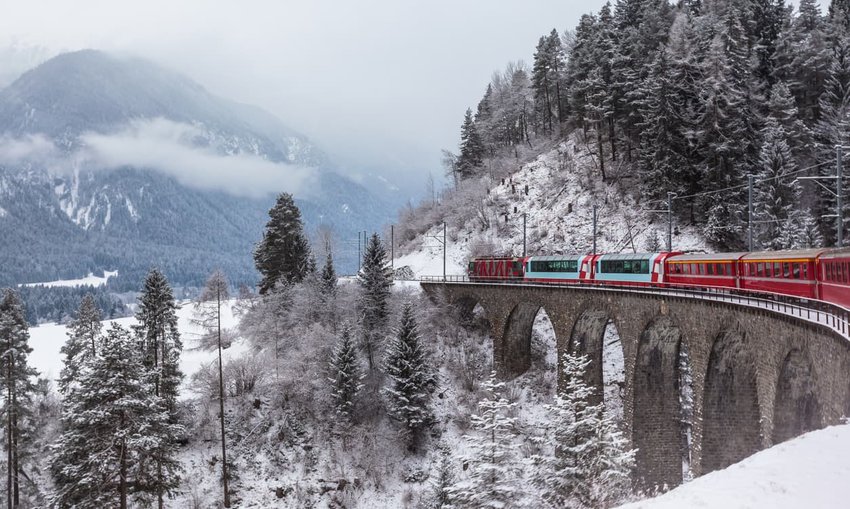 The Glacier Express has to be on any list of greatest train journeys in the world. Express is a relative term on this awesome trip because the train is billed as the "slowest express train in the world." The route takes you across 291 bridges and through 91 tunnels, up to the mile-high Oberalppass. Travel in comfort as you soak in the traditions and centuries-old Swiss culture. You will be given a front-row seat to the "window of the Alps" as you travel through the unspoiled natural beauty of a land rich in ancient, fragrant mountain forests, peaceful Alpine meadows, and roaring mountain rivers. Highlights of your journey will be a stop in St. Moritz and the alpine village of Zermatt where you can take in breathtaking views of the Matterhorn. Better practice your yodeling skills.