Pristine beaches, wild ponies, and seclusion draw people to the North Carolina coast year after year, and a single visit will leave you wanting to make a return trip every summer. Ask most North Carolinians and they'll spout off multiple reasons why you should visit their personal favorite beach getaway – as you make your way up and down the coast, you'll find that each beach town has its own spirit and unique attractions. Here are just a few of our favorites and why you should visit all of them.
Corolla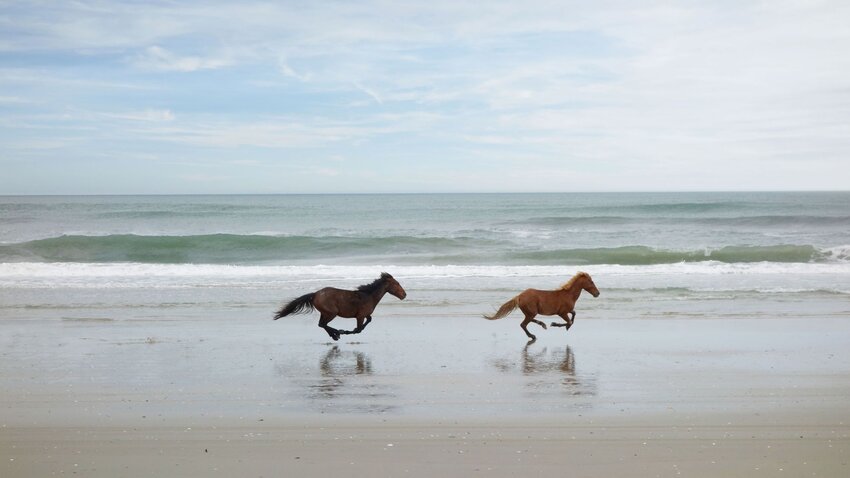 At the northern end of the Outer Banks you'll find Corolla, where the North Beach Access Road turns from asphalt to sand. Many people come out to try and get a glimpse of the wild horses that roam the dunes and shoreline, but know that driving on the beach does require 4WD (AWD is not enough) and if you plan to park and kick back for a bit, you'll need a permit.
If you don't have a vehicle with 4WD, stick to one of the Corolla Wild Horse Tours. Taking the wrong vehicle out onto the sand risks an incredibly expensive tow, and this way you can put all your focus into finding the horses. Driving on the beach isn't the only draw here though. The adorable Historic Corolla Village is right next to the Currituck Lighthouse, which can be climbed from mid-March to December for a bird's eye view of the area, and both light up the imagination with what this town must have been like in the early 1900s.
Kill Devil Hills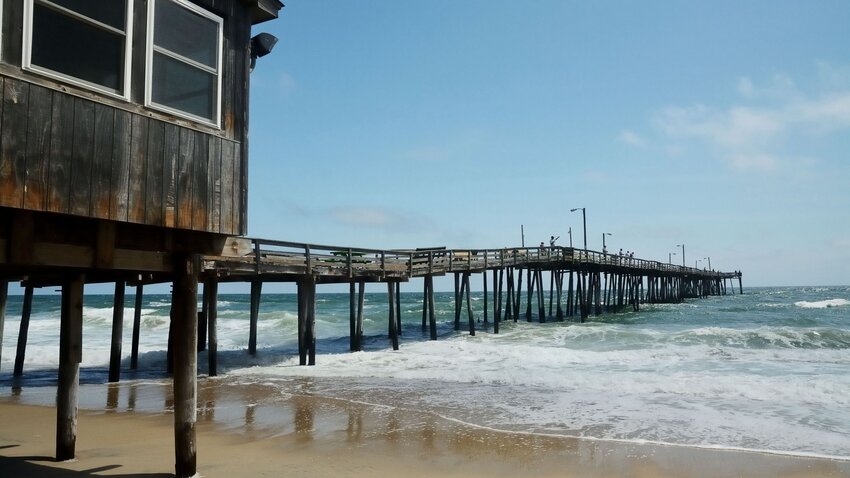 Home to the first powered flight, Kill Devil Hills is where you'll find the Wright Brothers National Memorial and Museum, which is the perfect rainy day activity when you can't get out on the beach. This coastal town is also the most populated destination along the upper Outer Banks with about 7,500 residents. Lifeguards patrol the public beaches during the high season here, making it an especially popular spot for families. As you're walking the beach, you can also check out one of the last wooden piers on the Carolina coast – the Avalon Fishing Pier.
Ocracoke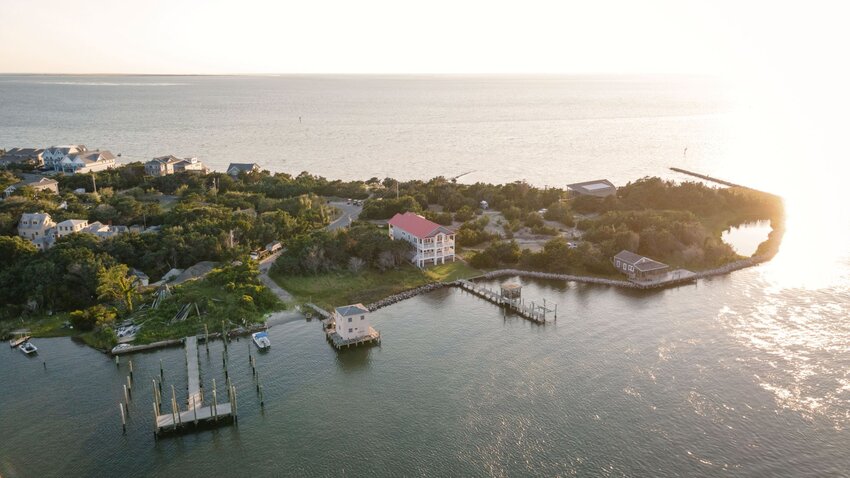 This 16-mile long island wedged between Cape Lookout National Seashore and Cape Hatteras feels a bit more exclusive because it can only be reached by ferry. It takes a bit of pre-planning to get here compared to most vacation destinations, and for the high season you'll want to make your reservation well in advance. But once you're there, you're rewarded with long stretches of beach where you and your friends or family will be the only ones around.
After getting onto the island and parking at a hotel or vacation home, many choose to rent a golf cart to get around, though bikes work well too. No matter which mode of transportation you choose, there's plenty to explore other than the beach. Check out the Springer's Point hiking area, the British Cemetery, eat some local seafood at Dajio, and grab a coffee at Magic Bean Coffee Bazaar.
Cape Lookout/Shackleford Banks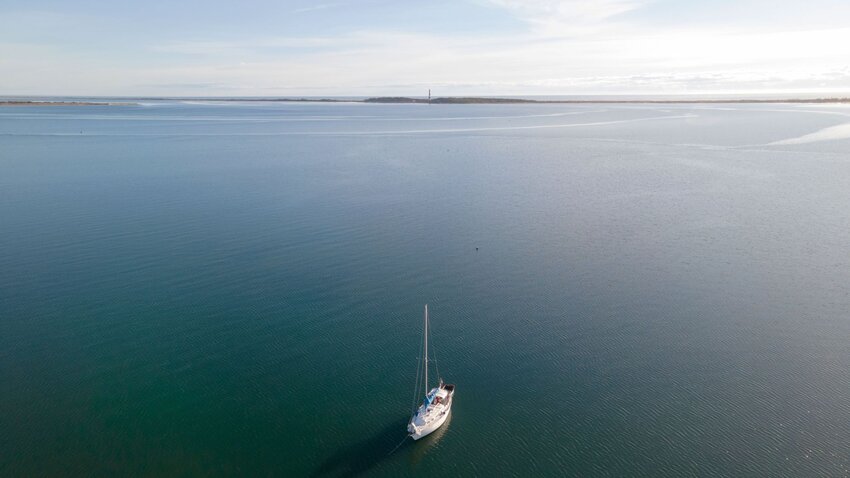 The Cape Lookout National Seashore is a series of barrier islands including Shackleford Banks that, again, must be reached by boat or ferry. You can catch one from the Harkers Island or Beaufort Visitor Centers, but make sure you take all the supplies – like food and water – that you'll need for the day because there are no shops or restaurants on the island. This is a great place to go shelling and possibly find sand dollars in the early morning.
Shackleford Banks is also home to wild ponies and they are commonly seen while riding the ferry or lounging on the beach. When you arrive at the Light Station Visitor Center, there's an option to take a shuttle out to the point or you can walk across the island to the beach if you like. You'll also find a museum to walk through in the old lighthouse keeper's home.
Atlantic Beach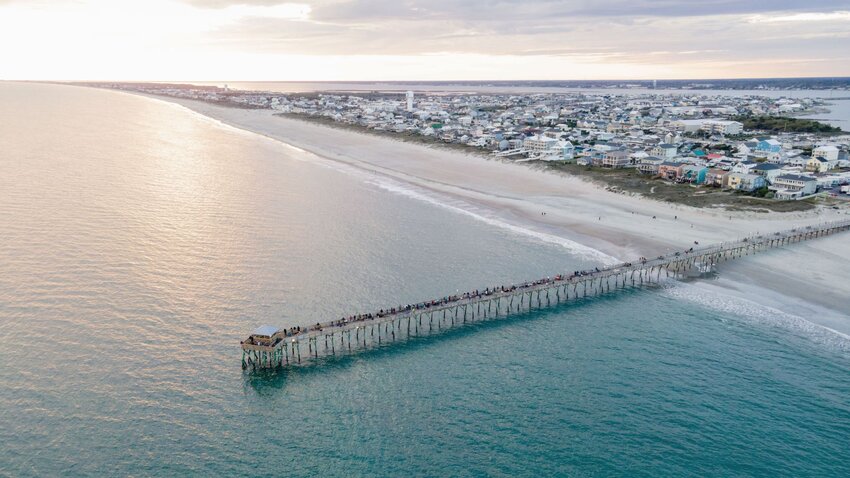 One of the most popular beaches along the Crystal Coast, Atlantic is perfectly situated with access to gorgeous beaches as well as plenty of excellent restaurants and unique things to do, like spending an afternoon with Hungry Town Tours or building your own canoe paddle at The Watercraft Center. It's just across the bridge from Morehead City and close to Beaufort, one of North Carolina's cutest towns. Before you leave, it's important that you try the famous Atlantic Beach Pie, the crust of which is made from saltines instead of graham crackers.
There's a lot of public beach access along Atlantic Beach, though most is for paid parking only. If you're looking for free parking, you can find it at the eastern end of Atlantic Beach in Fort Macon State Park, which will leave you with just a bit of a walk to carry all your stuff out to the beach.
Wrightsville Beach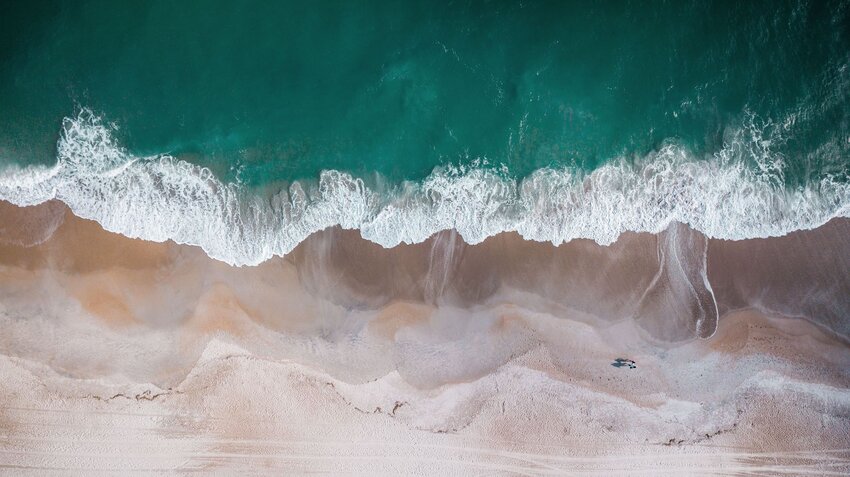 Located right next to Wilmington and a branch of the University of North Carolina, Wrightsville is probably the busiest beach on this list – imagine people learning to surf, coeds dotting the sand in search of a tan, and the studious ones using this as a place to read their next assigned book. There are also plenty of funky restaurants and breweries in the area that draw a younger crowd.
While college kids aren't the only ones who come out here, they're definitely the majority – especially when school is in session. One thing to watch out for at Wrightsville is the shortage of parking so you'll want to get there early. The parking that they do offer is on the expensive side, so be sure to factor that into your budget.
Carolina and Kure Beach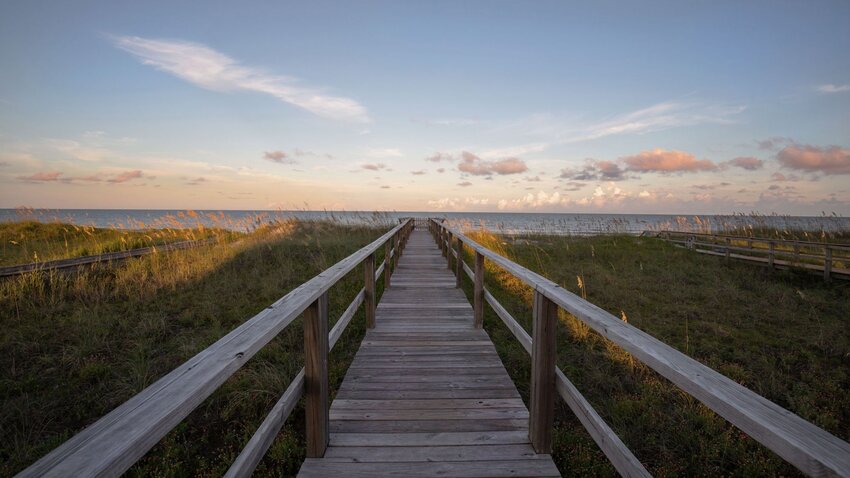 These two neighboring beaches are very close to Wilmington as well, but offer a much slower pace than Wrightsville. You'll want to walk the Carolina Beach Boardwalk and catch a sunrise from one of their porch swings, assuming you can pull yourself out of bed that early. And once you do, check off a Carolina Beach must by visiting the iconic Britt's Donuts, which has been open since 1939. It's a simple diner-style spot along the boardwalk that only takes cash and serves one extraordinary type of donut – the homemade glazed original.
Less than 10 minutes south you'll find Kure Beach, where there's plenty of space to spread out on the shore even during peak season. It's also home to Fort Fisher, which is another place you can drive out to on the beach as long as you have a permit. And just beside the Fort Fisher ferry terminal, at Battery Buchanan and The Rocks at Fort Fisher, you can catch one of the most beautiful sunsets in the Outer Banks.