If you've never traveled out of the country before, the thought of heading overseas can feel a bit intimidating. But certain destinations make it easier to leave your comfort zone behind and experience something wonderful and new. For your first trip abroad, it's best to choose a place that's easier for international travelers to navigate – and one that isn't too far away from home. While Australia and South Africa are fabulous destinations, the flight times alone are likely to leave you fried before your adventure begins. You may also want to keep the local language in mind, and choose a destination where English is widely spoken to make getting around a little easier. Here are a few top destinations to consider for your first trip out of the country.
Newfoundland, Canada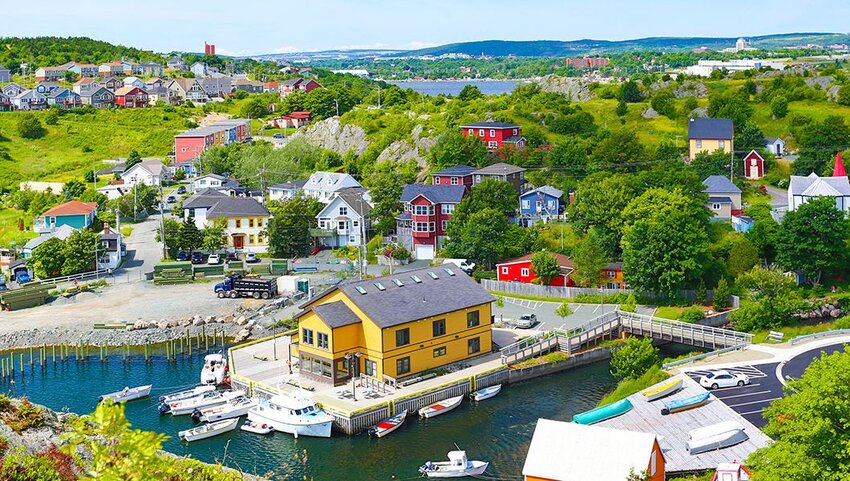 There is a long list of possible destinations in Canada that are ideal for a first-time trip out of the country. Our neighbor to the north is just over the border, safe, and home to lots of friendly, English-speaking people. The easternmost province of Newfoundland may be particularly ideal with "Newfies" some of the friendliest in the world. Additionally, the province is incredibly scenic with a wealth of outdoor activities available, like hiking the Skerwink Trail which has been ranked among the very best in North America. In late spring, you can watch for icebergs that drift along the east coast, and in the summer, enjoy some of the world's best whale watching.
The historic capital city of St. John's offers plenty to do as well. Explore the pubs on George Street which is known for having the most pubs and bars per square foot of any street in North America.  Visit historic Signal Hill, where ​​Guglielmo Marconi received the first transatlantic wireless signal in 1901. Or simply stoll the colorful row houses before finding a quaint coffee shop for a peaceful afternoon respite.
Ireland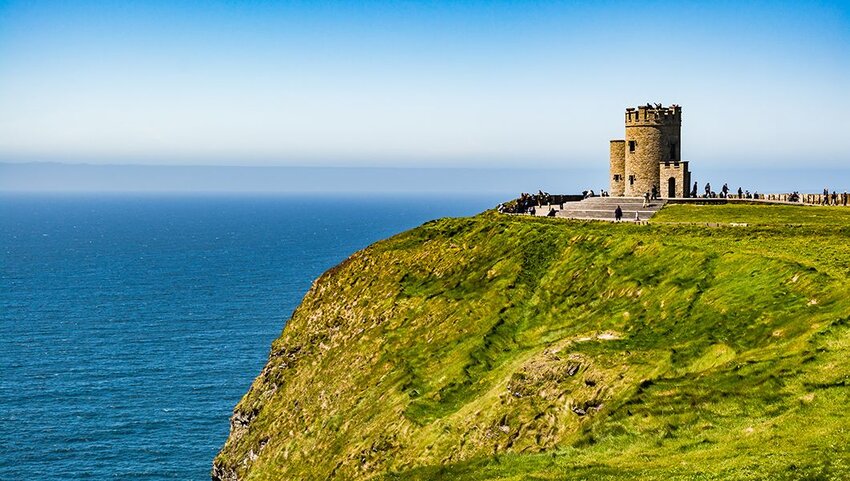 The Irish are also known as some of the friendliest people in the world, embodying legendary hospitality, humor, and charm. No matter where you go, you'll find someone to offer advice or lend a helping hand. Spend some time in Dublin, perhaps enjoying a tour of the Guinness Factory - a pint and a view of the city is your reward at the end. Or maybe take a stroll through Europe's largest city park (Phoenix Park), before popping into one the city's world-class museums, like the National Museum of Ireland - Archaeology.
But the true treasures are arguably found by venturing outside of the city. You'll find medieval castles, breathtaking coastlines with lush emerald hills dipping down to turquoise waves, and countless small towns where you can get to know the locals while enjoying live music.
Scotland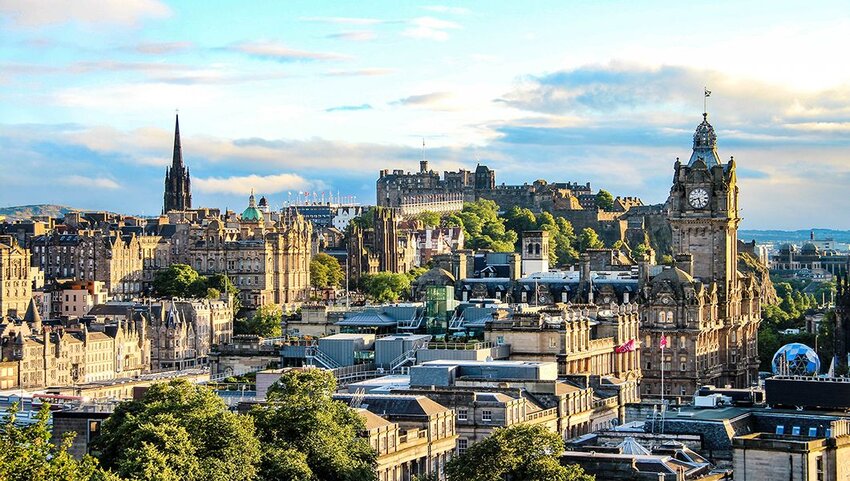 Although just about everyone in Scotland speaks English, you can have a good time trying to figure out their accents. After you've finished your meal in a restaurant, if you thank the person who served you, they'll likely respond by saying, "Nae bother," which simply means "no problem." Stroll cobbled streets and explore medieval castles, which are abundant throughout this striking nation.
This is another country that's safe and easy to explore while offering some of the most awe-inspiring scenery on the planet. The dramatic landscapes include everything from soaring mountains dotted with purple heather to white sandy beaches. Make sure you spend some time in the country's capital city, Edinburgh, where you can marvel at Scotland's crown jewels at Edinburgh Castle, enjoy the sunset from Arthur's Hill, or shop the stores along Princess Street.
Iceland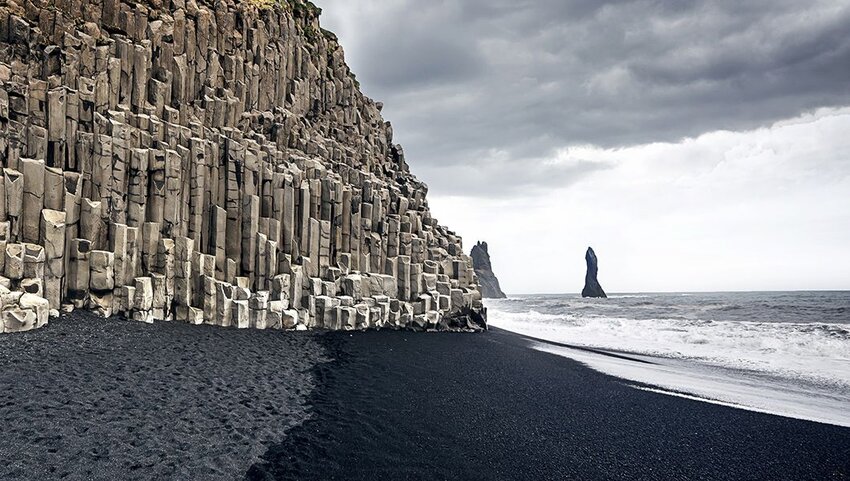 While Icelandic is the official language of Iceland, nearly everyone speaks English fluently and the country is now easy to reach with direct flights departing from many East Coast cities. This island nation has become one of the most popular destinations over the past decade, for good reason. Rent a car and follow the Ring Road around the island to see some of the world's most epic scenery which includes everything from countless waterfalls and volcanic mountains to black sand beaches, glacial lagoons, geysers, hot springs, and otherworldly-like rock formations. While 10 days is ideal for the Ring Road, there is a wide range of multi-day tours and day trips that will let you relax and take in some of the highlights on a limited schedule.
No matter what you decide to do, soaking in Icelandic hot springs is sure to be unforgettable, with options like the world-famous Blue Lagoon along with lesser-known hot pools for more secluded relaxation, such as Skátalaug on the Reykjanes peninsula
Costa Rica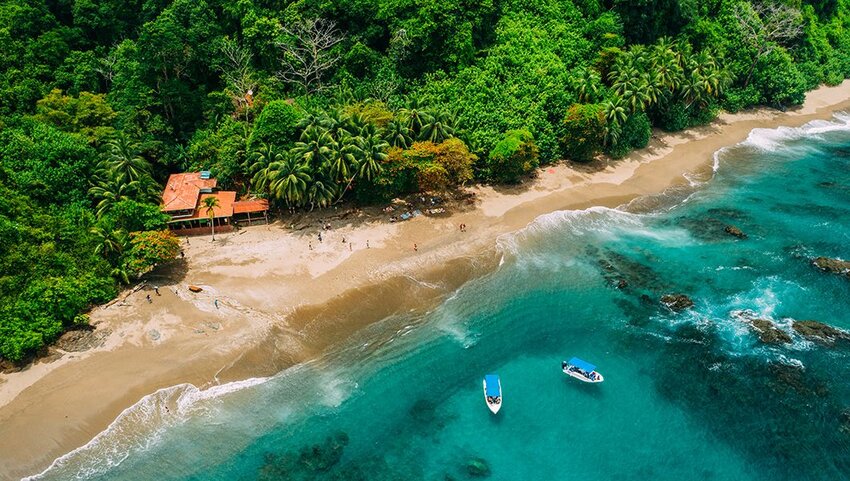 If you're dreaming of lush and tropical, with outdoor adventures and wildlife, Costa Rica is a great choice for first-time international travelers. It's known for being generally safe and welcoming for visitors, and there are plenty of English speakers here, too. In fact, an increasing number of Americans have been moving to Costa Rica with 120,000 U.S. expats living in the country now.
Enjoy everything from treks through the jungle where you'll spot monkeys and sloths, to whitewater rafting and zip-lining through a cloud forest. If you like to surf, this is one of the best places in the world. There are beaches with gentle waves for beginners who want to learn and stretches with challenging waves for the experts on both the Caribbean and Pacific sides.