From wooded preserves to desert ridges, grassy plains and coastal treks, the United States is full of unique spots to enjoy a hike. The East Coast, in particular, is full of famous trails that will speak to the nature lover in you.
In truth, it's impossible to tell you what the absolute best hiking trail for you is. Are you an experienced hiker who wants to be challenged? Or are you looking for a scenic yet easy hike for a relaxing weekend trip? Everyone has their own preference and skill level, so to help you find the best trail on the East Coast, we've put together some info about three great hiking regions. Each region offers a variety of hiking experiences so that you can find your perfect match!
Finger Lakes Region
The Finger Lakes Region in upstate New York is a wonderful nature area that covers about 9,000 square miles surrounding the shores of 11 glacial lakes and 1 Great Lake. In this region, you can: Hike, view the waterfalls & glens, swim, taste wine, bike, and kayak. And that's just the beginning!
When it comes to hiking in this region, the trails tend to be suitable for any skill level, so you can go for as long or as little as you want, catching sight of waterfalls and beautiful vistas along the way.
Finger Lakes Trail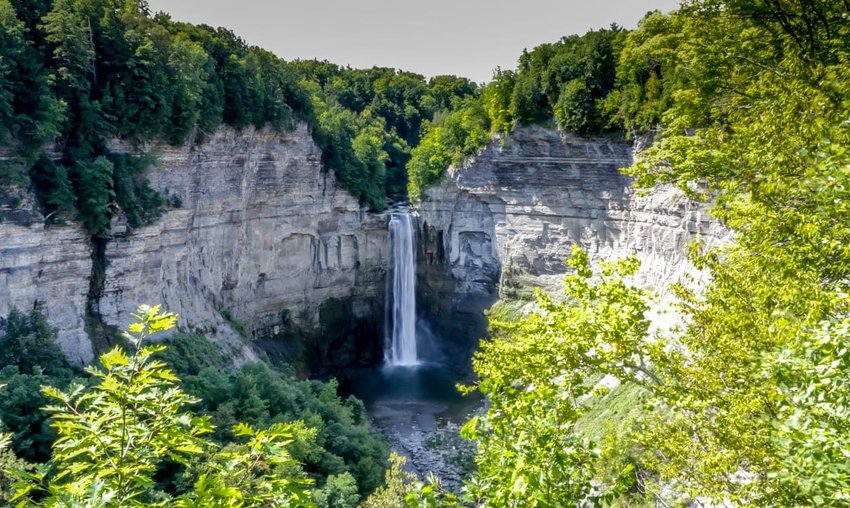 This is the mecca trail of the Finger Lakes region. The main branch consists of 580 miles, featuring waterfalls, lakes, gorges, campsites, and some seriously incredible views. More serious backpackers will want to attempt the entire trail system, maybe scheduling in a side loop or branch through Briston Hills Trail or Conservation Trail.
Watkins Glen Waterfalls via the Stone Stairs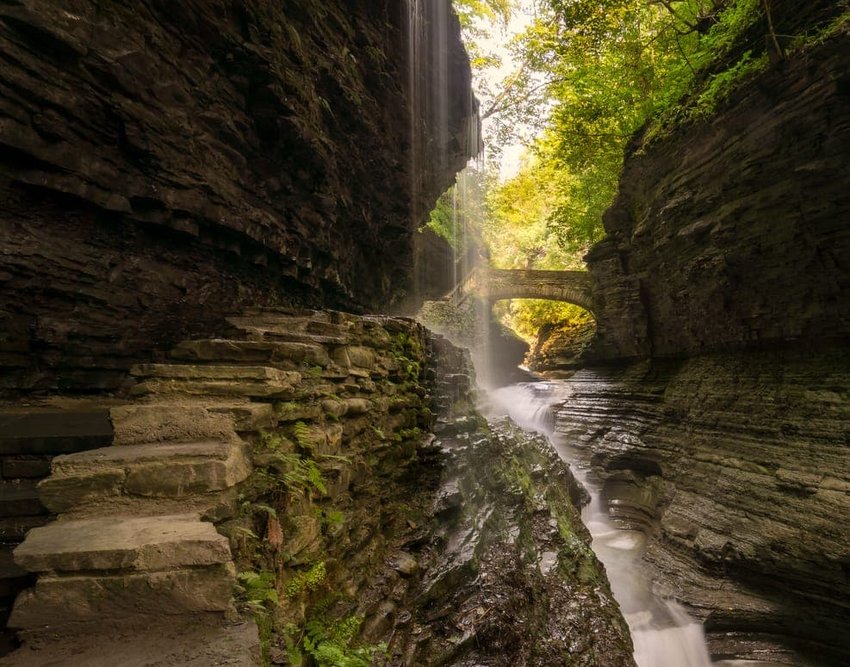 Watkins Glen is arguably the most famous site in the Finger Lakes region, and for good reason. Populated by 19 thundering waterfalls and scenic lakes, its multitude of natural wonders has drawn visitors from the urban cities of New York out into nature for decades. This particular hike takes you over 800 stone stairs which sounds exhausting, but is easy enough. Plus the entire journey affords you stunning waterfall views, so you'll barely notice the exertion.
Montour Falls Historic Loop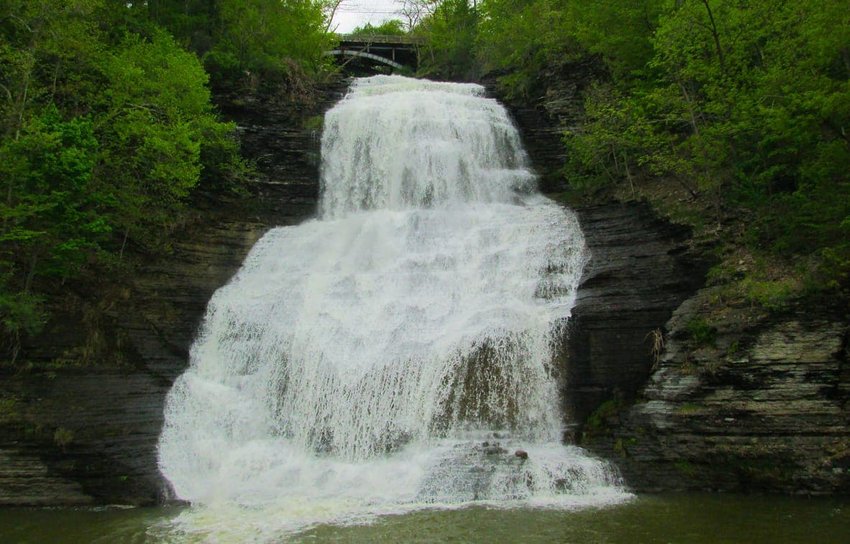 If you haven't had your fill of waterfalls, head to Montour Falls. Just south of Seneca Lake, Montour Falls (She-Qua-Ga Falls) is a towering waterfall that can't be missed, and one of three on this historic loop. The trail is a little over five miles long, with plenty of watering holes to help you cool down along the way.
Acadia National Park
If you're looking for a place that blends stunning scenery with hikes of different difficulty levels, Acadia National Park is the place to go! This park covers 47,000-acres along the northeast Atlantic coast in Maine. Cliffside ocean views, lighthouses, and towering pines await hikers on these favorite Acadia trails.
Bubble Rock Trail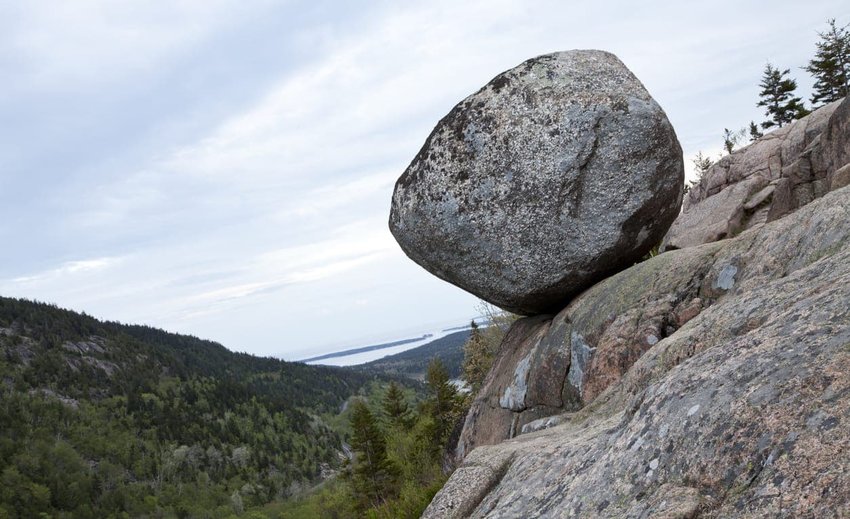 Short and family-friendly, this hike features one of the most iconic sites in Acadia: Bubble Rock. This famous rock perches precariously on a ridge, offering a fantastic photo opportunity for those who make the climb to the top. Families can stick to the Bubbles Divide Trail for a ground-level view, or you can opt to jump on the Bubble Rock trail to the top for a great view of all surrounding peaks.
Beehive Loop Trail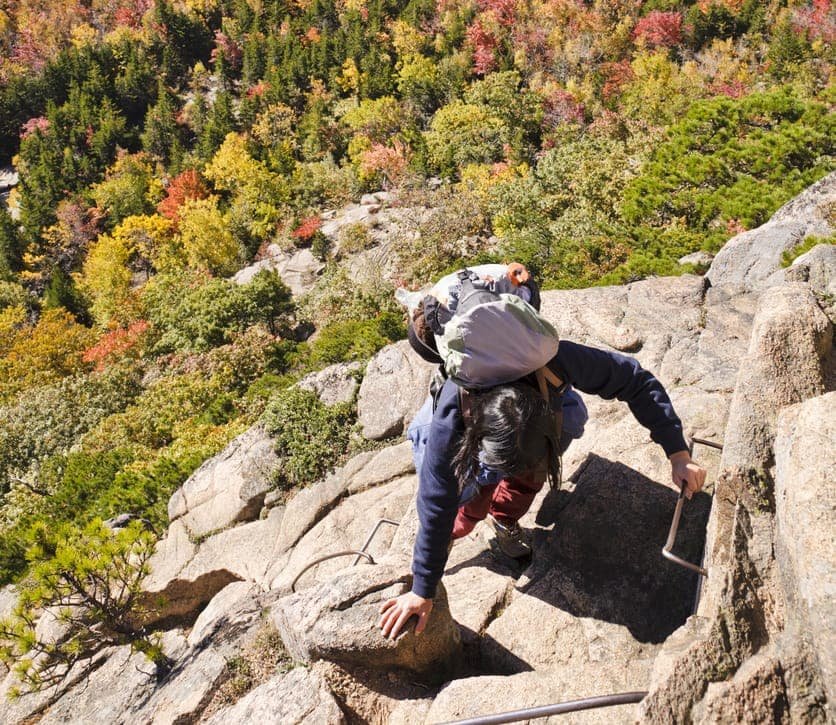 The Beehive Loop trail is short at 1.3 miles, but don't let that fool you. This trek is not for beginners. The steep trail veers upward, and trekkers need to rely on iron rungs to help them ascend. However, the stunning view of the bay and beach from the summit makes the hike well worth the effort.
Cadillac Mountain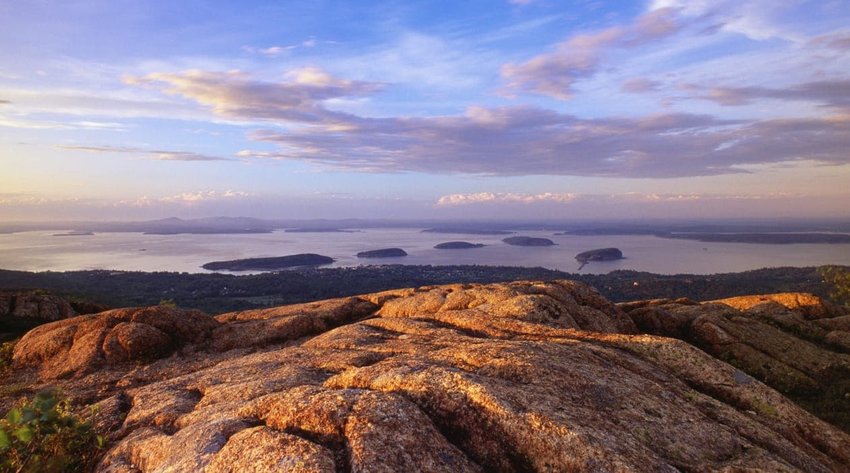 If you're itching to take advantage of the stunning islands scattered along the coast of Acadia National Park, then this hike is for you. Cadillac Mountain is the tallest peak on Mount Desert Island, and the highest point along the North Atlantic seaboard. There are a few ways to summit the mountain, but taking the hike along the west ridge is steep but very doable. On your descent, take in the ocean view along the south ridge.
TIP: Try to make it out here for a sunrise hike. It's the first place to view the sunrise in the United States from October 7 through March 6.
Mountains-to-Sea Trail, North Carolina
The Mountains-to-Sea Trail is an ongoing project in North Carolina that aims to connect one end of the state to the other through a series of recreational trails. At this time, the trail has many sections that follow roads, but every year more and more off-road trails are established to complete this massive project.
For hikers are looking for a unique but off-road trek, there are a number of segments that keep you off the roads and in the beautiful scenery of North Carolina!
Cedar Island Ferry to Jockey's Ridge State Park (Segment 18)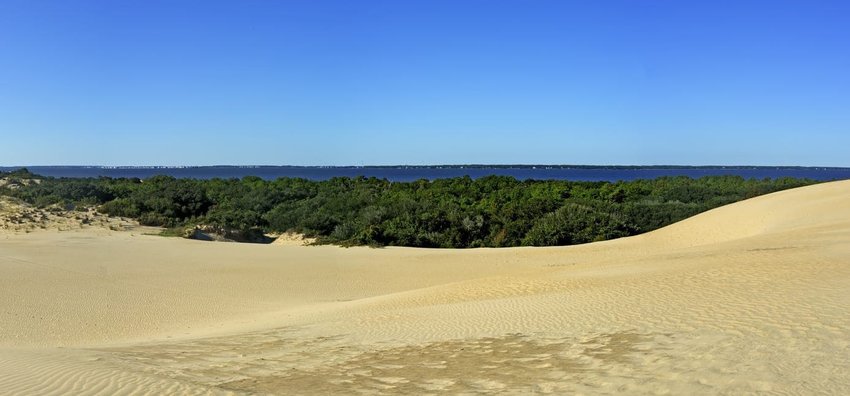 While this long hike may seem easy, it leads through 66 miles of sand which can make the trek extra tiring. But if you don't mind a little sand in your shoes, this hike is a spectacular and unique experience. Throughout this segment you'll need to take two ferries to help you connect to other parts of the trail, but you will be rewarded with an epic beach walk unlike any other.
Eno River & Falls Lake (Segment 10)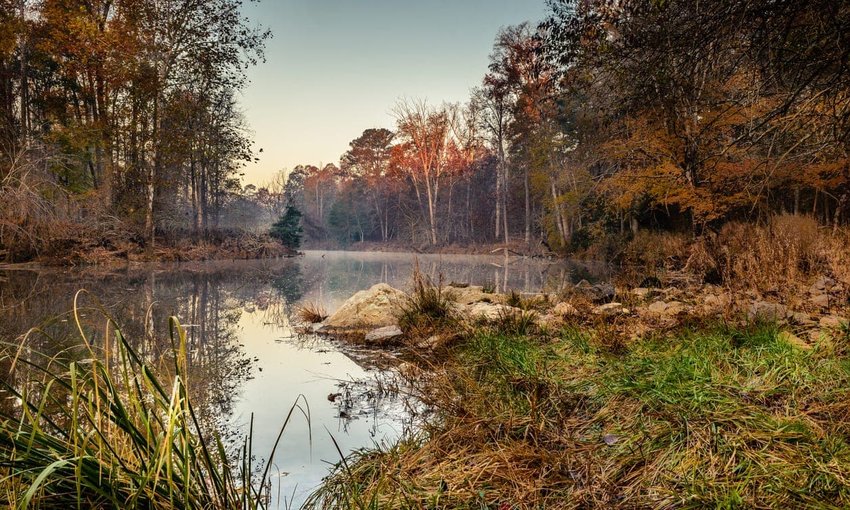 The title of this trail could easily be "water, water, everywhere" according to the trail creators. The 60+ mile segment takes you through the beauty of both Eno River and Falls Lake, making for a stunning and refreshing hike.
Peak to Peak in the Smoky Mountains (Segment 1)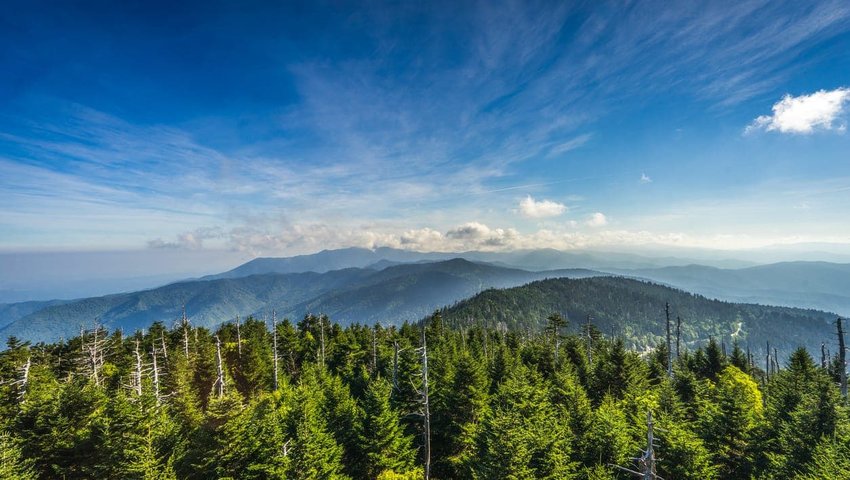 This trail is only for experienced backpackers as it travels over well-maintained but strenuous trails through the Smoky Mountains. If you're up to the challenge, you'll see beautiful sights like the cascades of Deep Creek and, of course, the unforgettable view of mist coming off the aptly-named Smokies.