What was once a method of exploration and commerce, whitewater rafting has now become a full-blown adventure sport. Modern whitewater rafting as we know it today has roots in the aftermath of WWII when a surplus of rafts became available for commercial use. Match this with a newfound desire to explore America's wilderness and recreational rafting trips jumped in popularity. Whether you're wanting to float lackadaisical through stunning scenery or you crave an adrenaline-fueled ride into class V rapids, here are the best places to go river rafting in the U.S.
Gauley River, West Virginia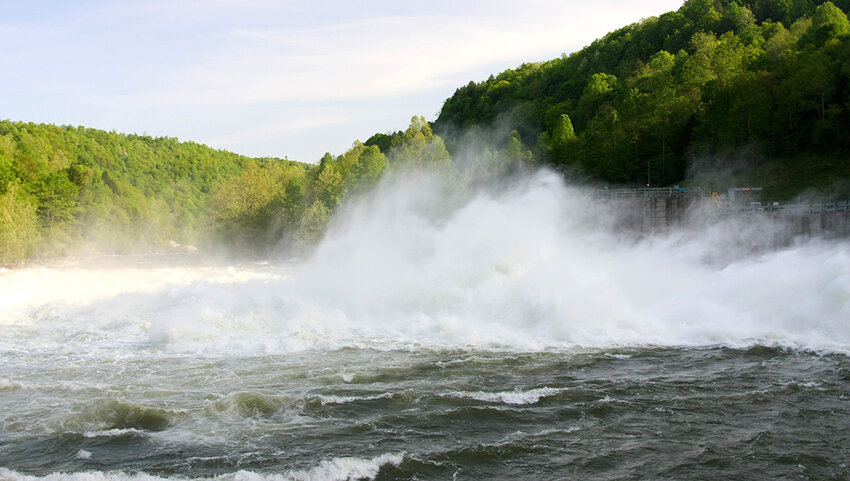 The Gauley River winds its way through the deep heart of West Virginia, close to one of the nation's newest national parks: the New River Gorge. This is one of the most challenging whitewater rafting destinations in the world and features intense class IV and V rapids in high season. Most visitors come specifically for a run of the Upper Gauley River's borderline sinister rapids. In fact these rapids are so notoriously difficult that they've been given names like Lost Paddle. If you think you can take the heat, head to the Gauley River right after a controlled water release for some extra thrills.
Colorado River, Utah & Arizona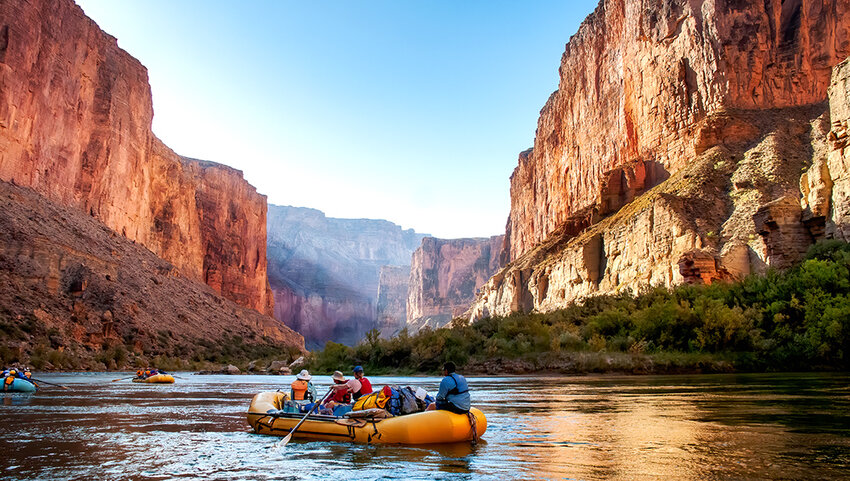 Perhaps the most well known of all America's whitewater rafting destinations, the Colorado River is famed for its path, cutting straight through the Grand Canyon. This is the most iconic and most sought-after rafting trip in the whole of the United States, and for good reason. Besides the Grand Canyon, rafters can also float through the red rock walls of Canyonlands National Park, near the town of Moab. Most trips vary from seven to fifteen days depending on whether or not you're using an oar or motorized boat. For obvious reasons, you can cover more ground if you decide to go with a raft that is motorized. Seek out remote beaches, perfect for camping and dinners served under sparkling views of the Milky Way
Arkansas River, Colorado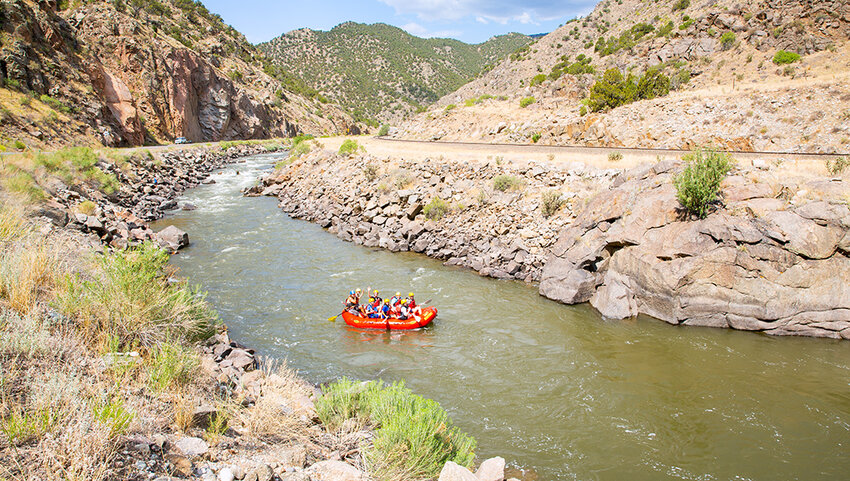 As its name suggests, the Arkansas River flows all the way from Arkansas through Oklahoma until it reaches Colorado. That's when things heat up in the whitewater rafting sphere. Flowing through quaint mountain towns like Salida and Buena Vista, this river has mostly class I and II rapids, the perfect combination of tranquil floating and excitement. After the float is over, stop in to local craft breweries or take a dip in one of the local hot springs that are scattered around the area.
Kennebec River, Maine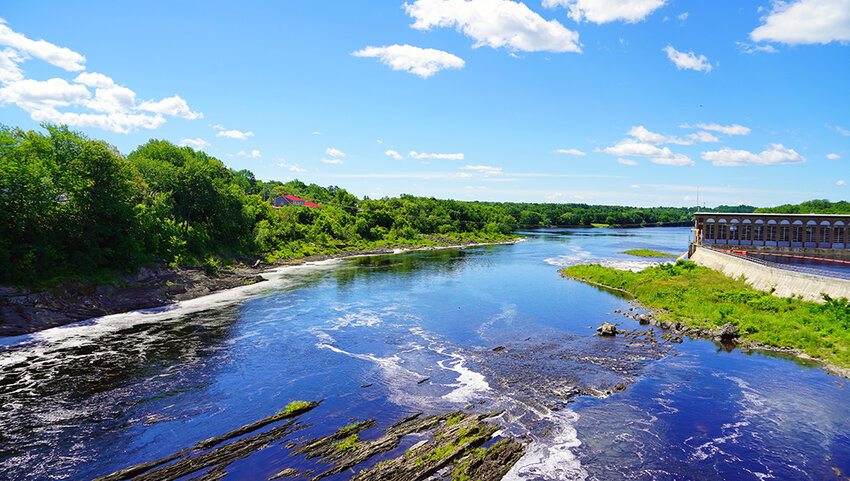 The Kennebec River is one of the East Coast's premier whitewater rafting destinations. Located in northwestern Maine, the river flows through some of the state's dense forests and untouched natural beauty. Float itineraries include plenty of time for thrilling rapids while also providing idyllic, calm stretches where you can swim alongside the raft in cool water. Most trips follow a 12-mile path through the Kennebec Gorge where rafters can experience class III and even IV rapids, two of which are affectionately referred to as "Big Mama" and "Magic Falls." It's highly recommended to go with a guided trip as fluctuations caused by Harris Station, the hydroelectric dam, can cause varying degrees of water depth and a more intense flow.
Salmon River, Idaho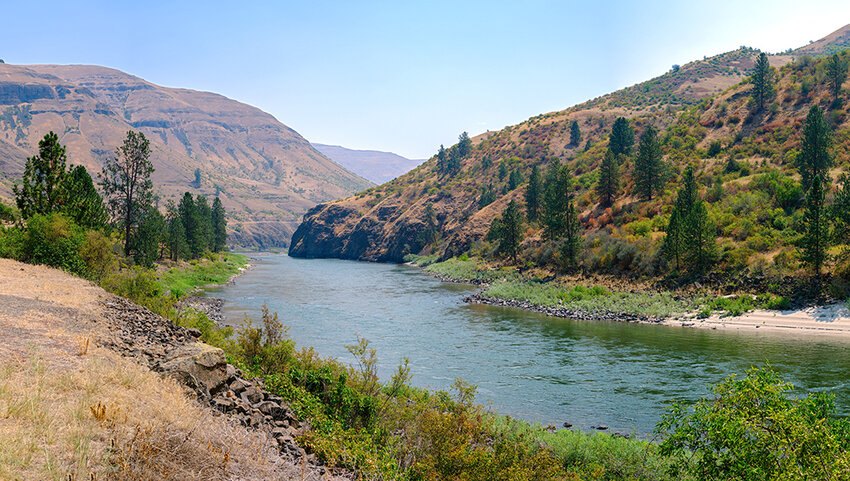 The Salmon River isn't just a stunning stretch of whitewater once traversed by Lewis and Clark. It was also a key geographical feature for the adventure sports genesis. It's said that the first commercial whitewater rafting trip began here in 1940. Nicknamed the "River of No Return," the Salmon River runs through some of America's most rugged wilderness including a canyon deeper than Arizona's Grand Canyon. A multi-day rafting trip includes pummeling through class III and IV rapids and off-water adventures like hunting for pictographs, spotting wildlife, and exploring long abandoned, historic cabins.
Rogue River, Oregon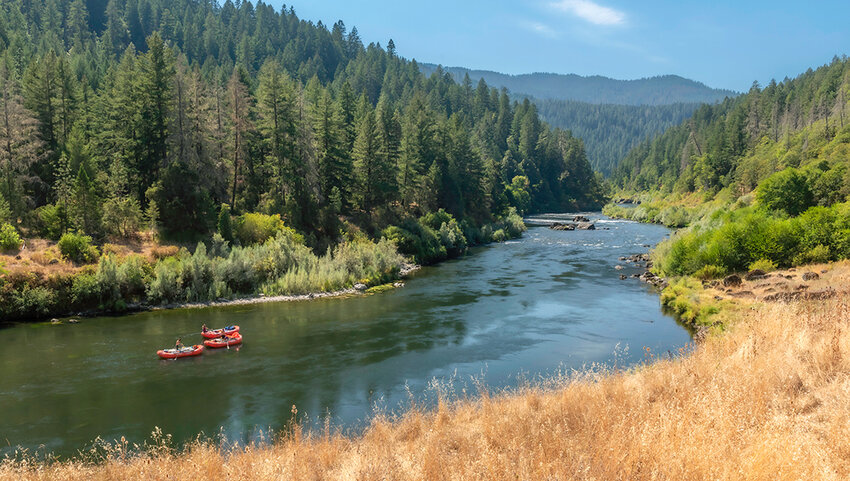 Oregon's Rogue River begins in the Cascade Mountain Range before racing all the way to the Pacific Ocean. Right in the middle of its ancient journey, the whitewater fun begins. Rapid classes run the gamut all the way from I to V meaning that intrepid rafters can choose from a more thrilling adventure or a serene float. Most trips down the Rogue River are only a few hours although you can certainly arrange for multi-day adventures. The Rogue Rivers lush shoreline is also an incredible place to see wildlife. Keep your eyes peeled for otters, black bears, and rainbow trout, shimmering beneath the surface.