There are a growing number of reasons to visit Denver. Even so, Colorado's mountain towns are still the biggest draw for visitors coming for winter sports or summer escapades. If camping is not your cup of tea or you're simply looking to luxuriate, here are a few spots to rest your adventurous head with a bit of panache.
Vail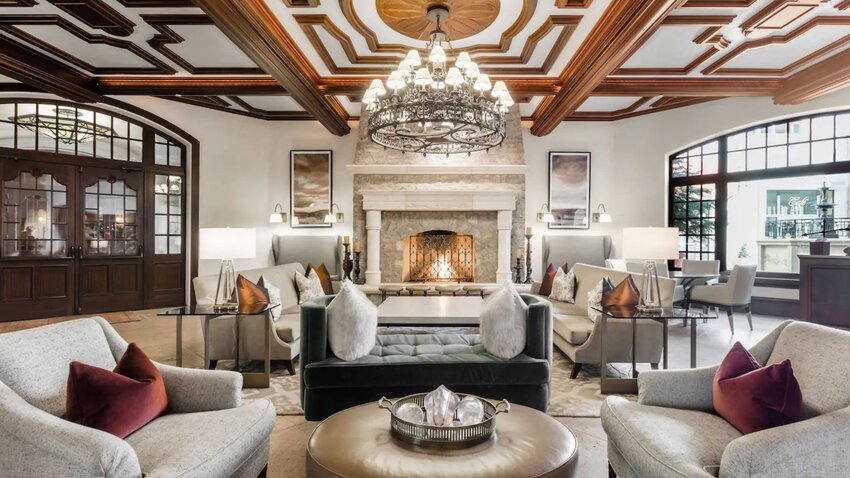 Home to the largest ski mountain in Colorado, Vail epitomizes much of the mountain-chic lifestyle that draws folks to the high country each winter. This downright palatial apartment houses up to eight guests and sits a mild skiers' trot from the Eagle gondola. Coffered ceilings, endless marble, and even a washer and dryer make this place a hot commodity year round. That Mountain Standard is a stone's throw away is an added perk regardless of when you're visiting, with the apartment acting as a perfect refuge to retreat to after enjoying some outdoor orchestra time at one of the town's summer concerts.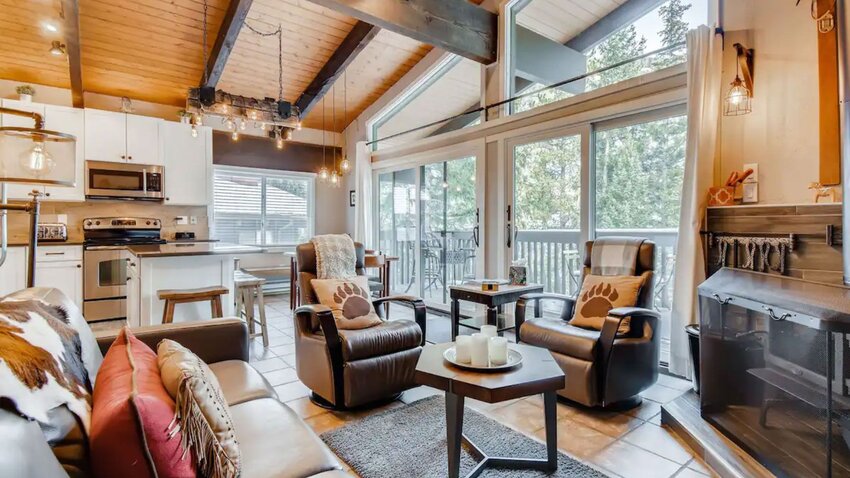 Perched above a gentle section of Vail Valley's own Gore Creek, this relatively inexpensive condo (it's currently listed at under $200 per night) is a more-than-suitable place to truly abscond from all things bustling. There's a private master bedroom with an additional three beds lining another for larger parties that are truly ready to crash. It sits two minutes from the free bus line, leaving plenty of room to experience Vail's downtown or slopes without necessarily feeling submerged in the thickness of the village's magnificence.

Breckenridge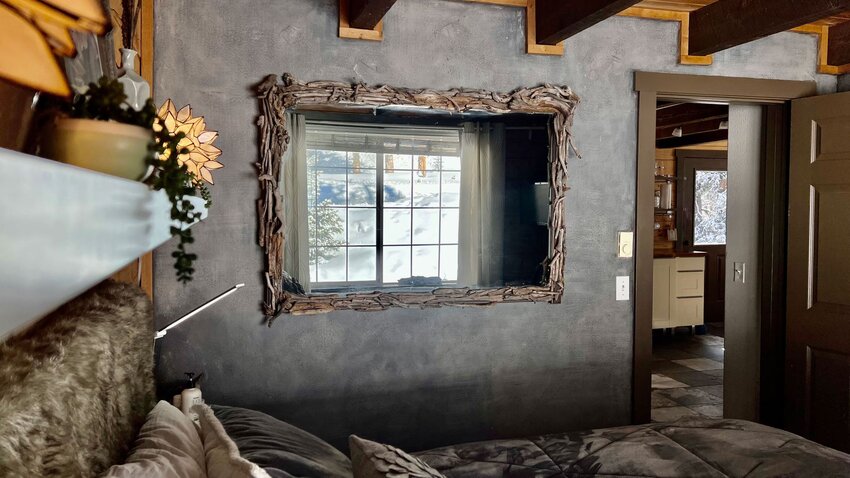 Breckenridge is still something of a time warp, with more than a few traces of contemporary splendor overlaying the goofy and rustic mountain sensibility of yore. This mountain chalet is a real embodiment of that coalescence — modern features and quirks aplenty. Moody black and white photos of woods and rivers are joined by bunk beds, and an in-shower twig bouquet.

Glenwood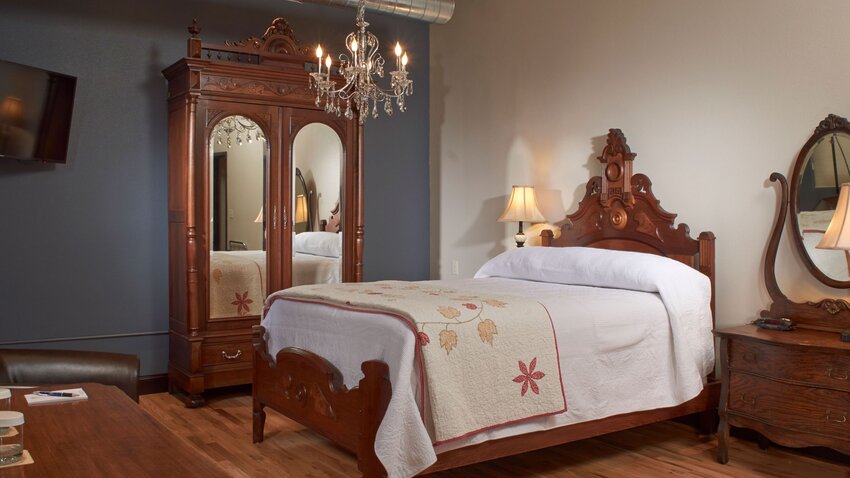 While the Hotel Colorado is a fine place to stay indeed, The Hotel Denver seems to be a more honest manifestation of Glenwood's rugged sensibility. Formerly four rough-and-tumble saloons, the hotel was transformed in 1915 and has grown more iconic with each passing year. It's less than three blocks from Bullocks, a western wear store complete with a one-room Doc Holiday museum that has all the debonair appeal of the high-country gambling parlors that its subject so often frequented. Being literally crawling distance from The Pullman doesn't hurt either, seeing that the trim dinner-only spot serves probably the best food in the area.

Aspen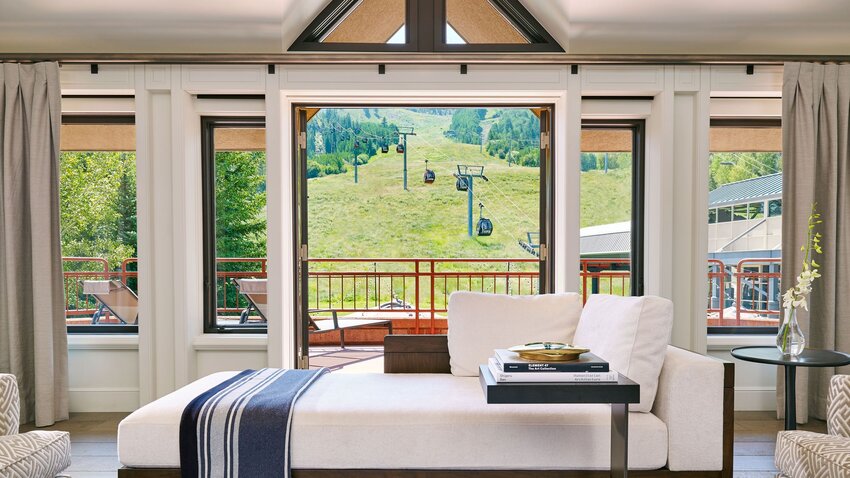 Even in the land of the lavish, The Little Nell continues to be a true cornerstone of all things sumptuous. Since opening in 1989 with the expressed intent of being the most luxurious hotel in the state, The Little Nell has maintained its supreme reputation with its downright dazzling wine cellar and famed hot chocolate. Billed as a ski-in/ski-out hotel, The Little Nell does sit directly at the base of the lift, though a valet and luxury car service suggest there are many ways to reach the eminent height of the truly exquisite. This is a place for suits or sweaters, with hosts proving that the many faces of refinement are visibly by design.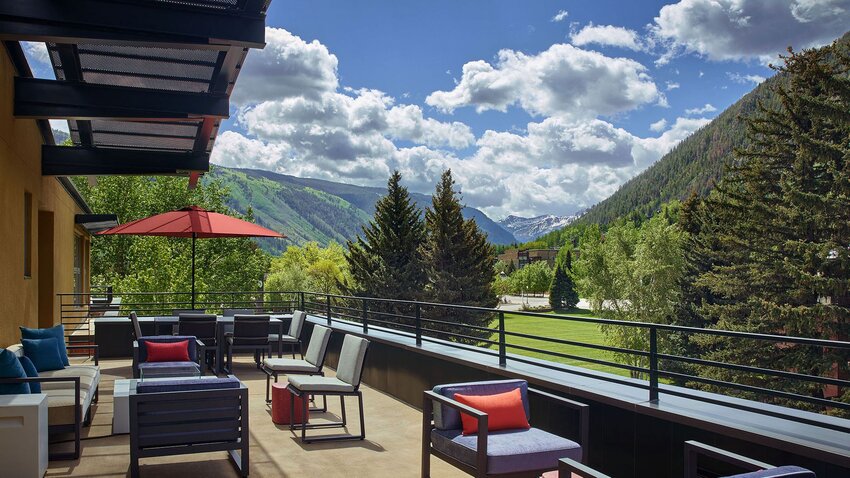 While not explicitly advertised as the funky kid sister to The Little Nell, this is the funky kid sister to The Little Nell. The cocktail program is handled by Denver's own Sean Kenyon, who transformed the city's imbibing culture when he opened Williams and Graham in 2011. There's not an empty wall in the whole building, with the high and low brown curation extending all the way from the lobby to the bedside. Situated just a few blocks from Aspen's main lift, the hotel also has summer programs including complimentary stand-up paddle boarding.

Steamboat

While there are plenty of more luxurious lodgings in Steamboat proper, no place better encapsulates the town better than Strawberry Hot Springs. During an agricultural boom at the dawn of the 20th century, strawberries that were grown on the land that now bears their namesake were said to reach up to an eight-inch circumference. Though no longer a major growing region, Strawberry Hot Springs continues to be a fertile field for many a VW van, retaining the hippy attitude that tends to bubble around many of the state's natural springs. The pools are nicely maintained, though still feel unspoiled. While cabin stays are certainly fine, the option to rest your head in either a train caboose or covered wagon really ties the experience together.

Crested Butte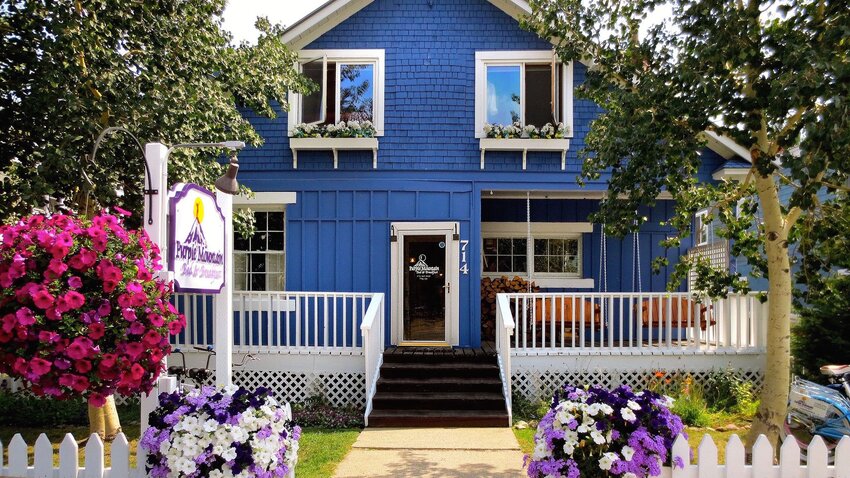 More so than anywhere on this list, Crested Butte has maintained its deeply western aesthetic. Saloon storefronts almost smell of yesteryear's gunpowder, with downtown's main drag Elk Avenue acting as a pedestrian paradise. While never submitting to outright nostalgia, the town evokes a genuine timelessness. Originally built in 1927, the Purple Mountain Bed and Breakfast is a six-room inn that offers a changing breakfast menu, daily local beer tastings, on-hand bikes, and a boots-on-the-ground set of owners who visibly love each other as much as they do their business. This spot is especially good for the uninitiated, as owners Chris and Mollie will hip guests to all the best activities the town has to offer.

Telluride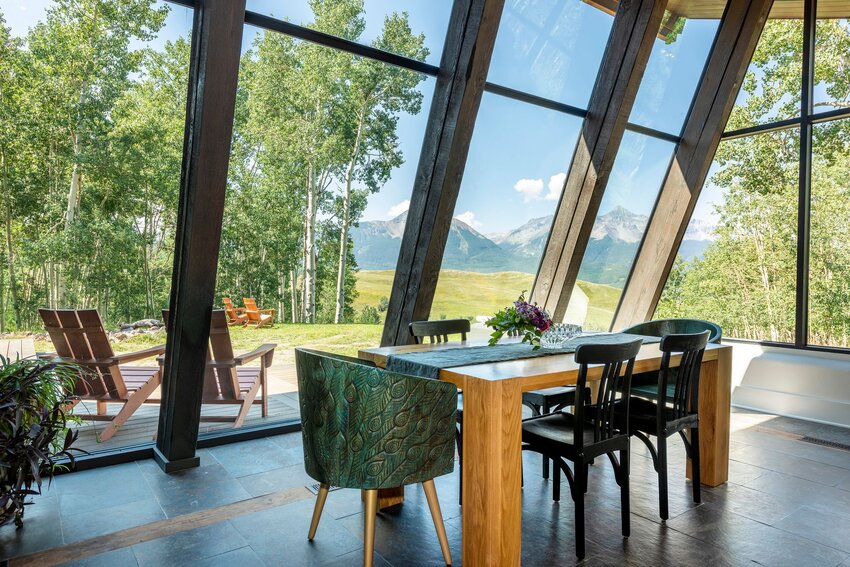 Telluride itself is peak eye candy. Rightly and unabashedly dubbed the Architectural Masterpiece, this three-bedroom home is a true ornamental marvel. Walls are lined with worldly finds, with not a single landscape or stray antler in sight. Ornate furniture — think a peacock-feather dining chair — fills each room, with 20-foot floor-to-ceiling windows lending a view of a small aspen grove. The only risk is that roaming this place could easily take so much time, there might be none left to ride the gondola. Added bonus? There's also a hot tub.