There was a time when packing rain boots or snow boots seemed like a necessary evil. In certain situations you couldn't avoid it — if you were hiking on snow-capped mountains or spending your days traveling through notoriously rainy cities, you'd need something to keep your feet dry. But squishing a giant pair of boots into your suitcase or carry-on at the expense of other travel necessities isn't ideal. And if you've already worn the shoes, there's the issue of keeping them separate from the rest of your things so they don't get dirty.
Fortunately, there's a hybrid solution. While not a complete replacement for weatherproof boots, waterproof sneakers can definitely get you by, especially in travel situations when the weather is unpredictable. They're easier to pack — especially if they're made of knit materials because they'll pack down easily — and they're comfortable enough to spend the day walking in. The only caveat is that not all waterproof sneakers are created equal. To see which ones are truly suited for different types of travel, I tried out a few, and these are my favorites.
Best Waterproof Sneakers for Every Day: Allbirds Mizzles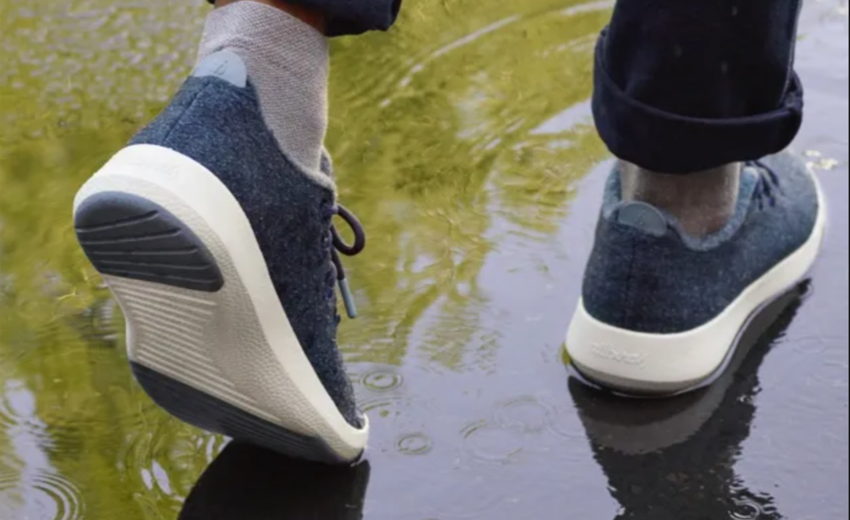 I'm not shy about sharing details of my Allbirds conversion; I used to think sneakers were too expensive and overhyped to play a vital role in my wardrobe, until I tried on a pair of Wool Runners and saw the light. So when the brand came out with waterproof Wool Runners, I didn't waste a moment to try them.
Like the original Wool Runners, the Wool Runner Mizzles feature merino wool uppers for added warmth and comfort, along with sugarcane midsoles that have a carbon-negative footprint. The main difference is that these sneakers are treated with a fluorine-free water repellent coating to keep your feet warm and dry if you step in a puddle.
I'll admit, I had my reservations. The sneakers were made of wool after all, and I had many rainy days with my previous Wool Runners to prove these shoes were less than ideal in wet weather. So, to really give them a good test, I wore them several times during rain and snow while walking my dog. I plunged my feet into puddles, walked into snow banks, and sloshed through New York City slush just to see how these bad boys would hold up.
My honest review is that they worked a lot better than I thought. Even after walking my dog in the cold, sneakers covered in snow, my feet remained dry and mostly warm. They were also pretty good with rain, though I'd caution against wearing these during a torrential downpour. Basically, if you're ever out and you're not sure if the weather is going to take a turn, wearing Mizzles is a good compromise. They're more comfortable than rain boots, especially if you're walking long distances when traveling for example, but they'll keep your feet dry if the heavens open up and you're caught in a storm.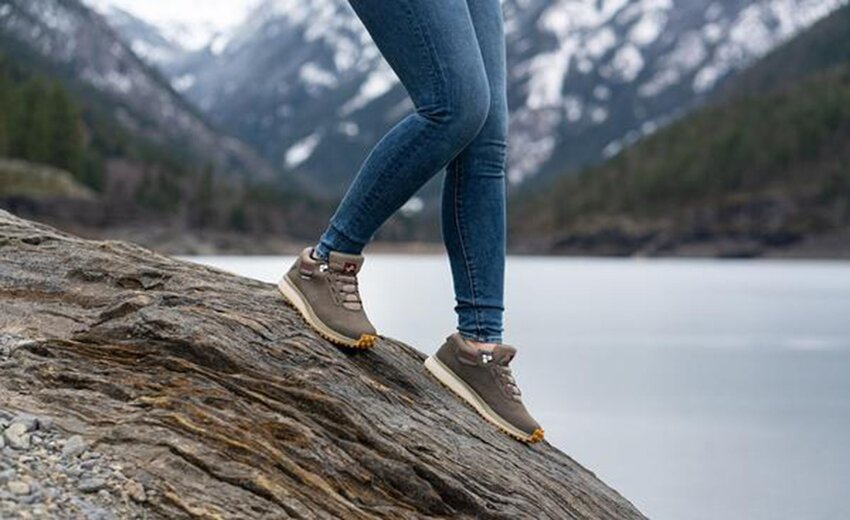 Forsake has a reputation for making footwear perfect for hiking or exploring rugged terrain, but the brand's Range Low line takes it to the next level. The sneaker-boot hybrid features a waterproof, breathable membrane around the shoe with a mega-grip outsole to prevent you from slipping. The nubuck leather upper also offers an added layer of protection against the elements.
Out of all the waterproof sneakers I tried, I had the most confidence that these would deliver. What I didn't know was that I could comfortably replace my snow boots with my Range Low sneakers and not have any issues. Since we've been hit with a lot of snow this February, and New York City is notorious for doing a sub-par job when it comes to shoveling and clearing walkways, I opted for my Range Lows whenever I knew the ground was covered in snow and ice.
Though they weren't as warm as the Allbirds (they're actually fitted with micro-mesh to keep you cool), they were on the same weatherproof level as a pair of snow boots. Walking into snow or trudging through ice was not an issue; my feet remained completely dry and the grippiness of the soles prevented me from falling. As long as the snow remained below my ankle, I didn't have any issues with these sneakers. If you're looking for a pair of waterproof shoes that are both comfortable and will hold their own against extreme weather that often accompanies adventure-based travel, these are it.
Best Waterproof Sneakers That Are Also Fashionable: Vessi Weekends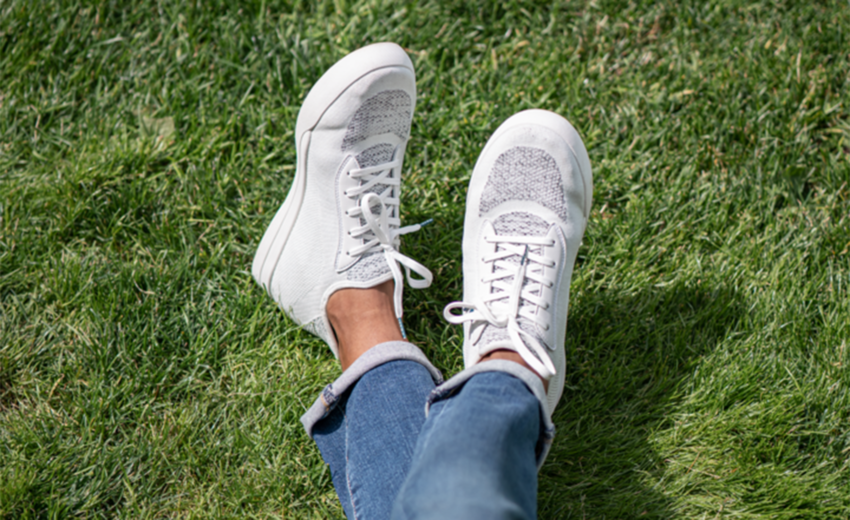 One of my biggest issues when traveling is finding a pair of shoes that will be comfortable enough to walk in all day but won't single me out as a tourist. In the past that's meant I've gone for semi-comfortable sandals that feel fine to begin with but typically end in a mess of blisters after a long day of exploring a new city. I've found that Vessi Weekends are the threefold compromise of stylish, comfortable, and waterproof that I've always wanted.
First, like all of the sneakers Vessi makes, the Weekends feature a custom waterproof knitted upper that keeps your feet dry. Instead of adding a coating to the shoe after it's made, the material itself is actually waterproof. The knitted material is also extremely light and breathable, making it hard to believe it can stop water getting in but it actually does.
Second, they're actually really cute. As in, I would like them in every color, cute. Right now I have them in white, and they're the perfect relaxed sneaker to dress up or down to match anything. To say they're comfortable would be an understatement — I've worn them all day and have nary a complaint. They also don't look like traditional running shoes, which many sneakers do, making them a lot more travel-friendly if you want to look casually well-dressed when in a new locale.
Based on my own experience, I wouldn't whip these out on a snowy day, but if I know I'll be spending the day on my feet, and I want to look presentable despite unpredictable weather, these would be my go-to. They held up nicely in the rain and kept my feet from getting wet, even after dipping my toes into a puddle, but since they are light they don't keep your feet warm. That being said, if you do get caught in a downpour with your Weekends on, you won't have to deal with damp socks, and a quick toss in the washing machine will make sure they look like new again.
Buy it here: Vessi Weekends (Women | Men) | $155
Main photo photo by Pabbathi Prashanth/Unsplash