In most U.S. cities, the cost of living is on a sharp incline, making it difficult to make ends. In 2022 alone, rent prices increased by 5.5% nationwide, making it more important than ever to seek out inexpensive housing. There are still hidden gems in America that are not only affordable but also have a good quality of life. These are the cheapest cities to live in the U.S. in 2023-2024.
Knoxville, Tennessee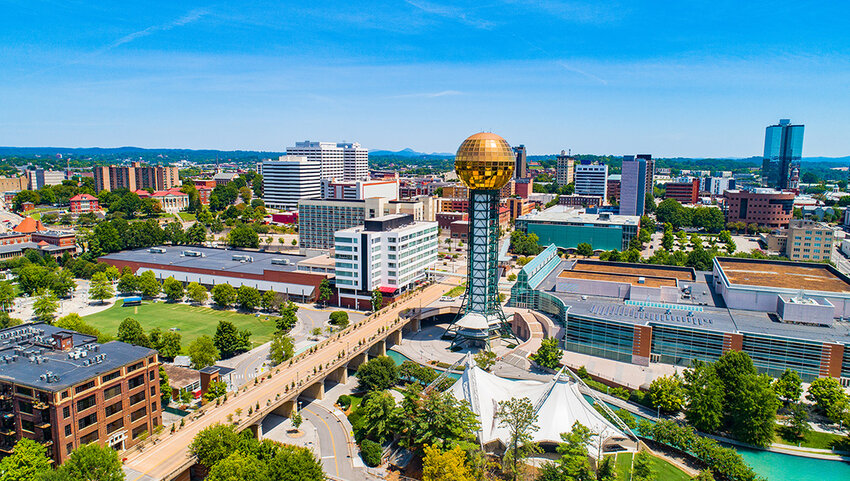 Just hours from the beautiful Appalachian Mountains, Knoxville sits along the winding Tennessee River in a quiet area of the Volunteer State. A college town for the University of Tennessee, Knoxville is vibrant and energetic, with a lot to offer residents.. On average, 21.13% of the average resident's income is spent on living costs. The average median rent in the city was $920 while housing costs were about $20,000 less than the national average. Knoxville transplants should keep in mind that the city has four seasons and both A/C and heating bills could affect their overall cost of living.  That beautiful seasonal weather and proximity to stunning natural scenery make it easy to understand why this city is growing so fast.
Green Bay, Wisconsin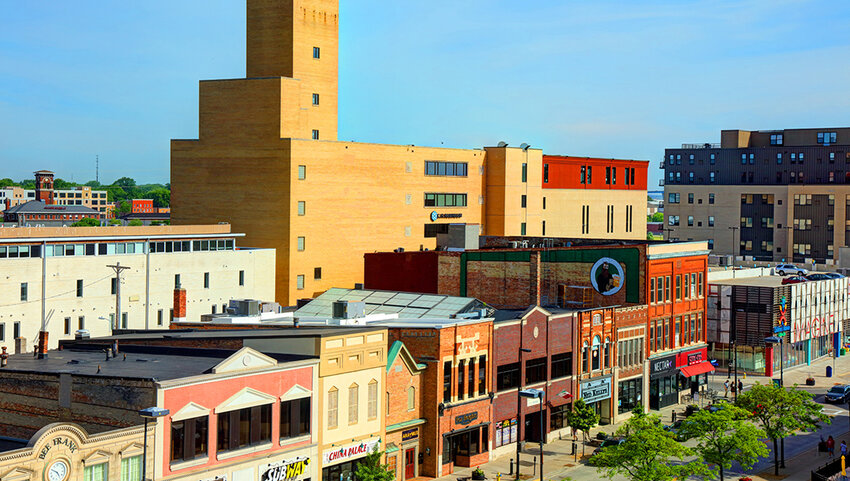 Believe it or not, Green Bay, Wisconsin took home the coveted spot of the best place to live in 2023 according to U.S. News. This sports town has a median monthly rent of only $851 and the average resident spends just 19.92% of their income on living costs. All of these factors will certainly pique the interest of those looking to cut down their housing costs without losing out on amenities. Tucked along the edge of Lake Michigan, Green Bay sees super snowy winters yet mild summers. Both the lake and nearby rural areas offer up plenty of green space to spread out in nature while the city's burgeoning restaurant scene will keep foodies preoccupied.
Huntsville, Alabama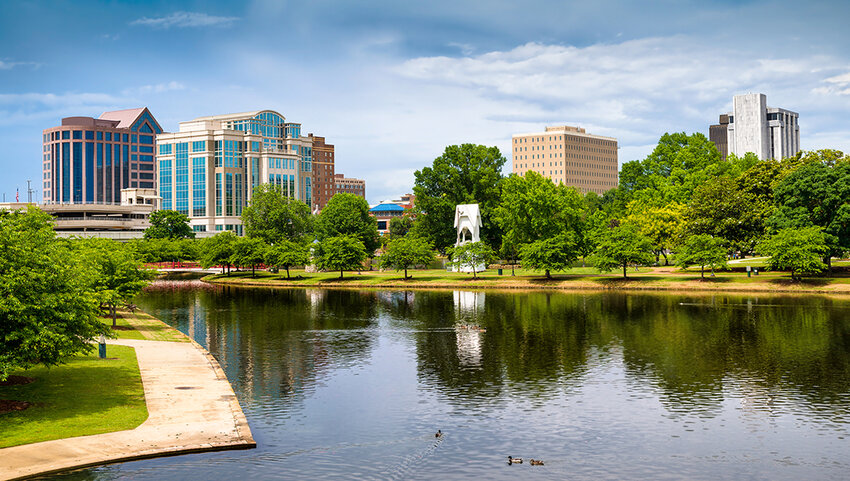 Once a hotbed for the Space Race, Huntsville prides itself on being the most educated city in the state of Alabama. Here, the average resident spends just 19.62% on living costs. High-profile companies and agencies, like NASA, have created a recent boom in Huntsville and new business, restaurants, and bars have been sprouting up in the past few years. The average home cost in Huntsville is around $34,000 less than the national average. While this is higher than other areas in Alabama, the overall cost of living in the state is much lower than in other areas of the United States..
Hickory, North Carolina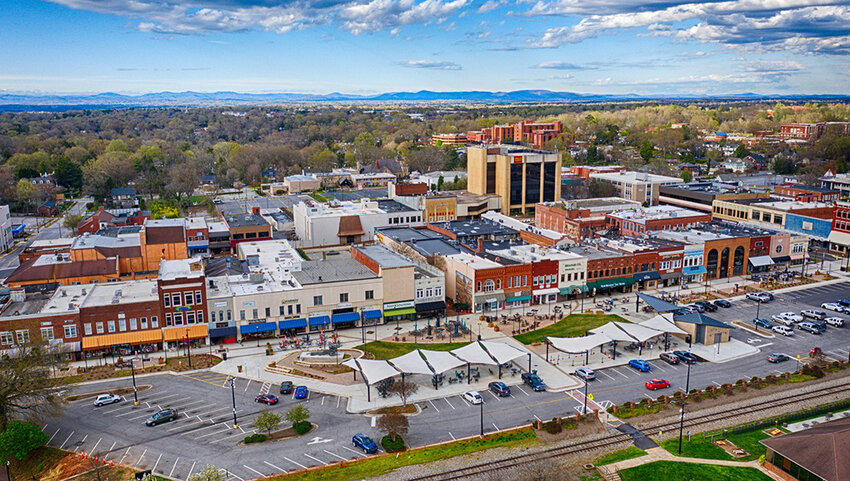 Listed as U.S. News's cheapest place to live in 2023, Hickory, North Carolina packs a punch in terms of livability. Located in North Carolina's Piedmont region, Hickory is perfectly situated between the mountains and sea. Only an hour's drive to the artsy community of Asheville and four hours to seaside Wilmington, NC, this little town is attracting residents from all over the country. SEt in the foothills of Appalachia, Hickory has long been known for its furniture making but big tech companies like Apple are nudging their way in. The average resident of Hickory spends just 18.95% of their income spent on living costs, one of the lowest rates in the country. Quality of life is at a premium here with mountains to hike, the Catawba River to float or kayak, a minor league baseball team, and plenty of local breweries to explore. Housing costs over $100,000 less than the national average is just the icing on the cake.
Youngstown, Ohio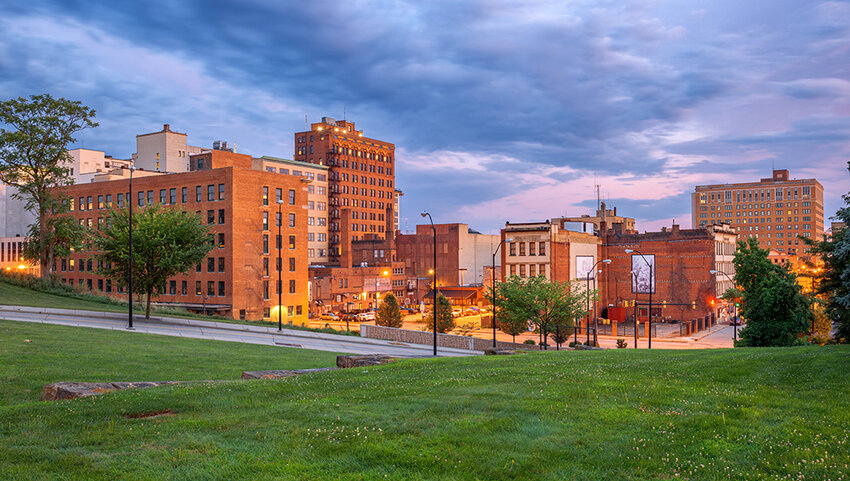 Youngstown was made famous by Bruce Springsteen's song of the same name, but this little town in Eastern Ohio has fluctuated since its heyday in the 1970s. The city has seen a revitalization in recent years with an influx of craft breweries, distilleries, wineries, and restaurants in the downtown area. With average rent costs hovering around $700 a month and a median home price of just $137,546, Youngstown could be appealing to other Ohioans, Midwesterners, or those who simply want to live in the U.S. on the cheap. Considering that housing costs are almost half of the national average, it's certainly something to consider. The average amount of income spent on living costs is just 20.29%. Unfortunately, Youngstown's unemployment rate is a whopping 10.3% which could make finding a job in the area more difficult.