From rugged crags to snowy expanses, the world is full of challenging hikes that put even the most prolific of mountaineers to the test. Though many of these routes can be conquered with the right equipment and training, these death-defying trails shouldn't be taken lightly, and only experienced backpackers will want to try their hand at their challenging routes.
Still, for all their danger and difficulty, these less-traveled paths offer hikers the chance to feel at one with nature, as many of these routes offer up stunning, unmatched vistas. So whether you want to tackle these hikes yourself, or live vicariously through photos, here are six of the hardest hiking trails in the world.
GR20 - Corsica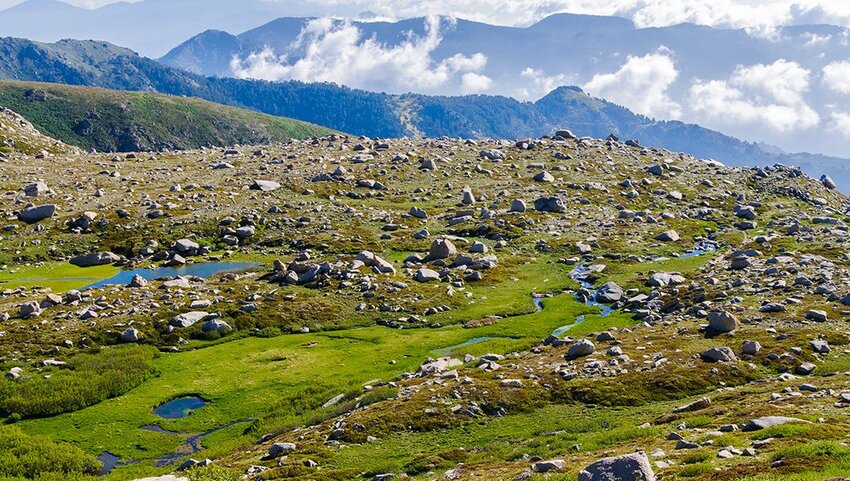 Set in one of the most idyllic parts of the Mediterranean Sea, the French island of Corsica is heralded for its temperate climate and craggy mountains, both of which hikers can experience firsthand along the challenging 112-mile trail known as GR20. This trail's full name is "Grande Randonnée" — which appropriately means "great hike" in French — combined with the trail's route number. Considered by many to be Europe's toughest trek, GR20 begins in the tiny commune of Calenzana, and spans nearly the entire length of the island from north to south before ending in Conza.
Depending on skill level, traversing the full trail can take anywhere from five to 16 days, which is a mighty undertaking for anyone whether they're a beginner or an expert. But the trip is well worth it considering its scenic beauty, as GR20 winds through pine forests and crosses over jagged mountains, posing a new set of challenges for hikers every day. What makes the experience a tad easier are the mountain huts along the trail that are open year round, offering thru-hikers a much-needed pitstop at which they can rest and refuel.
Khumbu Icefall - Mount Everest, China/Nepal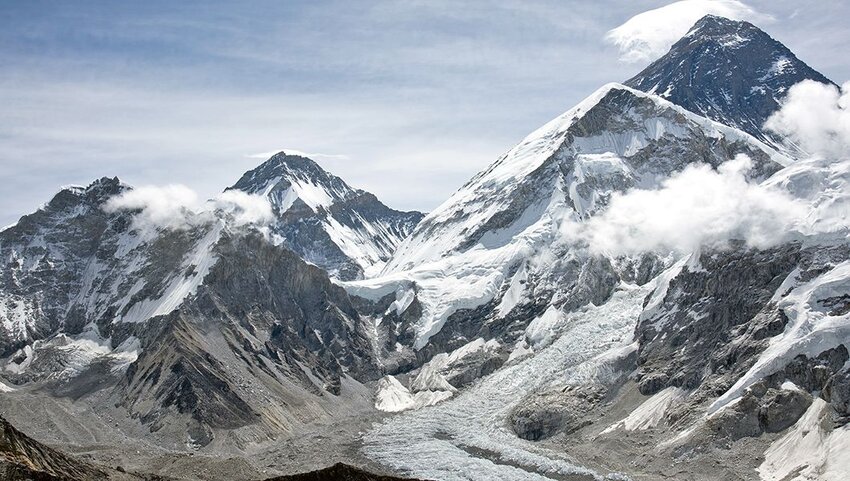 It should come as no surprise that Mount Everest boasts some of the most perilous hiking routes anywhere on the planet. The most frequented of these are the Northeast Ridge Route and the South Col Route. But along that latter trail exists an extra difficult portion known as the Khumbu Icefall, which has proved too intimidating for many people over the years. Even famed mountaineer George Mallory deemed it too difficult to cross when he arrived at the Khumbu Icefall in 1921.
What makes this section ultra challenging — despite the fact it sits at altitudes upwards of 17,000 feet — is the constant flow of moving ice that creates unexpected risks. The Khumbu Icefall actually drops down the mountain at a rate of three to four feet each day, which in turn leads to crevasses forming in a single day and puts ropes holding safety equipment at risk of potentially being snapped. In fact, the ladders and ropes are often reset every day to account for new challenges that appeared overnight. Those who encounter the Khumbu Icefall try not to spend much time here, and hikers who dream of Everest's summit try to get through it as quickly as possible.
The Maze - Utah, U.S.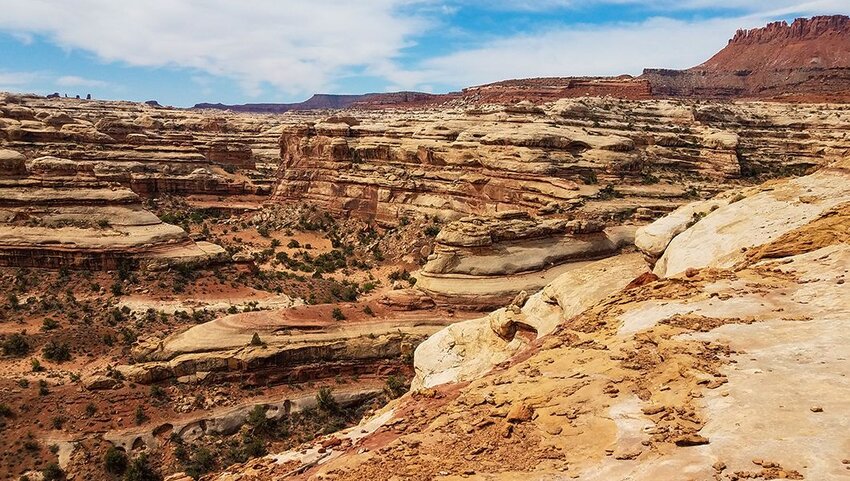 Located in Utah's Canyonlands National Park, the Maze is a remote expanse located in the most inaccessible region of the park. It's that sense of isolation that makes this area ultra dangerous, as it can take rescue crews up to three days to find hikers if something goes amiss. That being said, there's a reason many intrepid climbers venture out into the Maze, as Utah's natural, untouched beauty is unlike any other.
For beginners, there's an eight-mile-long overlook trail where you can gaze out upon the colorful rocks of this arid desert. But there's also a more challenging 9.3-mile-long hike that's only accessible by riding an off-road vehicle for 27.7 miles from the nearest ranger station. The Maze only welcomes around 2,000 annual visitors, many of whom spend months preparing for the adventure.
Snowman Trek - Bhutan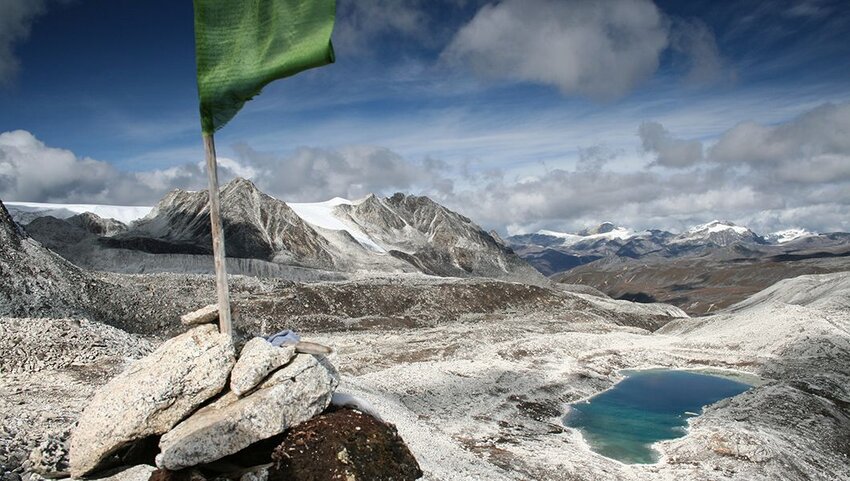 The Himalayas contain some of the most awe-inspiring peaks in the world, though only a few individuals have experienced them from along Bhutan's Snowman Trek. Don't be fooled by the fun name — the Snowman Trek has only been completed by an estimated 500 hikers, making it less frequented than Mount Everest. One of the main reasons for that small total is the region's extra long rainy season, which provides only a small window of opportunity each year for hikers to complete the trail without the risk of slipping on wet rocks.
Completing the Snowman Trek requires crossing over several mountain passes, and it can take up to a month to complete this 216-mile-long journey. Some incredibly ambitious hikers, however, participated in a Snowman Race in 2022, which spanned 126 miles at an average elevation of 14,000 feet, with a peak altitude closer to 18,000 feet. While it's yet to be seen if that race will return in 2023, rest assured that only the most talented hikers will set out on such a strenuous adventure.
El Caminito del Rey - Spain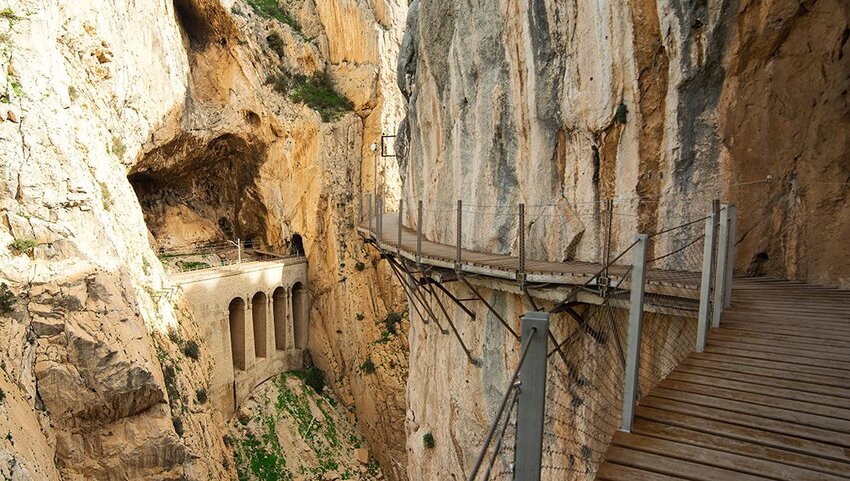 Translating to "the King's little path," El Caminito del Rey is far more challenging than its minute-sounding name may imply. At five miles long and only three feet wide, this path in the Andalusia region of Spain isn't your normal hiking trail carved through the wilderness. Instead, el Caminito del Rey is precariously perched 325 feet above the valley below, with boards bolted directly into the mountain face. The path was initially used by maintenance workers in 1905 to access a new hydroelectric power plant, though it was re-christened for public use in 1921 and given its current name after King Alfonso XIII hiked the trail.
Over the years, the trail fell into disrepair, only adding to its difficulty. Certain portions of el Caminito del Rey fell into the waters below, leaving only support beams behind. This didn't deter visitors, however, and a few daredevils hiked the trail nonetheless, dangerously balancing on thin beams to complete their journey. Portions of the path have since been restored, though anyone with a fear of heights may still want to stay away.
Kalalau Trail - Hawaii, U.S.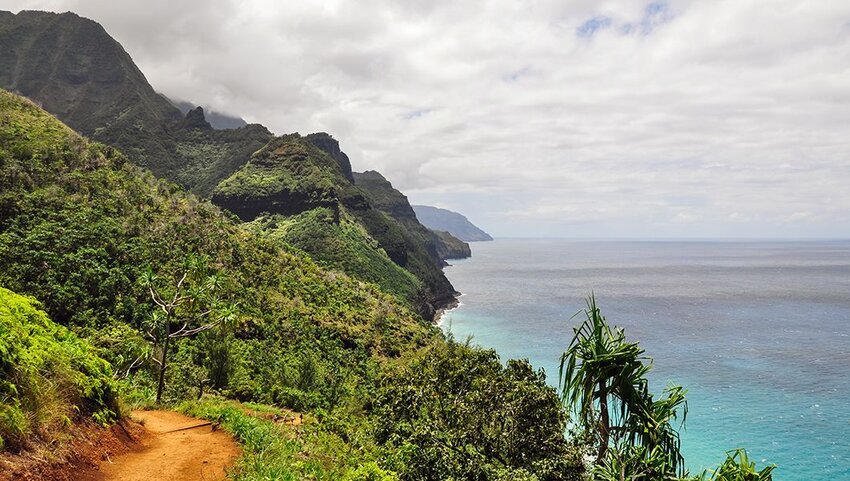 Hawaii holds a special place as one of the most majestic locations in the United States. However, it's those very same stunning natural features that make the Kalalau Trail such a challenging risk. Located on the northern coast of the island of Kauai, the Kalalau Trail is one of the few ways to access the famed Na Pali Coast by land. While the views along the way may be idyllic, it's important for hikers to maintain a sense of caution while admiring the island's beauty.
Heavy rain in the region means the path is often slippery, so hikers need to be aware of that while standing atop cliffs to gaze out over the Pacific Ocean. There's an added level of physical strenuousness on the trail as well, as the Kalalau Trail gains over 6,000 feet of elevation during the 11 miles in and 11 miles back. If you find yourself on this trail, be sure to maintain solid footing so that you can experience the wonders of Hawaii for yourself.