Open almost any cocktail menu in any bar in the world and you're sure to find a few familiar favorites. But if you're serious about your happy hour, you might want to travel to the home countries of these famous beverages. We invite you to read up on their stories before you treat yourself to one of these, the most popular cocktails around the world.
Puerto Rico:  Piña Colada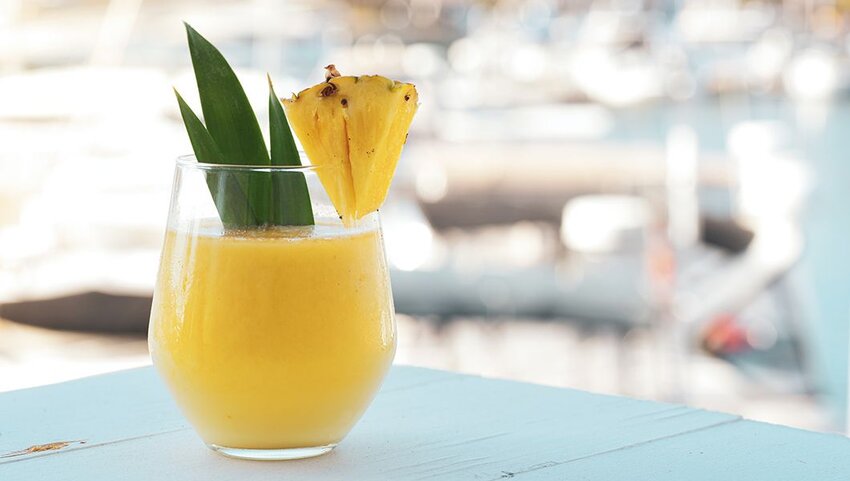 The darling of the tropical vacation hails from Puerto Rico, where it's officially been the national drink since 1978. A classic Piña Colada blends white rum, coconut cream, pineapple juice, and ice to create the smooth, sweet drink that's beloved by holidaymakers the world over. Pinning down exactly who threw this combination together first is a tricky task. Three bartenders from the island's capital San Juan are in the running. Two worked at the Caribe Hilton: the hotel's official line was that Ramón "Monchito" Marrero created it in 1954, though Marrero's colleague Ricardo Garcia argued that his was the original. But outside Barrachina restaurant there's a plaque that proclaims it was invented by Ramón Portas Mignot in 1963.
Singapore: Singapore Sling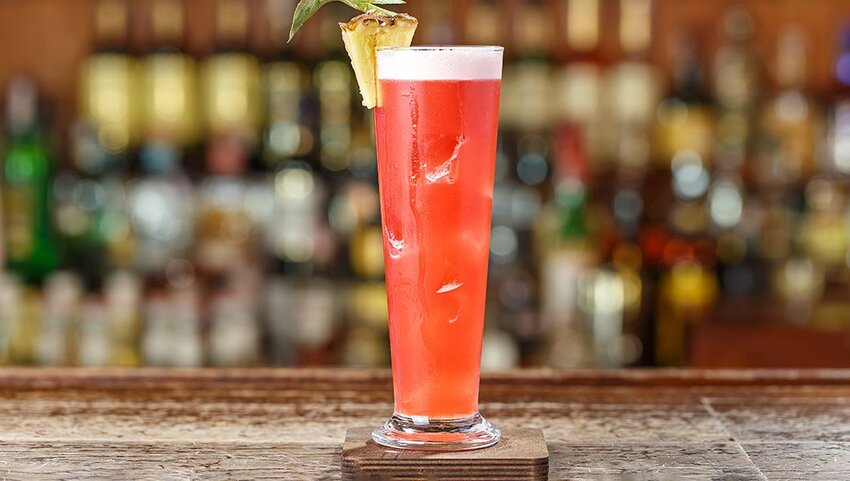 Stop by the Long Bar at the Raffles Hotel next time you're in Singapore and order yourself the cocktail that was invented here. In 1915, bartender Ngiam Tong Boon was the first to mix gin with Dom Benedictine, Cointreau, cherry brandy, grenadine, and lime juice. The result is a delightful rose-pink Singapore Sling that slides down a treat. It was an instant hit with ladies keen to beat the etiquette constraints of the day as they would appear to be drinking a simple fruit juice yet in fact be consuming alcohol. The ruse worked and it's been popular ever since.
Peru: Pisco Sour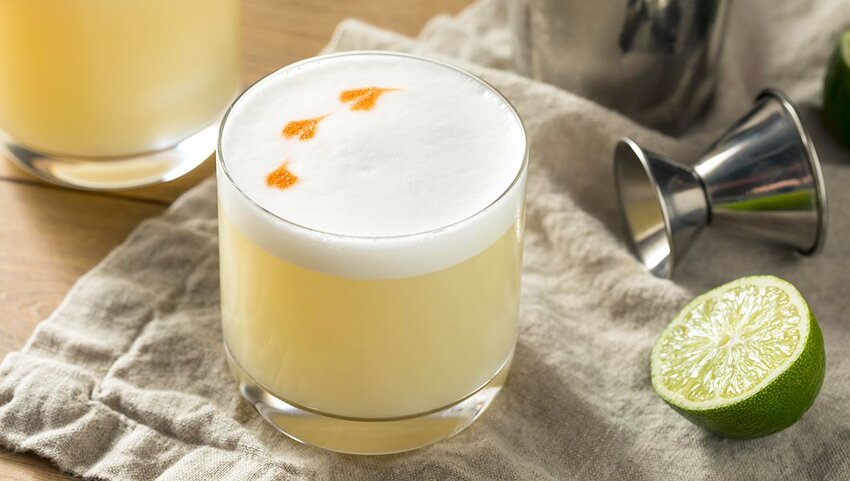 Pisco Sour is so much a part of Peruvian culture that it even has a national day devoted to it. Though neighboring Chileans also claim it as their own, Peruvians are passionate about this heady mix of grape brandy, egg white, lime juice, and sugar syrup. But it might surprise you to learn that the cocktail was most likely invented by an American. Victor Vaughen Morris owned the Morris Bar in Lima and created a drink similar to the whiskey sours he once drank back in the States. Over time the recipe evolved to its present-day format. Morris' Peruvian bartender Mario Bruiget is credited with adding the all-important egg white and Angostura bitters.
England: Pimms No. 1 Cup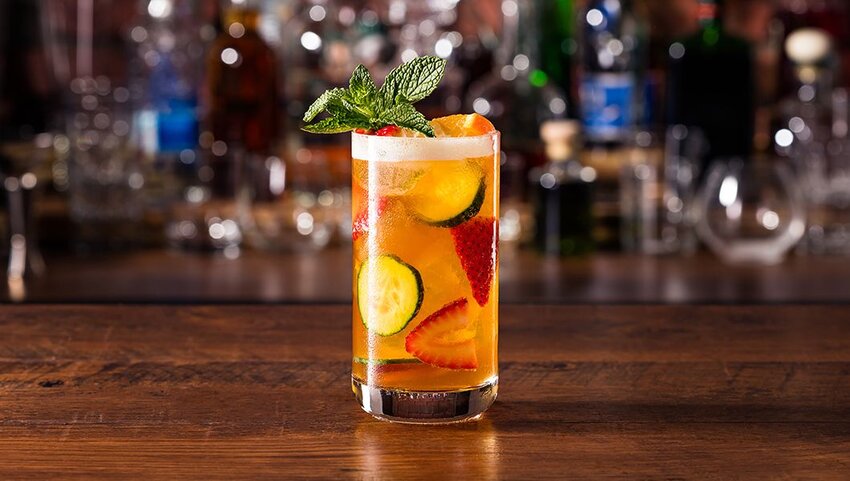 England's favorite summer cocktail is a breeze to make. Simply pour a generous serving of Pimms into a jug, top up with lemonade and add plenty of fresh fruit. Though the drink resembles Spanish sangria, the taste is different, with flavors of caramelized orange, citrus, and herbs layered on a gin base. The recipe is still a closely guarded secret almost two centuries after James Pimm came up with the drink as an accompaniment to the oysters he served at his London establishments. Today, you're more likely to be offered it alongside a bowl of strawberries at Wimbledon or as a refreshing drink at a picnic or garden party.
Italy: Aperol Spritz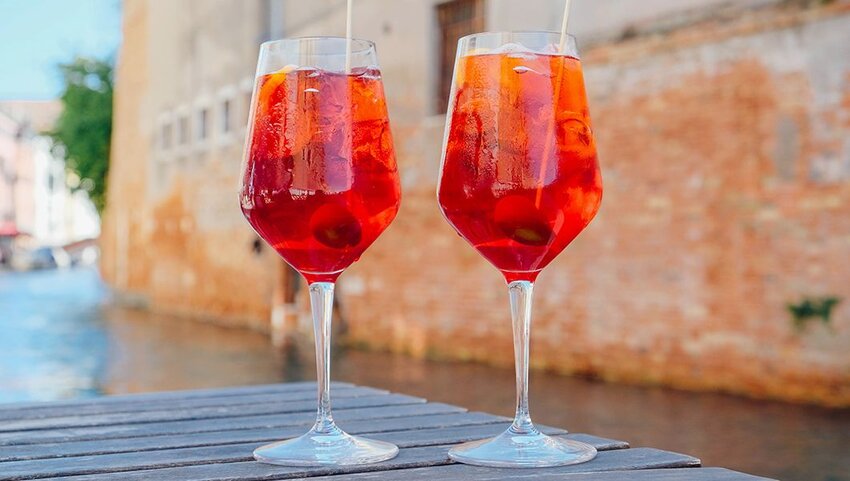 Italy's iconic summer aperitif has never been more popular, yet it's been around for more than 100 years. Aperol, flavored with gentian, rhubarb, and cinchona, was invented in 1919 by the Barbieri brothers in Padova (Padua). Since the 1950s, Italians have been enjoying it as a spritz, adding Prosecco and soda water. But its fame really began to spread in 2003, when the company was taken over by Campari, which embarked on a serious ad campaign to market their new drink internationally. It worked: as the sun sets, you'll see people nursing a glass in bars and pavement cafés all over the country.
Madeira: Poncha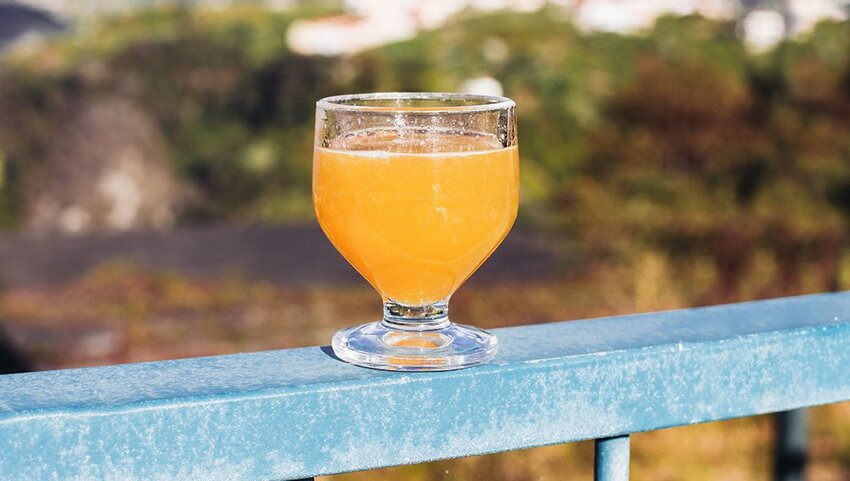 This autonomous region of Portugal sits off the coast of North Africa and is famous for its levadas, a network of walking trails that cover the whole island. When you've worked up a thirst, it's just the ticket to order a glass of poncha. Traditionally, it's made from aguardente de cana mixed with honey, sugar, and the lemon or orange juice that gives the drink its signature yellow color. The origins of poncha are a little hazy, but one theory holds that the fishermen of Câmara de Lobos liked to drink it before a voyage to fuel them for a night's work at sea.
France: Kir Royale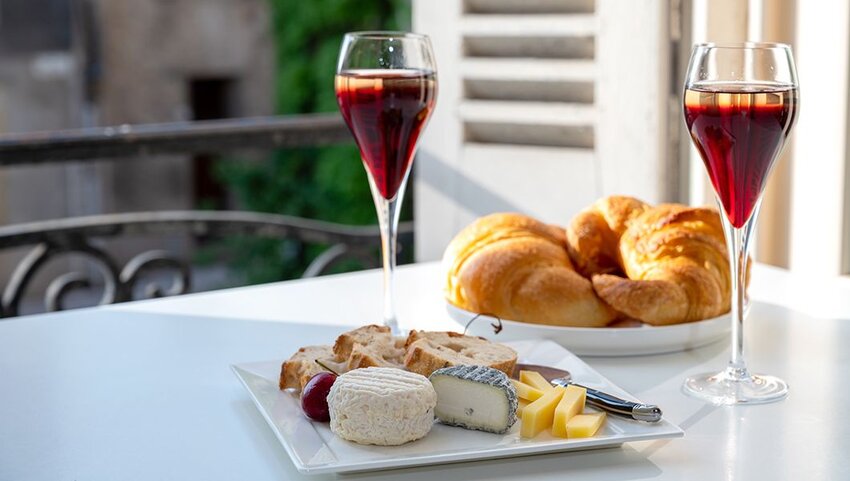 Canon Félix Kir, resistance fighter, priest, and mayor of Dijon, invented the drink that bears his name during the Second World War, though he originally called it blanc-cassis. So the story goes, creating this colored cocktail was a defiant response to the Nazis who had confiscated the local red wine. To make it, you need to start with a blackcurrant liqueur called Crème de Cassis and dilute it by adding dry white wine. Strictly speaking, this should be a Bourgogne Aligoté, though other Burgundy whites such as Chablis can be used. In the variant Kir Royale, champagne replaces the wine.
Mexico: Margarita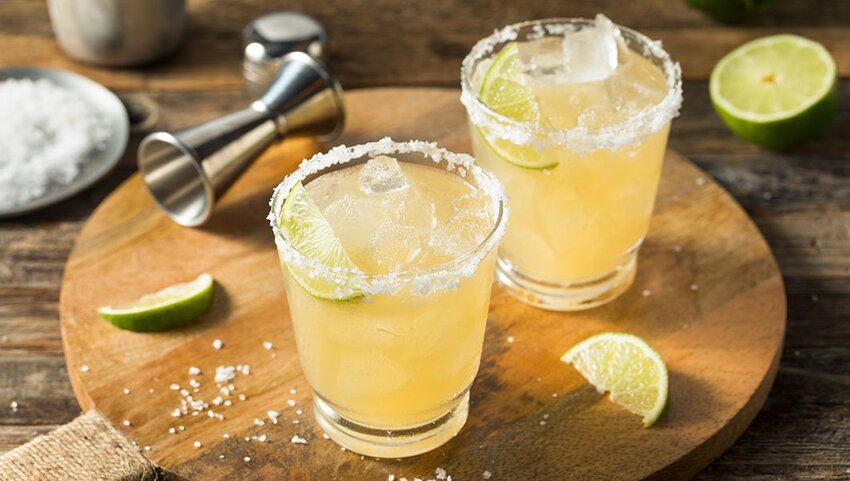 Let's wrap up with the margarita: a cocktail of tequila, triple sec, and lime juice often served in a glass rimmed with salt. It's the world's most popular cocktail, beating the Cuban mojito into second place according to recent surveys by Fentimans and Funkin, who calculate their rankings using data on Google searches and social media trends. You're probably aware that the margarita hails from Mexico, but there are numerous claims about where it was invented and who came up with the winning formula. One of the most credible is an article written for the Iowa-based Moville Mail in July 1936 whose author claimed to have enjoyed a "daisy" in Tijuana. But there's a twist to this tale: the bar was run by a man named Madden, who was Irish.