Europe's cities are fun to explore but when you need a little romance, it's better to find a place that's on a more intimate scale. Whether you need art museums and activities or just a glass of wine and a view, these European towns have you covered. All you need is your significant other.
Füssen, Germany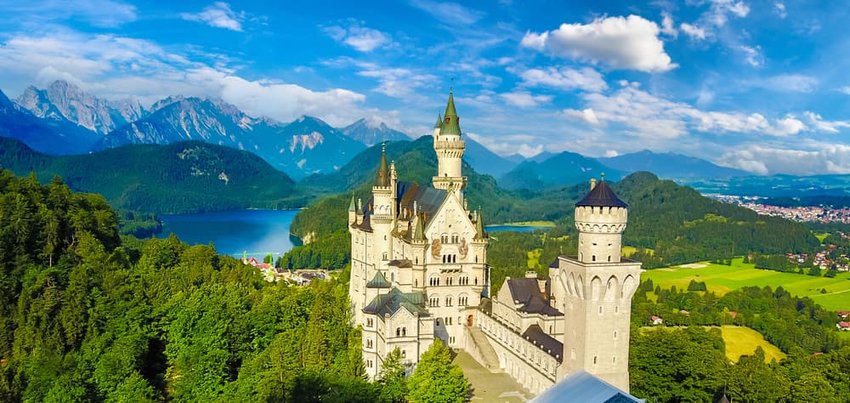 Credit: S-F/Shutterstock
The Bavarian town of Füssen is one of many that ooze charm, its cobbled streets lined with half-timbered houses and ancient churches. In summer, take romantic walks along the surrounding Wanderwegs while in winter, delight in a sleigh ride through snow-dusted fields. Why here? Füssen has one advantage over its neighbors: it's a stone's throw from Neuschwanstein Castle. This 19th-century fairytale castle is said to be the inspiration for Disney's Magic Kingdom.
Bruges, Belgium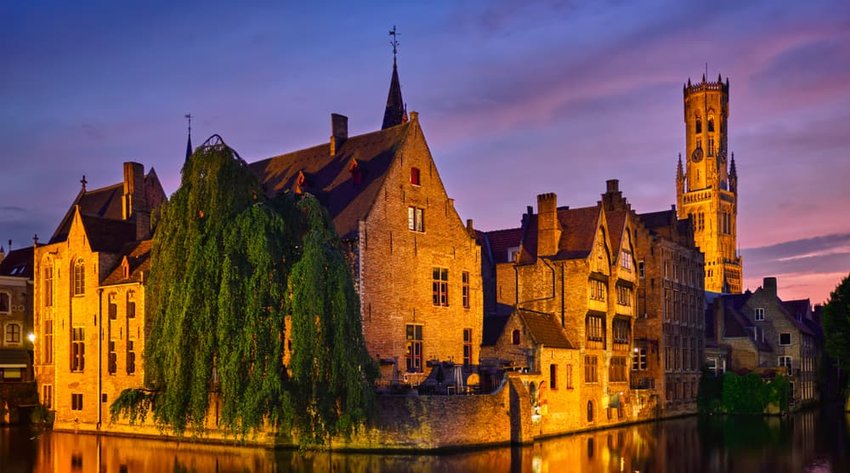 Credit: DR Travel Photo and Video/Shutterstock
Venice's canals are legendary, but so are its crowds. Bruges' waterways are as captivating but rarely as busy, particularly in the low season. Climb the famous belfry for panoramic views across the old town and beyond. But this Belgian charmer knows that the way to someone's heart is through their belly, and scores well on gastronomic delights, from chocolate to moules frites, washed down with local beer, of course.
Hallstatt, Austria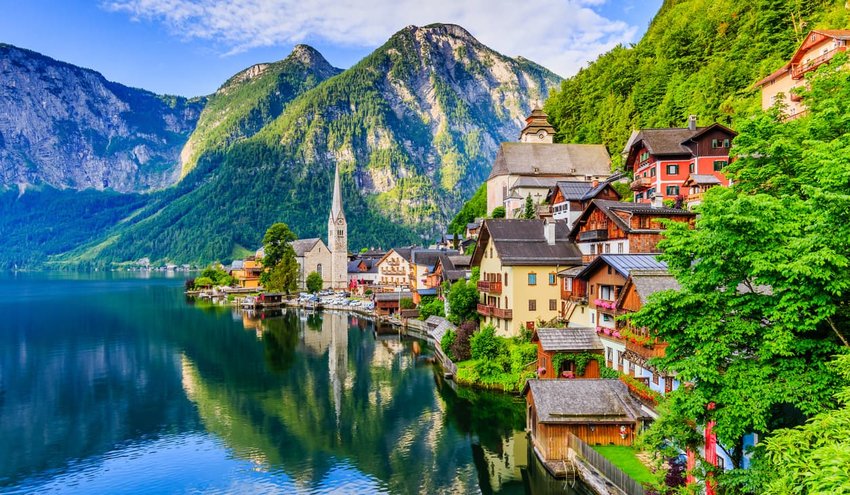 Credit: sorincolac/iStockPhoto
Few small towns can boast as picturesque a setting as Hallstatt, even in Austria, where breathtaking views are ten a penny. In fact, the Chinese liked it so much, they built a copy of the entire village back in Guangdong Province. To visit the real thing, arrive by ferry and commit the picture postcard scene to memory. Drag yourself away to one of the area's famous salt mines, where you can share the joys of an underground slide. Later, take a trip up to the Hallstatt Skywalk viewing platform for unrivaled Alpine vistas.
Alberobello, Italy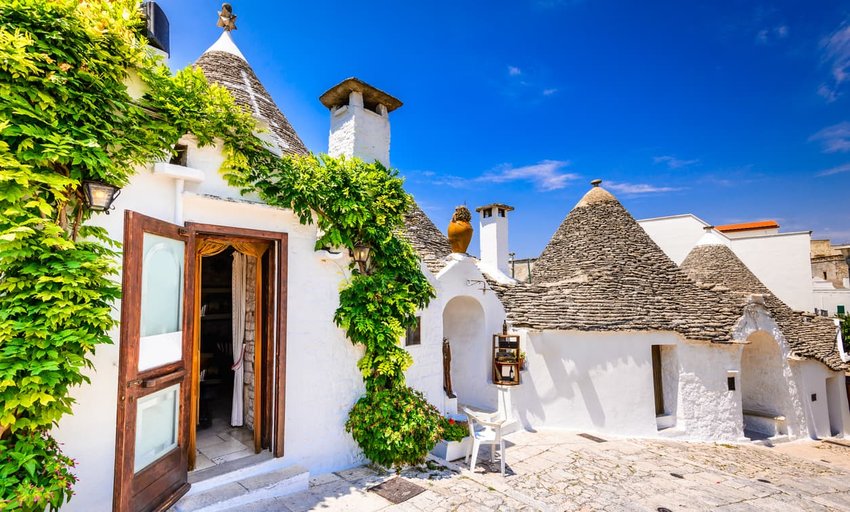 Credit: emicristea/iStockPhoto
The trulli of Puglia are quirky dry stone huts with conical roofs – and they make the perfect holiday let for two. Base yourself in Alberobello. There you'll find the Amore family's House of Love, dating from 1797, the first to be built from limestone slabs known as chiancarelle. Among the thousand or so trulli of the Monti district stands the "trullo Siamese". Legend has it that two brothers fought over the same girl – she was promised to the elder but fell for the younger. The three lived in the same, extended trulli but when the elder brother threatened to kick out his sibling and the wife that should have been his, a partition wall and separate doors were installed.
Albarracin, Spain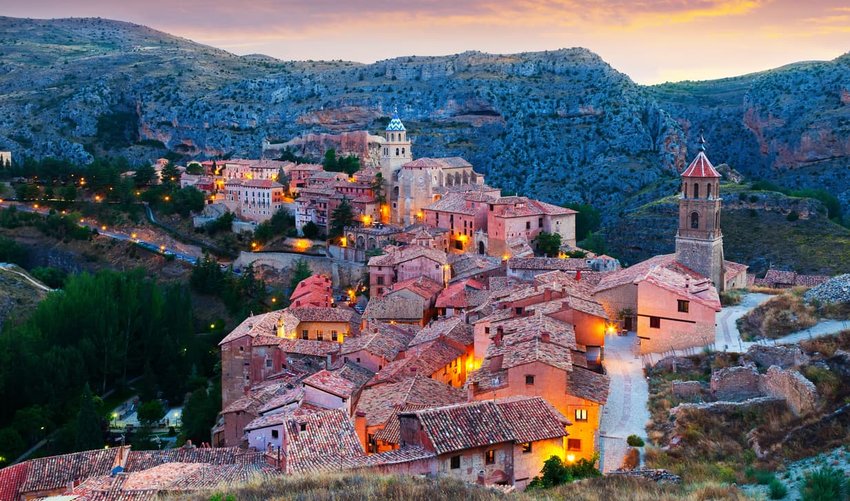 Credit: JackF/iStockPhoto
Nestled in the rocky hills of Aragon, Albarracin is one of Spain's prettiest fortified towns. A ruined Moorish castle presides over the defensive walls and tower. Make a day trip to nearby Teruel, where you'll find the tombs of Spain's answer to Romeo and Juliet. Diego and Isabel fell in love in 1217, but her father wished to find her a more eligible suitor. He sent Diego away to make his fortune. He returned on Isabel's wedding night and rejected, he died. The following day, still in her wedding dress, Isabel lay on top of his coffin and broken hearted, passed away too. They are buried side by side at the Mausoleum of the Amantes, next to the city's San Pedro church.
Bled, Slovenia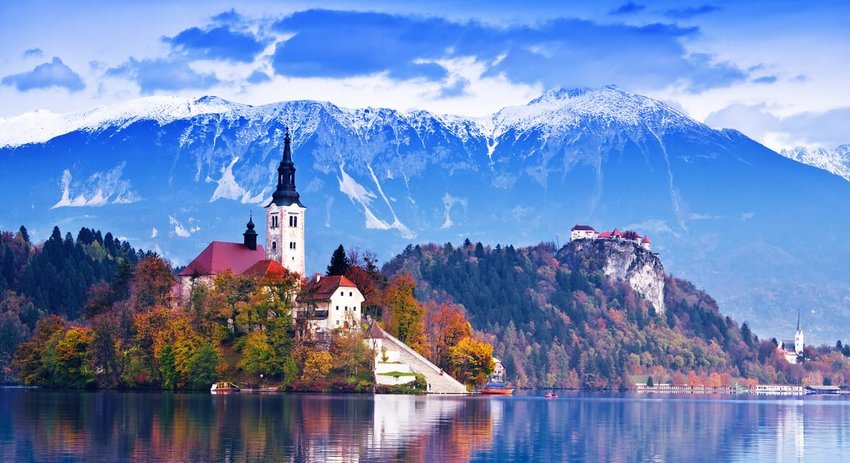 Credit: JackF/iStockPhoto
Few settings can be as romantic as that of Bled. This jewel of Slovenia is well-known for its church, marooned on a tiny island in the middle of Lake Bled. Boat trips are a popular pastime, and the glacial water is said to have health-enhancing properties. Local tradition dictates that couples wishing to marry there climb the 99 steps to the church. The husband must carry his wife, and she must remain silent, or their union will be doomed. They should then ring the church bell three times to ensure their marriage will be a happy one.