Some of the world's most spectacular buildings were erected in the name of religion and the finest of Asia's many beautiful temples certainly fit the bill. Boasting extraordinary architecture and jaw-dropping locations, they're a sight to behold – regardless of your own beliefs. From tropical complexes to thick rainforest-hidden ruins, here are some of the most stunning temples across Asia.
Pura Ulun Danu Beratan - Bali, Indonesia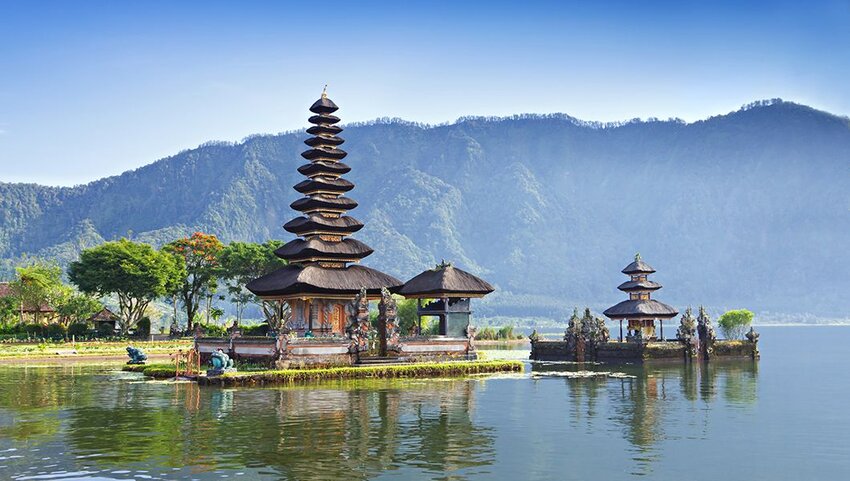 Tanah Lot, the ancient Hindu pilgrimage temple off the coast of Bali, might be the island's most famous temple, but visitors should also plan to venture inland to experience another of the island's most striking temples, Pura Ulun Danu Beratan. It's hard to imagine a more perfect setting: this 17th-century Hindu temple complex perches on Lake Bratan and is located in the heart of the Bedugul Highlands. Dedicated to the Hindu gods Brahma, Vishnu, and Shiva, it's sometimes referred to as the floating temple; when the water level is high, it's not hard to see why.  Pura Ulun Danu Beratan's tallest pagoda stands eleven stories high and the sight of it reflected in the calm, still water of the lake is something very special indeed.
Kinkaku-ji - Kyoto, Japan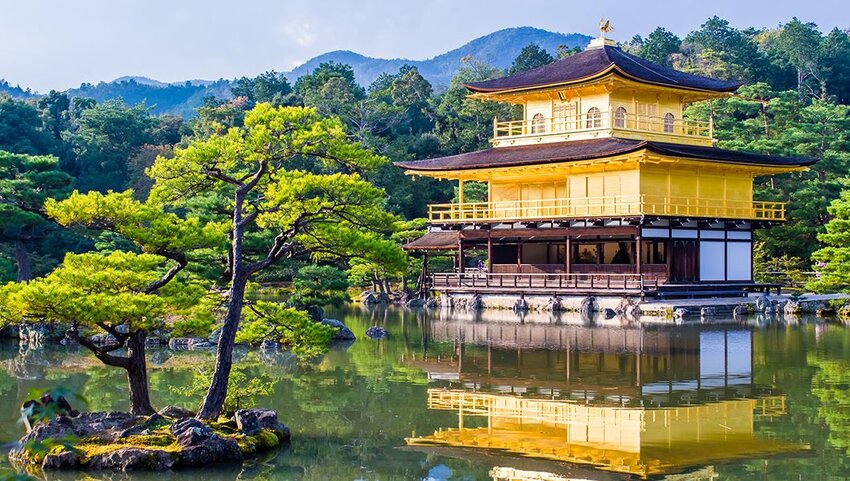 Japan has many remarkable temples, indeed the city of Kyoto is home to over 2,000, but none are so dazzling as Kinkaku-ji. The top two stories of this fabulous temple are covered in gold leaf, giving it the nickname the Golden Pavilion. Originally, this building on the outskirts of historic Kyoto was the extravagant retirement residence of one of Japan's shoguns, Ashikaga Yoshimitsu. When he died in 1408, his son declared that it would become a Zen temple. However, the structure that you see today isn't as old as you might think. Kinkaku-ji was set on fire twice in the 15th century during the Onin War and was the target of an arson attack in 1950. The reconstructed temple is as faithful a copy of the original as was possible, and when you look at it today, you imagine it has been there for centuries.
Angkor Wat - Siem Reap, Cambodia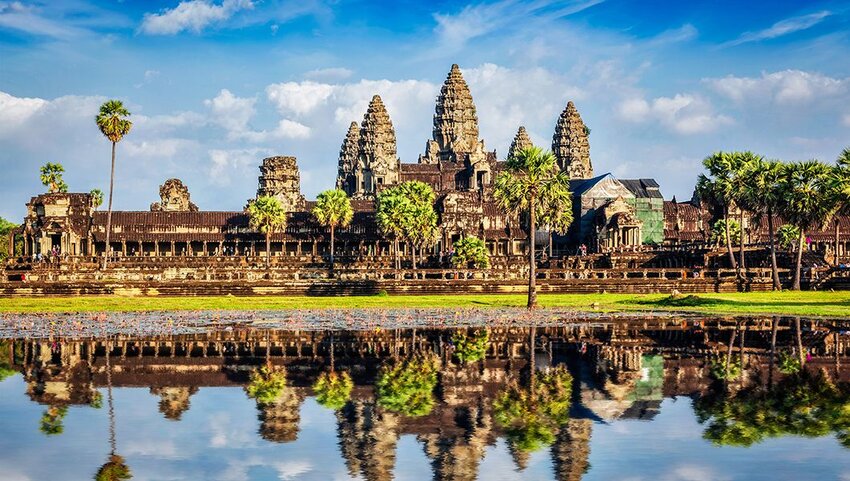 Angkor's one of the world's great archaeological parks. You could spend days at this UNESCO World Heritage Site and not see all of its many temples. Arguably the most stunning is Angkor Wat itself, which according to Guinness World Records, is the largest religious structure ever built. Suryavarman II commissioned this city temple and had it built in the first half of the 12th century. This sprawling temple is impressive from a distance, particularly at sunrise when crowds gather to see its reflection emerge in the pond in the soft light of early dawn. But it's equally magnificent up close. The stone walls boast carvings of more than 3000 apsaras as well as a 2600-foot-long bas-relief that tells of events both real and mythical.
Ranganathaswamy Temple - Tiruchirapalli, India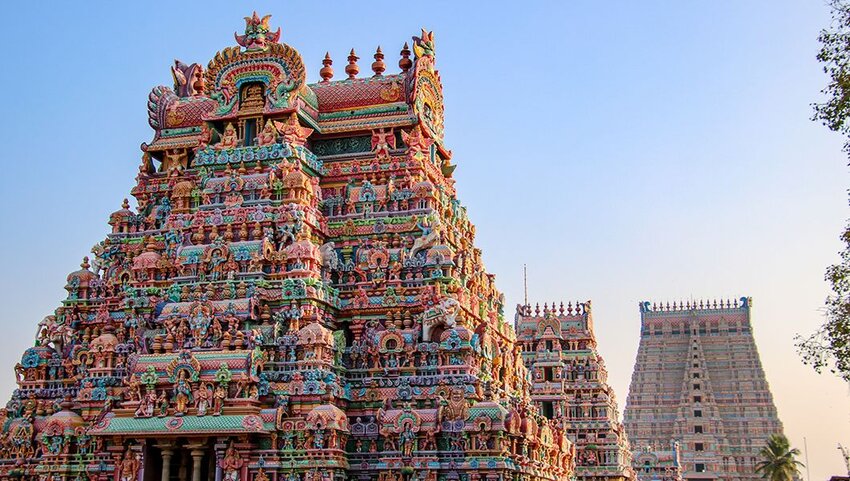 Vaishnavites are Hindus who worship the deity of Vishnu in his ten incarnations, which include Rama, Krishna, and Ranganatha. Situated near the city of Tiruchirapalli in the southern Indian state of Tamil Nadu, Ranganathaswamy Temple is considered the most significant of the 108 Vaishnavite shrines. Spread across a 156-acre site, this vast, UNESCO-listed temple complex features seven concentric prakarams (walled enclosures); the largest of its 21 ornate and colorful gopuras (temple towers) stands 236 feet tall. Other striking features include the Hall of 1000 Pillars (though there are actually only 953) and a gold-plated inner sanctum.
Wat Chaiwatthanaram - Ayutthaya, Thailand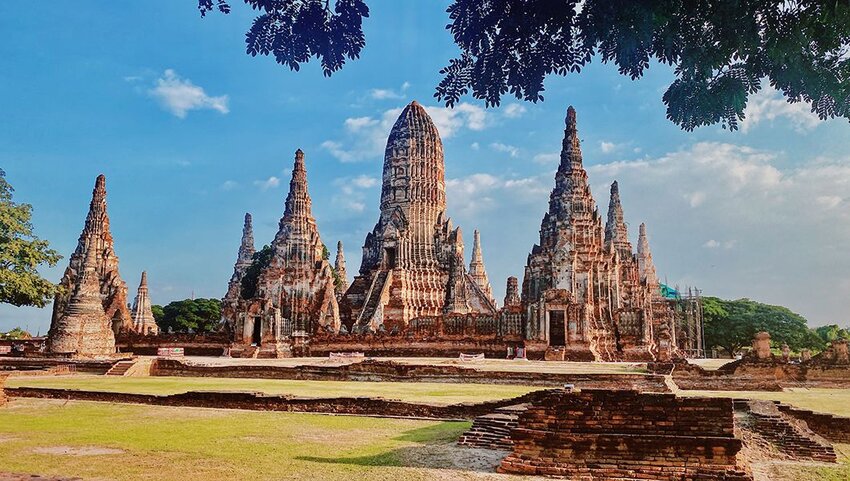 About 50 miles north of Bangkok you'll find the Ayutthaya, once the capital of Siam. There, on the bank of the Chao Phraya River, is one of Thailand's loveliest temples, Wat Chaiwatthanaram. The beige stucco and red brick used in its construction are especially photogenic at sunset. If you can spot a resemblance to Angkor Wat, that's no accident: when King Prasat Thong commissioned it in 1630, he drew his inspiration from the famous Cambodian temple. This nod to Khmer architecture is most evident in Wat    Chaiwatthanaram's prangs (chunky spires), which are thought to represent Mount Meru, the mountain of the gods.
Wat Xieng Thong - Luang Prabang, Laos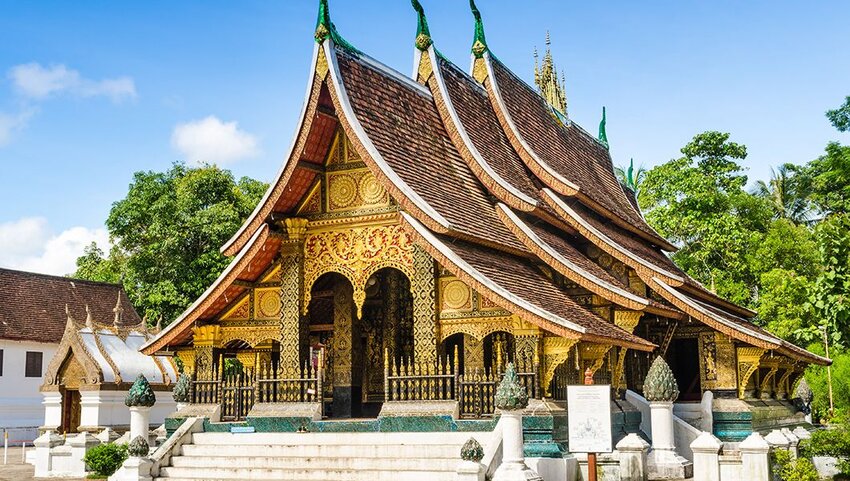 In the past, Wat Xieng Thong would have hosted the coronation of Lao kings. Today, this sumptuous 16th-century building, whose name translates as the Temple of the Golden City, is the jewel in Luang Prabang's many-studded crown. The tiered roof sweeps dramatically downwards, topped by tiny pagodas pointing to the heavens that make up an ornamental dok so fa, a symbol of royal patronage. Inside, equally lavish decoration makes this a must-see for visitors. Motifs stenciled in gold pop against red and black lacquered walls, and dharma wheels embellish the ceilings. In addition, chapel halls known as hŏr house a standing and a reclining Buddha.
Hanging Temple - Datong, China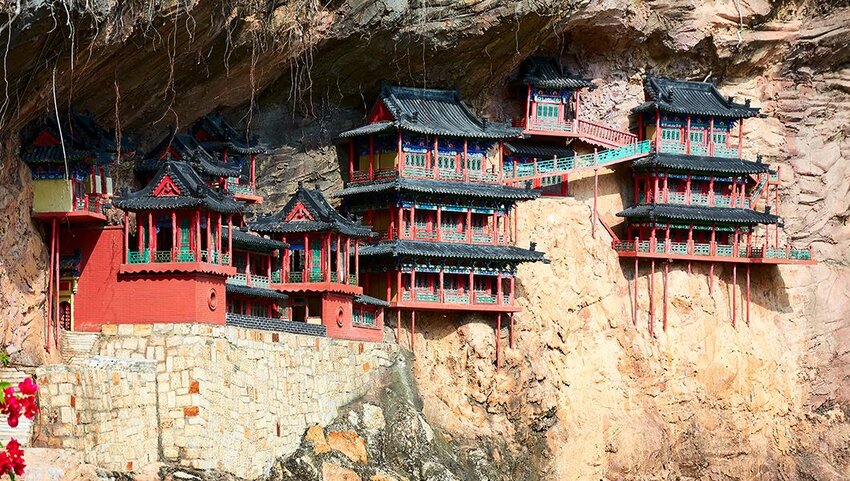 Xuankong Temple, also known as the Hanging Temple, is particularly unusual in that it's not dedicated to a single religion; Confucianism, Taoism, and Buddhism are all practiced here. But as soon as you clap eyes on it, you'll realize it's also an extraordinary feat of engineering. More remarkable still, visitors learn that it was most likely the work of a single 5th-century monk. He drilled holes into the rock for supporting beams and constructed a platform on which to build the temple pavilions. Suspended high above the ground on Hengshan Mountain, it defies gravity. The wooden pillars you see were added later to help preserve the fragile structure.