Some vacations are all about relaxation, parking yourself on the beach or a pool chair and not moving until it's time to go home. But other vacations are about getting out and exploring on your own two feet. There are plenty of benefits to walking as much as you can while you're on vacation. You can save money, help the environment and work off all that food you're sure to be eating. Going by foot also helps you slow down and discover new corners of a city beyond their tourist attractions. Some cities, however, are a little easier to walk than others. Studies conducted by Smart Growth America and Walk Score rank the most walkable cities in the U.S., and we're showing off our favorite picks for where you can stretch your legs and see the sights.
New York City, New York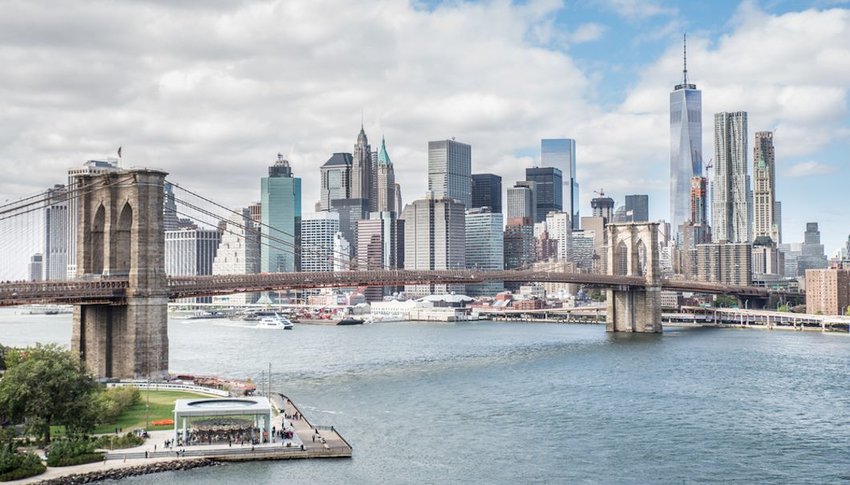 It's no surprise that New York tops all the lists. In fact, you'd be hard-pressed to find a part of the city that isn't easy to navigate on foot. A study performed by the New York Times and Fitbit showed that many New York residents walk between 5 and 10 miles a day. As a tourist, it's easy to match that number as you wander the Big Apple's many attractions. Whether you prefer to stick to a particular borough or spend your time in the green space of Central Park, you'll be tempted to walk your entire visit away.
Where to Walk: Yes, popular Central Park is definitely worth a stroll, but why not add High Line Park to your list as well? This raised urban space is set along a mile-long section of the former New York Central Railroad, and features murals, gardens, and views of the Hudson River and Manhattan skyline.
Seattle, Washington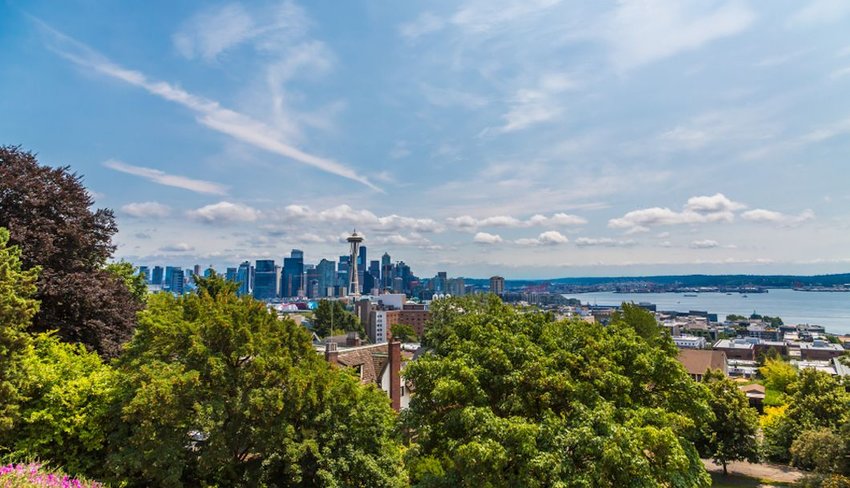 Perched on the Puget Sound, Seattle is definitely one of the more scenic cities to explore on foot. Though at times the city's hills might be challenging, and its weather isn't always compliant, don't rule out exploring on foot. The Seattle Department of Transportation even created a walking map that lets you choose a walking route based on your fitness level, interests and the amount of time you have. Seattle is also one of the most dog-friendly cities in the country, so if you're traveling with your pet, bring Fido along and explore the city together.
Where to Walk: Seattle is full of beautiful spots that are easy to reach by foot, but if you want to check a bunch of major attractions off your list, like the Space Needle and Museum of Pop Culture, head to Queen Anne Hill.
Boston, Massachusetts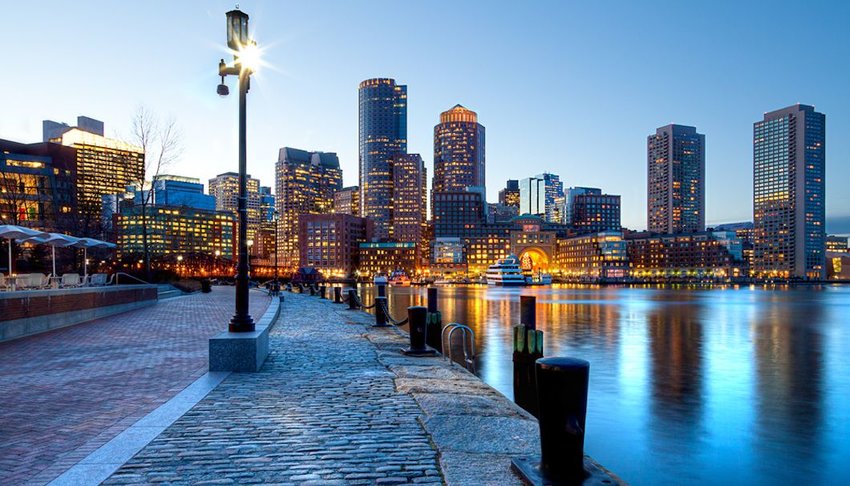 In 2017, Boston announced its plan to become the most walkable city in the U.S. by the year 2030, and so far it appears the strategy is moving along right on schedule. While some neighborhoods (such as the North End) are more walkable than others, you should be able to get around primarily on foot no matter where you stay.
Where to Walk: If you want to get a true feel for the city and immerse yourself in some history, hop aboard the Freedom Trail, the two-and-a-half mile loop that encompasses 16 historical sites.
San Francisco, California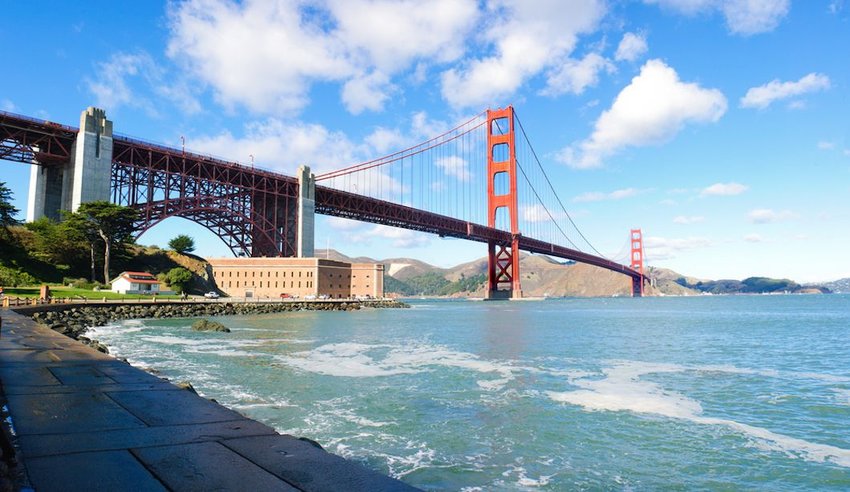 San Francisco's unforgiving hills are an iconic part of its charm, and while you can easily get winded trekking through the city, you'll enjoy quite an array of views and attractions. From waterside promenades to cultural neighborhoods like Chinatown, you'll find some great restaurants, shops, and attractions set reasonably close together.
Where to Walk: For a quieter and less-frequented part of the city, take a stroll through the Presidio and its neighboring areas. This 1,500-acre park offers sweeping views of the harbor and Golden Gate Bridge, trails running through quiet forested areas, and historic buildings.
Washington, D.C.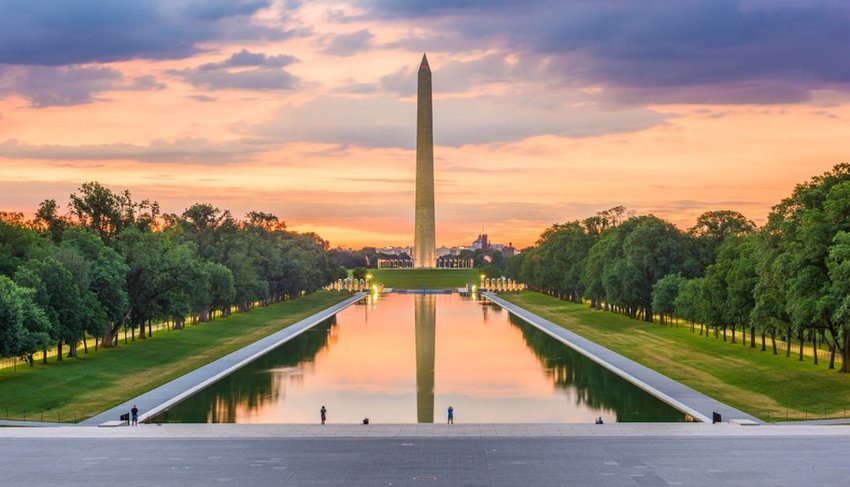 Our nation's capital is commonly known as being one of the most walkable cities in the U.S., and in previous years, it's been ranked as the second most walkable city in the nation. It's easy to take yourself on a self-guided tour around monuments such as the Lincoln Memorial and the Washington Monument, and most of the major museums are nearby as well. Stay in a hotel outside the city and take public transportation in each morning, and you'll be able to walk to your heart's content until the day is over.
Where to Walk: When you tire of the Mall and its historic monuments and museums, find your way to Adams Morgan for a more colorful vibe. This boho neighborhood features myriad restaurants of every cuisine, some great bars, and cultural events worth checking out.  
Chicago, Illinois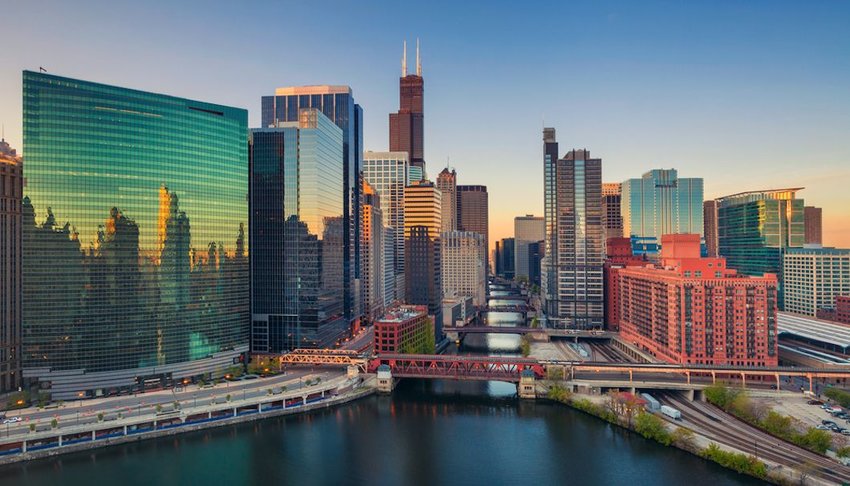 Chicago is home to some sprawling suburbs, but if you concentrate your stay in the downtown area and its surrounding neighborhoods, you'll never need to hail a taxi. Trek between Millennium Park, the Navy Pier, and the deep-dish pizza restaurant of your choice on foot. City officials have been working to make Chicago a more pedestrian-friendly city and now you can enjoy the fruits of their labor.
Where to Walk: Hop on The 606, a 2.7-mile path for bikes and pedestrians that passes through some pretty cool neighborhoods. Stop off at art galleries, shops, and restaurants along the way.
Philadelphia, Pennsylvania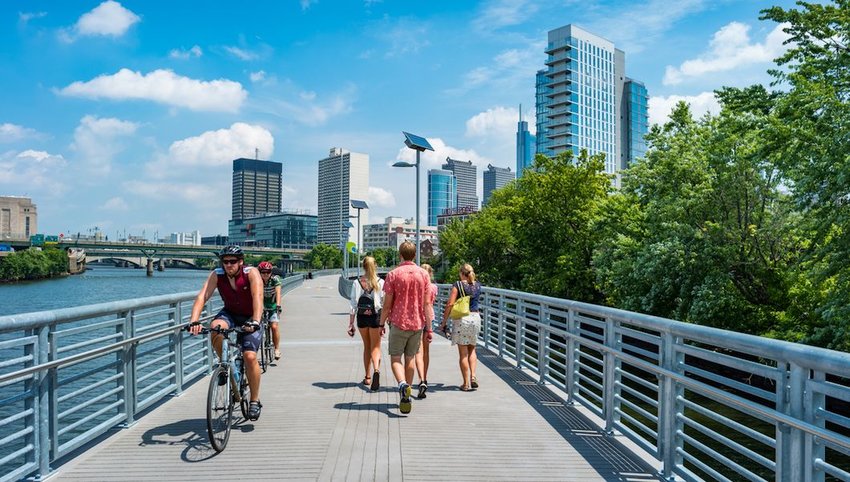 If you're planning a trip to Philadelphia anytime soon, there's no need for a car — this Pennsylvania city is very walkable, with the major tourist attractions easily accessible from wherever you are. Philadelphia was built on a grid pattern, which makes it easy to explore on foot.
Where to Walk: Stroll the Avenue of the Arts, an iconic street that encompasses the artistic, cultural, and social heart of Philadelphia. Mouth-watering eateries line the way, as do some top-notch hotels where you may decide to rest your head.
Denver, Colorado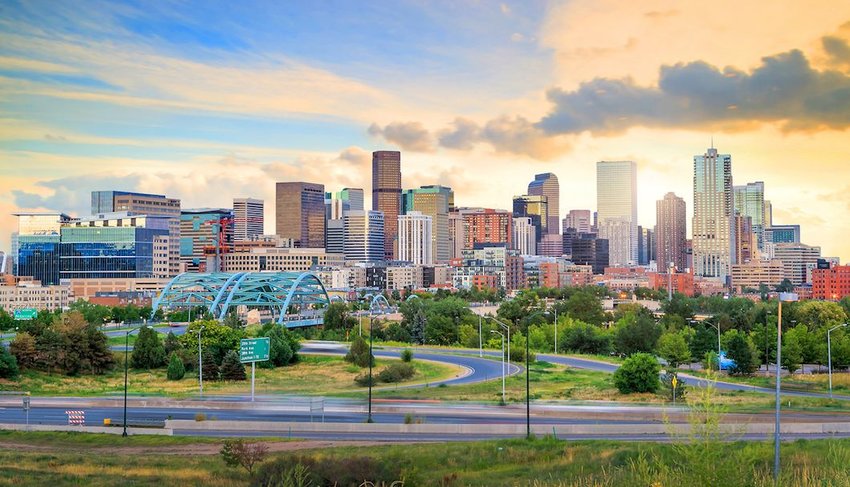 You might need a day to acclimate to the elevation of the Mile-High City, but once you adjust you'll want to spend as much time outdoors as possible. Denver's downtown is incredibly easy to navigate on foot, and you can hop from Union Station to North Capitol Hill in no time. Stroll the stores on 16th Ave. Mall, and if you tire, hop aboard one of the pedestrian street's free buses to bring you back to your hotel.
Where to Walk: Breweries, eclectic shops, street art, and fantastic bars abound in the River North Art District (also known as RiNo). This trendy industrial area is a great place to try Denver's craft brews, sample live music, and enjoy some truly beautiful weather.