In my opinion, a blanket is so much more than a rectangular heap of fabric; it's a means of comfort, a potential survival tool, a personalized piece of decor, and a symbol of home. And, now that you know exactly how I feel about this particular category of home accessories, it's probably no surprise to you that I've owned a ton of blankets. From $5 throws to $300 comforters, my collection is pretty expansive — but absolutely none of them measure up to my ChappyWrap.
I know, I know. Why should you spend good money on this specific throw blanket when you could drop into any department store and find at least 12 options, probably on sale? First, I'll start with the backstory, which is what initially sold me:
The company's owned by a mother-daughter team from Boston. Way back when, in their own household, they had a blanket with lambs on it, which was made via traditional looming techniques. It was soft, weighty, and ridiculously warm, and thus it was every family member's go-to when they were sick, cold, or upset. They treated this blanket like a family heirloom — but when finally it came time to replace it, they couldn't find a single blanket that had the same warmth, weight, size, or durability. Then, in 2006, they started off on their quest to recreate that lamb-patterned blanket. Throw in some New-England-inspired coziness and charm, and the ChappyWrap was born.
Now, that backstory admittedly reeled me in, but history alone isn't enough to sky-rocket a blanket to the top of my favorites. That happened when I unboxed my ChappyWrap and used it for the first time.
There's a certain dense weightiness to this blanket that others simply don't have; after a little research, I learned that it's all because of the traditional manufacturing techniques. They start with a cotton-blend yarn that they then weave with Jacquard looms. (There's also a fill fiber inside those cotton yarns to seriously boost the durability.) Finally, the blanket undergoes a napping process to give it that plush feel. The result? A dense, soft, warm blanket that's designed to last a lifetime, no matter where you take it.
This Blanket Can Go Anywhere With You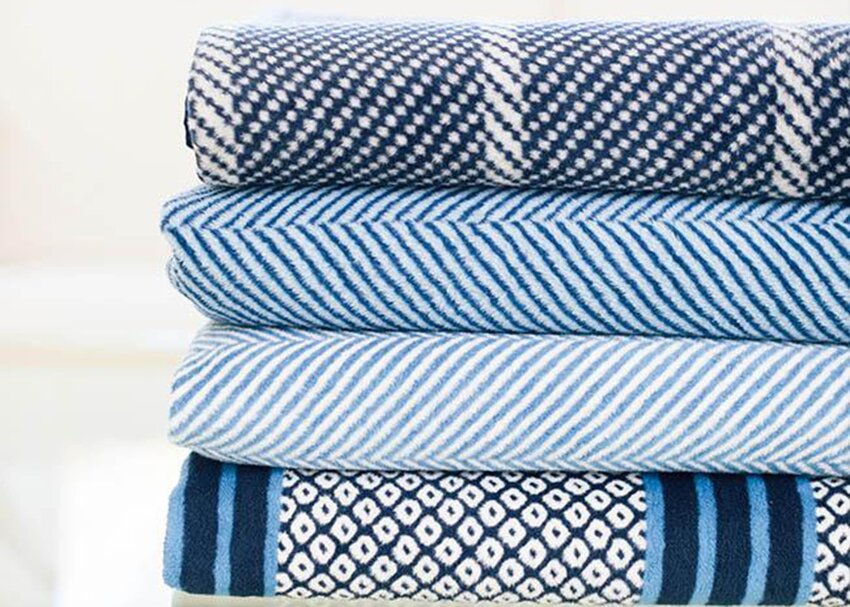 Because it's made from a synthetic-cotton blend and it has the aforementioned fill fiber, it's really easy to care for. Each blanket is machine-washable and dryable, and unlike so many other options on the market, it won't shrink or come out of the washing machine with a different texture. (I've washed a lot of cheaper throws only to end up with some oversized sandpaper.)
I'm not really afraid of messing this blanket up. It's my movie-watching blanket. I sleep with it under my sheets in the winter. My dog sits on top of it every chance he gets. I've taken it out to a fire pit with me. I also wouldn't hesitate to take it on a road trip, or camping, or on a plane. (And speaking of a plane, those overhead AC jets don't stand a chance against this thing.)
You Can Get It in a Huge Range of Patterns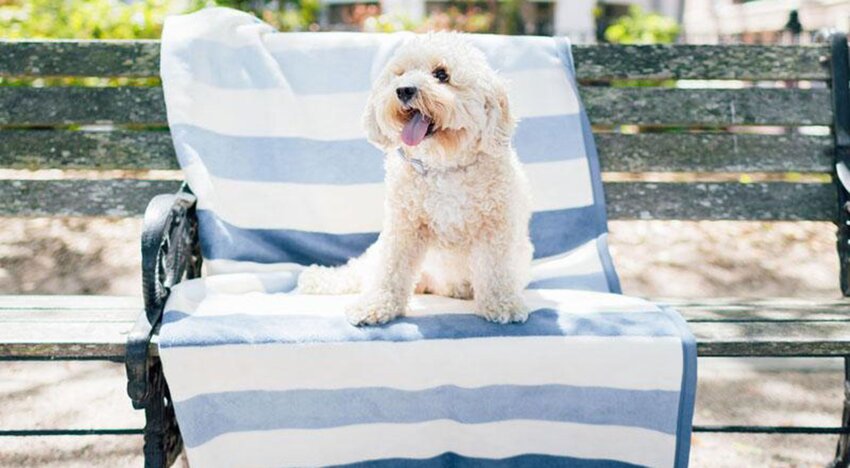 Finally, there's not just one ChappyWrap; there are dozens, and you won't find any boring, solid colors here.
Even though this brand prioritizes comfort and quality over all else, ChappyWrap isn't just about the feel. They make this blanket in dozens of patterns, all of them particularly stylish. Lots are nautical-themed (the name was inspired by Chappaquiddick on Martha's Vinyard, after all), but you can also get a modern herringbone print, Xs and Os, navy gingham, lemons, footballs, and everything else in between. Basically, they're gorgeous to look at and heavenly to lie under, all at the same time.
You can get the ChappyWrap in four sizes: $55 for the mini, $85 for the midi, $135 for the original, and $205 for the royal. A bit of an investment, but worth it for the durability.
So why am I so obsessed with a simple throw blanket? ChappyWrap feels like home, no matter where you are, and that's enough to top my list.
Main photo by ChappyWrap.