If you're from the U.K. then you know Barbour. Founded in 1894 by John Barbour, this premier outerwear and lifestyle brand has been outfitting nature lovers for generations. Renowned for its waterproof waxed cotton jackets and sturdy Wellingtons, Barbour has long been synonymous with outdoor living in the British isles. But after their front-and-center (and historically accurate) cameo in the latest season of The Crown, they're due for an explosion in U.S. popularity.
Whether you simply enjoy lengthy hikes, or your job requires you to be outside all day, there are some Barbour pieces that belong in your closet. Built to last and incredibly stylish, a waxed cotton jacket from this brand will keep you warm and dry regardless of which elements you find yourself up against. So prepare yourself for a British invasion, because Barbour is here to stay.
What You Need and Need to Know About Waxed Cotton Jackets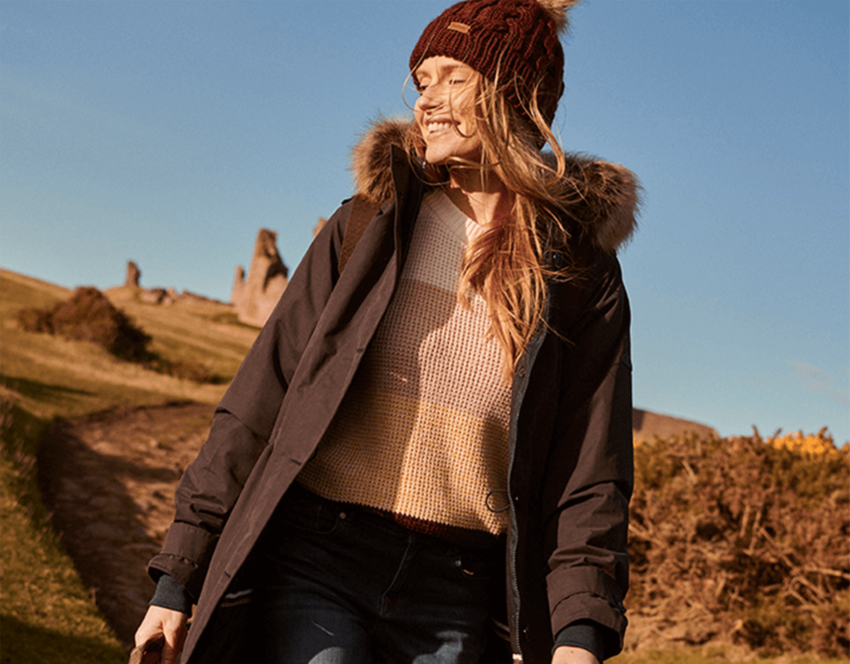 Though Barbour has an impressive array of items to choose from, they're most widely known for their waxed cotton jackets, made from a type of cotton that is water-resistant due to the paraffin-based wax applied to the fabric during production. Designed and manufactured by Barbour, these jackets are waterproof and breathable, making them easy to wear through long stretches of activity. Each style is equipped with different features so there's something for everyone. For example, certain waxed cotton jackets have storm cuffs, whereas others have waterproof pockets, drainage holes, or widened pockets to accommodate anything you carry with you during outdoor excursions. If you don't need extra add ons for work or travel, opt for the traditional waxed cotton jacket in your preferred color for a weather-safe option that'll keep you dry if you get caught in the rain.
Unlike other less-expensive iterations on the market, Barbour jackets are an investment piece. They're crafted to withstand any condition and are meant to be something you wear for years — or even decades — to come. Because of that, they require some maintenance. If you're looking for a durable jacket, the required upkeep is a welcomed activity. If you simply want a weatherproof jacket without the added hassle, the maintenance of a Barbour jacket may be a potential downside.
The company recommends re-waxing your jacket at least once per year to maintain its functionality and appearance. Over time, the jacket becomes faded and worn through continuous wear. The recommended yearly re-waxing ensures that your jacket lasts and is restored to the same condition you purchased it in. Luckily, Barbour has you covered for this, too. First, Barbour offers a repair service to customers to reinforce, re-wax, patch, and alter any jacket purchased from them directly. You'll need to pay for the service and the exact alterations needed, all of which can be easily completed through their website. The cost varies depending on several factors so this option is typically best for those who have extra money to sink into the life of their Barbour.
If you want to re-wax your jacket on a budget, two products are available to buy online. The Barbour thornproof dressing costs $20 to $40 and can be used to restore the weatherproof functionality of your jacket. The formula of the thornproof dressing allows you to restore specific areas that have sustained extensive wear, or you can use it to replenish the life of the entire jacket. Simply apply some thornproof dressing to a corner of a hand towel, and gently wipe it over your Barbour. Another recommended product to help maintain the overall quality of your piece is the lightweight jacket repair wax. Like the thornproof dressing, the repair wax can be used to restore weathered areas or to reproof your entire jacket. Both products are similar and provide the same benefits, so ultimately it boils down to your preference.
Wellies, Accessories, and More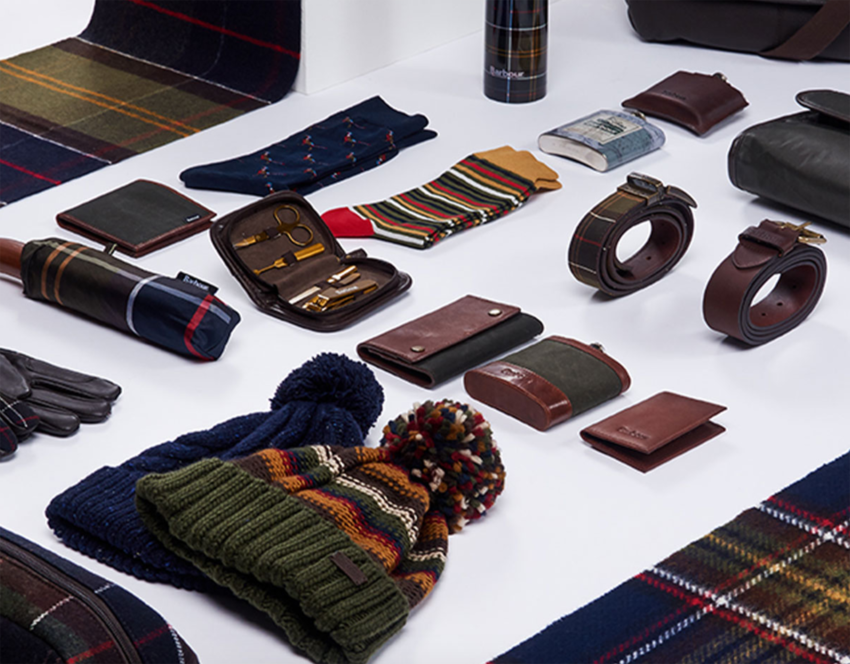 In addition to the waxed cotton jackets, Barbour houses a collection of meticulously designed items you're sure to love. If you want another coat for casual wear, their quilted jackets are comfortable and stylish. Warm sweaters also come in a variety of colors and styles. The company's workwear and outerwear are made with moleskin which is a thick woven cotton fabric that is as soft as it is durable. Tattersall shirts, made from a quality plaid patterned cloth that looks great, are available as well and are another British favorite. Like the waxed cotton jackets, anything you buy from Barbour is an investment in quality and heritage, making them pieces you can love forever.
Another notable addition to the Barbour name is their range of Wellingtons, commonly referred to as Wellies in the U.K. These rainboots are available in different sizes, colors, and lengths to suit any and all preferences. They're durable, waterproof, and easy to clean even if you've gotten yourself stuck in the mud. The tall Wellies are usually the most popular as they cover and protect your calf, but Barbour also sells Wellies designed to look like classic Chelsea boots for something more fashion-forward.
To really embrace the British lifestyle, invest in a few much-needed accessories while you're putting your order together. Choose from different styles of hats, gloves, and scarves to keep yourself warm. Some items are made from cashmere tartan which makes for the perfect loungewear, whereas others are made with lambswool to take outdoors. Finally, Barbour sells waxed cotton hoods you can easily attach to any jacket if you want that addition.
Beloved By the Royal Family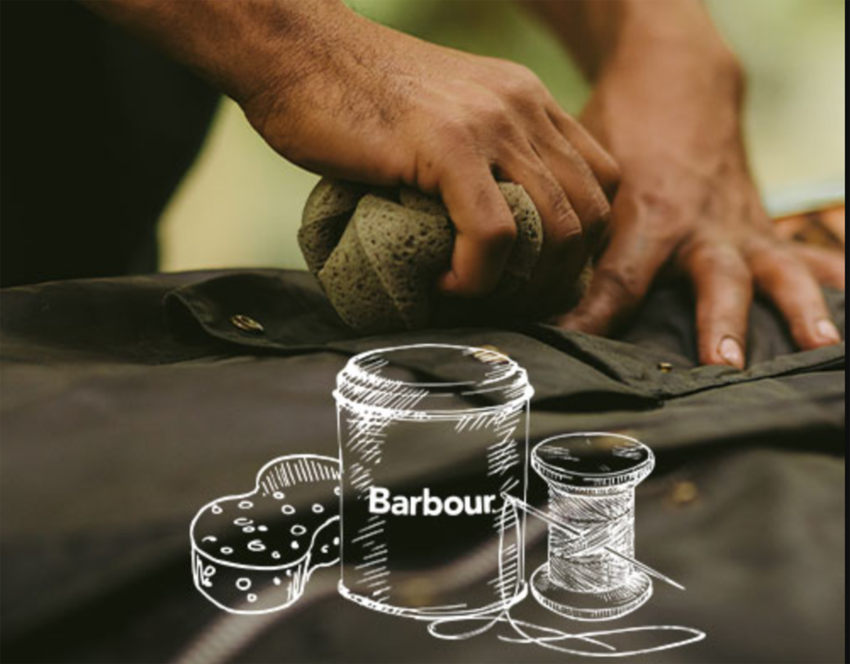 Barbour is a brand beloved by the royal family, and recently took center stage in the new season of The Crown, most notably during the Balmoral Test episode where both Emma Corrin playing Princess Diana and Tobias Menzies playing Prince Philip stride through the Scottish countryside both wearing Barbour coats. While this may be a fictionalized TV show, The Crown has the details of the Balmoral outwear entirely correct. Barbour holds a royal warrant to supply waterproof protective gear and clothing to the Royal Family and has for several decades. Queen Elizabeth, the Duke of Edinburgh, and Prince Charles are all Barbour collectors. When the Royal Family journeys to Balmoral every year for hunting, hiking, and more, they're kept comfortable and warm thanks to Barbour. If it's good enough for royalty, why not give it a try?
Main photo by Barbour.