Much has been written about slow travel as a way of taking the time to experience a destination, rather than to merely rushing from one must-see to another. If we stop just long enough to snap a quick selfie and receive some nugget of instantly forgotten information from a stressed out tour guide, then we're not really experiencing everything a place has to offer.
Journalist Carl Honoré was one of the first to rail against what he dubbed the "cult of speed" in his 2004 book In Praise of Slow. Fifteen years on, the rise of the flight-shaming movement has catapulted the slow travel movement back into the headlines and with it, the merits of train travel.
Slow Down And Save the Planet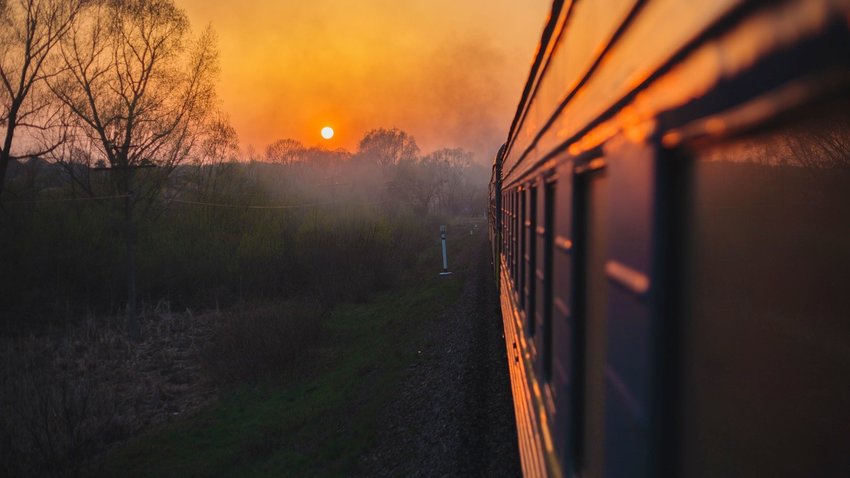 Rail, they said, was far a better way to prove your eco-credentials than jumping on a plane. Take a journey from Paris to Berlin, for example. According to the EcoPassenger website, the trip by train would generate a paltry 55 pounds of CO2 per person, compared to over 300 pounds if you flew the same route. It's also one of the safest forms of travel and, particularly where stations are in the center of the city, one of the most convenient types of public transportation. Rail doesn't always fare well on price, especially since the advent of low-cost airlines, but you can't have it all.
A long time fan of the train, for once it would seem I am ahead of the game. But my passion for rail travel extends far beyond its environmental benefits. My grandparents lived in a house backing onto a railway, and I would awake during childhood sleepovers as the milk train – so called because it was the first of the day – rattled through the station at the end of their garden. By day, my sister and I would race each other up the lawn and wave at passing passengers. Some even waved back.
Ride Around the World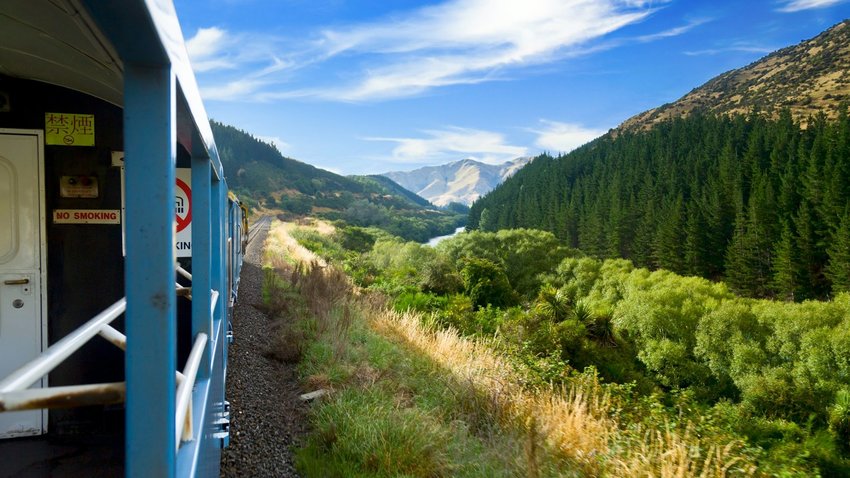 So I suppose it was inevitable that as an adult I'd retain a soft spot for that mode of transport. It remains one of my favourite ways to get around, even if I once had to share a pillow with a family of cockroaches in Malaysia. I've criss-crossed New Zealand braced against the rails of a breezy open-air viewing car and bought hot toasted corn proffered through an open window in Peru en route to Machu Picchu.
I've even let Amtrak whisk me from New York to New Orleans, though whisk is probably not the best choice of verb. US passenger trains have sometimes been criticised for their tardiness, shunted into sidings to allow priority freight services to pass. But late arrivals don't bother me greatly when I'm on vacation. Instead of becoming irritated by delays outside my control, I look on it more as an opportunity to get more bang for my buck – the unexpected value added by those extra hours. It's about embracing the slow travel state of mind.
Appreciate the Sights and Sounds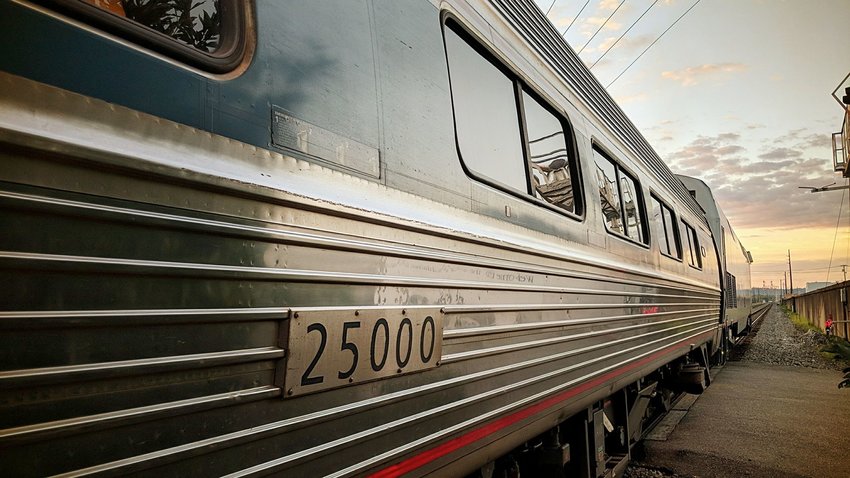 There's something special about train travel, from the romance of a platform goodbye to the rhythmic clackety-clack of the wheels on the track below that sends you off to sleep. There's the promise of what's to come as you let your eye follow the train tracks as far as you can see and the serenity that envelopes you as you wait for an early morning departure on an empty platform. I love the intermittent glow of lights seen from a night train chugging through an unknown station, the sound of the horn that fades on the wind, and the buzz of excitement as an arriving train empties its passengers into underpasses and side streets.
Some might argue that airports offer many of the same experiences, but the rigmarole of airport security, the jostling of boarding groups and the restrictions on luggage have killed the joy for me. What a pleasure it is to stroll through the carriage towards a buffet car for a glass of wine and a hot meal that's served with real cutlery. Travel on Italy's super-stylish FrecciaRossa service, with a top speed of 186mph, and you'll barely have time to finish it. A flight is a means to an end, but a rail journey is a part of your travel experience.
Create Memories On the Way From A to B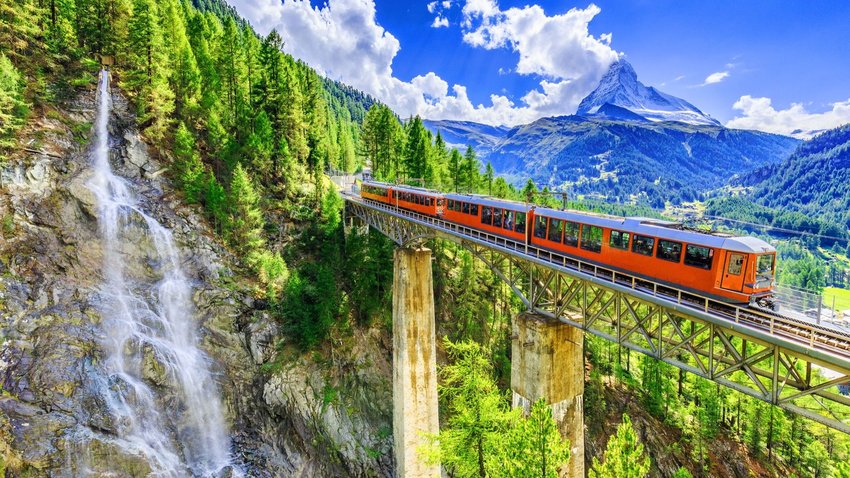 Some of my best travel memories involve trains. In Ecuador, I rode the famous Devil's Nose railway, though wasn't brave (or reckless) enough to ride on the roof as many used to do. One time in Kenya I learned the hard way why the great Bill Bryson described the train from Nairobi to Mombasa as the Lunatic Express. His description of the ride as akin to "being on one of those agitating conveyor belts that mining companies use" was as accurate as any piece of travel writing I've ever read. It wasn't the most comfortable journey, but it certainly entertained friends and family when I got back home.
Scenery is one of the great bonuses of train travel. Forget cloudscapes through tiny scratched windows. The trains that climb to Sri Lankan hill country wind their way through emerald green tea plantations dotted with pickers in brightly coloured saris. I once spent two blissful weeks bouncing from one Swiss train to another, gazing out from picture windows at snow-capped mountains, tumbling waterfalls and Alpine meadows grazed by plump dairy cows. One train even delivered me to a chocolate factory, stopping for some Gruyère cheese along the way – the travel combo to end all travel combos, if you ask me.
It was harder to concentrate from my seat on Japan's famous shinkansen, known as the bullet train, but to travel so fast and so smoothly was a thrill nonetheless. On the platform in Kobe, I chuckled at the grovelling apology over the tannoy that the train was going to be a shameful four minutes late. Four minutes! Further south, on Kyushu island, I swapped grubby shoes for soft slippers in the spotlessly clean carriage. The attendant bowed before rattling off a list of hot and cold beverages which she would bring to my seat.
It's About the Friends You Make Along the Way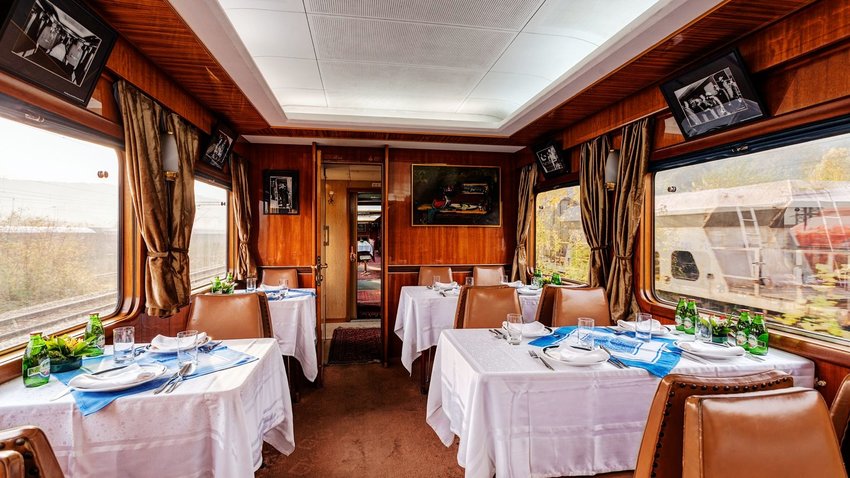 While I would be a fool not to appreciate little touches like that, luxury trains reserved solely for tourists don't appeal. For me, it's all about interacting with people, something that's hard to come by on the poshest hotels on wheels. On the iconic Trans-Mongolian, I crossed Russia in the company of a dashing army officer named Aleksander. He fed me omul (smoked fish), showed me pictures of his family and lifted my suitcase down from the train when I reached my stop. In Ukraine, on learning I was English, the elderly gentleman in the bunk opposite mine listed everything he loved about London, and later, helped translate when I needed to buy an onward ticket.
If you ever needed a reminder of the kindness of strangers, hop on a train, and don't be afraid to take things slow.