Some of the greatest things about traveling the globe include learning about different cultures, hearing local languages and music, enjoying endless opportunities to buy artisan goods, and, best of all, sampling local cuisine. However, most of us lack the time or financial means to hop on an overseas flight whenever we feel like it. Fortunately, many U.S. cities are home to diverse cultural neighborhoods where we can visit and feel like we're in another country for a few hours. Most of us know about famous cultural communities like San Francisco's Chinatown, but here are seven neighborhoods that will allow you to experience international culture without ever leaving the U.S.
Little Ethiopia, Washington, D.C.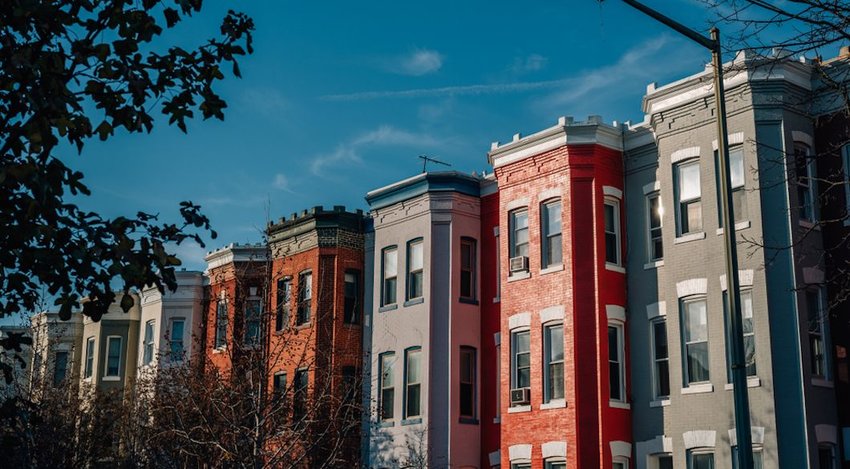 Nearly 200,000 residents of Ethiopian origin live in our nation's capital, the largest population outside of Ethiopia. Many own businesses here — so many that the Ethiopian Yellow Pages numbers 900+ pages. As you walk the streets in Little Ethiopia, you'll hear Ethiopian music blasting out of storefronts and smell tantalizing exotic African spices and Ethiopian coffee.
Popular Ethiopian dishes include doro wot (a spiced chicken and egg stew), tibs (sautéed beef or lamb), kitfo (raw meat similar to steak tartare) and beyainatu (vegetarian platter). Be prepared to get your fingers messy — instead of utensils, most Ethiopian food is eaten on injera, a sourdough flatbread. If you're unsure where to start, consider an Ethiopian Food Tour, which will take you on a 3.5-hour culinary journey of Little Ethiopia's top eateries.
India Square, New Jersey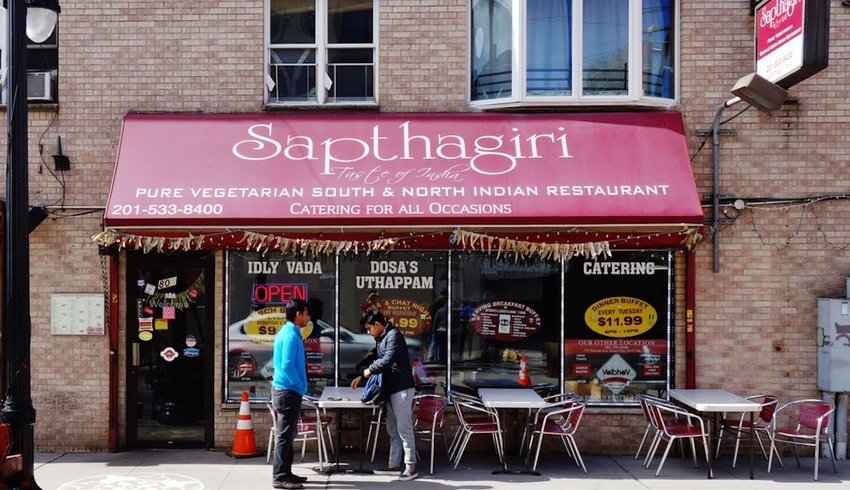 This few-block-stretch of Newark Avenue in Jersey City is home to the highest concentration of Indians in the Western Hemisphere. As you stroll among the Indian-centric grocery, clothing, and jewelry stores, you'll see ads for Bollywood films, Indian flags, and huge colorful murals. Your sense of smell will go into overdrive as you pass dozens of Indian restaurants, cafés, and sweet shops. This area also houses multiple Hindu temples. You can attend New Jersey's largest outdoor Navratri festival, a 10-day Hindu festival celebrated here in autumn. If you happen to visit during June, you can catch the Holi Hai Festival, the spring Hindu festival of colors.
For authentic Indian vegetarian cuisine, a must-stop is Sapthagiri, which serves southern and northern Indian dishes, including 18 different types of dosas (a pancake-like dish). You'll find plenty of places serving traditional Indian dishes such as curries, tandoori, and biryani. For something different, try EggMania, which serves only egg-based dishes such as desi kheemo, authentic shredded boiled eggs cooked with masala and vegetables.
Little Havana, Florida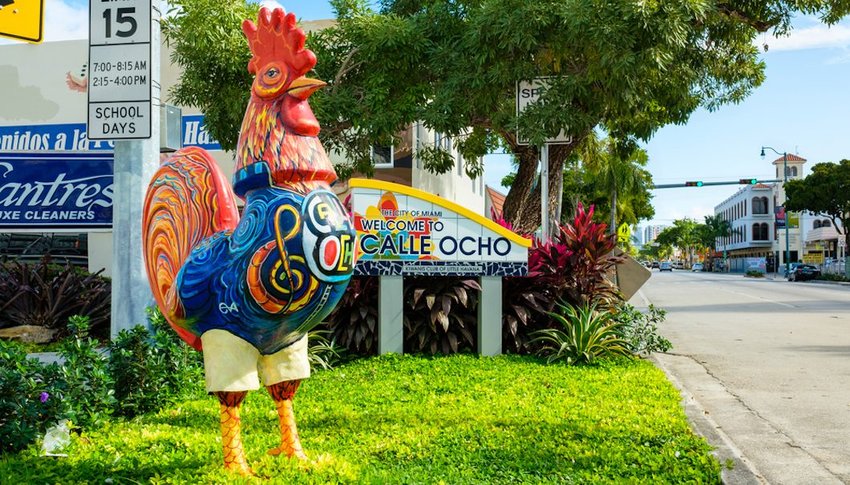 Just west of downtown Miami, you'll find Calle Ocho, also known as Little Havana, a neighborhood bursting with Cuban food, music, art, and shopping. In addition to browsing the cigar shops and Latin record stores, you can catch a film at the historic Tower Theater Miami, which opened in 1926.
After the movie, step across the street to Azucar Ice Cream Company, where you can sample Latin-inspired ice cream made with fresh fruits and premium ingredients. Dance off your ice cream at the historic Ball & Chain, a 1930's jazz club where anyone who was anyone in jazz has played on its stage. In addition to live jazz, you can hear authentic live Cuban salsa and mambo music and enjoy food and cocktails.
German Town, Washington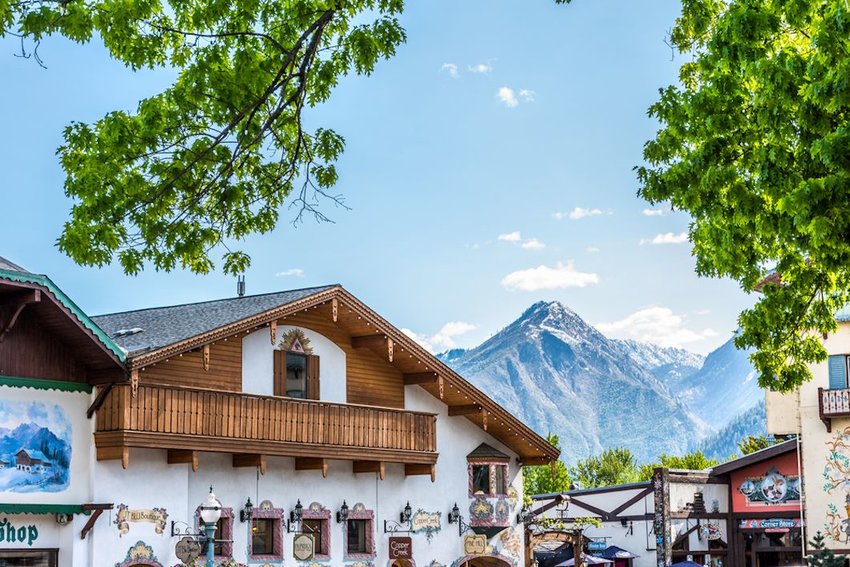 You'll think you were magically transported to a Bavarian mountain town if you visit Leavenworth, Washington's German Town neighborhood. Although the town doesn't have actual roots in Germany, when it experienced an economic downturn in the early 1900s, town leaders devised a plan to revive it. Inspired by the majestic Cascade Mountains backdrop, they converted the architecture, street names, and local décor to mimic a Bavarian mountain village. Leavenworth, about 135 miles east of Seattle, is a popular weekend getaway for Seattleites.
In addition to bratwurst, pretzels, and schnitzel, you can enjoy imported German beer and live German music at authentic restaurants such as Andreas Keller and King Lugwig's. You'll find no shortage of German-themed festivals here too including Maifest, Oktoberfest, Kinderfest, and Christkindlmarkt.
Lindsborg, Kansas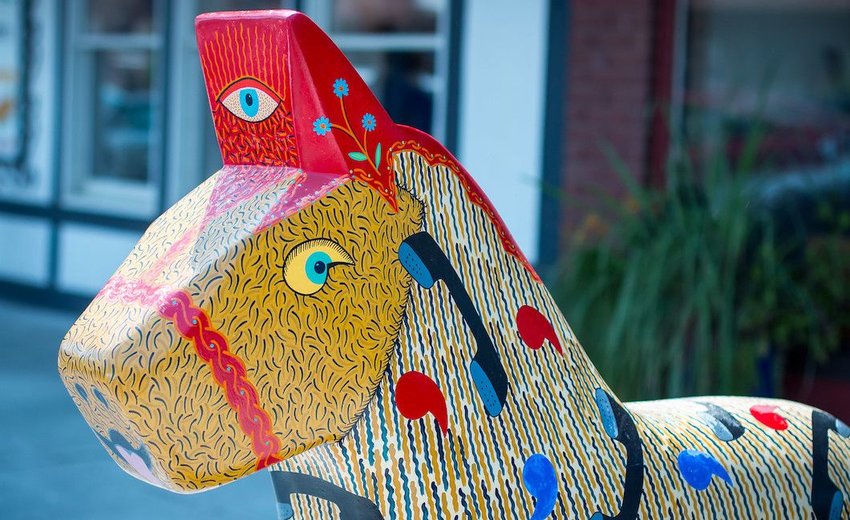 You're not in Kansas anymore when you stumble upon the Swedish immigrant town of Lindsborg, Kansas. In 1869, Swedes from the Värmland province decided to make the farmlands of Kansas their forever home and today, this charming town nods to the quaint Swedish culture with Scandinavian restaurants to help you indulge in hearty, warm meals and Swedish desserts, coffee houses, cozy inns, and shops brimming with trinkets handmade by those honing their arts and crafts skills. Lindsborg even has red dala horse sculptures scattered around the city. A dala horse is a painted and carved wooden statue of a horse that's mostly used as a children's toy in Sweden, but in Kansas they're the perfect photo op.
And make sure you don't miss the festivals. The Midsummer's Festival welcomes the arrival of the summer solstice and features a traditional midsommarstång (midsummer pole) to dance around and the St. Lucia Festival is a unique Swedish Christmas festival, where the eldest daughter in each household serves saffron buns, ginger cookies, and coffee to her family before taking part in a ceremonial procession through town with candles to honor St. Lucia.  
Greektown Historic District, Florida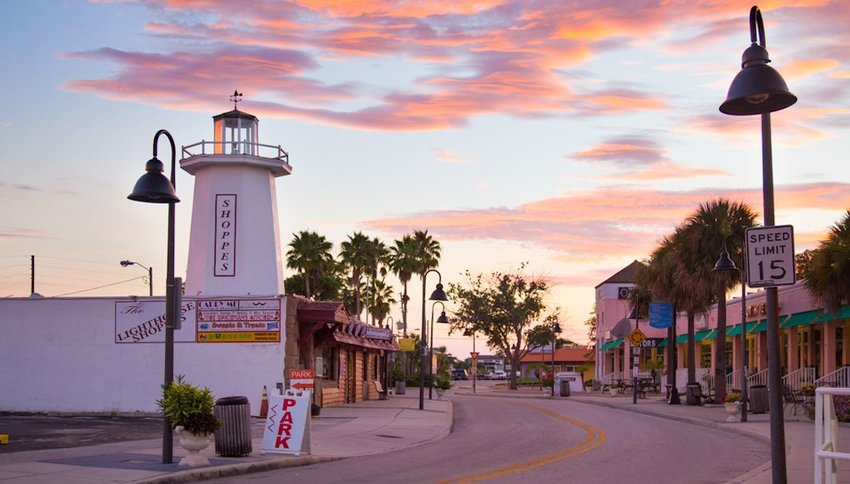 You might be wondering how a small town on Florida's Gulf Coast could find itself an epicenter for Greek culture and cuisine, but there is a reason why. Sea sponges grow prolifically in the warm Gulf waters, and Greek sponge divers began immigrating here beginning in 1905 to harvest the profitable crop. Tarpon Springs, about 45 minutes north of Tampa, soon became known as the "Sponge Capital of the World." Greek shops and restaurants sprung up around the sponge docks to support the workers.
Today, this area houses the largest percentage of Greek Americans in the U.S. and was recently listed on the National Registry of Historic Places. More than 100 restaurants and shops are scattered along the docks today, including some of the originals painted in quintessential Grecian blue and white. In addition to indulging in Greek favorites dishes such as gyros, moussaka, dolmades, pastitsio, saganaki, and grilled octopus, you can tour the Spongeorama Sponge Factory. Festivals and events happen here year-round, including the three-day Opa! Palooza Greek Festival, which features dancing, music, workshops, and cuisine.
Little Lima, New Jersey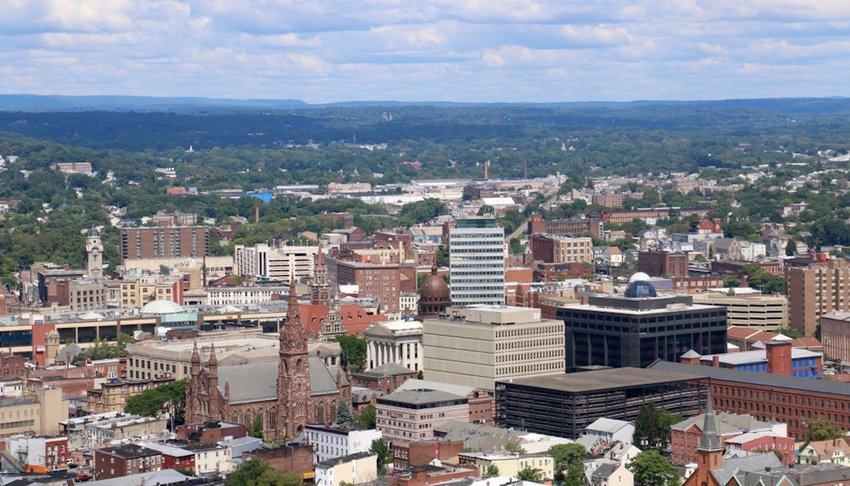 Head about an hour northwest from Jersey City to Paterson to experience culture and cuisine from Peru. About 30,000 people of Peruvian descent call this Paterson neighborhood home, the largest Peruvian population outside of South America. Wander down Market Street past Peruvian-owned bakeries, hair salons, grocery stores, bodegas, and restaurants. Peruvians began immigrating to Paterson beginning in the 1950s to work factory and textile jobs. When factory jobs began to dwindle, immigrants turned into entrepreneurs.
Peruvian cuisine has deep-rooted traditions reaching back to the Incas, with savory indigenous ingredients and culinary influences from cultures as disparate as Africa, Japan, China, and Europe. Taste staples such as ceviche (raw marinated fish), lomo saltado (stir-fried beef), aji de gallina (creamy, curry-style chicken) and arroz de chaufa (fried rice). Sample these fragrant, spicy dishes at restaurants such as La Tia Delia, Kikiriki, and Lena Y Carbon with three locations. If you visit during the summer, immerse yourself in Peruvian music, food, and culture at one of many events sponsored by the nonprofit Peruvian Parade, Inc. Their signature event that debuted in 1986, the Passaic County Peruvian Day Parade, also happens to be New Jersey's largest parade.