There are thousands of state parks across America that preserve and showcase our country's natural beauty. These areas offer recreational opportunities that are perfect for individuals and families alike, and are also known for their diverse wildlife around every corner.
Whether you're into waterfalls, mountain peaks, or sandy dunes, there's a state park out there for everyone including a few hidden gems among the bunch. Best of all, these parks are so widespread that no matter where you live, there's likely one close to home. We've highlighted just a few of our favorite underrated U.S. state parks.
Fillmore Glen State Park — New York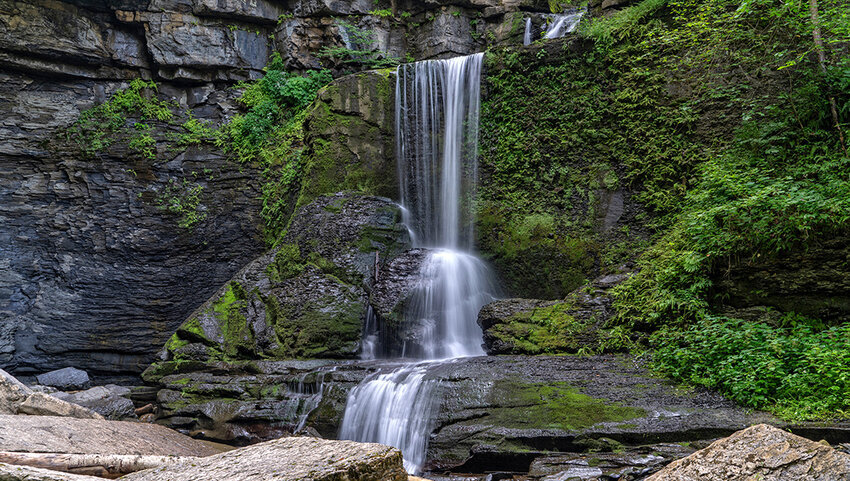 Located in the Finger Lakes region of upstate New York, Fillmore Glen State Park is named after President Millard Fillmore, who was born a mere five miles away. But the park offers so much more than this historical connection, as it's known for its plentiful waterfalls, narrow gorge, and changing foliage in the autumn months.
There are three trails to explore on park grounds: the north rim, the south rim, and the stunning gorge trail. On the gorge trail you'll encounter gushing waterfalls such as the popular Cowsheds Falls — this three-tiered water feature flows over naturally-carved limestone and shale rock that offer a fascinating glimpse at the park's unique geology. If you hope to see the park's cascades flowing at their mightiest levels, the best time to visit is after heavy rainfall during spring and summer.
Hanging Rock State Park — North Carolina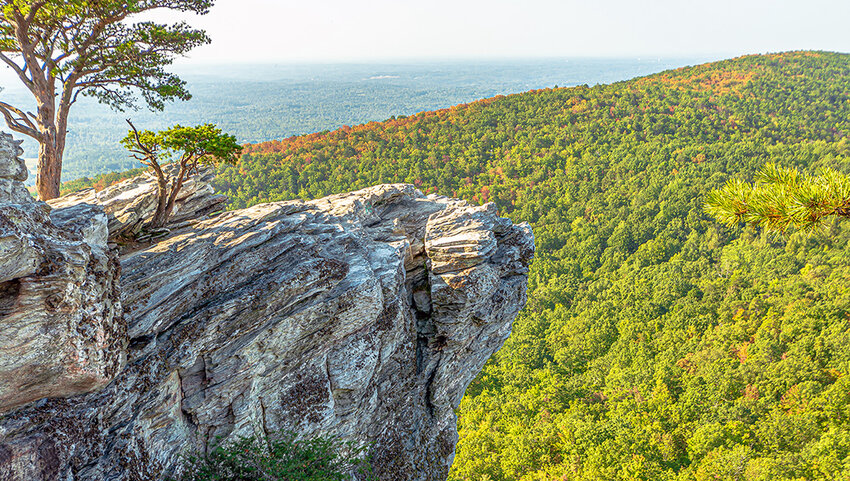 It's no surprise that the highlight of Hanging Rock State Park is a picturesque cliff at the end of the Hanging Rock Trail. This 2.6-mile-long trail is short but steep, and provides incredible views for those adventurous enough to step out onto the "hanging" rock itself. But the trails themselves offer so much more than Instagram-worthy photo ops, and are ideal for activities such as mountain biking and horseback riding.
The park is acclaimed not just for its mountainous peaks, but its gushing waterfalls. The Lower Cascades Trail descends down 170 stairs to a valley below where you can bask in the mist emanating from a 35-foot-tall waterfall. Here you can sit on the rock and soak in nature, or dive into the pool and take a relaxing dip after a long and strenuous hike.
Oakwood Lakes State Park — South Dakota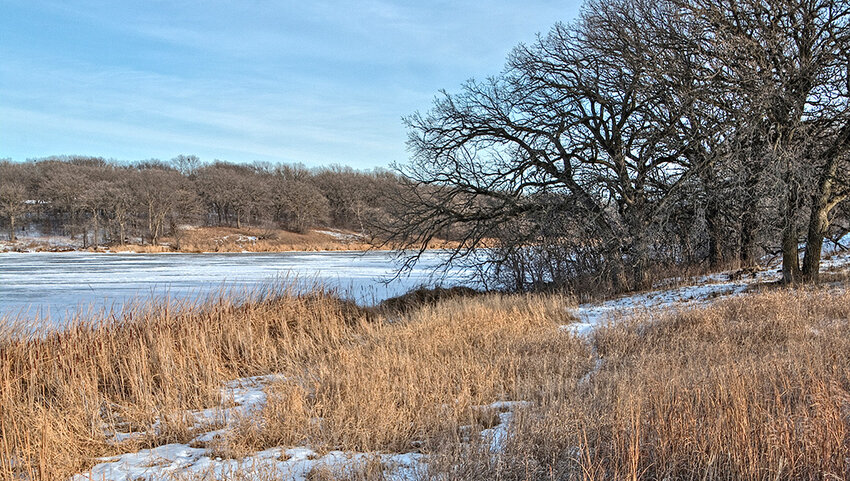 Oakwood Lakes State Park sits amid the glacial lakes of eastern South Dakota, and is well worth the trip year-round. With its eight connected bodies of water, Oakwood is known for its swimming and boating during the warmer months, while ice fishing and cross-country skiing are more popular after temperatures drop. No matter the time of year, the park also provides fantastic bird-watching opportunities, with species such as white pelicans, red-tailed hawks, and bald eagles calling the region home.
One of the neatest sites on park grounds is a historic cabin dating to 1869 that was built by settler Samuel Mortimer. Mortimer moved to the region to escape the hustle and bustle of New York, and his cabin still stands today as a reminder of that simpler time. There's also plenty of activities such as a horse camp offering horseback rides, plus several basketball and disc golf courses for those seeking some added athleticism.
Chicot State Park — Louisiana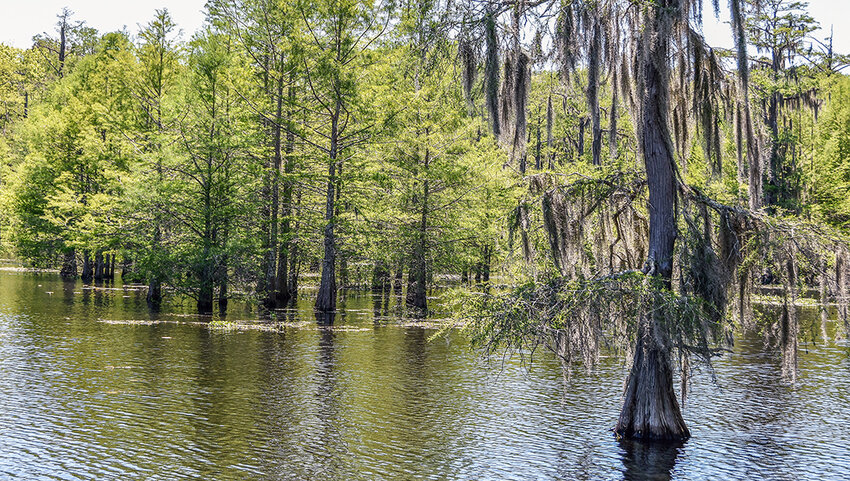 Louisiana is known for its watery terrain, which can be experienced firsthand at Chicot State Park. Situated around the 2,000-acre Lake Chicot, this park showcases both the state's vast wetlands and rolling hills. One notable highlight is an eight-mile-long water trail where you can grab a kayak and get up close and personal to the alligators and turtles that call the park home.
If you're an avid fisherman, the park's 400-foot-long pier provides plenty of space to cast a line and catch some largemouth bass or bluegill. But no trip to Chicot State Park is complete without visiting the Louisiana State Arboretum. This portion of the park is highlighted by a 300-acre beech-magnolia forest, and contains many indigenous plant species that are native to the bayou.
Homolovi State Park — Arizona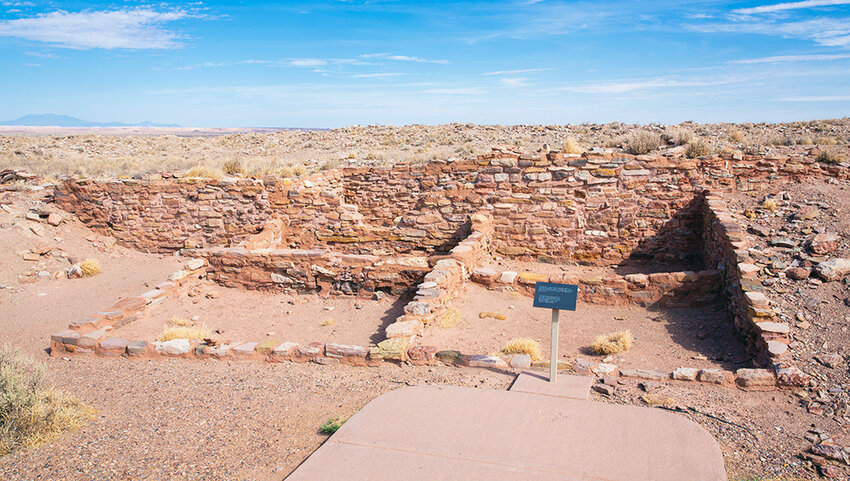 With its bright red rocks covering a seemingly endless expanse, Arizona's Homolovi State Park is as picturesque as they come. The park is highlighted by stone ruins from both an 1876 settlement known as Sunset, as well as the indigenous Hopi, for whom the land is sacred. Given its cultural significance, it's paramount that you treat the many relics and artifacts throughout the park with respect during your visit.
One particularly impressive archaeological site is Homolo'vi II, which features ancient petroglyphs as well as remnants of some 1200 rooms that once housed 750 to 1000 Hopi around the 14th century. Homolo'vi II is one of around 300 archaeological sites that can be explored across the park's five hiking trails. The park is also a popular spot for viewing wildlife, with redtail hawks, coyotes, jackrabbits, and other native animals.
Cape Lookout State Park — Oregon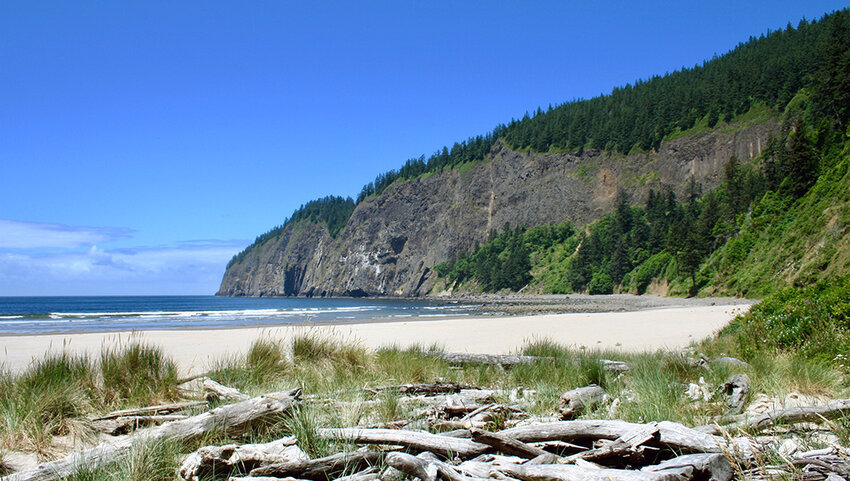 Cape Lookout State Park is located in northwest Oregon between the Pacific Ocean and Netarts Bay, meaning there's crystalline water no matter where you look. Cape Lookout Beach is a particularly popular spot, where you can see as far as 40 miles into the horizon on a clear day. Keep your eyes peeled for whales as well, as some 18,000 whales migrate through the region between March and June, providing for unparalleled whale watching opportunities.
The Cape Lookout Trail is among the more desirable routes in the park, though it can get slippery and muddy at times. This 4.7-mile-long hike along a peninsula spans cliff-lined ridges that ascend high above the waters of the Pacific. The sweeping views of the ocean are unlike anywhere else in Oregon, perhaps the entire country. So pack a bathing suit and some heavy hiking boots, because you'll need them both here at Cape Lookout State Park.
Wood-Tikchik State Park — Alaska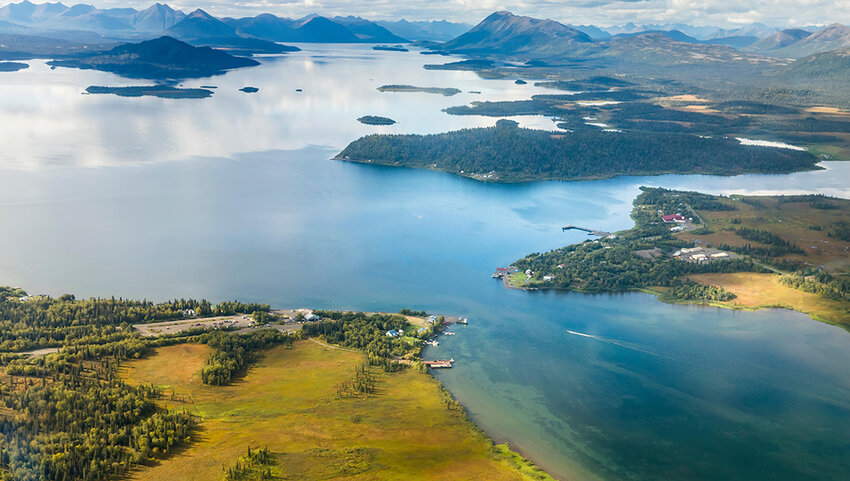 Alaska's Wood-Tikchik State Park spans 1.6 million acres, thus making it the largest state park in the nation and roughly equal in size to the state of Delaware. Despite it's vast size, this park isn't easy to reach, as you'll need to rely on an aircraft or boat from the closest town of Dillingham. Despite the extra effort it requires to reach Wood-Tikchik State Park, the towering crags, sparkling lakes, and plentiful wildlife make it well worth the trip.
The park was created in 1978 to protect the creatures that call it home. Some of these residents include brown and black bears, giant moose, wolves, waterfowl, and every variety of Pacific salmon. Given this intended purpose, the majority of the land remains undeveloped wilderness, so be sure to come prepared for a rugged excursion.
Ahupua'a 'O Kahana State Park — Hawaii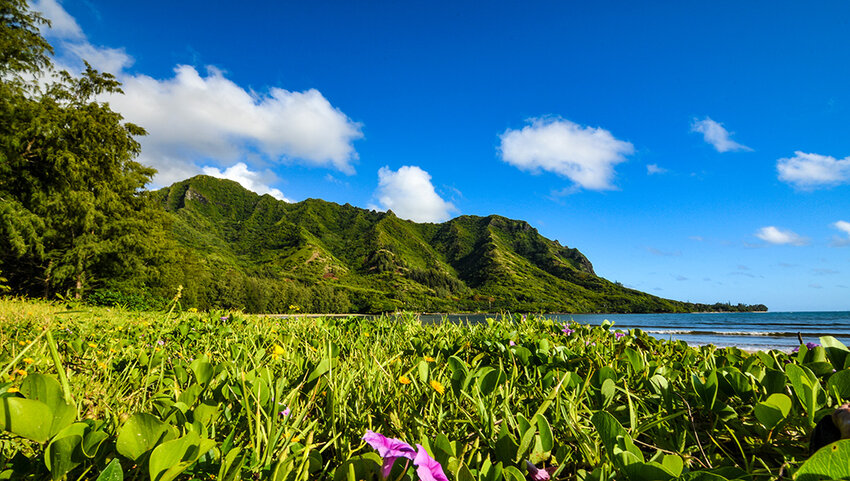 Ahupua'a 'O Kahana State Park is located on the Hawaiian island of Oahu and serves as an important cultural site, as the 5,300 acres of parkland are intended to help preserve and teach visitors about indigenous Hawaiian history and culture. Various archaeological digs have uncovered many relics of deep significance, including religious temples known as heiau, fishing shrines called ko'a, and even early irrigation channels used centuries ago.
In addition to its historic value, Ahupua'a 'O Kahana State Park is known for its many hiking trails that are lined with beautiful native flora. Some of the plants you can expect to see include hibiscus, mountain apple, and strawberry guava. These trails are known for getting somewhat perilous during the wet season — which contributes heartily to the lush vegetation — so take caution and be aware of slippery park terrain.