When it comes to culture and history-rich destinations, big-name cities like Paris and Rome often take the crown. And while these lively metropolises can be easier to access, it's the small towns — sometimes isolated by geography — that discerning wanderers will appreciate most. With compact and walkable town centers, main squares adorned with historic structures that now house fine-dining restaurants and chic boutiques, the small towns of America teem with culture and heritage, and the charming design styles will have any architecture lover spellbound.
Camden, Maine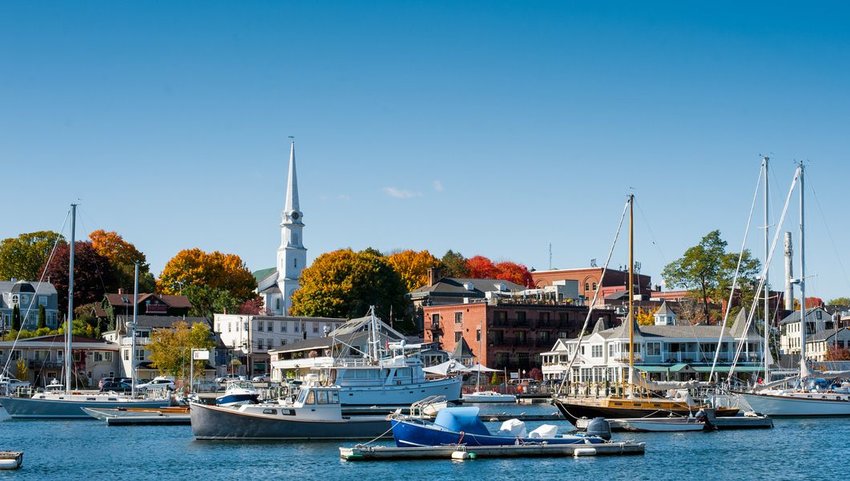 One of Maine's prettiest coastal towns, Camden enjoys a picturesque location at the foot of Camden Hills along serene Penobscot Bay. This mid-coastal destination celebrates a lengthy shipbuilding history, its legacy evident in the fleets of windjammers docked at the quaint harbor. Wander the charming neighborhoods of Camden by foot, perusing the contemporary art galleries and locally-owned boutiques that line Main Street, and land among the enchanting blend of Federal, Greek Revival, and Victorian-style homes-now-turned-B&Bs in the town's secluded residential areas. Stay at the Queen Anne–style Hawthorn Inn, one of 66 homes listed on the National Register of Historical Places, and discover the sheer concentration of preserved 19th-century homes in this High Street Historic District. Visit the Colonial Revival–style Camden Public Library and the amphitheater just behind it for views of Camden Harbor Park that extend to the waterfront.
St. Francisville, Louisiana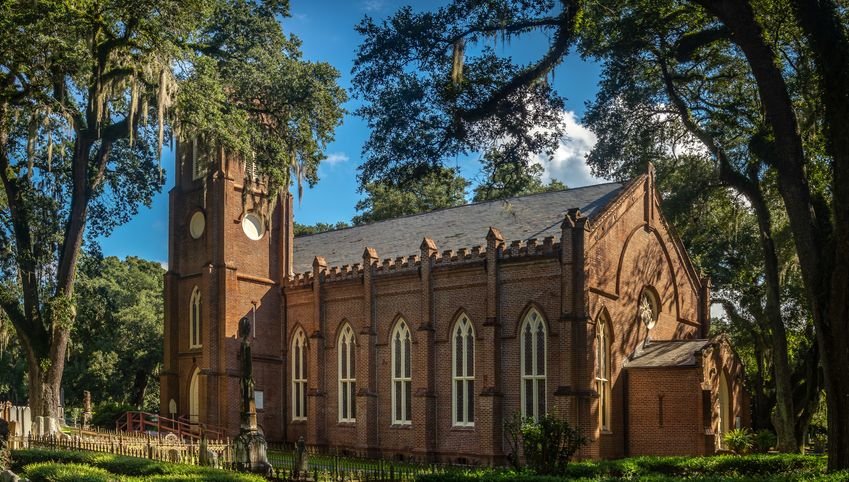 A popular overnight getaway and day-trip destination from New Orleans, Louisiana's St. Francisville has long enticed visitors with its timeless charm, rich history, and culture. Wander the St. Francisville Historic District and identify the architectural styles that have deeply influenced this destination since its existence, observing the Georgian Revival Courthouse from 1905 and the Romanesque Revival–style Bank of Commerce & Trust built in 1909. Or indulge in the town's colorful past at West Feliciana Historical Museum, which takes residence in an 1890 restored hardware store. Its neighborhoods fringed by dripping Spanish moss, St. Francisville evokes a kind of everlasting tranquility.
Hanalei, Hawaii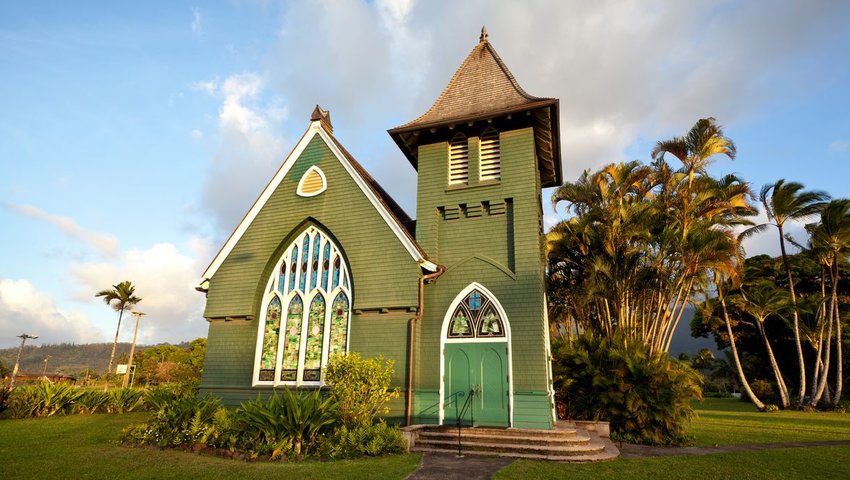 Laidback Hanalei lies on the north shore of Kauai, the Hawaiian chain's oldest island. Backed by majestic emerald peaks and tumbling waterfalls, and overlooking the shimmering waters of picture-perfect Hanalei Bay, this tiny town attracts sun seekers and passionate surfers. Hanalei's architectural style illustrates the history of the many who've settled here over time, including indigenous Hawaiians, Russian and European traders, New England whalers, and missionaries. Constructed in the 1800s, the green shingles, charming bell tower, and exquisite stained-glass windows of the American Gothic–style Waiʻoli Huiʻia Church make it Hanalei's distinguishing landmark. Swap your mainland lifestyle for some island living, and hike the rugged Nā Pali coast, spending afternoons sampling quintessential island foods of freshly prepared poke, colorful shaved ice, and enticing acai bowls from casual food trucks.
Woodstock, Vermont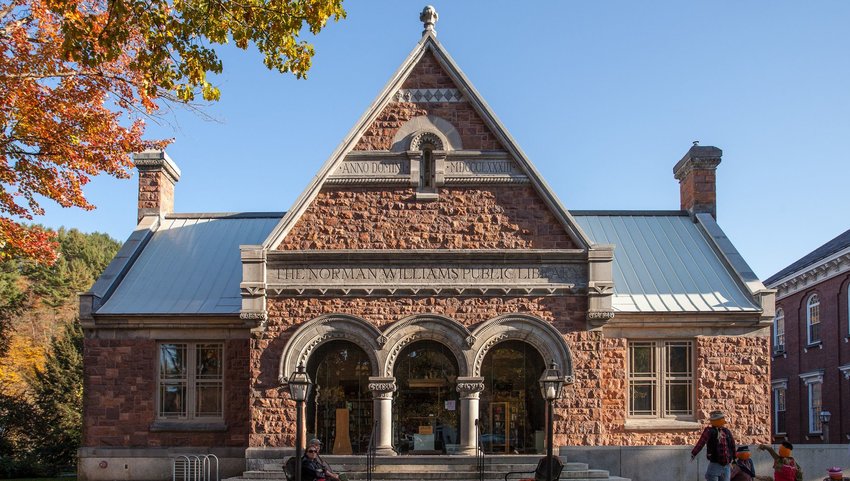 A tranquil locale on the banks of the Ottauquechee River, Woodstock is tucked in the Green Mountains of Vermont's Windsor County. Brimming with New England heritage, the town's central square, the Green, is enveloped by Late Georgian, Federalist, and Greek Revival homes and public buildings that date back to the early 19th century. Visit the Norman Williams Public Library, constructed of pink sandstone, or meander the peaceful backroads of Woodstock to Marsh-Billings-Rockefeller National Historical Park, Vermont's sole national park, established in 1992. Take to its wooded trails for a rural experience, and discover the Marsh-Billings-Rockefeller Mansion that was built in the 1800s. A brick home originally constructed in the Federal style, this mansion underwent dramatic renovations under the hands of new owners and now remains in its Queen Anne style.
Taos, New Mexico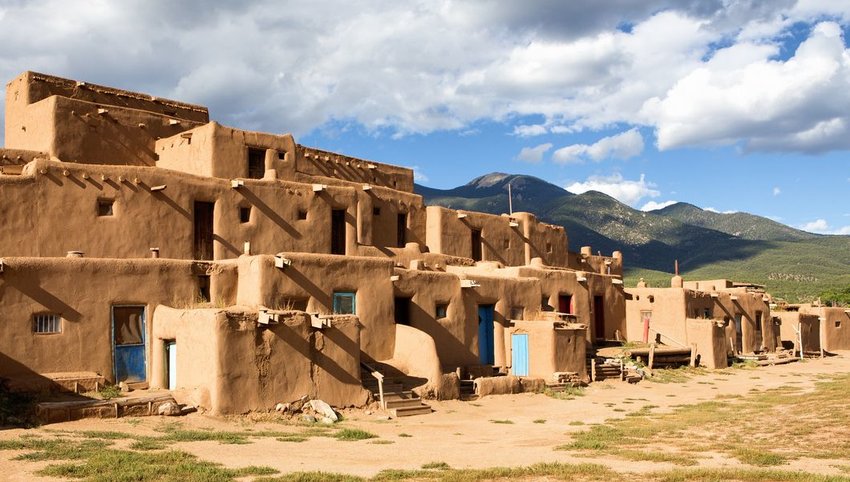 Recognized as the soulful heart of the Southwest, northern New Mexico's town of Taos is a culturally and historically packed destination. Its mud-brick buildings and old time mercantile storefronts are backed by dramatic snow-capped peaks of the Sangre de Cristo range for an enchanting and almost otherworldly landscape. Visit the town's San Francisco de Asis Church, which celebrates over 200 years of history: Its adobe facades and intricate curves and angles have been documented by artists like Georgia O'Keeffe and Ansel Adams. Budget enough time to witness Taos Pueblo's complex of multistoried adobe buildings, which have been continuously inhabited by Native Americans for centuries. It's a must-visit destination three miles northeast of downtown Taos for historians fascinated by Pueblo Indian history and culture.
Telluride, Colorado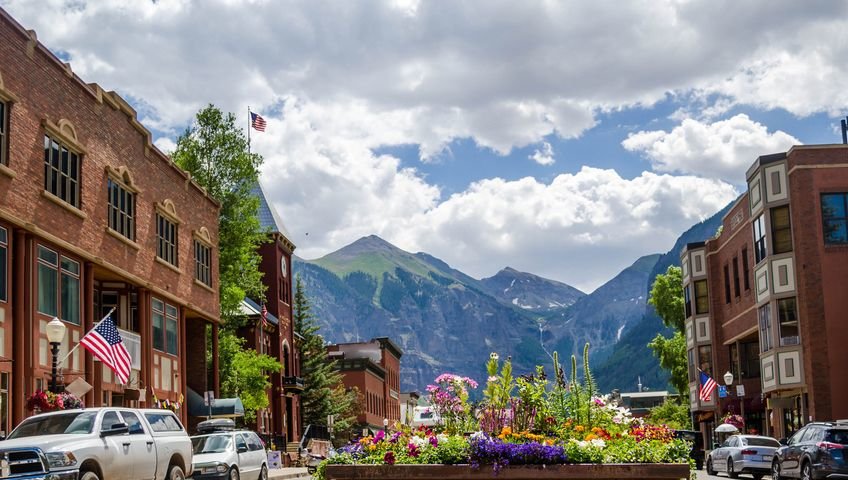 Isolated in the snow-dusted peaks of the San Juan Mountains and set snugly in a forested box canyon, the old mining town of Telluride enjoys a secluded locale. Its elegant Victorian-style buildings, which now house kitschy boutiques and refined restaurants, plus the town's role in the brief mining boom in the late 1800s and early 1900s, led Telluride to be designated as a National Historic Landmark District in 1963. Telluride's promising prospect of precious metals resulted in a booming town by the 1890s, but collapsed as silver prices crashed and World War I followed. It wasn't until the opening of the Telluride Ski Resort in 1972 that this town transformed into a winter destination. But with bountiful hiking and biking trails and summer festivals celebrating music and film, this Wild West town attracts visitors year-round.