For years, I've maintained a love-hate relationship with reusable water bottles. I appreciate my water bottles because they're practical, sustainable, and generally good for my health. My issue with them — and I've tested several over the years — is they're extremely cumbersome, especially when it comes to travel. They're also short-lived; I've broken glass water bottles, dented aluminum ones, and lost more than I can count.
All this time that I've been using, losing, and breaking water bottles, I've wondered if I should invest in a hydration pack, which allows you to carry a large bladder of water on your back. Since the bladder of water is connected to a drinking tube, hydration packs make it easy to consume water on-the-go.
My desire for a hydration pack deepened when I spent a weekend camping on a remote island with friends. Every day, when we had to make the long, dusty walk to the water pump, my friends skipped along with their hydration packs secured to their backs. I, on the other hand, had to juggle multiple water bottles in order to supply myself with enough drinking water for the day.  Feeling exhausted and envious of my friends' freedom, I decided then and there that I was done with water bottles — it was time to get a hydration pack.
NATHAN's Hydration Vest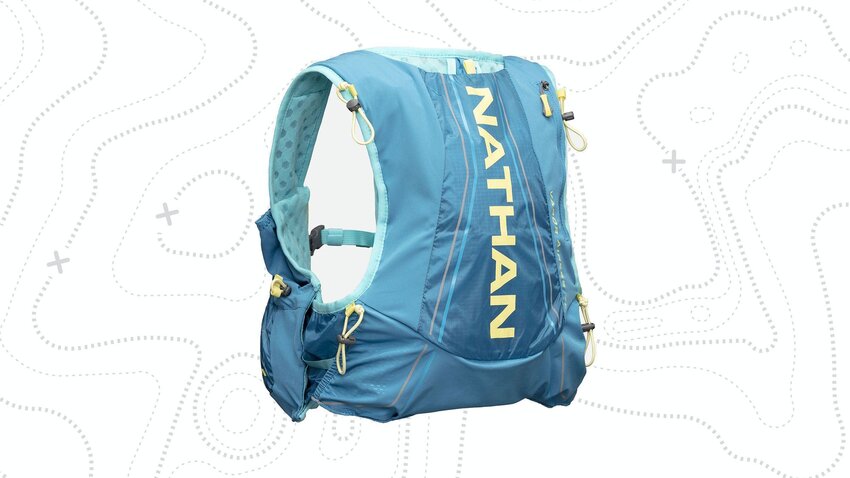 After doing some research, I decided on NATHAN VaporAiress 2.0 7 Liter Hydration Pack (currently $150). As opposed to my friends' backpacks, NATHAN's version was designed to be a hydration vest. The company, which offers high-quality gear for runners, crafted the hydration vest as part of their Adaptiv-Fit Line.
Because it comes with adjustable straps, the women's VaporAiress Hydration Pack (there is another version for men) only has two sizes, S/M and L/XL. Since I normally run a size medium to large, I chose the bigger of the two and found it fit well. Using the Adaptiv-Fit directions, I quickly adjusted the sternum straps across the chest, and then pulled on the side straps until it fit like a glove — snug but not constrictive. NATHAN's website suggested that the vest should feel like "an extension of your body" and by making the necessary adjustments, it did.
Perfect for Life In Motion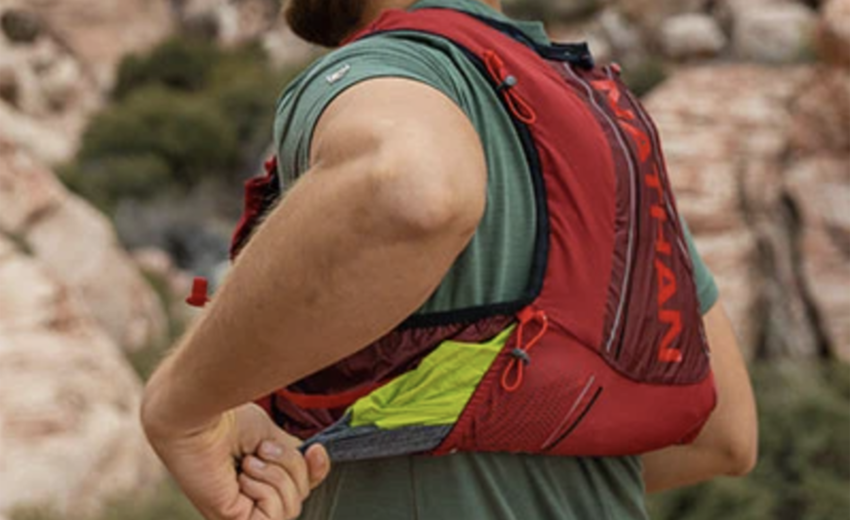 NATHAN's hydration pack is specifically geared towards long-distance runners, and while I do not fall into that category, it makes sense for my active lifestyle. My new hydration vest seemed ideal for all of my favorite activities like hiking, biking, and cross-country skiing, as it would allow me to drink water while in motion. Even better, it negated the need to carry around multiple water bottles in order to stay hydrated, keeping my hands free for more important things (like trekking poles).
With seven liters of storage space and multiple pockets, I also loved that my new vest was designed to carry day-trip essentials, like snacks, a cell phone, a set of keys, and extra layers. Since many newer backpacks are designed to carry a hydration pack, I was also happy to discover that the bladder fit inside my regular backpack's reservoir sleeve, so I could still use it when I needed to carry lots of gear.
Putting It to the Test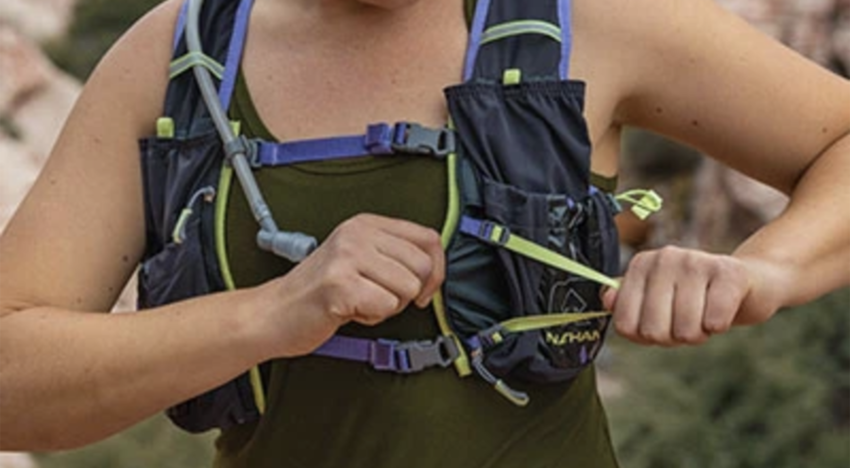 This year, in lieu of our annual ski trip out west, my husband and I decided to travel closer to home. To satisfy our thirst for adventure, we booked lodging near Acadia National Park in late February. During low-season, the park is nearly empty, which makes it all the more beautiful under a layer of snow. With plans to snowshoe and cross-country ski throughout the island, I knew Acadia would be perfect for putting my new hydration pack to the test.
On our first day, we decided to ski the carriage roads, a network of trails and stone bridges that were famously financed by John D. Rockefeller Jr. in the early 1900s. Although the carriage roads were originally built to accommodate horse carriages, they're now used by hikers, bikers, and cross-country skiers. On that day, I found myself particularly grateful for the philanthropy of John D. Rockefeller Jr. — with mile after mile of groomed trails in the pristinely beautiful park, cross-country skiing in Acadia did not disappoint.
I also found myself grateful for my hydration vest, because wearing it improved the entire experience. Fitted over my jacket, the vest conformed to my body, so it felt like I was wearing nothing at all. An ingenious magnet located on the front kept the drinking tube in place while I was in motion, making it easy to reach at all times. Plus, the two-liter reservoir gave me plenty of water to last the entirety of my excursion, while the tube's valve prevented any spillage when I took sips. Best of all, I was able to ski farther and longer than usual without stopping because staying hydrated increased my stamina and pushed me to perform.
After using it for five days in a row, I gave my hydration pack a thorough cleaning when the trip was over. Although washing it required some supplies, such as baking soda, a cleaning brush, and a knotted cord, it was well worth the effort. When I was finished, I propped it up in my dish rack with a tall wooden spoon to air dry overnight. I also learned that storing the bladder in the freezer can help prevent mildew from growing in humid environments, which I plan to do during the warmer summer months.
Bye-Bye Bottle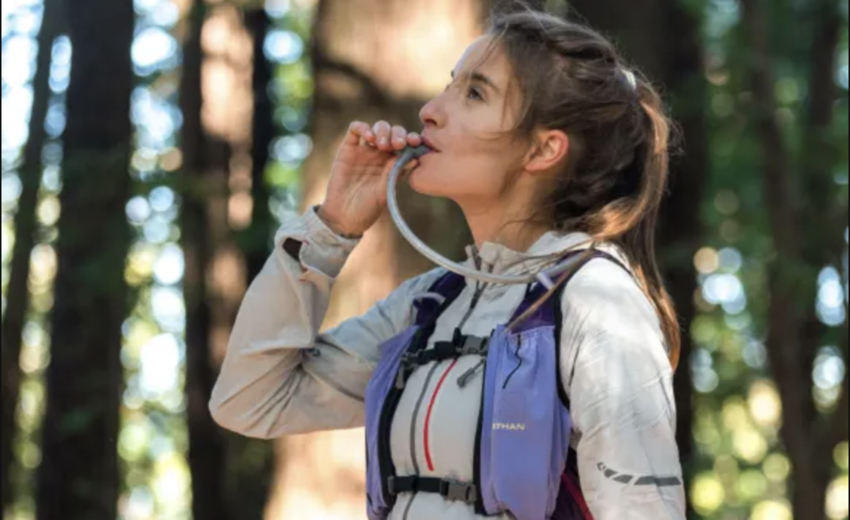 I became so enamored with my hydration vest on my trip to Acadia, that I've sworn off water bottles for good. On the way home, I kept the pack near me in the front seat to take sips of water throughout the three-hour drive. When I'm working at my desk, I often wear my hydration pack to make sure I drink enough water during the day. And now that spring has arrived, I've found that my hydration pack translates to any type of activity, from hiking and biking, to the occasional jog. Best of all, I am drinking more water and having more fun on all of life's little adventures, which is a pretty good combo if you ask me.
Main photo by vectorfusionart/Shutterstock.