When people find out that winter is one of my favorite seasons, their reactions typically relay feelings of shock, awe, or disgust. After all, winter is often despised for the drudgery, cold, and isolation it brings. With 2021 well underway and New Year's resolutions (most likely) in the rearview mirror, it's the time of year when wellness goals are shelved until spring's first breath.
I know all of this because I used to be one of those people who disliked winter. With the exception of the first snowfall, I lamented the colder months, yearning instead for the warmth, exhilaration, and activity of summer.  But, eventually, I learned that if I didn't get on board with winter, I'd be missing out on all the season had to offer.
In time — and with the right gear — I grew to appreciate the season's stark beauty, and fell in love with its ability to offer adventure and quietude in equal measures. Even better, I learned could be just as active, healthy, and happy during the winter as any other time of year, as long as I found ways to get outside. Here's my favorite gear to help you do the same.
Merino Wool Socks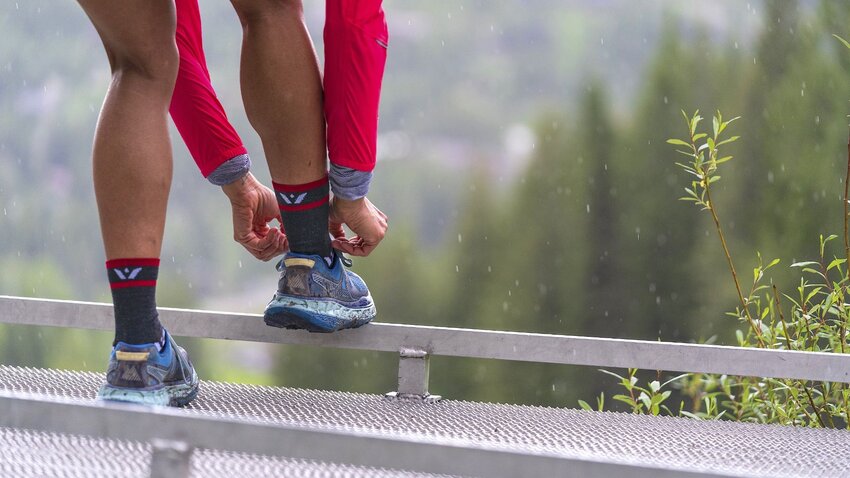 I used to think that in order to be warm, socks also had to be thick and bulky. But this all changed when I discovered Swiftwick, a company that somehow manages to make thin yet durable all-season socks for the active person. My favorite, the Pursuit line, comes in a variety of cuff heights and cushion options for hiking, biking, running, and even downhill skiing. I've been wearing the Pursuit Four for long winter walks with my dogs, and the Seven Ultralight for more active pursuits, like Nordic skiing and ice skating. Primarily made of Merino wool, the socks are comfy and fitted with the perfect amount of cushion. Best of all, they keep my feet warm, dry, and odor-free, despite hours of activity in the cold.
PURSUIT Four: Buy it here for $6: Men's | Women's
PURSUIT Seven Ultralight: Buy it here for $18: Men's | Women's
Breathable Face Mask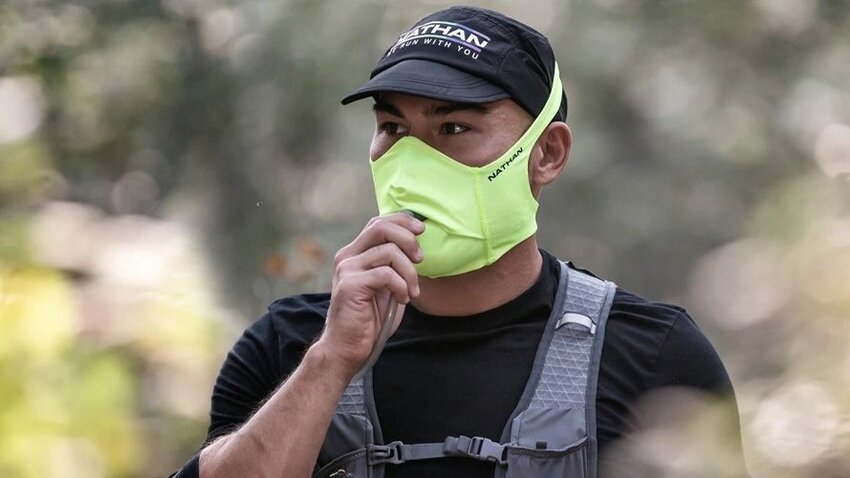 Due to a mask mandate in my home state of Maine, I'm required to wear a face mask whenever I'm outside. Although I'm happy to mask up in order to prevent the spread of COVID-19, it's been difficult to find a mask that works when I'm exercising. That's why I feel grateful to have found the Run Safe Face Mask, which is designed specifically for runners but works well for any type of activity, like cycling, skiing, or yoga. The dual straps go around my head and neck, instead of my ears, so it's more comfortable than other face masks. More importantly, it stays put, even when worn under my ski helmet. The breathable material wicks away sweat and the quick flip opening allows me to safely take sips from my water bottle, without putting myself or others at risk.
Neck Warmer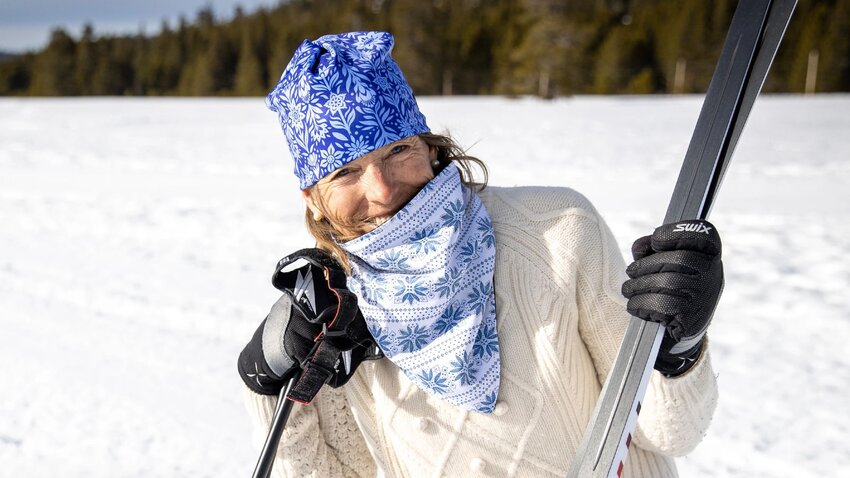 Having survived many sub-zero winter days outside, I implore you — don't underestimate the power of a Skida neckwarmer. The company's signature colorful prints are fun, and the neckwarmers come in three different styles, two of which are lined with fleece for the coldest of winter days. My personal favorite is the Bandita, which features an adjustable velcro tab that secures around my neck, so I don't have to pull it over my head. Not only does it shield me from the elements, but the Bandita adds style to my outerwear — I'm just as likely to wear it on a winter beach walk as I am on the slopes. Available in prints for men as well (aptly named the Bandito), I recently raved about the Bandita so much that a friend of mine bought one for herself —and now she's obsessed too.
Reflective Gear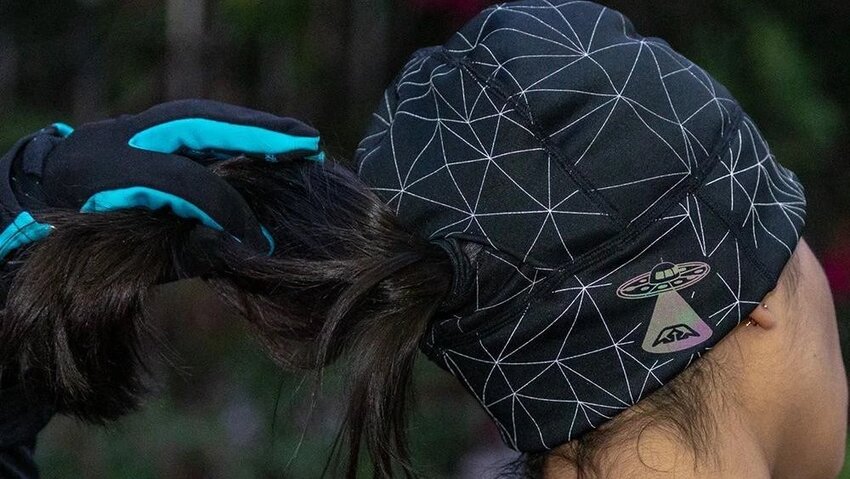 There's no doubt that my least favorite aspect of winter is the shorter days, especially because it forces me to walk my dogs in the darkened hours of the early morning, and sometimes I worry about cars. My mom worries about me too, which is why she sent me a rather hideous orange reflective vest to make me more visible in the dark. I much prefer Nathan's HyperNight Safety Collection, which offers reflective accessories for active people. As an added bonus, the gloves are the perfect weight for high-cardio activities like running and Nordic skiing, with a much-needed fleece patch for wiping your nose and dexterous finger pads for using your phone. I also appreciate the beanie for women, which features a thoughtful ponytail hole for women who like to exercise with their hair out of their face.
Base Layers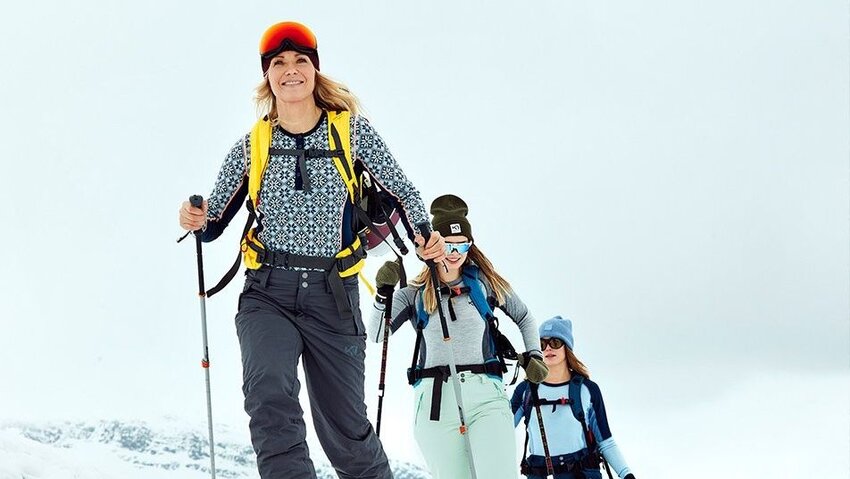 When it comes to dressing for winter adventures, base layers are the true secret to success. Although there's some debate as to the benefits of polyester versus Merino wool, I prefer the latter, especially since I tend to run cold. This is why I was so grateful to have discovered Kari Traa base layers, many of which are made from 100% Merino wool. This winter, I've been living in my Rose Wool Half Zip and matching Rose pants, which have kept me perfectly insulated in single-digit temps. As an added benefit, they are so cute and comfy (the wool doesn't itch, even though I have very sensitive skin) so I don't feel like I need to take them off immediately indoors. If you tend to run hot, Kari Traa also sells lightweight Merino wool baselayers, which are intended for warmer seasons but also work well for high-cardio winter activities, like ski touring and Nordic skiing.
Rose Wool Half-Zip: Buy it here for $110
Rose Wool Pant: Buy it here for $100
Yaktrax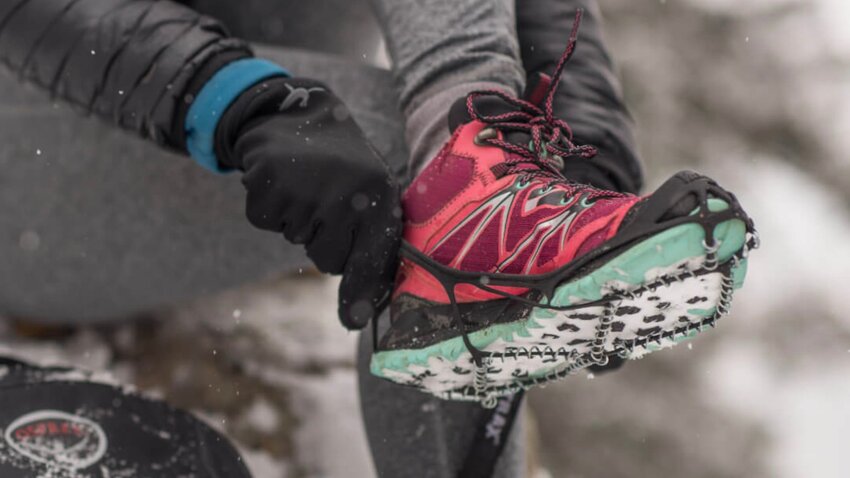 Since I have two dogs, daily walks are a non-negotiable part of my life — even in the winter. I also happen to reside in Maine, a part of the world where ice reigns supreme, which means Yaktrax are essential to getting outside for one-quarter of the year. A lesser version of crampons, Yak Traks have spikes that slip over your shoes to give you traction on ice. I wear them to walk around the block, to take winter hikes, and sometimes, just to get to my car. I honestly would not be able to survive winter without them. It may cost a little extra, but I highly recommend buying a pair with straps for your instep, like these Yaktrax Pros, so they don't fall off during use.
Browse the whole collection here
Top photo by Artur_Hasselblad