Deal alert! iOttie is having a sale on a variety of Qi charging mounts, including the One Touch Wireless Qi Charging Mount. You can browse the Amazon sale here.
iOttie Charging Mounts | Up to 27% off
---
To the extent that many of us are traveling right now, we're doing it by car more so than by air. In today's world of internet-connected, live traffic adjusting, GPS-enabled smartphones, it's almost inconceivable that we used to find our way to unfamiliar destinations with paper maps and atlases. But all that navigational power uses a lot of...power, so if you want to put your smartphone to work as a heads-up navigational display for your next road trip, it might be worth investing in a dash mount that can charge your phone sans wires.
What Is Qi Charging?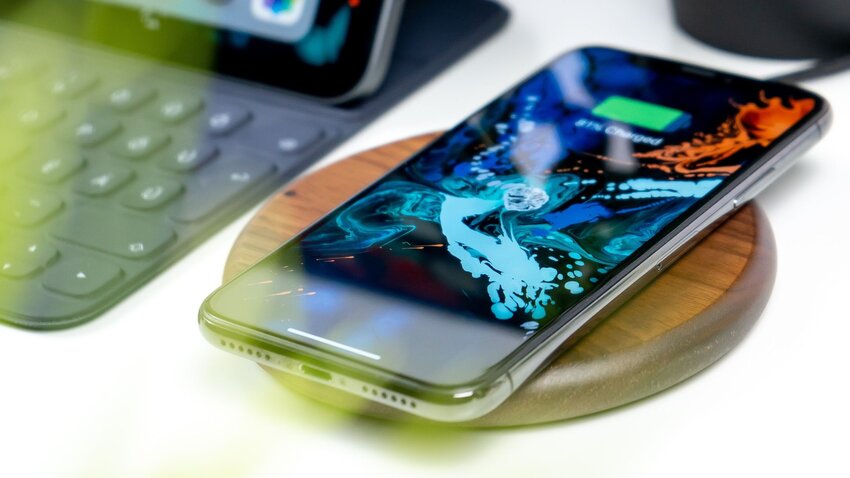 Though wireless charging at one point comprised multiple technology standards, nearly all phones these days use a standard called Qi. As our friends at Trivia Genius explain, your phone and your wireless charger both have copper coils inside them, and when the charging pad detects that a compatible phone is nearby, it uses its coil to generate a magnetic field that creates an inductive electric current within the receiver coil in your phone, which then converts that current into DC power to recharge your battery.
It's not truly "wireless," as the charging pad needs to be plugged into a power source, but it does mean that you can charge your smartphone without having to physically plug it in. For road trippers, the upshot is that you won't have to worry about fishing your charging cable out from under the seat, or fumble to plug it into your phone every time you get into the car. And when you get out of the car, you won't have to unplug it either. It's a minor convenience, to be sure, but repeated hundreds or thousands of times, it really adds up.
Speed vs. Convenience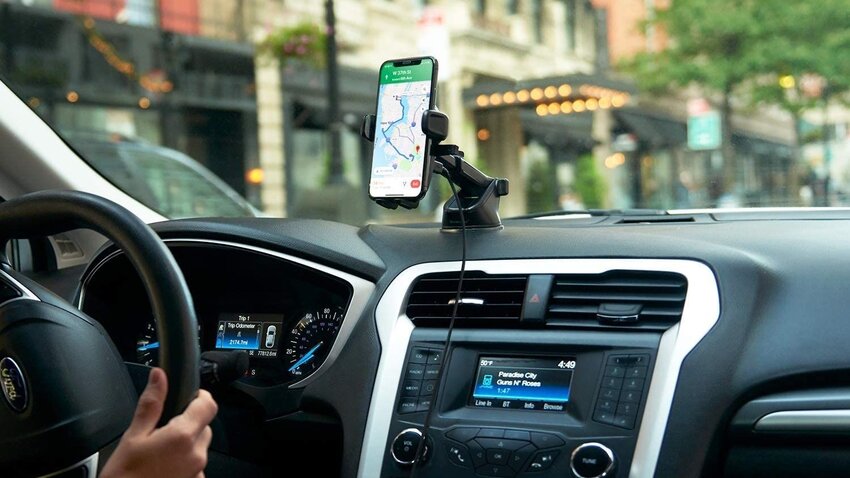 While being able to instantly mount and charge your phone when you get in the car is great, the downside is that Qi wireless charging is, generally, slower than wired charging. While most modern USB car chargers feature 12W USB ports, and USB-C chargers can even charge laptops, wireless charging is usually limited to 10W on Android and 7.5W for iPhones.
After years of using a previous model of iOttie's One Touch Wireless car mount with multiple iPhones over the years, I can tell you that even 5W wireless charging is fast enough to slowly charge your phone even if you're using it to stream music and for GPS navigation. It's not a bad idea to keep a charging cable in your car if you're making a quick trip and need to actually get some juice into a dying phone, but for 99% of car trips, I've found wireless charging to be more than satisfactory.
Hide Your Cords
Being able to seamlessly charge your phone in the car without plugging it in is great, but for people who take pride in their car's appearance, a Qi charging mount also makes it (nearly) possible to hide all of your wires entirely.
iOttie's wireless charging mounts come with a USB car charger with a built-in microUSB cable, but I'd actually recommend investing in a separate car charger (make sure it supports Quick Charge 3.0 if you want 7.5W iPhone wireless charging) and an extra-long microUSB cable for the mount. Obviously, every car is different, but with a long enough cable, you should be able to run it under your glove box, up the trim of your passenger door, and through the tiny gap between your windshield and dashboard before plugging it into the mount. It'll take a few minutes to set up, but your reward will be a nearly invisible charging setup in your car, without any cords dangling in front of the buttons and screens on your radio.
Why Mount Your Phone?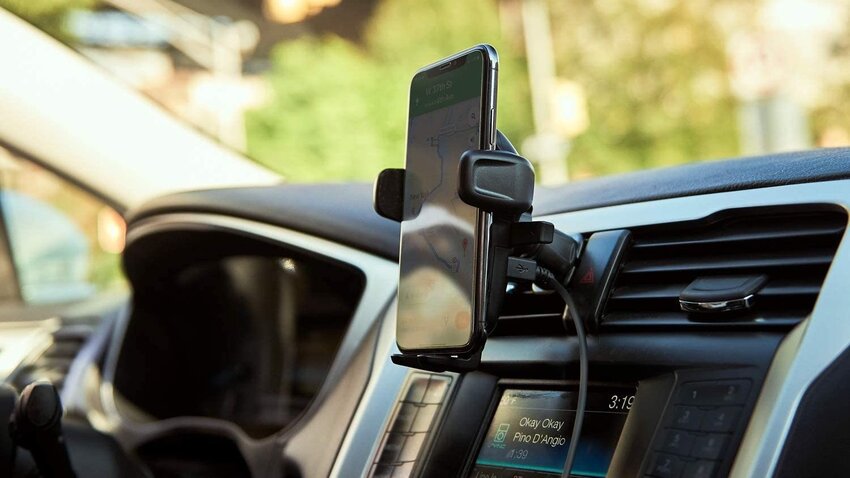 Of course, a Qi charging car mount for your phone isn't just a charging solution; it's also a phone mount. If you've ever tried to use your phone's GPS while it's sitting in your cupholder, you know that it's imperative to invest in a mount that will hold your device in front of your windshield, so you don't have to take your eyes completely off the road to check your directions.
iOttie's latest wireless mounts come in a few different forms depending on where you want to place your phone. The most popular version (and the one I've used myself) uses a suction cup to securely sit the mount on top of your dashboard, and a telescoping arm makes it easy to position your phone just so. But if you have a long-dormant CD slot near the top of your dashboard this model slides right inside for a more minimal mounting option. If you prefer, you can also clip into one of your air vents, but just be warned that it'll block a bit of airflow.
Both options are available with iOttie's famous One Touch system, which features a button built into the mount that'll engage automatically when you push your phone into place, snapping the jaws for a secure hold. When you're ready to get out of the car, you just have to squeeze the two buttons on the side to release it. More intriguing though are the new Auto Sense models (also available in dash, CD/vent, and even cupholder varieties), which use motion and proximity sensors to automatically secure or release your phone on demand, no button pushing required.
Drive Safe!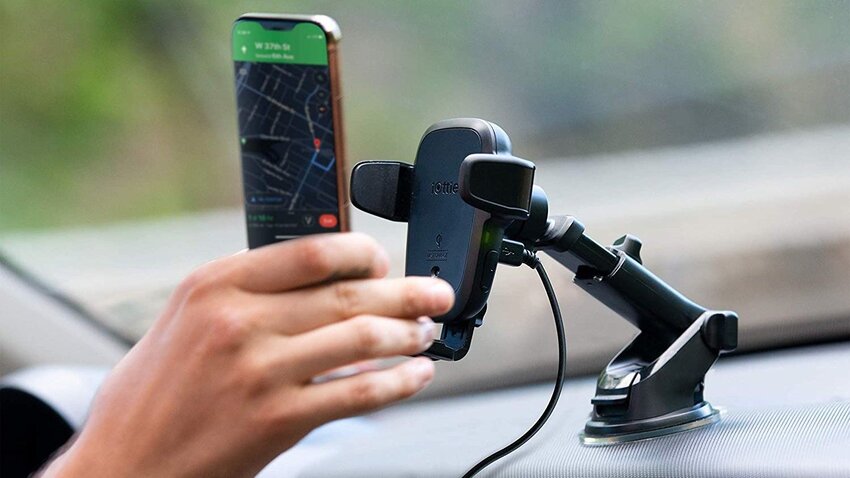 Of course, none of this is strictly necessary. You can have a perfectly fine road trip with a basic USB car charger and an inexpensive magnetic mount, like the ones we suggest buying for use in rental cars. But after several years and many trips with a wireless car mount, I find it immediately jarring when confronted with a wired car charger for my phone. Buying a wireless mount is a small, nice thing you can do for yourself to make your car just a little bit tidier, and your next road trip just a tiny bit better.
Top photo by Max Di Capua