With new hotels popping up in seemingly every city across the country, it can be difficult to distinguish the must-see locations from the ordinary, everyday spots. We took the time to sort through hotels from all over the United States to find 10 new openings that should be on your radar the next time you're in one of these cities. From bustling Manhattan streets to tranquil Tennessee mountains, be the first to stay in one of these 1o hotels.
The Times Square EDITION - Manhattan, New York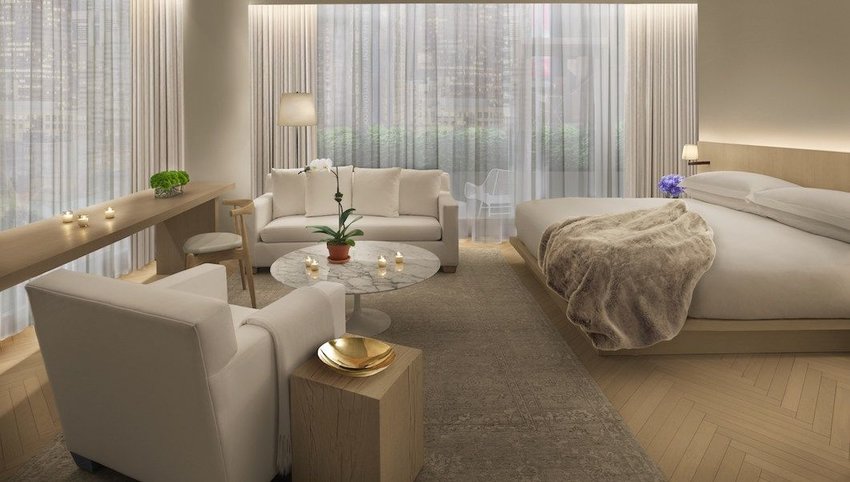 The March 2019 star-studded grand opening of the newest EDITION hotel in Times Square was a long-awaited event. This 42-story hotel oozes luxury, from the 5,800-square foot deck and beer garden overlooking Times Square, to its Michelin-starred chef John Fraser. If you're in search of luxury during your next stay in Midtown Manhattan, look no further than this swanky, 452-room hotel. The EDITION Times Square is the newest hotel within this brand under Marriott, with other EDITION hotel locations in prominent cities around the world, including London, Miami, Barcelona, Shanghai and Abu Dhabi.
Commodore Perry Estate - Austin, Texas

Located on 10 acres in central Austin, Texas, the Commodore Perry Estate promises a luxurious stay in its Italian-inspired, 10,000-square foot home. The estate, which is on the National Register of Historic Places, is set to open to guests in 2020 under the Auberge Resorts Collection brand of luxury hotels. Besides the hotel itself, a chapel and beautifully-landscaped gardens are also located on the grounds of the estate.
W Aspen - Aspen, Colorado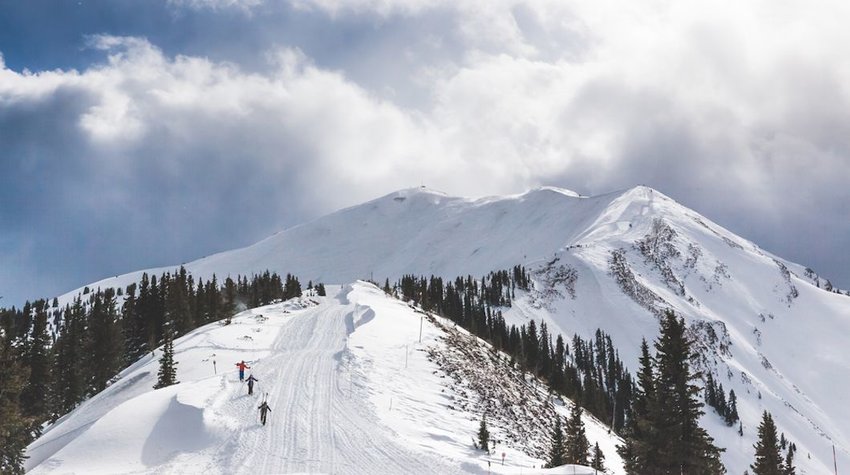 With an anticipated opening date of August 2019, the new W Aspen hotel should be ready to go for the full 2019 ski season. This iconic destination is a no-brainer for the location of this bold yet luxurious mountain retreat. Relax on the wintery deck for slope-side apres-ski in front of a cozy fire. The hotel, equipped with 88 guest rooms, boasts panoramic views of Aspen Mountain, an upscale ski shop and ample outdoor space for warm-weather events.
Nobu Hotel - Chicago, Illinois
This zen new hotel on Chicago's "Restaurant Row" is set to open in October 2019. Nobu Chicago is the latest installation in the brand's line of hotels, helmed from world-renowned Chef Nobu Matsuhisa and co-owned by American actor and producer Robert De Niro. Guests will enjoy modern luxury blended with old-world Japanese design traditions. The 115-room hotel offers sweeping views of the Chicago skyline, a signature Nobu restaurant, a sushi bar and a rooftop deck.
Isla Bella Beach Resort, Marathon, Florida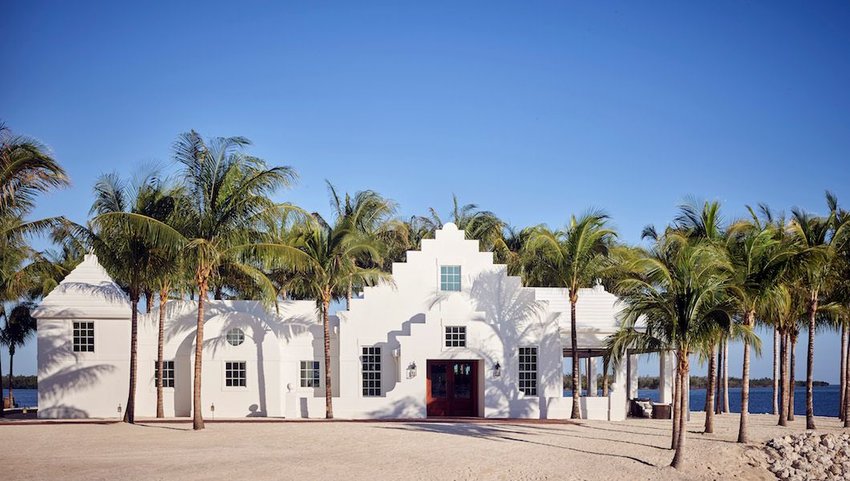 The Florida Keys' newest beach resort, Isla Bella, opened in April 2019 on Knights Key in Marathon, Florida. This luxury resort and marina boasts one mile of waterfront property and five oceanfront pools situated on 24 acres of tropical gardens. During your stay, enjoy the excitement of world-class fishing, snorkeling and diving, along with ample opportunity for relaxation. Located in the middle keys, Isla Bella is a 2-hour drive from Miami, Florida, and a 1-hour drive from the Key West International Airport.
The Lodge at Blue Sky - Park City, Utah
Opened in late May 2019, The Lodge at Blue Sky offers expansive views of its 3,500-acre private ranch in northern Utah, just east of Salt Lake City. Another luxury hotel from the Auberge Resorts Collection, guests can choose from three different types of accommodations for their stay. The Sky Lodge is home to the resort concierge, an infinity pool, other amenities and 19 one- and two-bedroom rooms and suites. Additionally, the Earth House has 22 suites, each with a private terrace, a fireplace and views of Alexander Canyon. For guests wanting even more privacy, Blue Sky offers free-standing Creek Houses nestled along the banks of Alexander Creek.
Origin Hotel - Lexington, Kentucky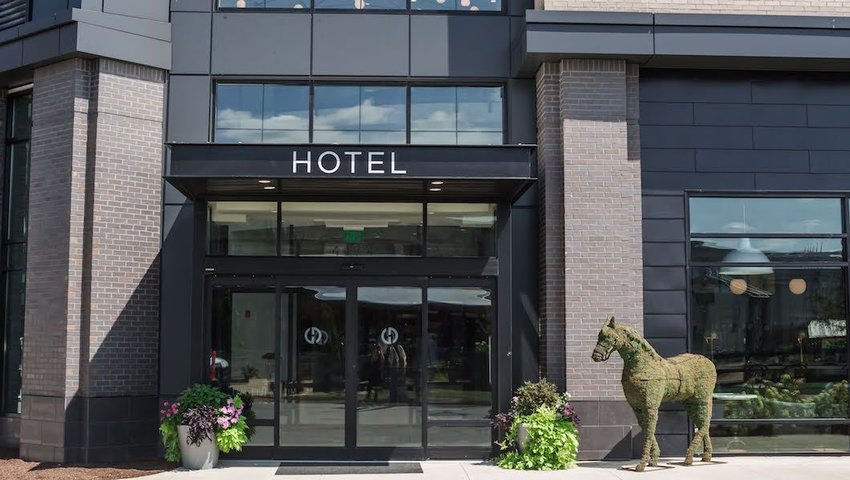 Lexington's newest hotel, Origin Lexington, is accepting reservations as of July 2019. Located in The Summit at Fritz Farm mall area, the Origin is in a prime location for guests to enjoy dining and shopping during their stay in this charming Southern city. All rooms and suites were designed with the local style and culture of the Bluegrass region in mind. Origin Lexington is the third of four hotels in the Origin brand, with other locations in Red Rocks, Colorado, Raleigh, North Carolina, and soon-to-be Westminster, Colorado.
Four Seasons Resort and Residences Napa Valley -Calistoga, California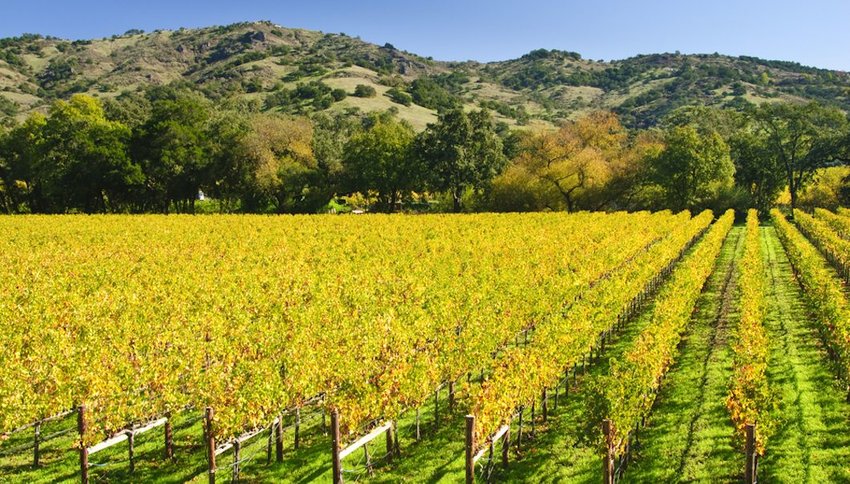 Napa Valley will see its newest luxury hotel open in early 2020. Nestled into the north side of the valley, the new Four Seasons resort is surrounded by hundreds of acres of vineyards and breathtaking views of the Palisades Mountains. Try your hand at winemaking or relax during a guided taste testing at a winery located just steps from the hotel. The rustic elegance of the interior perfectly captures the ambiance of a trip to wine country.
The State Hotel - Seattle, Washington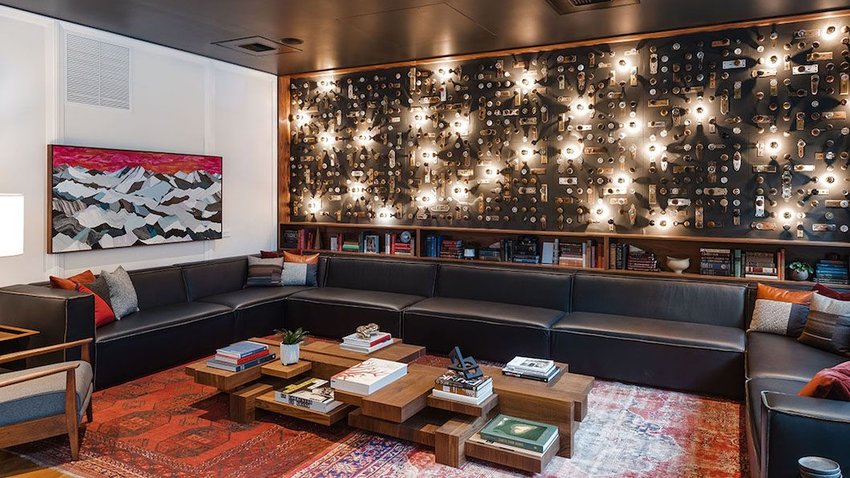 With a prime location on Seattle's waterfront, adjacent to Pike Place Market, The State Hotel promises an authentic Seattle experience to its guests. The 91-room hotel opened its doors in March 2019 after a dramatic renovation of the original structure, the historic Eitel Building, which was built in 1904. The State boasts an 8th-floor rooftop terrace and an American restaurant named after Seattle entrepreneur, Ben Paris. This hotel also showcases featured artists, introducing guests to the creative spirit of the city.
Blackberry Mountain - Walland, Tennessee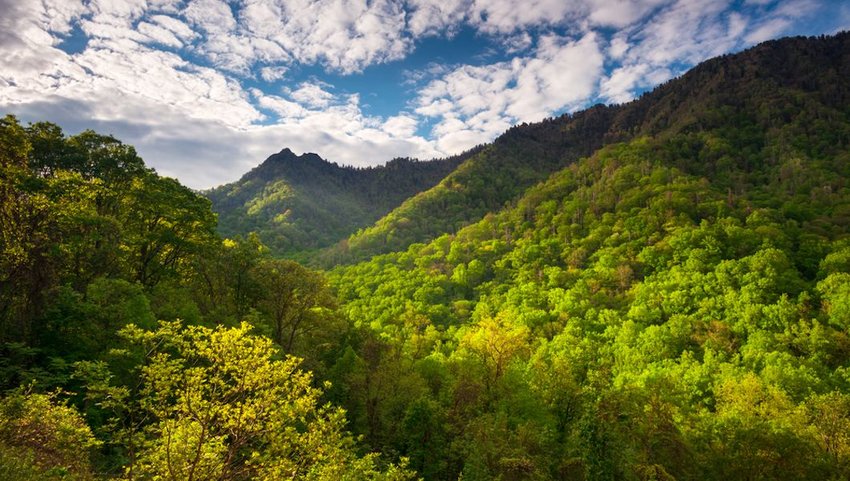 Blackberry Mountain, an immersive getaway in the Great Smoky Mountains of Tennessee, opened its doors in February 2019. Located on 5,200 acres of serene forest terrain, this wellness-focused resort is home to two restaurants and a variety of accommodations, from cozy cabins to multi-bedroom homes. Blackberry Mountain offers a range of activities to guests, including art classes, daily fitness schedules, holistic health experiences and a variety of natural spa treatments.