Acting like a tourist can have a negative connotation, especially when traveling domestically. But being a tourist in a new city can mean anything from trying a new local beer to walking through a haunted cemetery or biking through wine country. Doesn't sound half bad, does it? From seeing the underground tunnels of Seattle to off-roading in Sedona, here are 10 U.S. tours even Americans should take.
Architecture Tour, Chicago, Illinois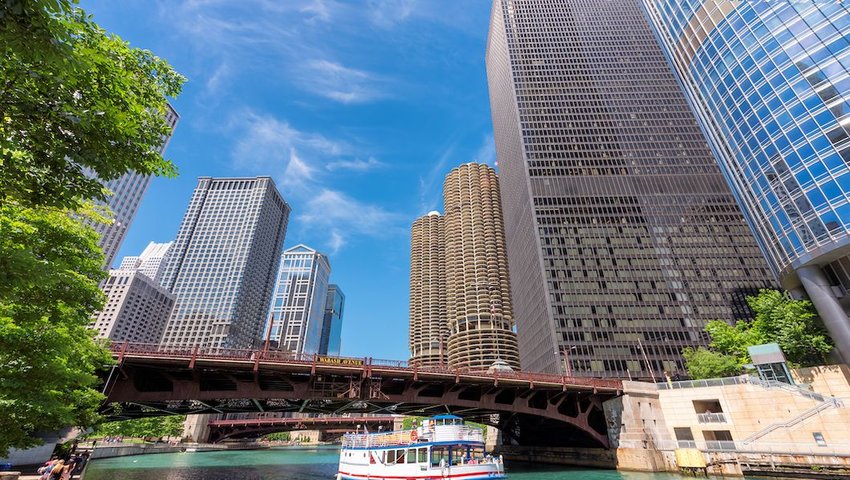 This architecture tour is anything but a snooze, thanks to the Chicago River that runs right through downtown. The 75-minute cruise covers all three branches of the river and provides up-close-and-personal glimpses of the city's most famous buildings, like the Tribune Tower, the Wrigley Building and Willis Tower. While cruising, a knowledgeable docent relays interesting anecdotes and factoids about the city's history and architecture. There's even a cash bar on board, should you choose to imbibe.
Pink Jeep Tour, Sedona, Arizona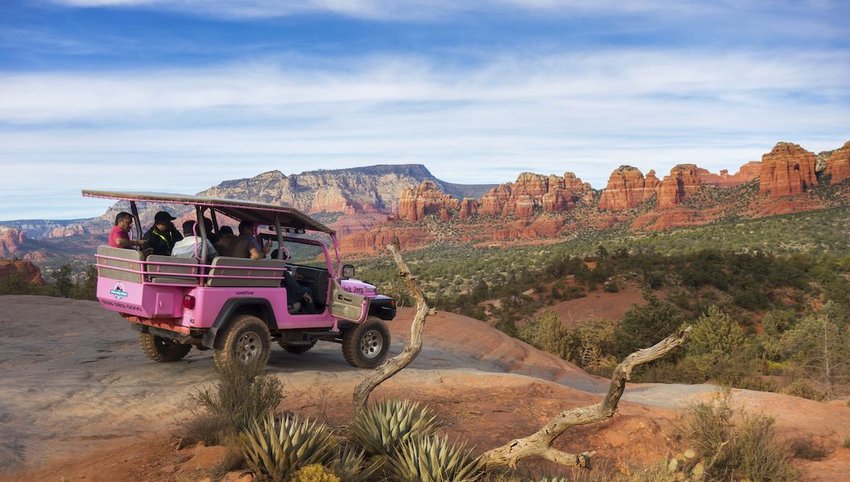 The best way to see the beauty of red rock country is from a pink jeep. Pink Jeep Tours takes you on off-road adventures into the backcountry of Sedona. Their customized open-air jeep wranglers are able to maneuver over the desert rocks with ease (and they come in a vibrant shade of pink for extra fun). The most popular tour is the Broken Arrow, which travels through the Coconino National Forest to a remote part of Sedona that was often used in western movies. This particular tour also heads down the "Road of No Return," a steep, heart-pumping descent you aren't likely to forget.
Wine Country Bicycle Tour, Santa Barbara, California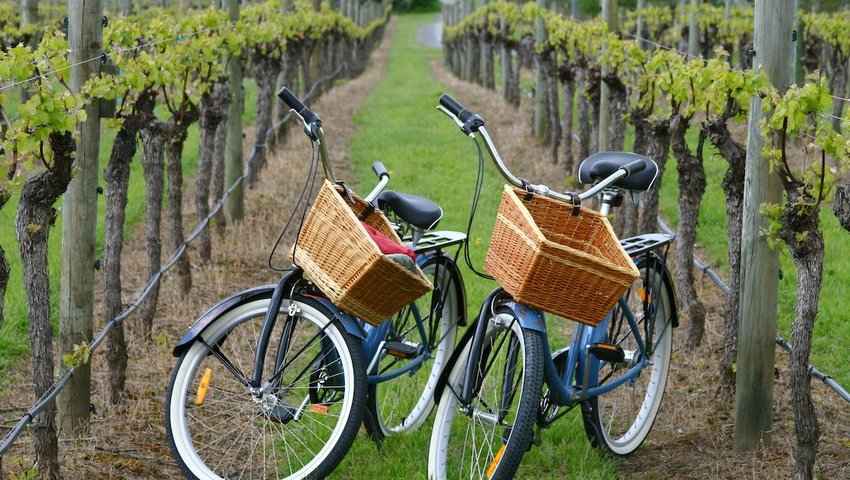 Residents of California know there's no better way to see wine country than from two wheels. But instead of exploring Napa, head to the wine region near Santa Barbara, which is known for its Chardonnay and Pinot Noir. Here you can combine two of your favorite activities — biking and drinking — with this daytime tour. The I Bike Santa Barbara Wine Tour takes riders on a morning bike ride as they follow their tour guide to multiple stops throughout wine country. Be forewarned, the biking is fairly rigorous and requires either 9, 12 or 15 miles of biking. In the afternoon, bikers are rewarded with two local wine tastings and a lunchtime picnic that accommodates all dietary needs.
Duck Tour, Boston, Massachusetts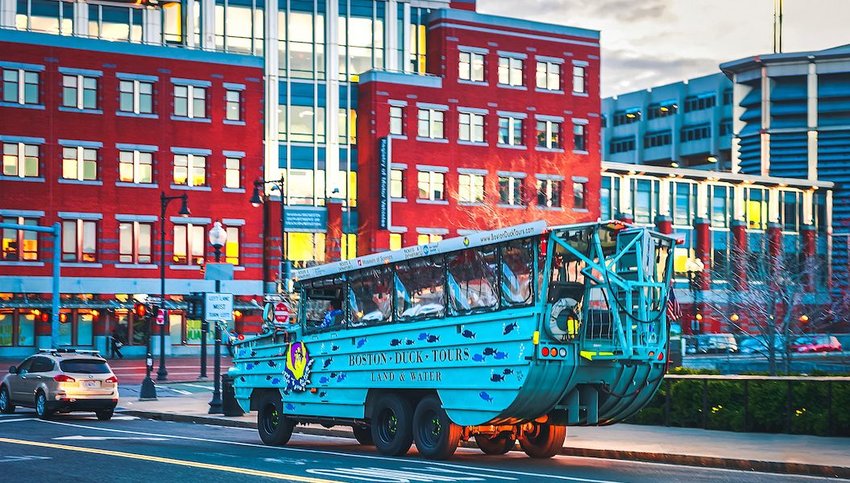 If you've ever been to Boston in the summer, then you've likely seen brightly-colored, boat-shaped buses navigating the narrow Boston streets. These vessels belong to Boston Duck Tours and they're one of the most iconic ways to see the small city. The 80-minute tour spends the first 60 minutes driving to Boston's most famous sites, before ending with a 20-minute pleasure cruise down the Charles River. Since the "Duck Boat" is modeled after a WWII  amphibious landing vessel, your bus will "splashdown" into the river, transforming from bus to boat in a matter of minutes.
Alcatraz Tour, San Francisco, California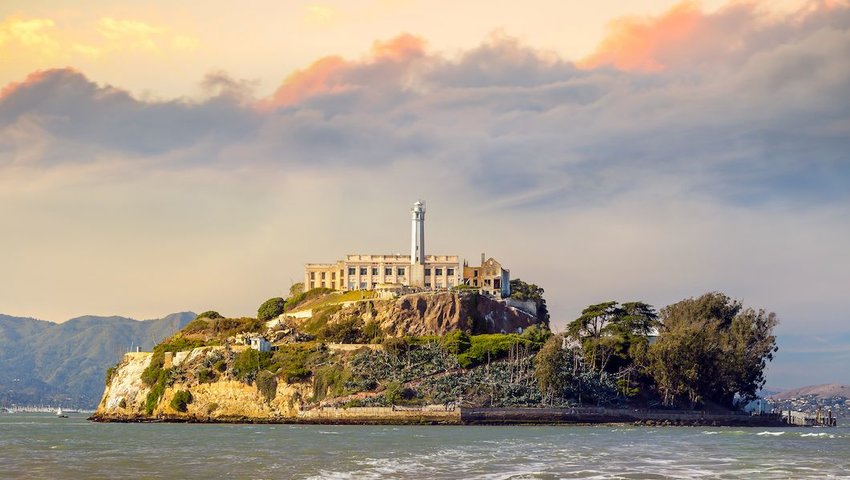 Visiting Alcatraz is one of the most popular activities in San Francisco, for good reason. Located 1.25 miles offshore on an isolated island, this infamous jailhouse once held notoriously dangerous criminals like Al Capone and Whitey Bulger. Also known as "The Rock," Alcatraz's fascinating and dark history makes it worth the trip. In addition to a short cruise out to the island, guests may choose between a variety of tours. The Early Bird provides tours of the grounds and garden, while the Cellhouse Audio Tour allows tourists to explore the jail at their leisure. Visitors may also choose to go after the sunsets, to witness the jailhouse and the surrounding dark waters from a thrilling, nighttime perspective. Just be sure to book well in advance as these tours can book up quickly.
Beer Tour, Grand Rapids, Michigan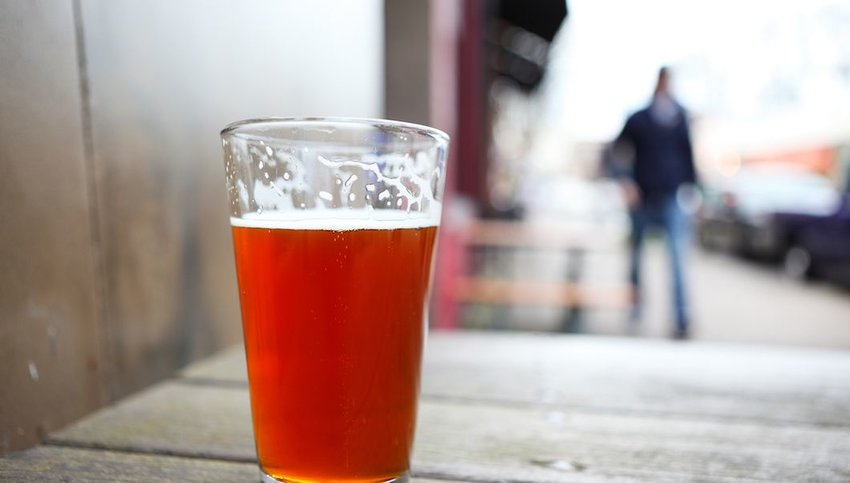 Big city beer tours are becoming standard these days, but if you're going taste some beers, why not do it in Beer City, U.S.A.? Grand Rapids, Michigan is considered to be just that, with 37 breweries within city limits and 80 throughout Western Michigan. Grand Rapids Beer Tours takes beer lovers on a trip throughout the city and region, stopping at the best breweries along the way. Over the course of six hours, you can expect to try 12 different beer samples, in addition to learning the history of Grand Rapids, from the Prohibition Era to the recent rise of craft brew. Both private and walking tours are also available upon request.
Foodie Tour, Portland, Oregon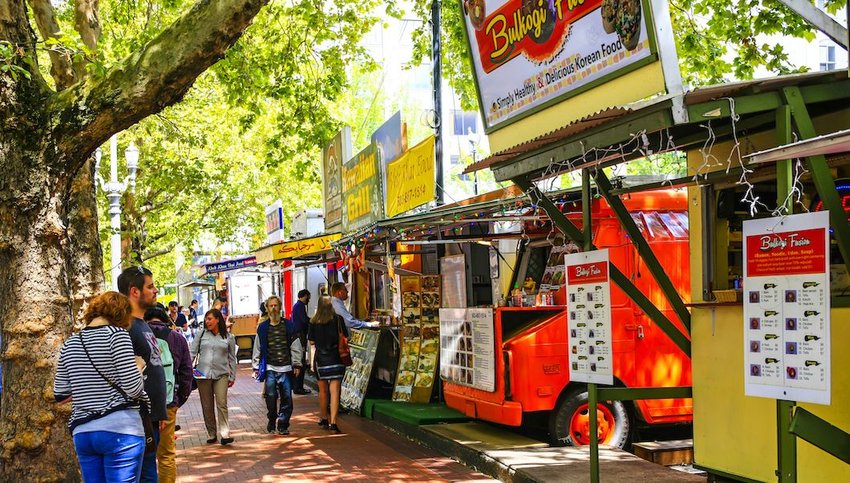 Foodie tours are becoming all the rage these days, as scores of people prefer to experience a city's food scene with the help of an expert guide. Although there's a number of top-notch foodie tours in New York, Chicago and L.A., don't discount smaller cities like Portland, Oregon. Portland is known for its eclectic restaurant scene, in addition to its range of delicious (and highly affordable) food trucks. Forktown Food Tours was the first foodie tour to start in Portland in 2010 and provides walking food tours of three different neighborhoods. The Downtown Portland Tour combines 1.5 miles of walking with five stops. Tastings range from an elegant seasonal salad paired with Pinot Noir to a "Melty and Meaty" sandwich at a local food truck.
Underground Tour, Seattle, Washington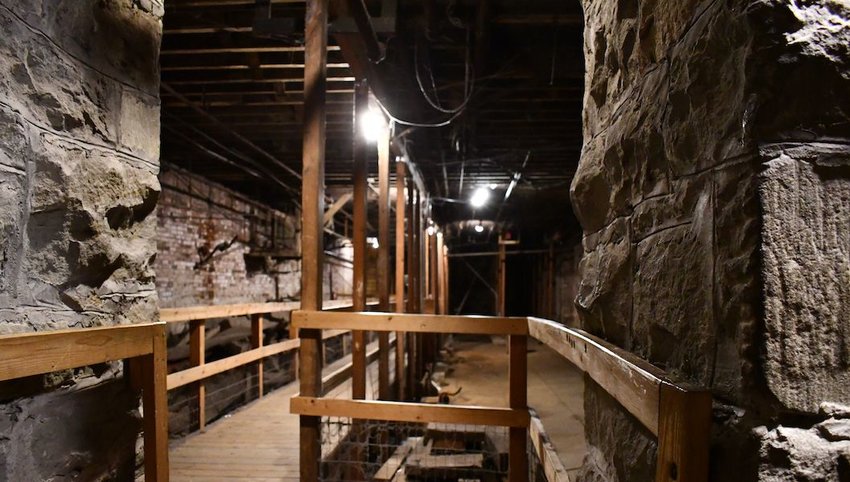 After the Great Seattle Fire destroyed 31 blocks of the city in 1889, officials decided to raise the street levels during the city's rebuild. As a result, the original city of Seattle was paved and built over. Unbeknownst to many, the old metropolis still exists beneath the modern-day city we all know. Bill Speidel's Underground Tour takes tourists through the entombed city, which has remnants of old Seattle sidewalks and storefronts. The tour is fascinating, funny and has some tight squeezes through the underground tunnels. It also runs every hour on the hour, meeting at Doc Maynard's Public House in the heart of downtown.
Ghost Tour, Savannah, Georgia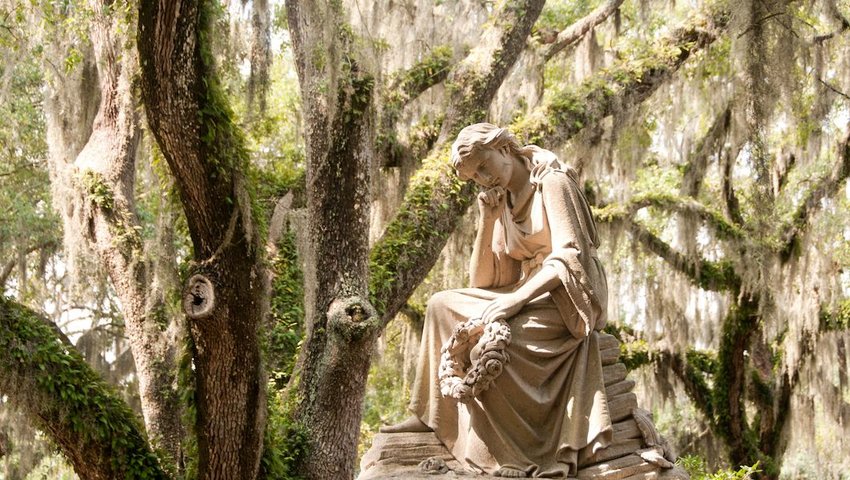 Often called "America's Most Haunted City," Savannah, Georgia is notorious for the paranormal. Although it was one of the cities to be spared from General Sherman's burning during the Civil War, Savannah's dark and storied history includes brutal battles, disease epidemics and unsolved murders. If any of this interests you at all, make sure to sign up for one of the city's many ghost tours. Ghost City Tours offers a variety of trips, including a cemetery tour, a pub crawl and a late-night expedition to Savannah's most haunted sites.
Everglades Tour, Miami, Florida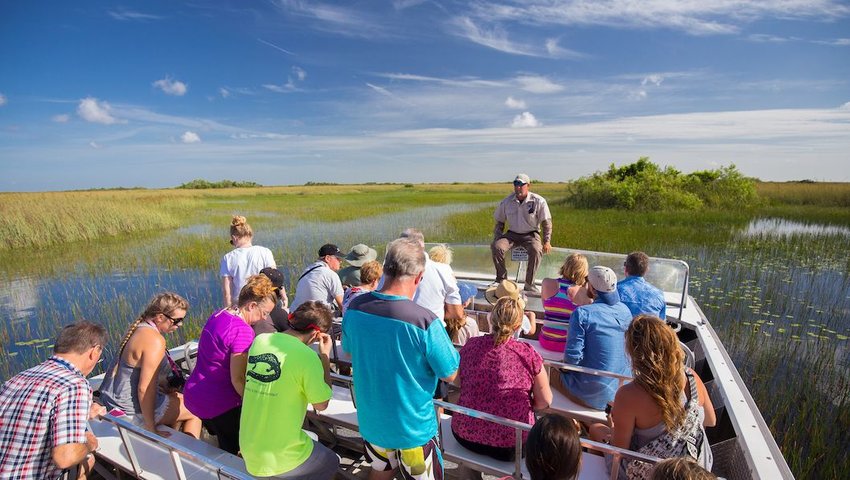 Seeing the wetlands of southern Florida is an experience not easily forgotten. For an extensive, full day tour of the Everglades, try going on a Naturalist-Led Adventure. The day begins with a hotel pickup in Miami before cruising through the Gulf of Mexico toward Everglades National Park. Next, take an airboat through the park to a hidden Native American village. The adventure also includes a nature walk through a state park and a driving tour through Big Cypress National Preserve. By the end of the day, you'll have an extensive understanding of the history and culture of the Everglades, in addition to seeing birds, dolphins and alligators in their natural habitats.