Israeli Soul (also available from Bookshop.org) is the second cookbook to come from Steven Cook and Michael Solomonov, co-owner and chef, respectively, of the Philadelphia hospitality group CookNSolo. Before winning Best Restaurant at the 2019 James Beard Awards, their Israeli food eatery, Zahav, served as the title and inspiration for their first book.
While Israeli Soul also focuses on the nation's delicious and diverse food, the duo's sophomore publication pays particular homage to Israel's food scene. Before setting pen to paper, the co-authors went on a nationwide tour of the best places to eat in Israel, including hole-in-the-wall restaurants, street food at outdoor stands, tiny eateries, and vibrant markets. All of these places are featured throughout the book and the recipes are inspired by the amazing food they tried along the way.
From well-known cities like Tel Aviv and Jerusalem to Ein al-Asad, a Druze village in Northern Israel, Cook and Solomonov left no stone unturned in their quest to discover the best food in the country. If you're planning a trip to Israel, and you love to eat, this is a book you'll want to pack in your suitcase. Until then, you can satisfy your appetite with the five of my favorite recipes from the book.
Goldie Falafel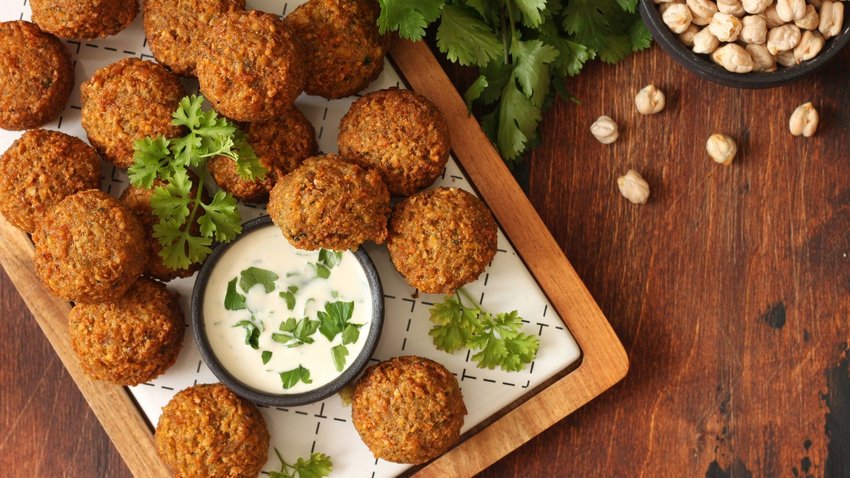 When I first tried a falafel many years ago, it was love at first bite. Since then, I've been searching for a falafel that was as delicious, but none could compare to my first. (If you're curious, it was a falafel wrap from East Side Pockets in Providence, Rhode Island.) But when I found this recipe for the Goldie Falafel, named for Solomonov and Cook's vegan falafel shop, I wanted to try my hand at making falafel at home. To make the falafel mixture, dried chickpeas are soaked overnight and then blitzed with turmeric, chopped carrots, fresh herbs, baking powder, and a little bit of ice water. After a rest in the fridge, the balls are then rolled and fried in a couple of inches of canola oil. I was thrilled with the results, which echoed the flavorful, crunchy, and satisfying falafel I tried so many years ago.
5-Minute Hummus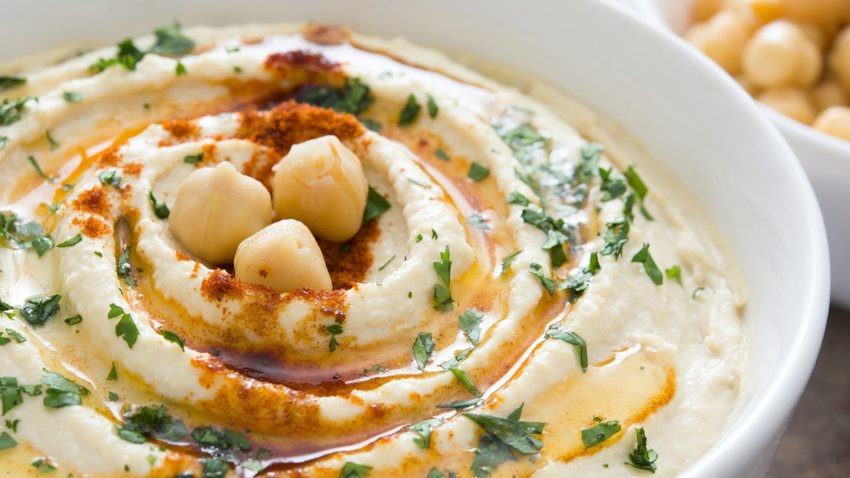 If you love hummus, then you're in luck. There's an entire chapter in Israeli Soul dedicated to the popular condiment. With dozens of recipes and toppings that turn ordinary hummus into a spectacular dip, side dish, or salad, it's best to start with this recipe for 5-Minute Hummus. The first step requires making Quick Tehina Sauce, which, it should be noted, is an excellent condiment for falafel and shawarma. Since the Tehina Sauce requires using an entire jar of tahini, the quality of the sesame seed paste is of the utmost importance — I recommend making your own or using the brand Soom. When chickpeas are added in the second step, the result is a thick, creamy, and luscious hummus that is richer and more satisfying than anything you'd buy at a store.
Lamb Shawarma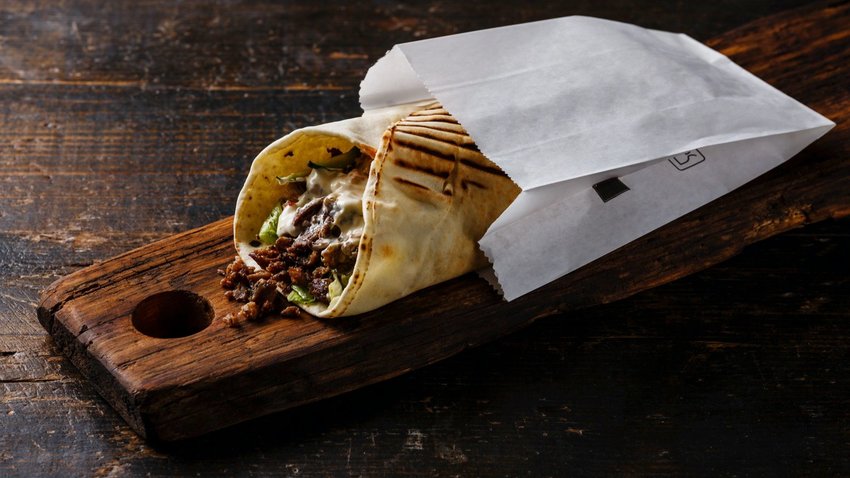 Israeli Soul's recipe for Lamb Shawarma is proof that making street food at home is possible. Traditionally, shawarma is meat that has been roasted on the spit rotisserie-style and then thinly sliced to be served in a sandwich or on a platter. Surprisingly, I found Solomonov's recipe for making shawarma at home to be deceptively simple. First, a spice blend is rubbed into the lamb shoulder before being refrigerated overnight. The next day, the cut of meat is rolled and tied with twine, and then roasted in the oven. To create the same effect you'd get at a food stand, the meat is thinly sliced off the cut and fried in oil on the stovetop. At this point, you can eat as-is, or stuff it inside a pita bread with the toppings of your choice (and some Quick Tehina Sauce, of course).
Druze Mountain Bread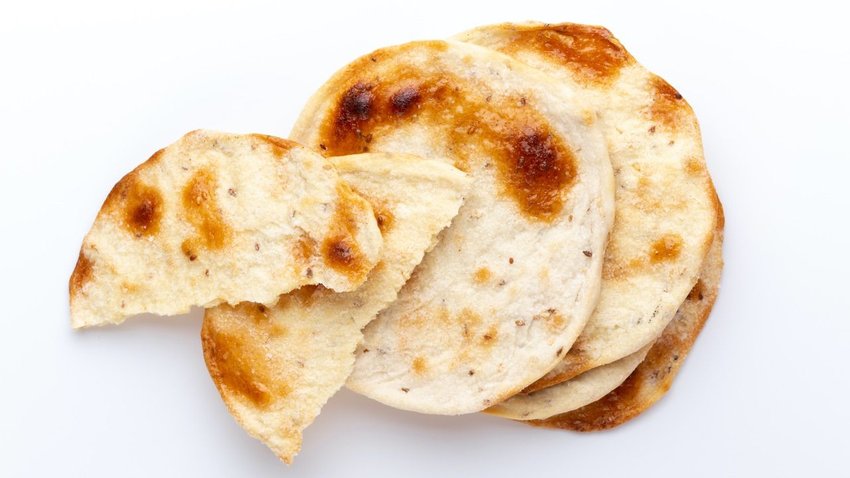 Israeli cuisine is all about using bread as a vessel for delicious food, which means learning how to make your own pita bread is crucial. Israeli Soul's recipe for Druze Mountain Bread is like pita, but without the pocket, sort of like an Israeli naan. Living in a community in Ein al-Asad, the Druze are an ethnic minority in Israel with a reputation as bread makers. Druze bread is traditionally cooked on top of a dome-shaped oven, but Solomonov's version uses an upside down wok to achieve the same shape and texture. While the bread is still warm, it makes a perfect snack when slathered with hummus. Otherwise, save it for later to stuff with falafel or shawarma for a most satisfying meal.
Fattoush with Corn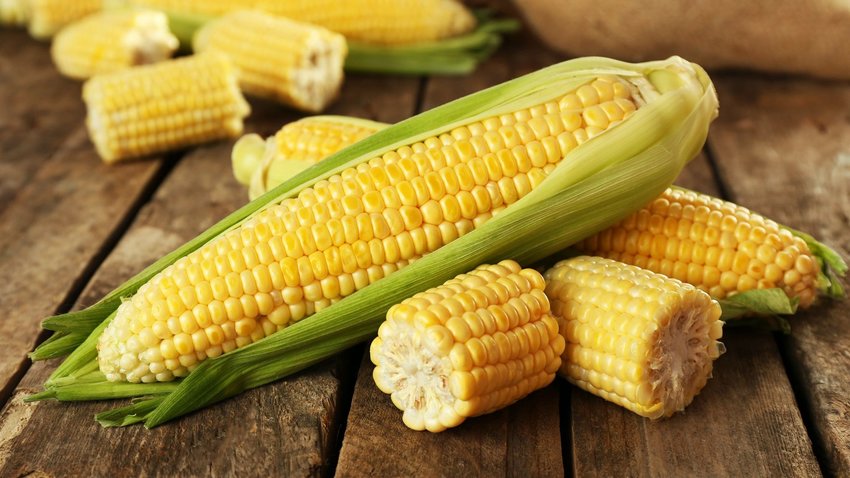 Since I adore any salad that lists bread as an ingredient, I was immediately drawn to this recipe for fattoush. A traditional Middle-Eastern dish, fattoush is a "bread salad"  that often consists of torn pita bread, herbs, cucumber, tomatoes, and greens. Israeli Soul's recipe for fattoush puts a twist on the conventional dish with the addition of farm-fresh corn and diced bell pepper. I recommend it in late summer when corn is in season, and the tomatoes are plentiful. With a combination of herbs like dill, mint, and parsley from the garden, this is just the type of salad I crave when produce is abundant in the warmer months.