In the UK, there's no such thing as Independence Day, because although everyone from the Romans to the Normans has arrived over the years, there's never been a situation where you'd call it a hostile takeover. In fact, the UK holds a dubious honor: it holds the record for the greatest number of countries which gained independence from a single nation. Over 60 countries commemorate their independence from the UK or Great Britain, including, of course, the United States.
But despite a strong national identity, there's no British national day. Instead, separate commemorations take place around the nation. In England, St. George's Day (April 23rd) celebrations waned after the union with Scotland in the 18th century, though St. Andrew's Day (November 30th) is still an official public holiday north of the border. Northern Ireland adopted St Patrick's Day (March 17th) as a bank holiday in 2000. The Welsh national day, meanwhile, is held annually on March 1st. Here's how to celebrate St. David's Day.
Learn A Little About St. David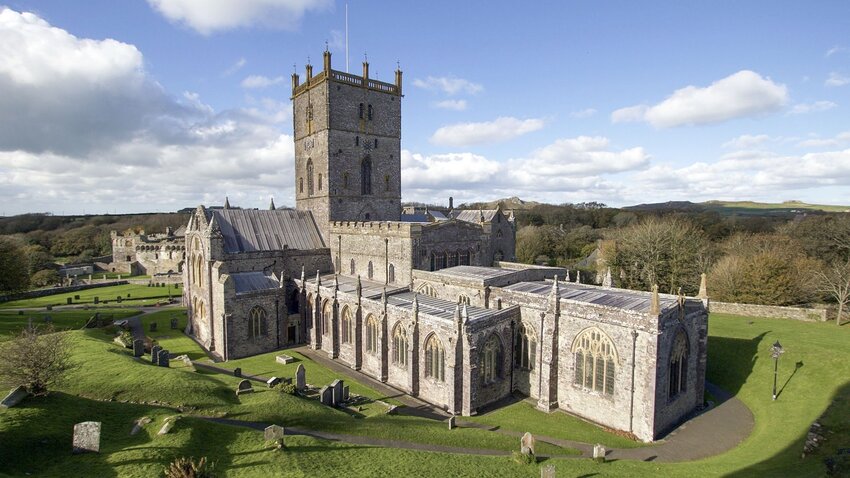 St David, the patron saint of Wales, was born in the 6th century. When he was baptized, some believe that the blind monk who held him regained his sight. Following this miracle, the boy David was taught by monks and later adopted their monastic ways. Once, according to legend, he was preaching to a crowd who were struggling to hear him. A dove flew onto his shoulder, the ground lifted up, and his voice was amplified.
Although no one knows exactly when he died, perhaps 589 AD, his death is traditionally agreed to be March 1st. His body was buried at the cathedral in St. David's in Pembrokeshire, the place that bears his name. In 1123, Pope Calixtus II canonized him and declared that two visits to the saint's tomb were equivalent to one pilgrimage to Rome. Since then, the day has been important to the Welsh. Read more about St David in this book by Welsh author and historian Gerald Morgan.
Wear a Daffodil – Or a Leek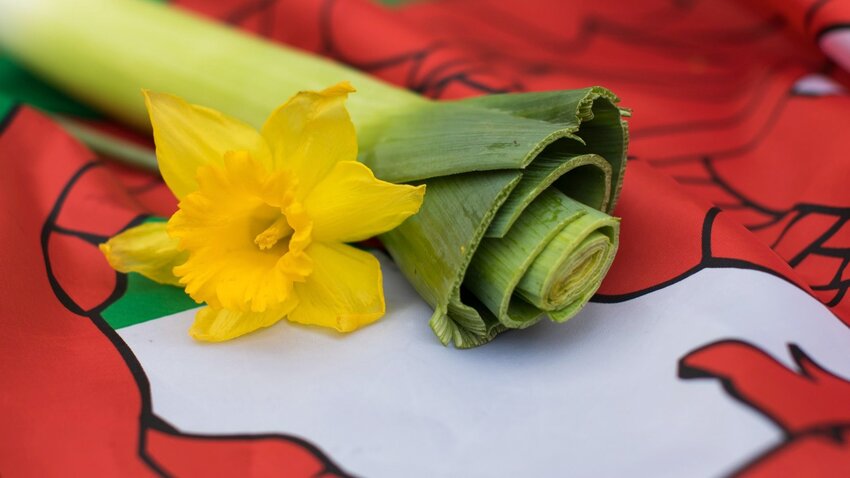 In St. David's time, records weren't exactly reliable, but some sources suggest that he may have existed on a diet of leeks and water. Whether that's true or not, living at the monastery he certainly would have had an austere existence. Some historians think that the tradition of wearing a leek might stem from a 7th century battle; soldiers fighting for the king of Gwynedd, Cadwaladr wore the vegetable to identify themselves against the enemy – a kind of uniform, if you like. Shakespeare, writing Henry V in 1599, mentions in a conversation between Gower and Fluellen the practice of wearing a leek on St. David's Day. The custom possibly refers to Edward the Black Prince defeating the French at the Battle of Crécy in 1346, when his archers fought in a field of leeks.
One man changed all that: the only Welshman to hold the office of British Prime Minister, David Lloyd George. He encouraged his fellow countrymen to wear a daffodil instead. One myth that perpetuates suggests that Lloyd George wore the flower at a ceremony where the future Edward VIII became Prince of Wales in 1911, though as that took place in July and daffodils bloom in spring, that's highly unlikely.
Others will point out that one of the Welsh names for daffodil is Cenhinen Bedr, or Peter's leek, so maybe something got lost in translation. Regardless, Lloyd George was an advocate for the flower, which would have smelled a whole lot better on his lapel than a pungent leek. Grab yourself some bulbs to plant in the fall, wear this pretty pin and bookmark this roundup of the best places to see daffodils in Wales for when travel resumes.
Cook Some Delicious Welsh Food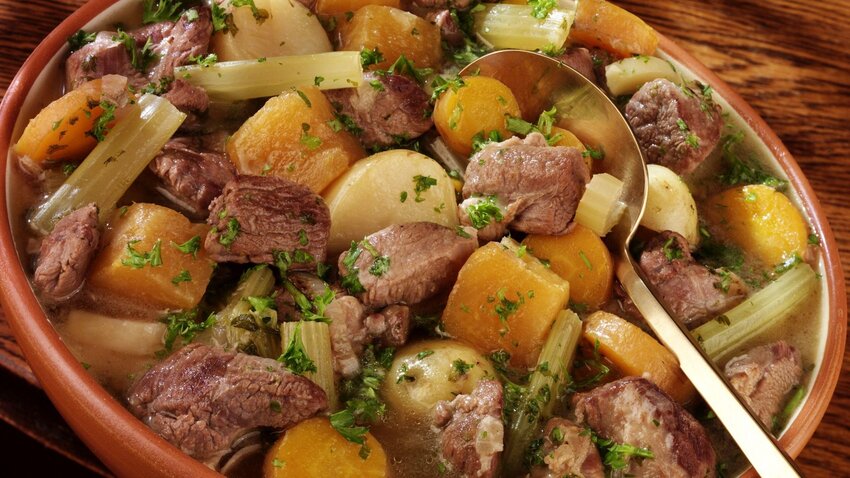 Good news – some of Wales' best dishes are super easy to cook. Cawl is probably the nearest you'll get to a Welsh national dish. This tasty stew traditionally uses lamb or mutton, but you can make it with brisket or gammon too. Chunks of meat are slow-cooked with leeks, potatoes, onions, carrots and rutabaga in a meat stock to create a hearty dish that's both filling and nutritious.
If you're in the mood for a tasty snack, try a variation of cheese on toast called Welsh Rarebit. Pronounced "rabbit" by some and "rare-bit" by others, a thick cheesy sauce spiked with mustard is grilled over thick slices of crusty bread. Another quintessentially Welsh treat is Bara Brith, a fruit loaf containing tea, once made with yeast but these days much quicker to prepare. Finally, knock up a batch of Welsh cakes. They're a kind of flatbread whose flavor is boosted by the addition of fat, sugar, and dried fruit before they're cooked on a griddle pan.
Listen to a Welsh Choir Online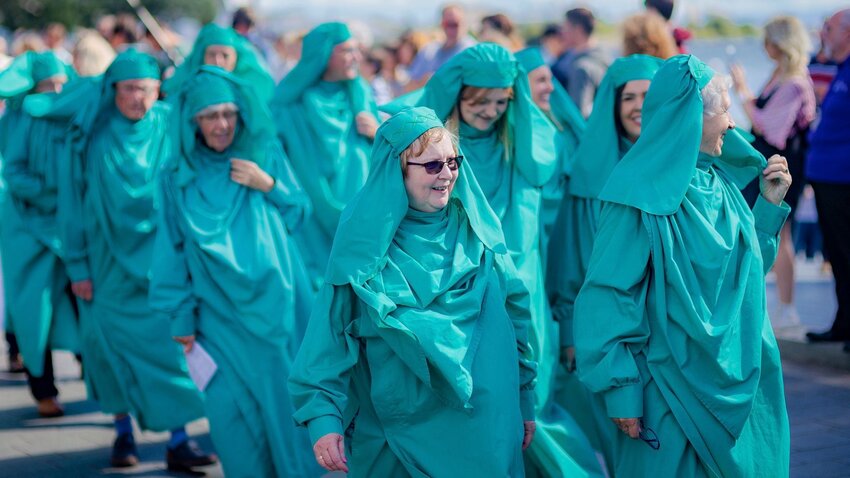 Music and poetry are of great significance in Wales. For centuries, singing has been a way to pass stories and traditions down from generation to generation. It's helped, in part, by the poetic nature of the Welsh language. (Incidentally, that didn't go unnoticed by the author J.R.R Tolkien who appropriated certain characteristics of Welsh for the Elvish language he used in the Lord of the Rings.) Today, Eisteddfodau, the name given to competitive festivals of music and poetry in Wales, are still held on a regular basis, both on St David's Day and in the summer. The next national Eisteddfod is scheduled for 2022.
After the Industrial Revolution, miners found solace from the hideous conditions of their day job in communal song – by 1900 there were an estimated 5,000 choirs across the country. And because mining was predominantly a male occupation, men-only choirs became common. One of the best is the Treorchy Male Choir, whose members once traveled to Windsor to sing for Queen Victoria. You can listen to them here.
Try a Welsh Tongue Twister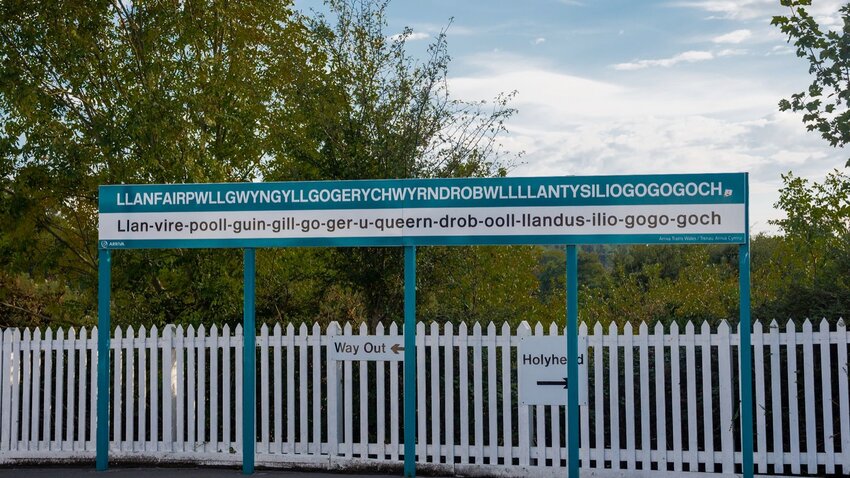 Llanfairpwllgwyngyllgogerychwyrndrobwllllantysiliogogogoch boasts the longest place name not only in Wales, but anywhere in the UK. Translated into English, it means St. Mary's Church in the hollow of the white hazel near to the rapid whirlpool of Llantysilio of the red cave. Its 58 character moniker is often shortened to Llanfair PG which is considerably easier to fit on an envelope and simpler to pronounce so long as you can master the Welsh "ll" sound. Advanced Welsh speakers could try these fun tongue twisters too.
Dydd Gŵyl Dewi Hapus! Happy St David's Day!
Top photo by ComposedPix