Already dreaming of your next trip? So are we. Which is why we're starting a new column dedicated to cookbooks that will inspire your next trip. If you're stuck at home, you may as well satiate your appetite for travel by diving into a new type of cuisine. Each week, we'll choose a cookbook that features a culinary destination or culture, highlighting five of our favorite recipes for you to try at home. First up: home-cooked Indian food that will make you cancel take-out orders for good.
Based in London, Meera Sodha is a celebrated chef and author specializing in home-cooked Indian cuisine. After publishing Made In India: Recipes From an Indian Family Kitchen, she went on to write the vegetarian cookbook Fresh India; she also has a weekly column in The Guardian dedicated to vegan cooking.
Despite having access to a number of delicious recipes from Sodha, Made In India holds a special place in my heart. This book, brightly colored and filled with photos of fresh recipes, Indian spices, and vegetable markets, is dedicated to the author's mother, who taught her how to cook Indian food from a young age.
Simple, Fresh, Delicious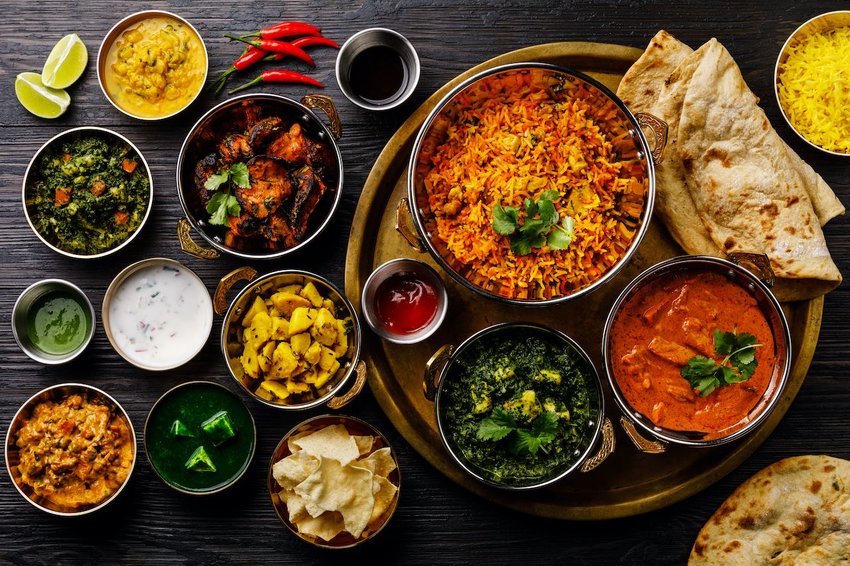 The most important lesson learned from this publication is that cooking Indian food isn't as complex as it may seem. At its best, Indian food is a modest endeavor, meant to be made at home and shared with loved ones. There's nothing complicated about curry, it just requires the right spices and a willingness to learn.
The true beauty of this cookbook lies in its simplicity. Many of the recipes are based on a similar tomato-curry sauce, which requires ground spices, fresh ginger, garlic, peppers, and canned tomatoes. From these staple ingredients, a whole world of flavorful and fresh Indian food will be at your fingertips.
Should you choose to dive into this cookbook, you'll see the magic that happens when you combine ginger and tomatoes, how easy it is to make homemade naan, and that all Indian food isn't laden with heavy cream. Here are five of my favorite recipes from the pages of this beloved book. Enjoy!
Mum's Chicken Curry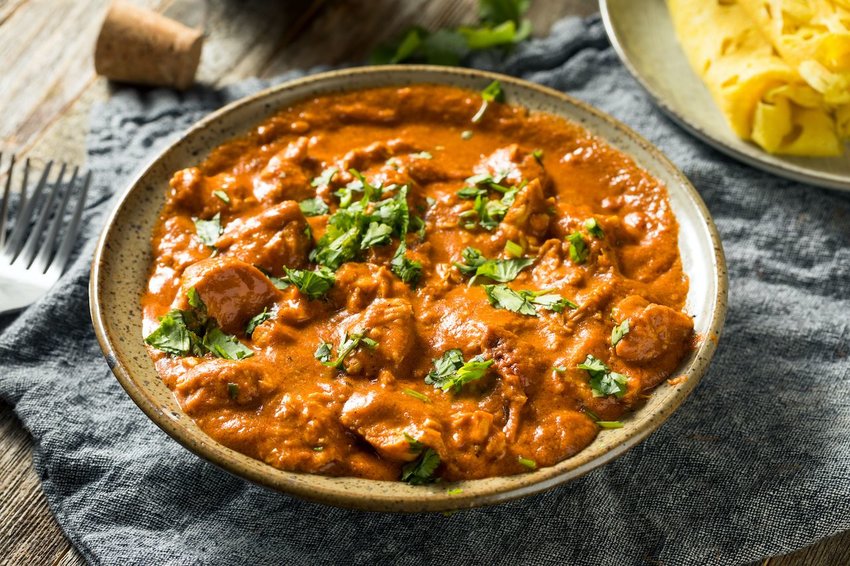 This recipe for Mum's Chicken Curry first inspired me to buy Sodha's cookbook. Published in New York Times Cooking alongside a recipe for homemade naan, a friend of mine — a chef — sent me the recipe with rave reviews. Years later, I've made it countless times — I barely need to look at the recipe to complete the dish. In a solid 30 minutes, I can have a simmering pot of curry bubbling on my stove, the divine smells of cumin and cinnamon infusing my kitchen. During these troubled times, this recipe is especially perfect for a cold, rainy day when you're in need of comfort food.
Caramelized Onions and Jeera Rice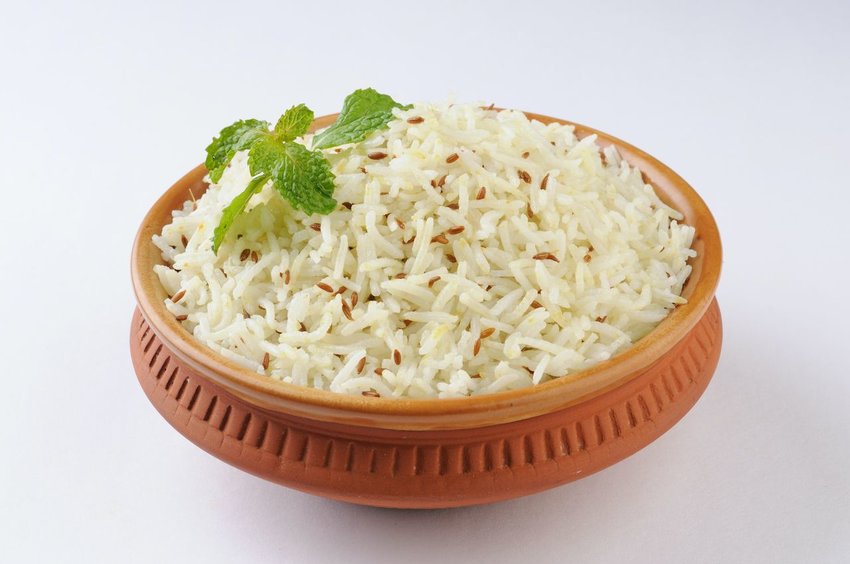 Underneath the splattered recipe page for Caramelized Onions and Jeera Rice, I have written: "Soooo good — next time double!" Since it's best to take one's own advice, I always follow these instructions — this recipe is that good. Another important tidbit: if you have the time, or if you're cooking for company, choose jeera rice over the rice cooker. The one-pot dish is simple to make on the stovetop, but it turns normal rice into something spectacular. Make it one time and you'll never go back to basic rice again.
Daily Dal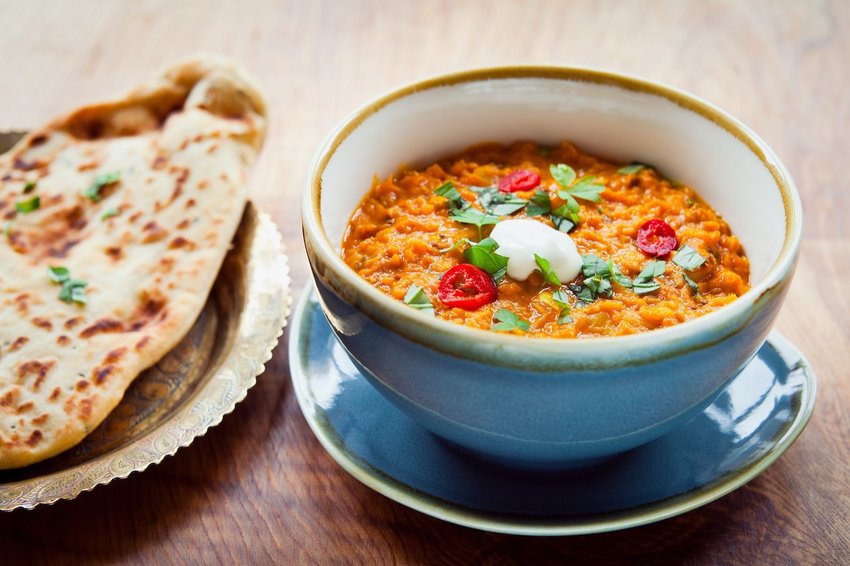 This recipe is one of the author's "most treasured" — her mother has been cooking it since 1975. Although it's only been in my repertoire for a few years, I'd have to agree. I've made these red lentils so many times, the recipe page is permanently stained by turmeric. This dal is basic, but satisfying, and can be whipped up with a few staple pantry items. From this recipe, I've learned that lentils can be cooked like pasta — without measurements, simmering on the stove, until the preferred texture is reached. Serve over a bowl of rice and dinner can be ready in 30-minutes flat.
Golden Garlic Raita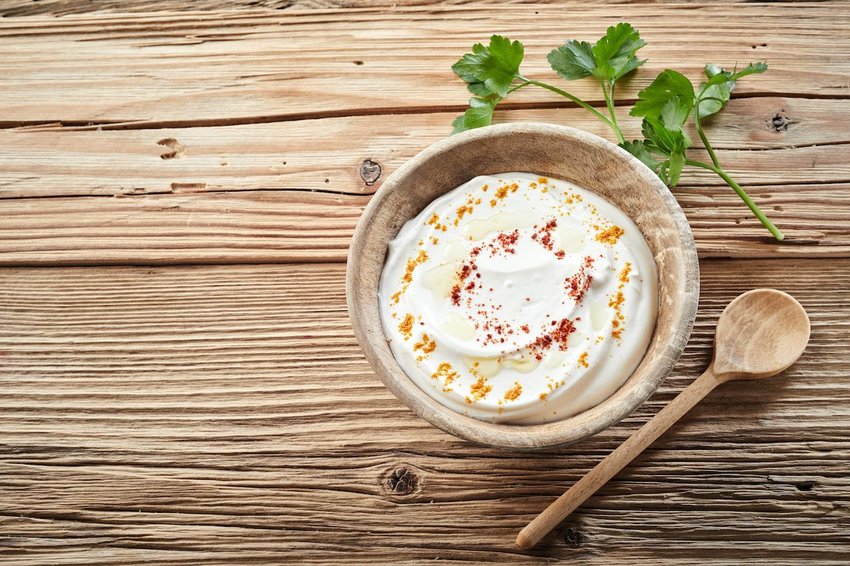 This is another recipe you'll want to double. In fact, one taste and you'll find yourself licking the bowl — sneaking bites before the table is even set. Sodha's recipe for raita, a classic Indian dish of yogurt that is meant to cool spicy flavors, is infused with garlic oil. The result is a creamy, flavorful, and decadent accompaniment to any Indian dish of your choosing. Pro tip: if you don't have fresh red chili on hand, substitute red hot pepper flakes.
Roasted Butternut Squash Curry with Garlic and Tomatoes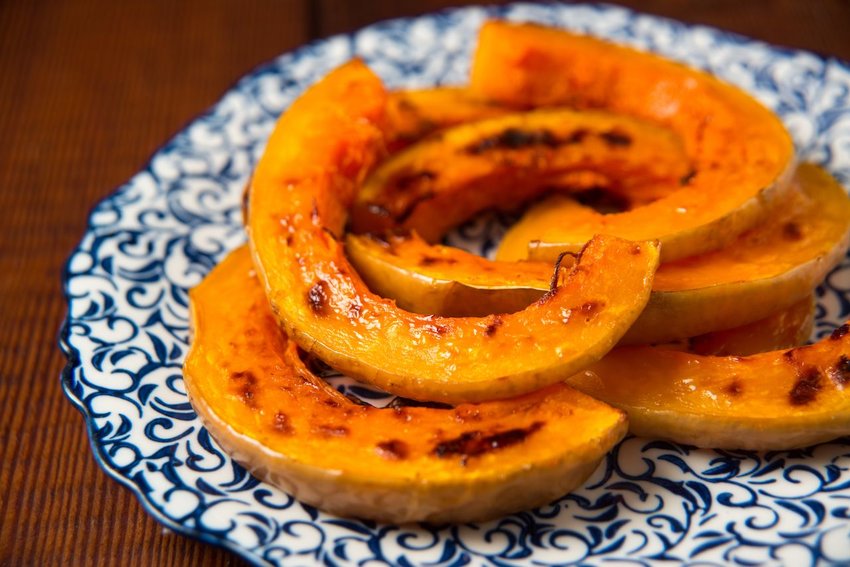 Before buying Made In India, I would have never thought butternut squash and curry to be well-matched. But after receiving a large butternut squash in my CSA box, I decided to give this recipe a try. According to Sodha, squashes do quite well in Indian recipes. They "hold their shape in curries, they love a little bit of chili, and you can usually feed a whole family using just one." All of this is true. The flavors of chili and squash marry well together and when topped with the previously reviewed Golden Garlic Raita, a plate of this squash is truly delectable.
Made In India: Recipes From an Indian Family Kitchen | Available in hardcover and digital
Photo: JoeGough/ShutterStock