Already dreaming of your next trip? So are we. Which is why we're starting a new column dedicated to cookbooks that will inspire your next trip. If you're stuck at home, you may as well satiate your appetite for travel by diving into a new type of cuisine. Each week, we'll choose a cookbook that features a culinary destination or culture, highlighting five of our favorite recipes for you to try at home. This week, we dive into the essential Mexico: One Plate At A Time by renowned chef Rick Bayless.
Who among us doesn't love Mexican food? Tacos are a favorite on Tuesday (or any day, really), while nachos are a guilty pleasure beloved by all. But in the states, Mexican food is often filled with preservatives, encased in flour, or smothered in cheese. In doing so, the food becomes so Americanized that it doesn't represent the true appeal of authentic Mexican cuisine.
Authentic Mexican Food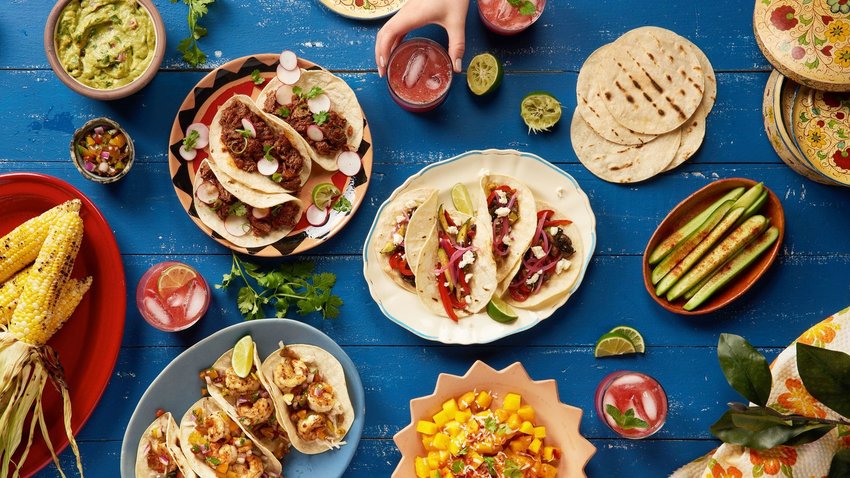 I learned this for myself when I spent three weeks living in Chacala, Mexico, a small town located on the Pacific Ocean, north of Sayulita. During this time I discovered genuine Mexican food to be much fresher, and often much lighter than the Tex-Mex variety that has pervaded the states.
While I was in Mexico, the seafood was caught directly from the ocean and prepared on the very same day. Vegetables, like fresh tomatoes, summer squash, and peppers, were all obtained from the local market and used abundantly throughout each meal. Cheese and sour cream were served sparingly, and lunch was a larger occasion than dinner. Above all else, the food was delicious and nourishing.
Learning from the Best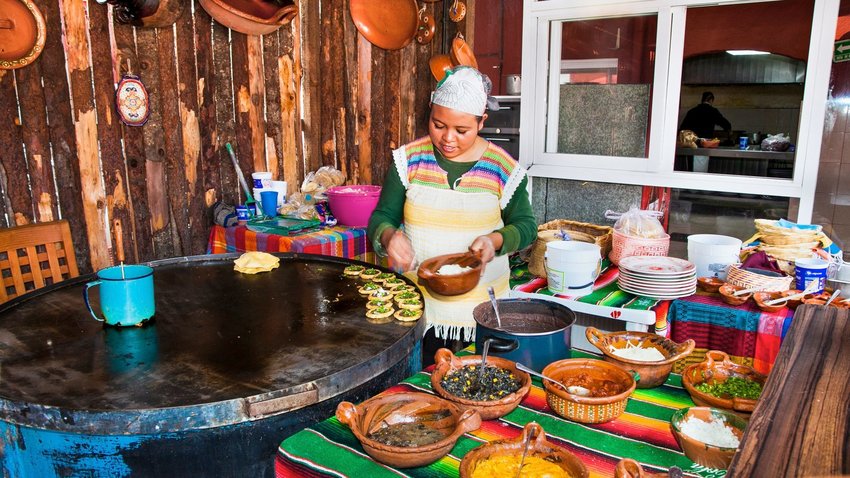 When I arrived back home after my trip, I was eager to recreate many of the dishes I had tasted across the border. After much research, it seemed that Rick Bayless's Mexico: One Plate at a Time (also available from Amazon) was the definitive book on authentic Mexican cuisine.
I recognized the chef and television personality from his two award-winning restaurants, Frontera Grill and Topalobambo, in my hometown of Chicago. I'd also seen him compete and win on the Bravo show, Top Chef Masters. And I remembered watching his PBS cooking show, also called Mexico: One Plate at a Time, for which this cookbook was a companion piece. It seemed Rick Bayless was the person to learn from when it came to Mexican food.
Fresh, Honest Food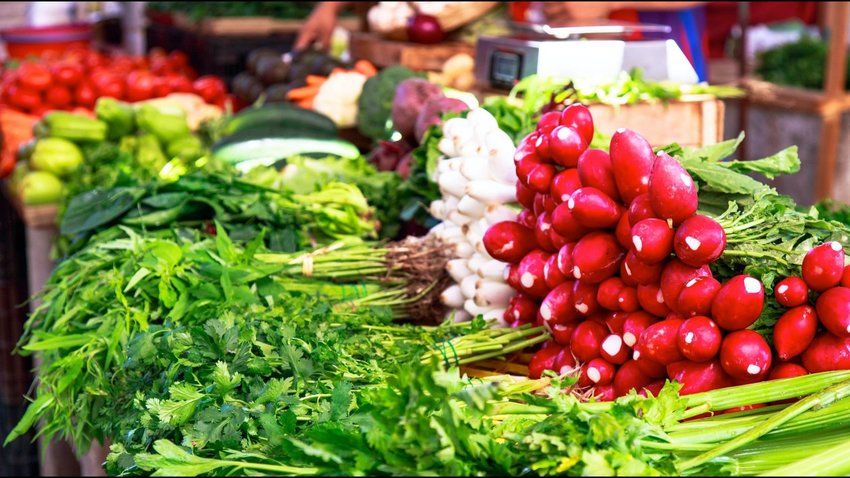 From the start, Bayless reveals the book's mission is for people to cook "fresh, honest food."  In fact, to encourage his readers to live healthy lives, Bayless lays out a six-step regimen for eating and living well: cooking without processed ingredients, growing your own food, shopping at the farmers' markets, eating seasonally, planning one special meal a week, and sharing food with friends and family.
Moreso, Bayless — who is a teacher at heart — clearly lays out ways in which authentic Mexican food can be accessible to the average home cook. Substitutions are included with every recipe, and each section is accompanied by a complete list of FAQs. Best of all, each recipe is tested and perfected, coming out exactly as written. Although it's 20 years old, this book remains one of the best. Here are five of my favorite recipes to start.
Mexican-Style Thick Cream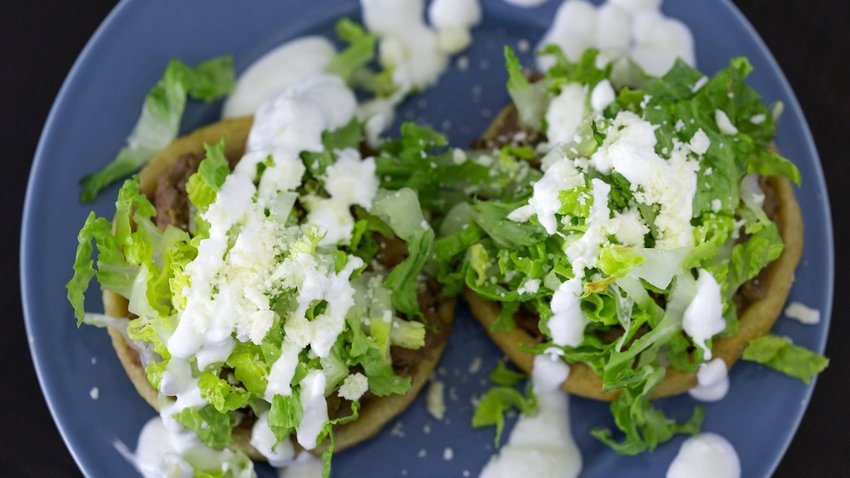 Bayless calls for Mexican-Style Thick Cream in over half his recipes, and although it can be substituted for sour cream or creme fraiche, I highly recommend making your own. I must admit, this recipe intimidated me at first — it requires leaving cream out on the counter to sour overnight. But once you gin up the courage to make it for yourself, Crema Mexicana is a revelation. It's luscious and thick, and when it's drizzled on the final dish, it elevates any recipe that calls for it. It's also incredibly easy to make, so you really have no excuse not to.
Creamy Enchiladas with Chicken, Tomatoes and Green Chile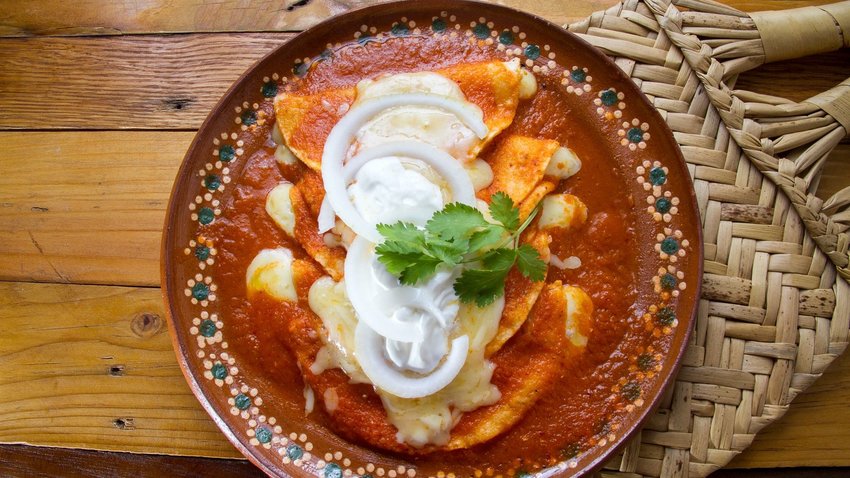 When I first made this recipe for my husband — and I cook a lot — he declared its flavors his favorite of all time. He happens to adore Mexican food, so he might be biased, but I'd have to agree that this is the best recipe for enchiladas I've come across. The secret is in the homemade sauce, which requires pan-roasting green chiles (don't worry, it only takes 10 minutes), blitzing them in the food processor with tomatoes, and adding Crema Mexicana. Corn tortillas are then stuffed with shredded chicken, covered in sauce, and quickly baked in the oven for a truly superb dinner.
Chipotle Chilaquiles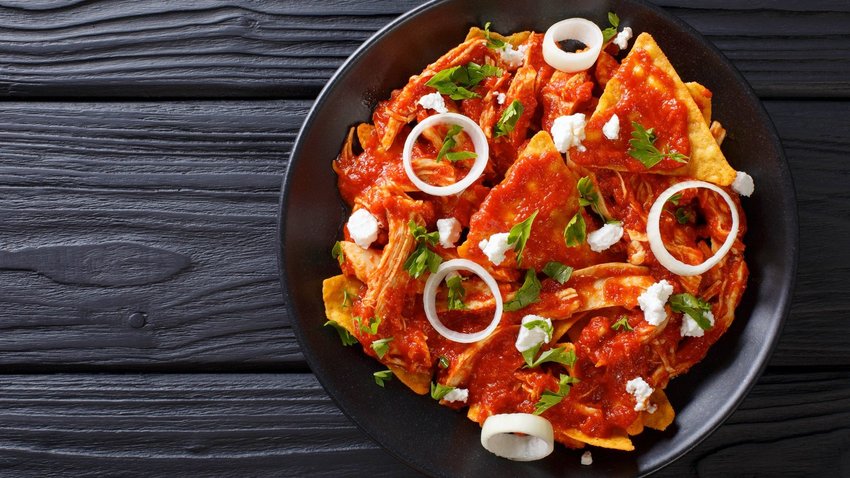 If you've never tried chilaquiles before, then you are in for a treat. This ever-popular dish consists of thick-cut tortilla chips smothered in a spicy chipotle sauce, topped with an egg or shredded chicken, dusted with cheese, and drizzled with crema. When I was in Mexico, chilaquiles were most often served for breakfast (the Mexican girls on my trip told me they make great hangover food), but they're also acceptable to serve at any meal. Best of all, this recipe is quick and easy, and with a few pantry ingredients, you can have food on the table in 30 minutes.
Cheese-and-Mushroom Quesadillas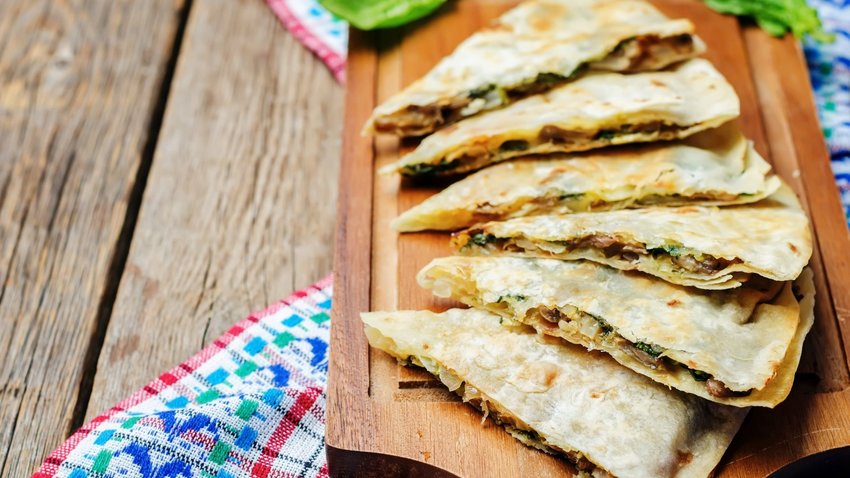 I first made these Cheese-and-Mushroom Quesadillas when I was asked to bring an appetizer to a Cinco de Mayo party. In truth, they were a bit more labor intensive than most of Bayless's recipes. After sauteing the mushrooms, one must make each quesadilla individually, which took some time. Plus, I made the accompanying Roasted Tomato-Green Chile Salsa, because it seemed like a necessity. But in the end, the work was worth it. The quesadillas were a smash hit, gobbled up in a matter of minutes, with countless friends asking for the recipe. Whether you're making it for two or ten, these quesadillas are sure to impress.
Grilled Skirt Steak Tacos With Roasted Poblano Rojas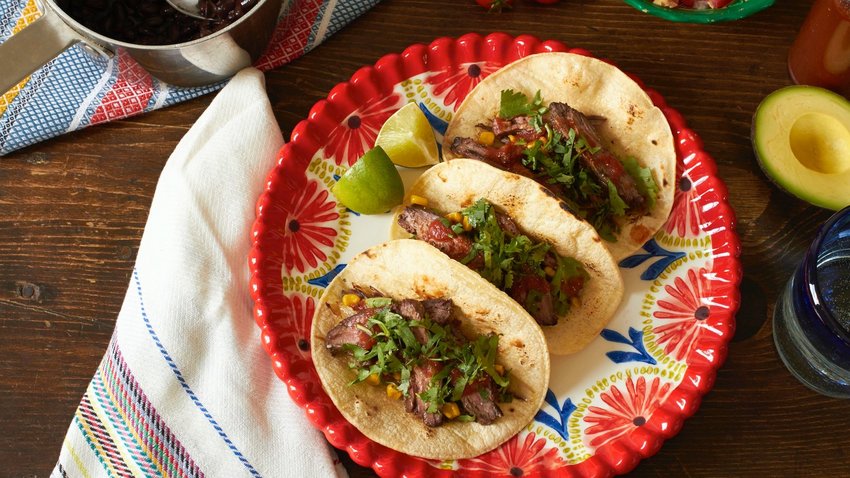 When I go to a taqueria, the chances of me ordering a steak taco are pretty high, which is probably one of the reasons I love this surprisingly simple recipe. The skirt steak is marinated in a blended sauce of onions, cumin, garlic, and lime juice. While the steak marinates, the onions and poblano peppers are charred and grilled. While it can be made inside on a cast iron skillet, I recommend this recipe for when it's warm enough to grill. With some good tortillas, homemade margaritas, and sunshine, these spicy tacos make for a great day.
Mexico: One Plate at a Time | Also available on Amazon