From pizza to pasta to parmesan cheese, the the iconic foods of Italy are ubiquitous here in the States. So much so, that it's likely you already have an Italian cookbook (or two) sitting on your shelf. Well, it may be time to make room for one more because Tasting Rome: Fresh Flavors and Forgotten Recipes from an Ancient City (also available from Bookshop.org) is a keeper.
From co-authors and ex-pats Katie Parla and Kristina Gill, a food blogger and a photojournalist, respectively, Tasting Rome dives into the streets and eats of one of Italy's most famous cities. Doubling as a guidebook and a cookbook, Tasting Rome teaches us everything we need to know about Rome and its fascinating food scene.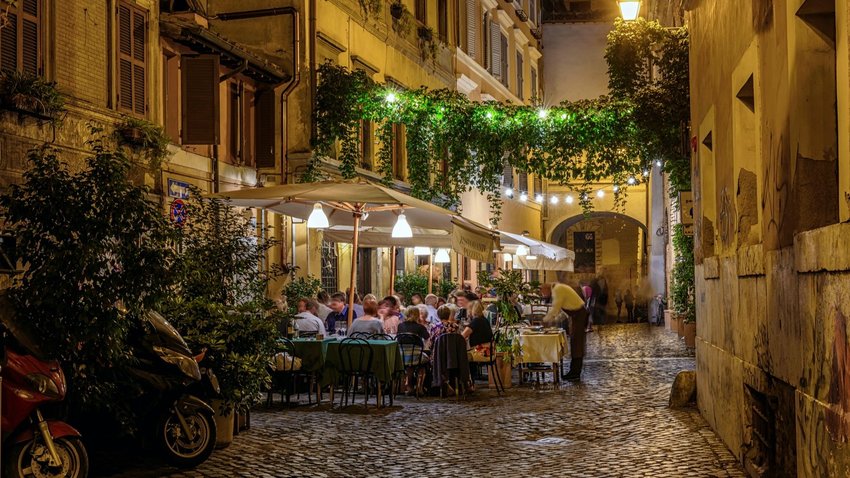 Ultimately, it's the authors' intimate knowledge of Rome's culture, history, and cuisine that sets this book apart from every other Italian cookbook I've read. From the photos of day-to-day Roman life to the in-depth recipe stories, this book is a love letter to a place that captures the heart of anyone who visits.
It should be noted that Tasting Rome is a book for people with adventurous palates and a willingness to try new things in the kitchen. Anchovies are frequently used, bread is made from scratch, and the book even occasionally calls for organs. The outcome, however, is a cookbook that would make nonna proud — classic Italian food with an innovative twist.  Here are five great recipes to try for yourself.
Pumpkin Frittata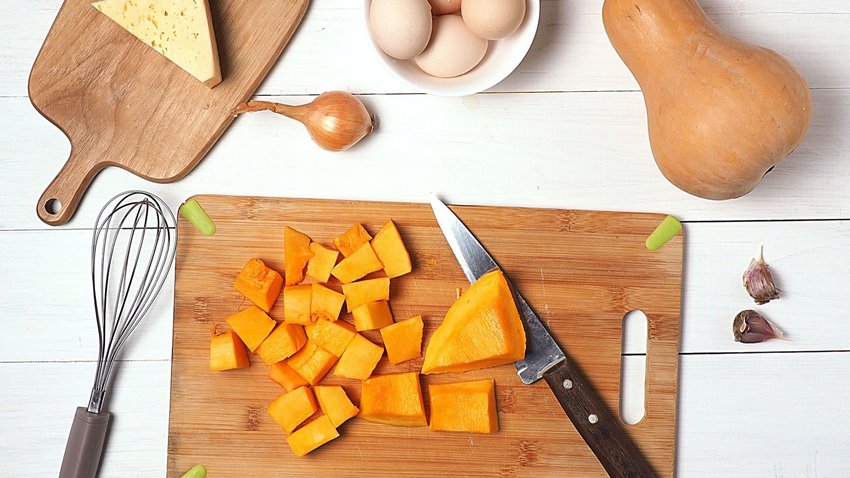 Cucina Ebraica, a section dedicated to Jewish cuisine in Rome, is one of the book's standout chapters. As an old city in a Catholic country, I was surprised to learn that a large portion of Roman cuisine was influenced by the Jewish ghetto, located in the city center. As such, it feels right that the book pays homage to these roots. A favorite from this chapter, frittata di zucca, or pumpkin frittata, manages to be both creative and unintimidating, two qualities I rather appreciate in a recipe. The authors write that the gourd is a symbolic food that is often employed during the Jewish New Year, called Rosh Hashanah. In Rome, the gourd of choice is a local pumpkin. Since most of us don't have access to this special variety, butternut squash is equally delicious and an excellent way to use up the autumn harvest.
Arcangelo Dandini's Potato Gnocchi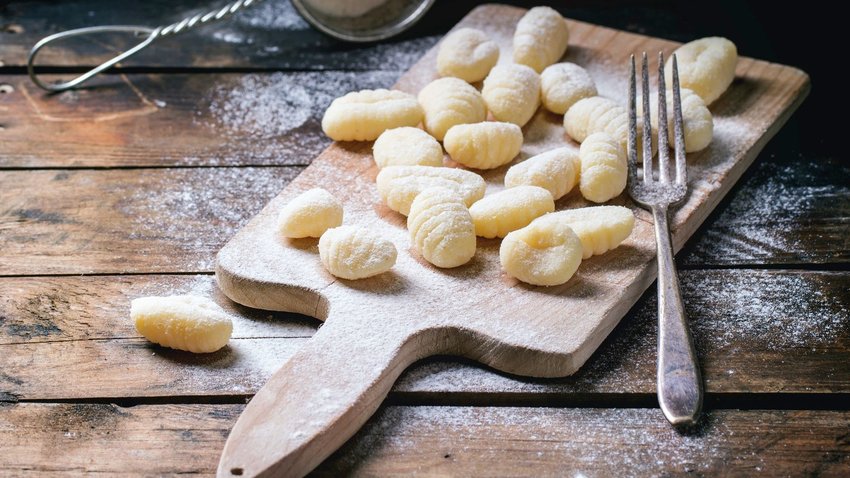 If you've never made homemade gnocchi before, then you're in for a real treat with this recipe for gnocchi di patate. Borrowed from "gnocchi master" Arcangelo Dandini, the key to this recipe's success is using a potato ricer in place of a food mill. And while it's a bit of a workout, discovering the pillow-like texture of homemade gnocchi is worth the extra time spent in the kitchen. Traditionally, gnocchi was made on Thursdays in accordance with the Roman proverb, "gnocchi Thursday, fish Friday, tripe Saturday." As a heavier dish, Rome's Catholic population dined on gnocchi on Thursdays before partaking in a much lighter meal of fish and vegetables the following day.
Fried Squash Blossoms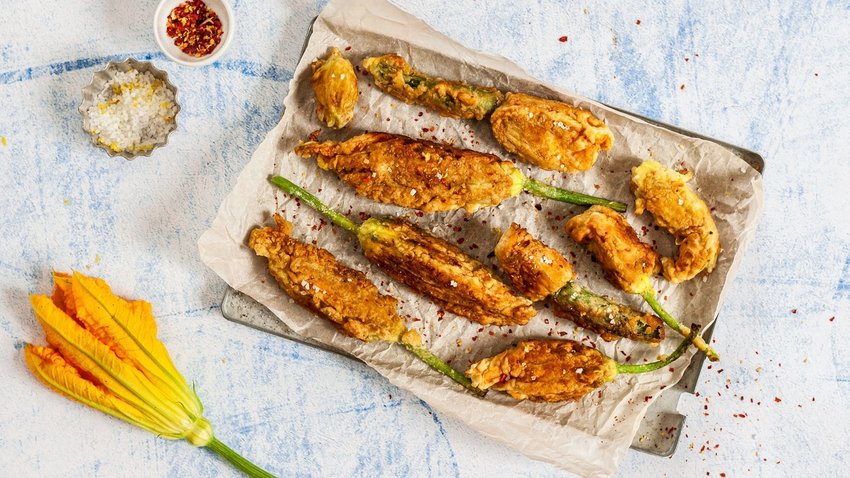 Parla and Gill reveal that fried starters are a frequent sight on Roman tables during the holidays, and indeed there is something special about fiori di zucca, or fried squash blossoms. A common dish found throughout Rome, fried squash blossoms often rely on stuffing the vegetable's flower with ricotta and then encasing it in a heavy batter to fry. In Tasting Rome, the squash is stuffed with mozzarella and a sliced anchovy, a combination that packs a bold punch of creaminess and flavor. It may take a bit of work to procure squash blossoms, in addition to stuffing and frying them, but the end result is a stunning dish that will be burned into your memory. If you don't have a zucchini plant in your garden, squash blossoms are often sold at farmers' markets in mid-summer.
Thin Crust Roman-Style Pizza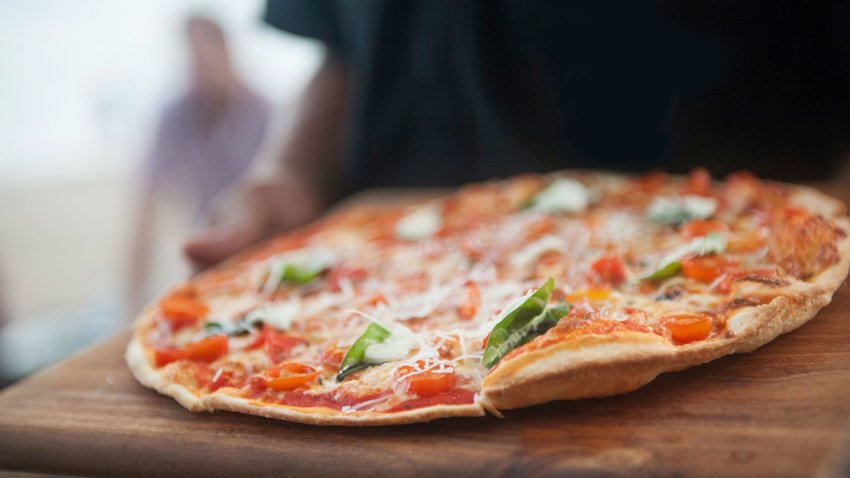 When it comes to pizza, many of us focus on the importance of the toppings, not realizing that the dough is the dish's real star. Luckily, Tasting Rome's recipe for Thin Crust Roman-Style Pizza has some serious star quality. The thinly rolled dough is akin to a flatbread pizza, crispy on the outside, chewy on the inside, and perfect all-around. Just make sure to plan ahead before you tackle this project — since the dough slowly rises in the fridge, it requires 24 hours of passive prep time. The toppings are up to you, although the authors recommend adding a combination of prosciutto and figs or the above recipe for fried squash blossoms. To get the signature crispy crust, they also suggest investing in a pizza stone or baking steel.

Patrick Pistolesi's Cosa Nostra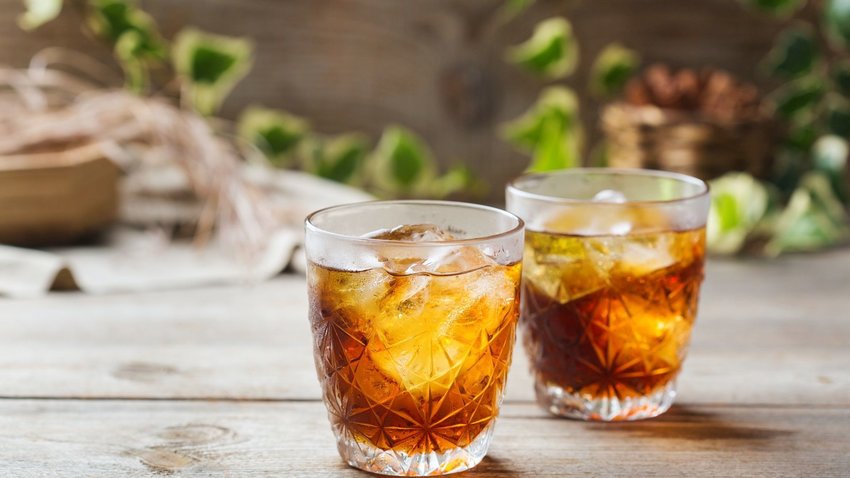 The last section of the book is dedicated to drinks, and I must say, I love cookbooks that recognize cocktails as a food group. The cocktails featured in this book are unique and modern, ranging from a Carbonara Sour, a drink that calls for fat-infused vodka, to the Frida Kahlo, which features a blend of Mezcal and elderflower liqueur.  Never one to shy away from aperitifs, especially before a large meal, I'm partial to the Cosa Nostra, a borrowed recipe from Rome's "cocktail king" Patrick Pistolesi. A spin on a classic Old Fashioned, the bourbon cocktail has bitter notes derived from a combination of Campari, Rararbaro Zucca, and Fernet Branca. The result is a complex cocktail that is quite fun to make at home.