One of the best things about a great beach vacation? You don't need a passport. There are plenty of exotic, exciting, and secluded beaches right here in the U.S. and the size and scope of the country allows for diverse experiences on either coast. Whether you're hoping to ride big waves, lay above the sand in a hammock, or explore sea caves, there's a domestic beach for you to explore.
Outer Banks, North Carolina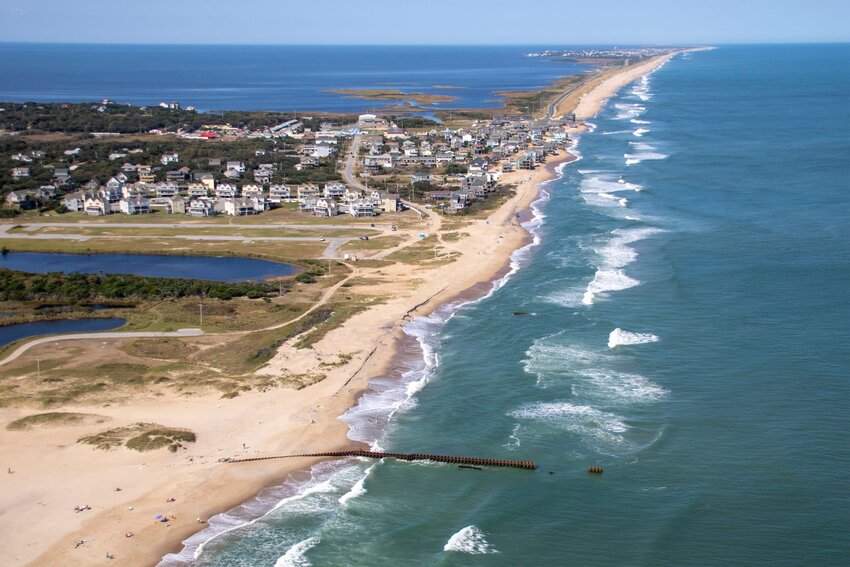 Famous for its spacious beaches, sandy dunes, and picturesque lighthouses, the Outer Banks is a classic beach vacation destination. Located off the coast of North Carolina, the chain of barrier islands is dotted with different towns, most of which provide vacation rentals, kitschy shops, and village marinas. Referred to as "OBX" by the locals, the Outer Banks offers plenty to do on the water, with fishing, surfing, and windsurfing drawing visitors to the coast. Its pristine beaches also provide a healthy habitat for wildlife, including the wild ponies of OBX. Believed to be the descendants of shipwrecked Spanish mustangs, these wild horses can be spotted roaming the region's northernmost beaches.
Fire Island, New York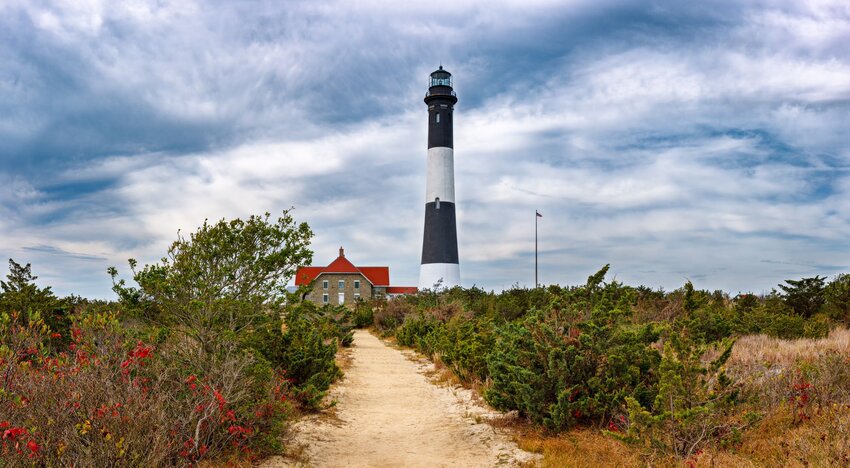 Another barrier island located across Long Island's Great South Bay, Fire Island is sought after by New Yorkers looking to escape the concrete jungle. Since Fire Island is filled with various rental communities, it also makes for a great domestic beach vacation. From families to lively singles (including a thriving LGBTQ scene), each Fire Island community has its own distinct personality that attracts beachgoers of all types. In addition to the 32 miles of continuous sandy beach along the Atlantic, this National Seashore is home to the Sunken Forest, an otherworldly preserve that's hidden behind the dunes. Since vehicles are not permitted on most of the island, cruiser bicycles with large baskets are requisite for getting around, adding to the island's laid back vibe.
Bandon's Beaches, Oregon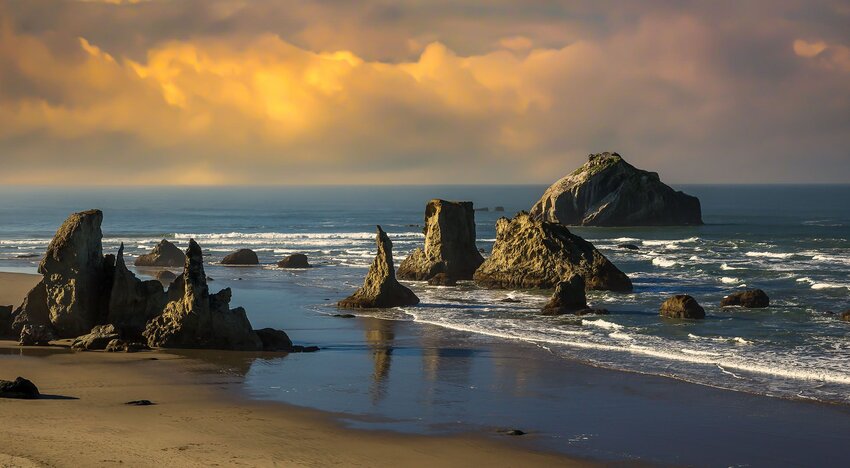 For a more rugged beach vacation, Bandon's Beaches combine the wild beauty of the Oregon coast with the adventure and charm of the Pacific Northwest. Consisting of a network of sandy beaches off Route 101, Bandon's Beaches are filled with rocky outcrops, tidal pools, and caves, making it an ideal spot to explore the coastline. Snapping photos of Bandon's iconic rock formations or viewing the elaborate sand artwork created during low tide should also be on your to-do list. Year-round, kayakers frequent the beach's marshes and estuary, both of which are spectacular for bird watching.
Sanibel Island, Florida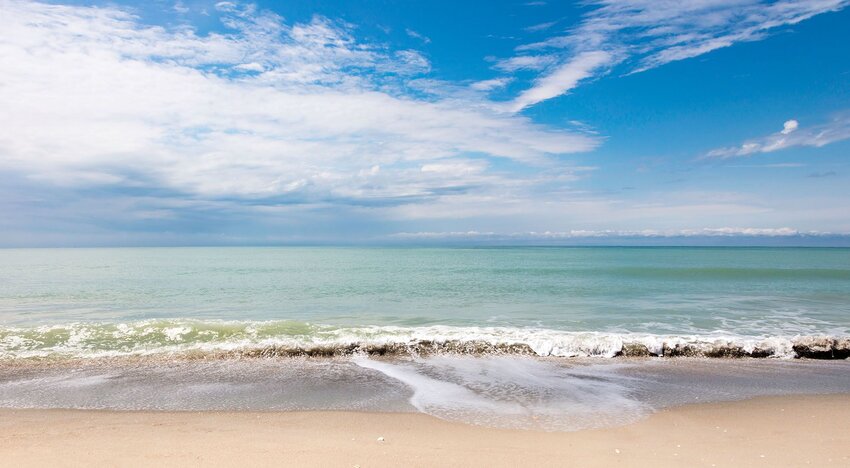 Sanibel Island is proof you don't need to travel far to find a beachy paradise. Located 17 miles from Fort Myers on the Gulf Coast, Sanibel is connected to the mainland via a roadway bridge, making it easy to get to by car. At 15 miles in length, the sandy beach runs the entirety of the island's western coastline, providing incredible views of the Gulf of Mexico's turquoise waters. The island's relaxing, coastal feel is appealing for visitors who want to spend their vacation in a hammock by the beach. For more active visitors, Sanibel offers plenty to do on the water, with boating, fishing, and snorkeling excursions available from local companies. And since Sanibel runs perpendicular to the mainland, its beaches are teeming with exotic shells, making it a top vacation spot for beachcombers.
Nantucket, Massachusetts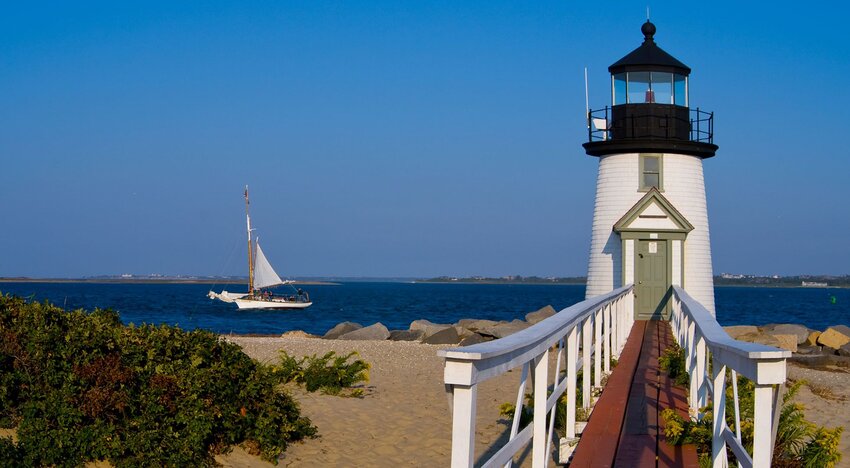 Derived from the Wampanoag word for "faraway place," Nantucket Island isn't easy to reach. Once you get there, however, you'll be happy you made the trip. With plenty of beaches to choose from, Nantucket is just the spot for anyone who wants to spend their vacation in the sun, sand, and sea. In addition to the beach, the 14-mile island is filled with 35 miles of bike trails that are frequented by beachgoers, as parking on the island can often prove difficult. Biking is also one of the best ways to see the island, from cycling through the cedar-shingled village of Siasconset to watching the sunset at Brant Point Lighthouse. On rainy days, a visit to Nantucket's Whaling Museum is in order, followed by shopping at the local island boutiques or strolling through the historic district's cobblestone streets.
Monterey, California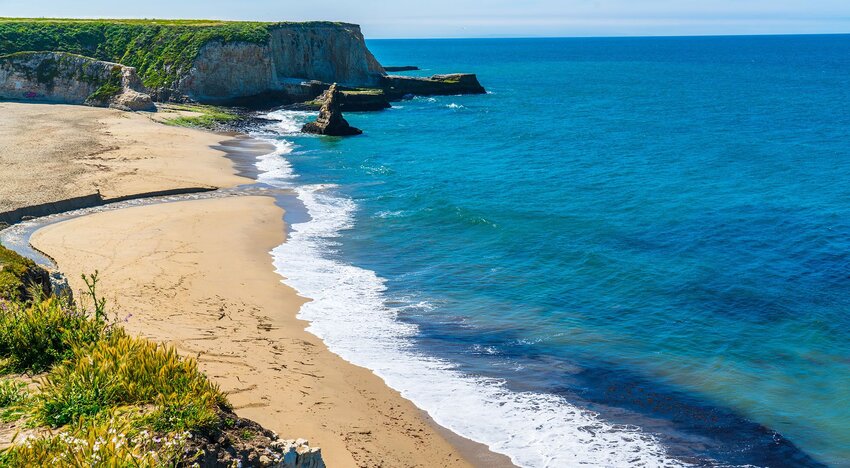 For a domestic beach vacation that provides unparalleled beauty paired with sophistication and culture, Monterey has it all. With 99 miles of spectacular California coastline in Monterey County alone, it's also the perfect destination for any kind of beach-related activity. Surfers and swimmers alike flock to the region to catch the rolling Pacific waves, while divers gravitate towards the kelp forests off the coastline. Animal lovers can take advantage of dog-friendly beaches, such as Carmel Beach and Asilomar State Beach, while whales are often spotted from Lovers Point. Whether it's a weeklong vacay or a weekend getaway, the town of Monterey is a good home base, with restaurants, hotels, and the Monterey Bay Aquarium to pass the time on a foggy morning.

Main photo by Catherine Owen/Shutterstock.