Adorable shops, picturesque homes, friendly faces, and enchanting natural surroundings – what more could you ask for? Hidden among Hawaii's popular tourist hubs are plenty of charming towns with all of these wonderful qualities. In other words, you'll definitely want to add these destinations to your island itinerary.
Hanapepe, Kauai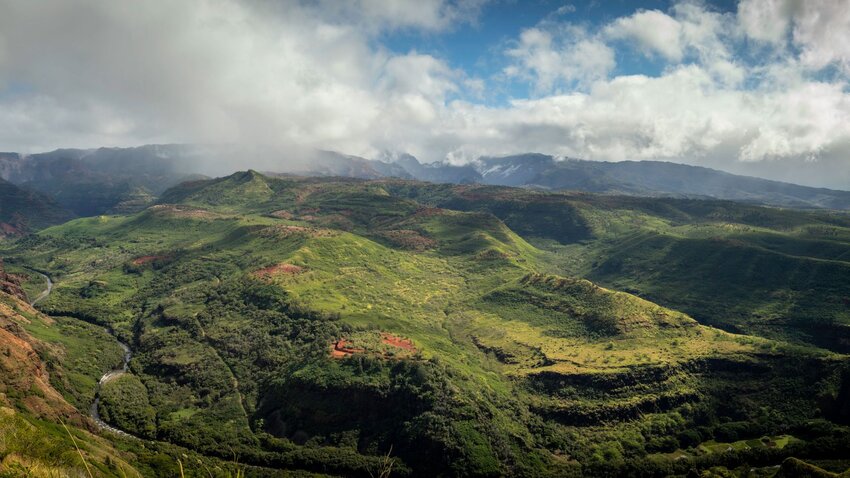 Hanapepe may be the most charming town in all of Hawaii. This little Kauai town has just one square mile of land, but there are countless quaint buildings, sunny skies, and loads of things to do.
The heart of Hanapepe is Hanapepe Road. While there, you can pop into the many art galleries, cross the Swinging Bridge, and grab some local books in the Talk Story Bookstore. Odds are you'll end up spending more time in Hanapepe than you expect, so if you want to grab a bite to eat, Midnight Bear Breads' macadamia nut pesto grilled cheese and Japanese Grandma's Café's Hanapepe roll are sure to do the trick.
But the best time to visit Hanapepe is on Friday nights between 6 and 8 p.m., also known as Hanapepe Art Night. Pop from one local art booth to another, listen to live island music, and simply enjoy the welcoming Hanapepe community.
Paia, Maui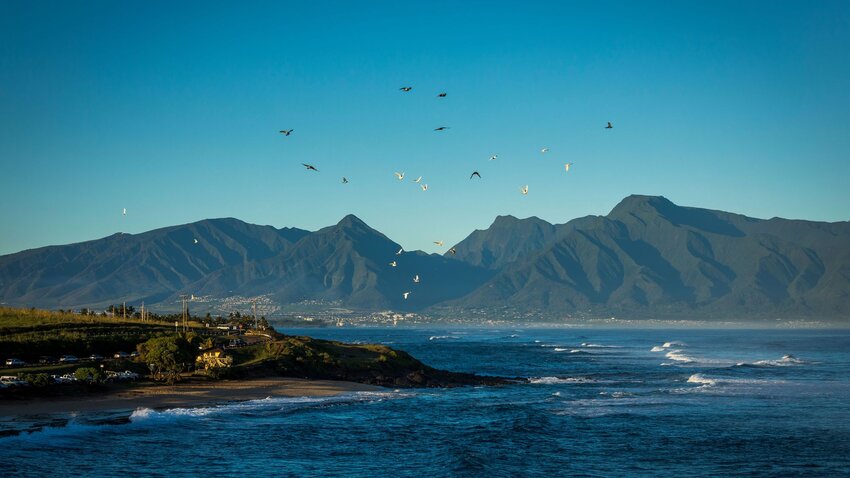 On the North Shore of Maui lies the sleepy town of Paia. Many visitors just drive through Paia on their way to Hana, but this beach town deserves a dedicated day of its own.
Shoppers will love strolling through the center of Paia town and popping into cute boutiques, like Mahina and Nuage Bleu. Beach enthusiasts won't want to miss out on the sun, sand, surf, and turtles of Ho'okipa Beach. And at the end of it all, you can have a fancy dinner at Mama's Fish House, one of the most in-demand restaurants on Maui. (Be sure to make reservations in advance.)
Lanai City, Lanai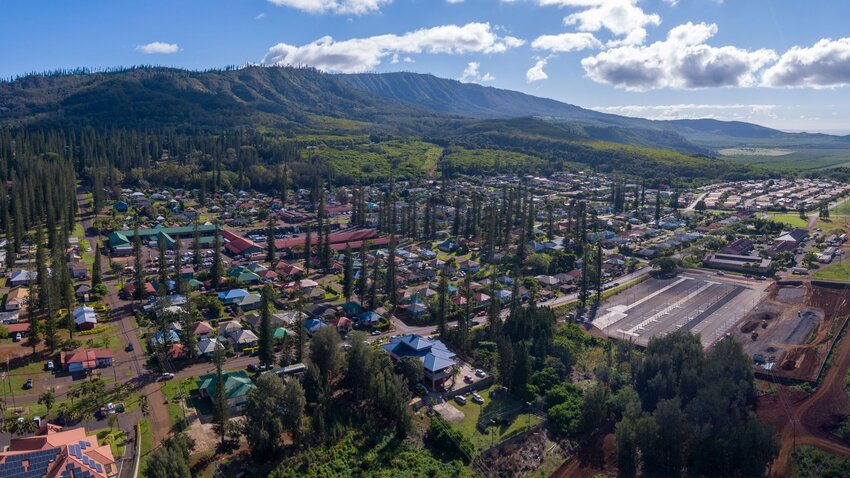 If you want to slow down, get off the grid, and experience the true pace of island life, head to Lanai. This small island has 3,000 residents, 30 miles of paved roads, and no stoplights. But at the center of it all is Lanai City.
Since Lanai City isn't all that big, there aren't many conventional attractions — no shops catering specifically to tourists or restaurants with an hour-long wait. Instead, you should simply take a leisurely stroll through town, pop into both of the art galleries (yes, there are only two), and have a lovely picnic at Dole Park.
Kailua, Oahu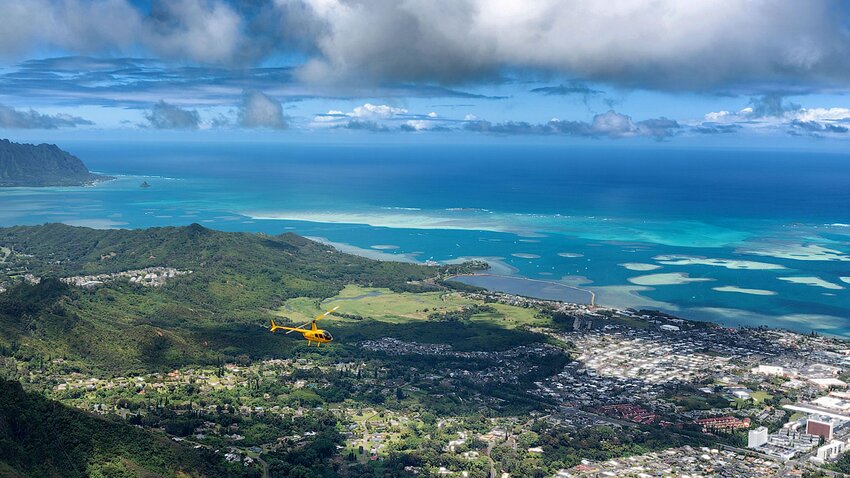 Kailua is by far the largest town on this list, but with a population of about 38,000 people, it's still quite small. This Oahu town naturally has a lot of beauty; there's Kailua Beach, Lanikai Beach, the Koolau Mountain Range, and the Mokulua Islands, just to name a few locations for outdoor adventurers to check out.
But it's really the community of Kailua that makes it one of the most charming towns in Hawaii. Filled with year-round farmers markets, landscape artists, and sustainability advocates, pretty much everyone in the community shows their love for the islands' natural splendor. Pop into Lauren Roth Art for island-inspired flower paintings, visit the weekly Kailua Farmers Market for some fresh tropical fruits, and stop by Protea Zero Waste for some eco-friendly lifestyle swaps.
Naalehu, Big Island of Hawaii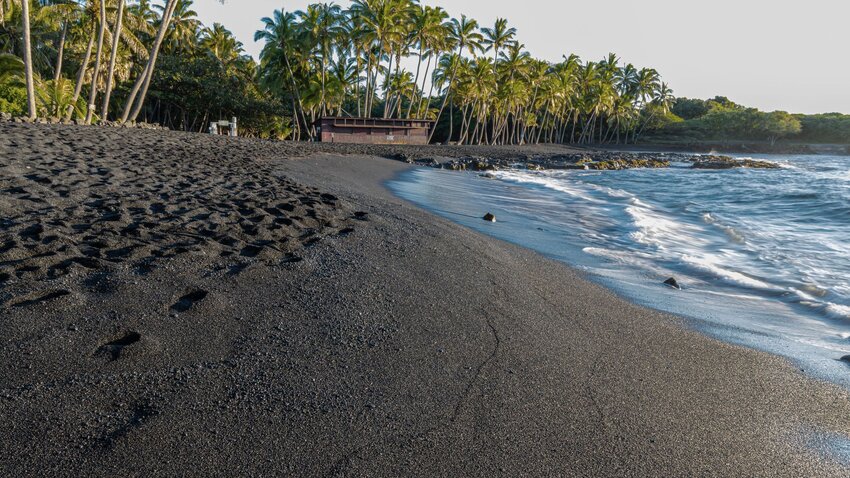 Not far from the famous Punaluu Black Sand Beach is the town of Naalehu. With its small, wooden Hawaiian plantation-style homes and thriving greenery, you'll get a glimpse of how locals live in the Hawaiian Islands.
Arguably the best stop in Naalehu is Punaluu Bake Shop. This fantastic bakery has been around since 1991, serving classic, guava, and taro Hawaiian sweet bread ever since. You definitely won't want to miss out on this freshly baked treat. After you've purchased your loaf, you can pop into a couple more local shops, like Ka Lae for a fantastic cup of coffee or Kau Art Gallery and Gift Shop for some local art.
Waimea, Big Island of Hawaii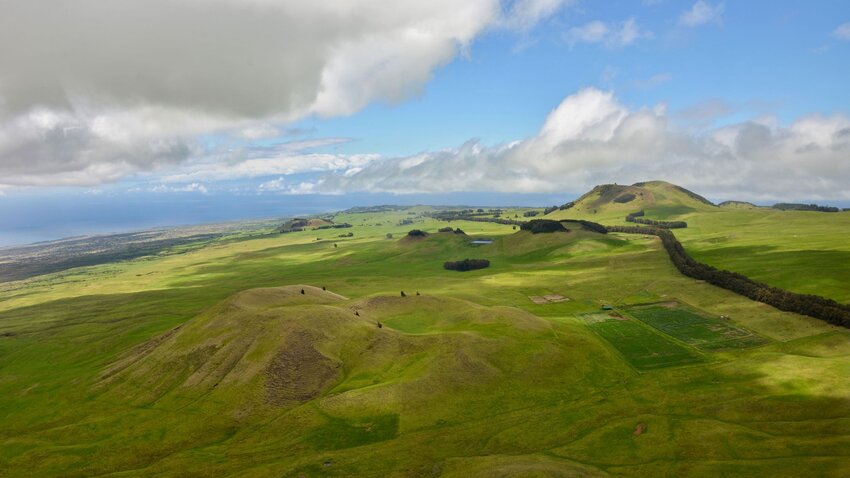 Not only is the town of Waimea charming, it's also very unique; located on the Big Island of Hawaii, Waimea is known as paniolo – or Hawaiian cowboy – country. That's right, Waimea is filled with ranches, cattle, and cowboys.
The best place to learn about the paniolos is at Parker Ranch. In its heyday, Parker Ranch was actually the largest ranch in the United States. Today, you can take a self-guided paniolo history tour, pop by the weekly farmers market, and, if you're lucky, experience the annual local rodeo each July.