Picking a vacation destination isn't always straightforward, especially when it comes to choosing a Hawaiian island. And it's hard not to get caught up in which is the best, or whether anything in Maui County trumps Waikiki beach. First-time Hawaii visitors discover what most experienced travelers know all too well: these islands are magical. Luminescent fish dart in the currents around otherworldly coral forests, surfers take turns riding steadily churning swells, and flora and fauna delight with bright flowers and feathers.
Of course that means you're in luck wherever you choose to travel in the Aloha State – especially if you're in the throws of making an Oahu vs Maui decision. Oahu's Waikiki is busy and exciting. There's always something to look at, shopping centers dripping with the limbs of banyan trees to visit, and nightlife to wander through. Maui, on the other hand, is full of blissful relaxation. Days are filled with wave-watching and body-boarding, playing in the sand, and camping out beside families with coolers and brightly colored umbrellas.
Still, these paradises aren't the same. Sure, you're likely to get sun and beach on any Hawaiian island, but your perfect trip may look different than someone else's. Variations in the islands' attractions and overall feel will undoubtedly influence which setting is right for you at this particular moment. Take a look below as we breakdown some of the best parts of these two perfect island getaways.
Only on Oahu
Oahu is an island teeming with motion. The majority of the state's population lives in Honolulu, making it a center of activity. Visitors occupy beach-chair rentals with pineapple drinks, lug surfboards down the rough sand, and carve out space for their towels on Waikiki Beach. And at night, Kalakaua Ave transforms from beach-thoroughfare to night-life-center. Loud music spills from rooftops and street performers dance, sing, and perform daring acts atop rickety, handmade towers.
As for daytime activities, Oahu's visitors can hike Diamond Head, the enormous volcanic crater with stunning views of Honolulu, lounge around pools, and attend surf lessons. The Honolulu Zoo is steps away from the beach, and the Honolulu Museum of Art, Bishop Museum, and Iolani Palace are just a few of the places you can get in touch with Hawaiian culture and history.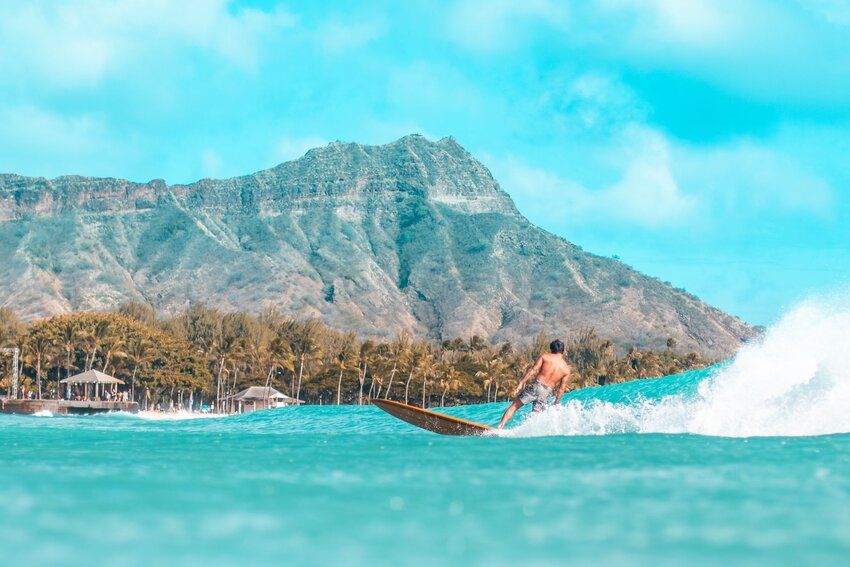 When it comes to food, Honolulu brings all sorts. Noodles from Marugame Udon draw in hundreds of hungry visitors (you can also order online and take yours to the beach to avoid the round-the-block line), Rainbow Drive-In serves heaping Hawaiian garbage plates, and the 'ahi poke from Ono Seafood is so addictive you'll be eating it standing right outside of the tiny shop.
Liliha Bakery's Coco Puffs are delicate pastries stuffed full of pudding. Sugared ice locations like Waiola Shave Ice and Lahaina Shave Ice serve mountains of the sweet, refreshing treat — dying your lips and tongue the color of your chosen flavor. And Honolulu Cookie Co. doubles as your dessert fix and your souvenir shopping, so really a win either way.
While there's more than enough in Honolulu to occupy a traveler for days, those with cars take to the roads that cut along the ocean-sprayed eastern coast. Pull-offs overlook the glistening horizon, mountainous islands, and snorkeling coves carved into rocky ridges like Hanauma Bay. Hiking paths stretch over these landscapes, providing panoramic views of Oahu's lush, dragon-spine mountain ranges. There's Kualoa Ranch for Jurassic Park enthusiasts, the North Shore waves for expert surfers, Dole Plantation's train and pineapple maze for families, and Pearl Harbor National Memorial with the USS Arizona memorial for history fans.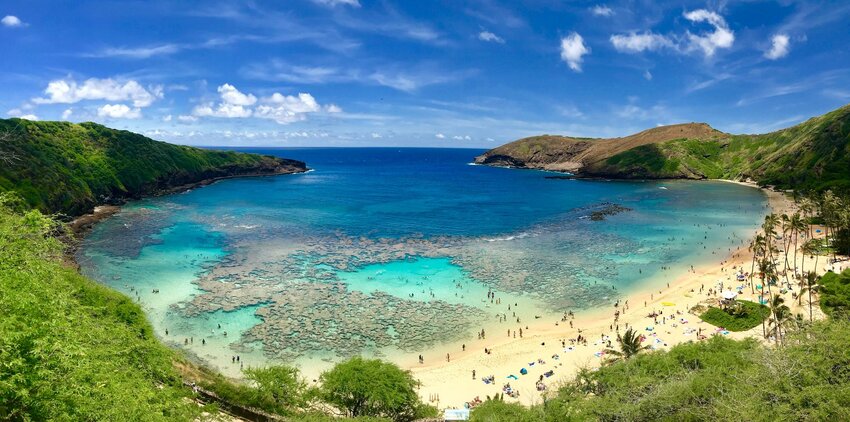 Musts in Maui
If Oahu is activity, Maui is relaxation. It's true that beaches in Oahu are wide and attractive and it's undeniable that Maui has plenty of adventures, but Maui's soft-sand beaches are irresistible, and difficult to leave.
West Maui is dotted with luxurious resorts, spas, and golf courses. While Kihei and Wailea on the southeast side are only slightly less resort-y, be prepared to soak in relaxation nonetheless. But if you're looking for a break from your favorite beautiful beach, Maui has adventure for you. The Road to Hana takes visitors along the upper edge of the island in a scenic 64-mile road trip. Along the Hana highway, the black sand beach at Waianapanapa State Park fascinates visitors with its jagged shoreline and blowholes. And off of Maalaea Bay, Maui Ocean Center wows with exhibits diving (quite literally) into Hawaii's marine life.
As for food, the south shore's home to Maui Brewing Company's open-air patio complete with a sustainable menu of local produce and meats, tasting menus of the Maui-crafted drafts, and weekly live-entertainment and events. To the north in Lahaina, Star Noodle's popular pork buns and homemade raman, saimin, and udon make reservations an absolute necessity. For your sweet tooth, Maui hosts numerous stalls all over the island that sell banana bread, including Aunty Sandy's 30+ year old banana bread shop.
Mostly, though, Maui doesn't inspire movement. The point of each day is to fill yourself up with ocean views and nap in the sun. The nightlife involves bringing beach chairs to the water's edge and watching the glorious sunset, and staying until the sky fills with stars.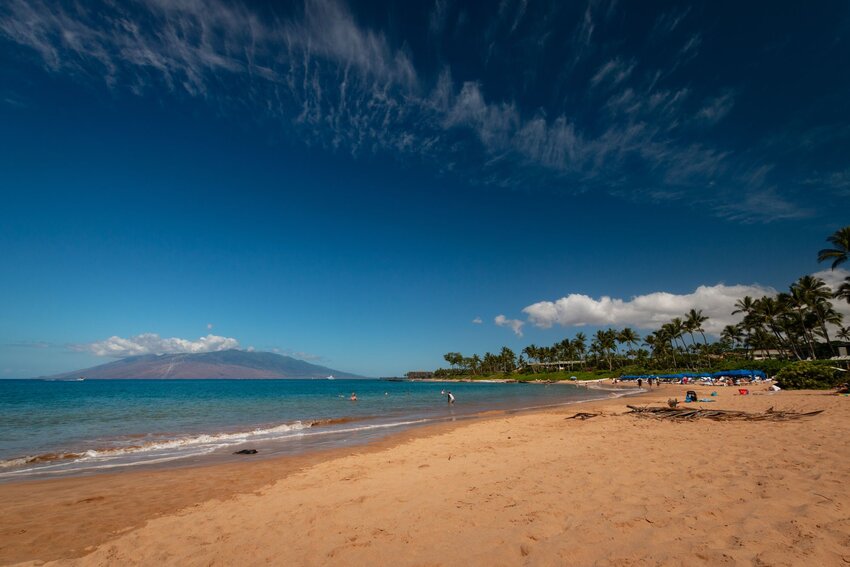 During the sunlit hours, families bring down their chairs and towels, armed with all of the sun-protection imaginable, and camp. They build enormous sand sculptures and are rocked gently in the water when they get too warm. Maui tempts visitors with leisurely idleness. Spend the days lazing on the beach, swaying in the waves, reading and sipping an iced drink, and gazing meditatively at the clouds languidly traversing the horizon.