With the arrival of fall, crisp morning air, and changing colors, most are already packing away their sunscreen and swimsuits for the season and preparing to embark on a classic leaf-peeping adventures. But with the dwindling summer crowds, fall is an optimal season for sun seekers to take advantage of emptier beaches and plummeting accommodation rates in still balmy, but not sweltering, weather. Some of the world's beaches are even better experienced in the fall.
La Jolla Shores, California, USA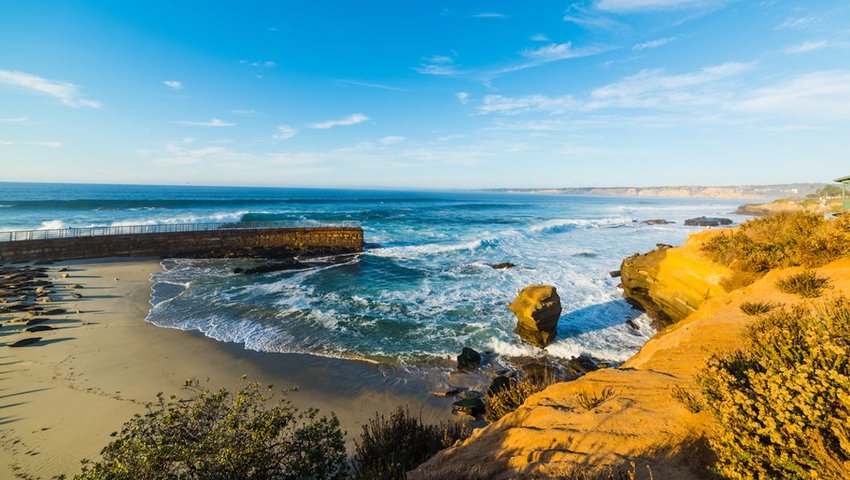 With clear skies, low chances of rain, and a temperature reaching the high 70s Fahrenheit, fall is a pleasant time to kayak La Jolla's seven sea caves and explore varied marine ecosystems. Paddle past kelp beds, encounter leopard sharks, and watch sea lions play on nearby rocks. After strolling the mile-long La Jolla Shores, indulge in some of San Diego's finest boutique shopping followed by a hearty meal at one of the neighborhood's chic restaurants.
Jumeirah Public Beach, Dubai, UAE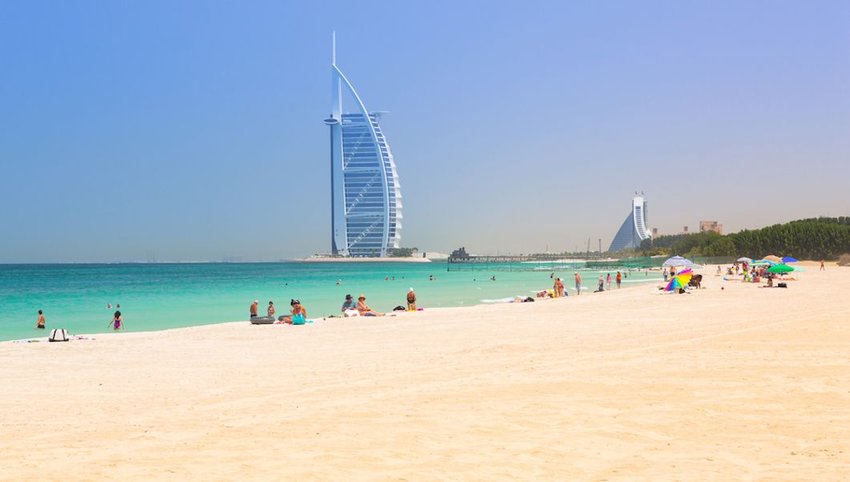 For thrill seekers and daredevils who love a good beach, glitzy Dubai's Jumeirah Public Beach on the Persian Gulf is the ideal fall destination. When its sweltering desert heat cools slightly after summer highs, visit the beach for an action-packed itinerary to experience both the city's pristine shores and dune-filled deserts. Explore an underwater world during scuba diving sessions, defy gravity while flyboarding, or experience Palm Jumeirah from above on a thrilling skydiving adventure. Squeeze in a rest day and tan on the sparkling white sands with a view of the Burj Al Arab, one of the world's ritziest hotels, before exploring the surrounding desert by dune buggy, sandboard, or on an overnight desert safari.
Playa Grande, Costa Rica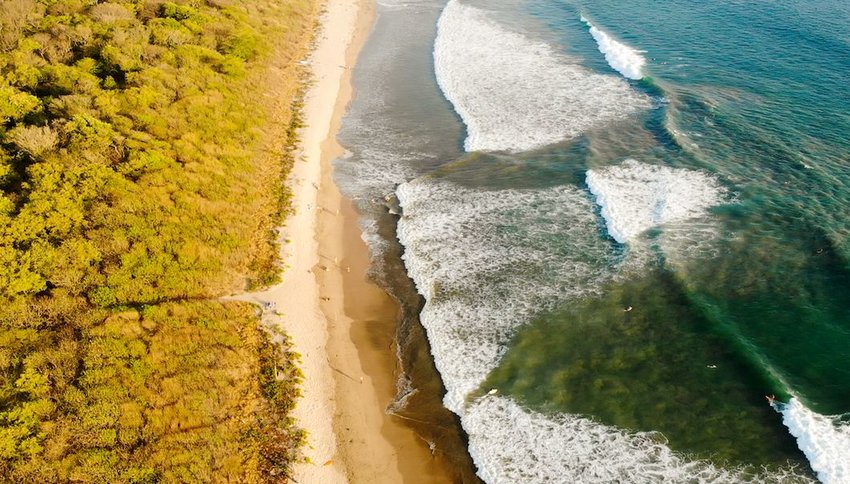 Situated along Costa Rica's north Pacific Coast on Las Baulas National Marine Park grounds, Playa Grande plays a vital role in the survival of the nation's leatherback turtles. Its sandy shores offer public access during the daytime, but come nightfall, visitors are only permitted entry to this protected area in the presence of a guide to minimize impact on the sea animals. Make your way to Playa Grande during nesting season beginning in October for an opportunity to witness female leatherbacks lay eggs in the sand. Aside from experiencing the wildlife, Playa Grande along Tamarindo Bay is also recognized for its consistent surf breaks.
Huntington Beach, South Carolina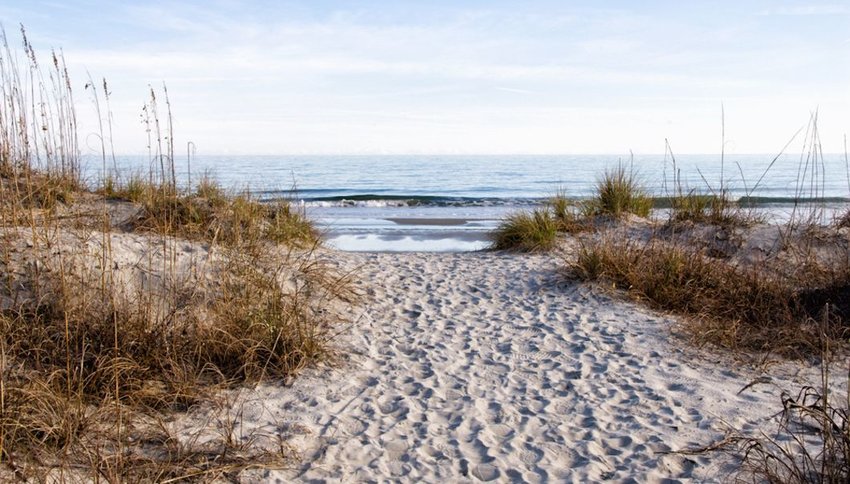 South Carolina's three-mile-long Huntington Beach offers visitors a pristine shoreline, as well as a network of nature trails and bountiful bird watching opportunities in conjunction with Huntington Beach State Park. Situated in Murrells Inlet, Huntington Beach State Park is recognized as a premiere birdwatching destination on the East Coast. With some 300 species present in the region, appearances of sandhill cranes and painted buntings excite dedicated birdwatchers. As summer crowds thin, you're more likely to spot and hear the wildlife from afar.
Eagle Beach, Aruba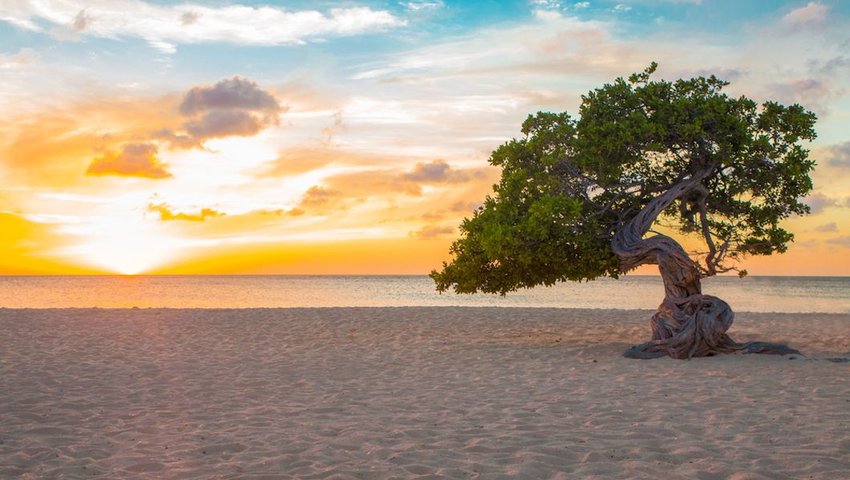 Not many tourists visit the tropical islands of the Caribbean in fall due to hurricane season, but savvy travelers know that autumn is the ideal time to take advantage of thinner crowds and low flight prices. Because Aruba sits below the traditional hurricane belt, the island statistically experiences fewer storms, making its star attraction, Eagle Beach, a warm escape. Just northwest of the island's vibrant capital of Oranjestad, Eagle Beach is lined by luxurious all-inclusive resorts and low-rise hotels. The beach's white sands have been consistently ranked as a favorite in the travel community. With mellow tradewinds, tanning sessions, and beach bumming beneath a thatched roof hut are even more enjoyable. Round out the evening with a romantic sunset cruise over sparkling waters or toast to the perfect getaway with fruity cocktails at a beachfront bar.
South Padre Island, Texas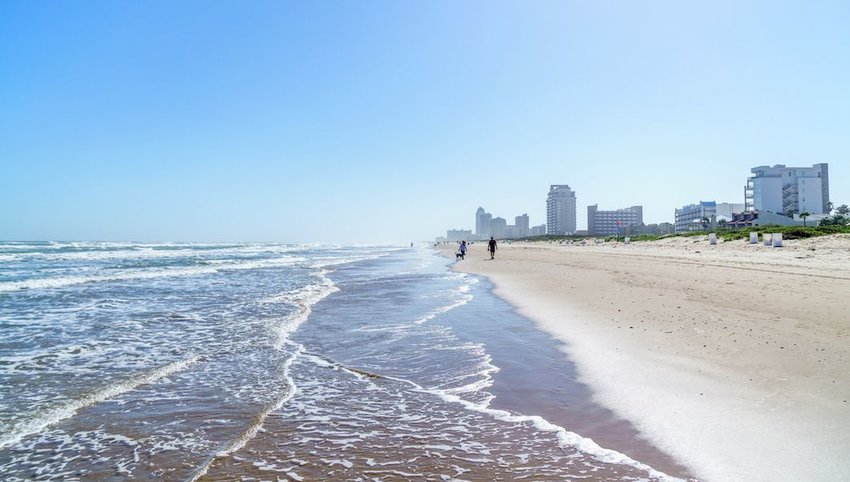 The bustling resort town of South Padre Island resides on a 34-mile-long stretch of tropical sands of the same name along the Texas Gulf Coast. Surrounded by warm, swimmable waters for much of the year, South Padre Island is a popular destination in the fall for its annual Sandcastle Days. Now in its 32nd year, this multi-day sandcastle building competition draws some 30,000 spectators to witness the talent of master sand builders and participate in amateur sandcastle building contests. Scheduled to take place October 3 to 6 this year, Sandcastle Days is an eventful family affair, and children are invited to dance to the live music and participate in arts and crafts at designated stations.
Elafonisi Beach, Greece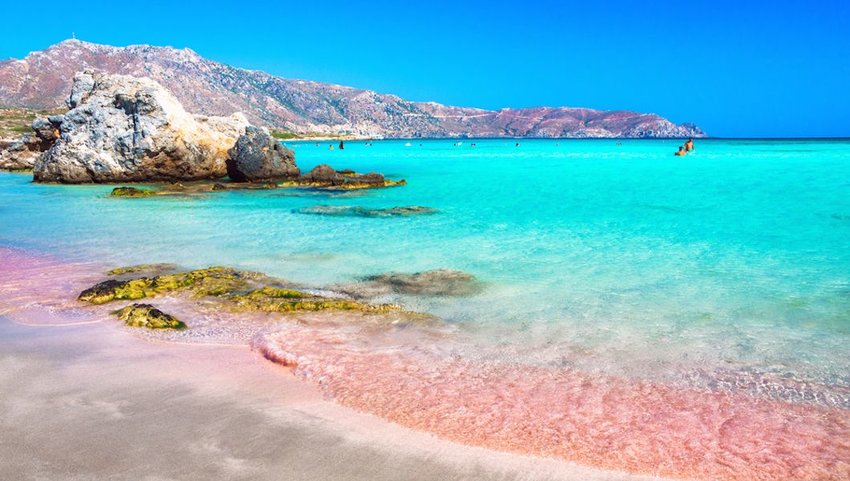 Fringed by pink sands from red corals and lapped by shimmering turquoise waters, Elafonisi Beach sits on the remote southwestern corner of Greece's largest island Crete. The region's late summer makes September and October a couple of the most comfortable months to visit without the blistering July and August heat. When the tide is out, venture across the lagoon from the shaded umbrellas and inviting loungers on Elafonisi Beach to seek solace in a string of semi-secluded coves and observe the sea daffodils and Juniper trees on Elafonisi Island.