If you can't make it to Europe any time soon, don't be too disheartened. There are plenty of places within the U.S. that feel decidedly European. Maybe a trip to Europe is only a car ride away?
Venice, Italy, and Ca' d'Zan, Sarasota, Florida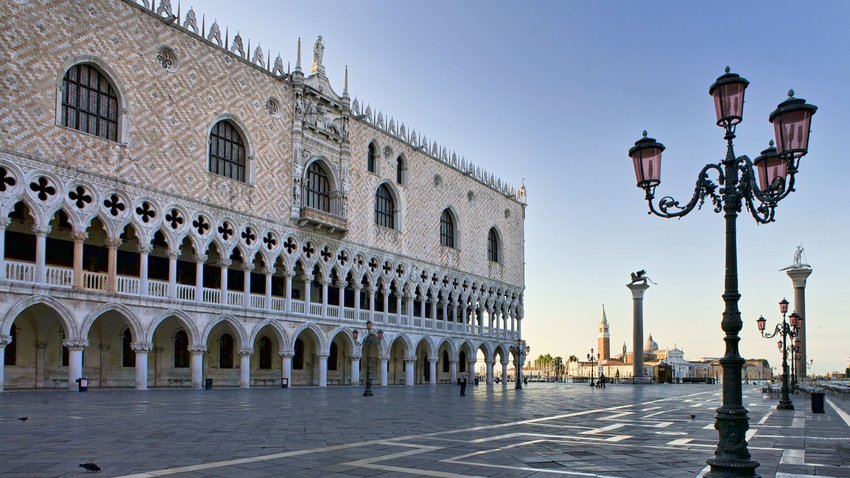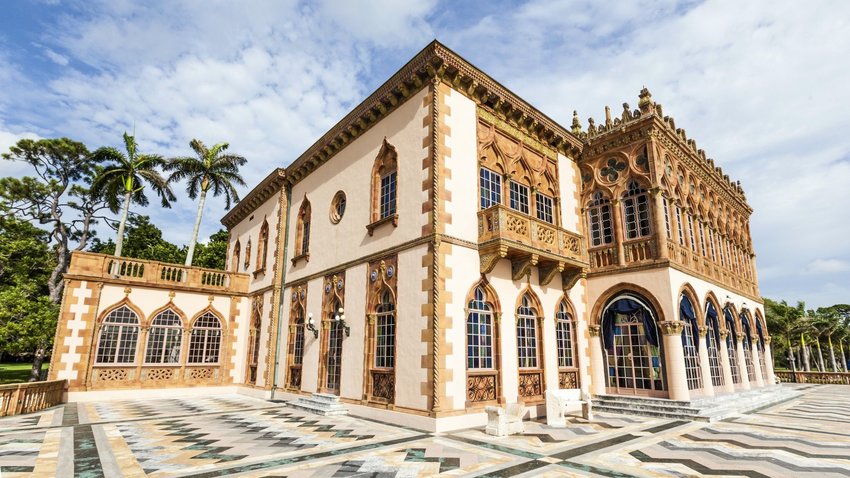 The Doge's Palace is one of Venice's most breathtaking sights. Located beside the water at the edge of Piazza San Marco, its elaborate Gothic architecture is a guaranteed crowd-pleaser. Though the Venetian resort in Las Vegas attempts to imitate Italy's most unique city, it is Sarasota's Ca d'Zan mansion that best manages to capture the essence of the place. It was the winter home of circus owner John Ringling – the name translates from the Venetian dialect as the "House of John." Constructed in the 1920s, it occupies an enviable plot overlooking Sarasota Bay and the Venetian influences are especially obvious on its waterfront façade.
Höga Kusten, Sweden, & Acadia National Park, Maine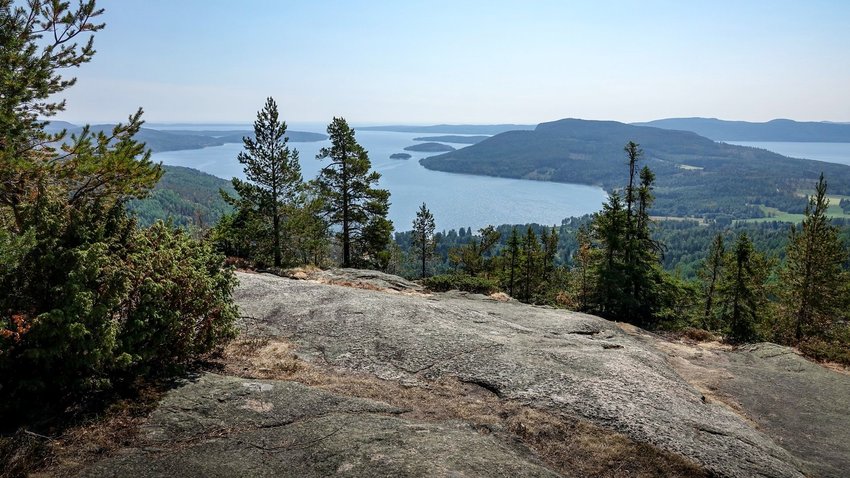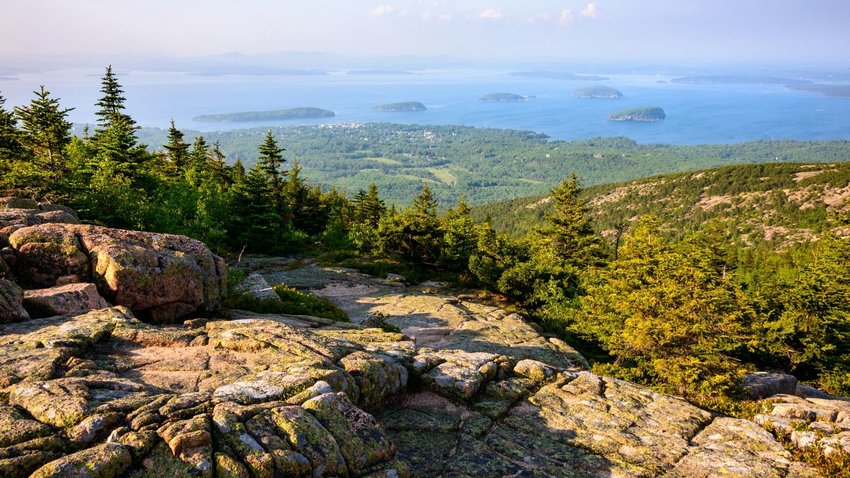 Sweden's Höga Kusten boasts mile upon empty mile of wild beaches strewn with granite boulders and backed by stands of Norway spruce and Scots pine. Stateside, you'll notice that Acadia National Park feels remarkably similar, though in high season you're likely to find that it's a little busier. Nevertheless, pack your hiking boots and head to this pretty corner of Maine to clear your head and enjoy the spectacular views. If you're disappointed to miss out on Scandinavia, console yourself with the knowledge that many Europeans would happily travel across the Atlantic for lobster this delicious.
Chateaux of the Loire Valley, France, & The Biltmore, Asheville, North Carolina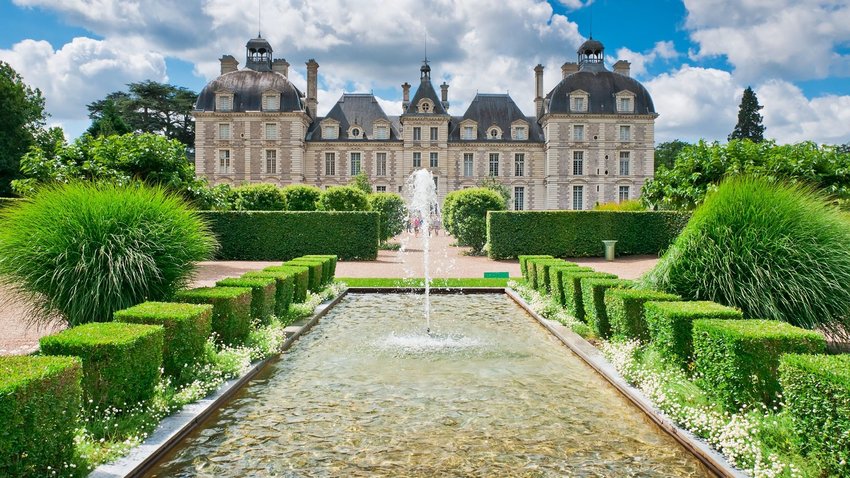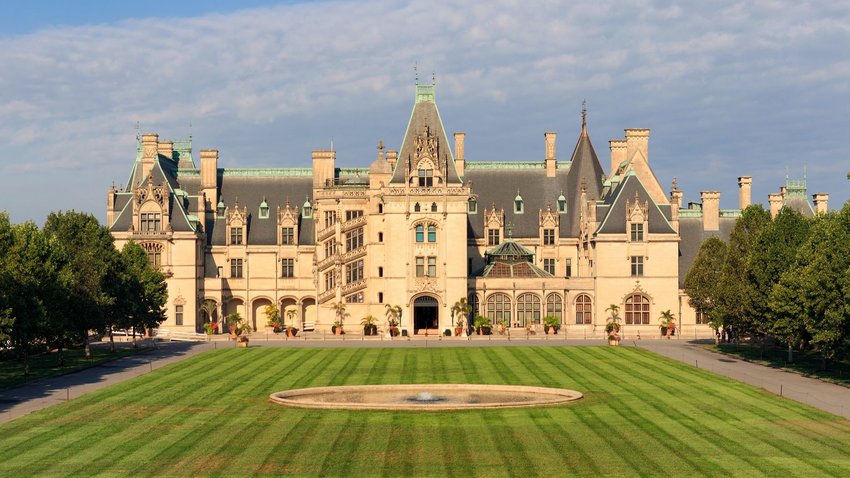 When George Washington Vanderbilt commissioned the house he dubbed his "little mountain escape," it would be no ordinary summer residence. Architect Richard Morris Hunt used France's Loire Valley as his inspiration for this sprawling estate, cherry-picking details from the likes of Chenonceau, Chambord, and the Château de Blois. But only a few decades later, Biltmore became too expensive to maintain as a private property and the Vanderbilts' loss was the city of Asheville's gain. With 250 hotel rooms and acres of exquisitely landscaped gardens to occupy your time, France will be the last place on your mind.
Bavaria, Germany, & Helen, Georgia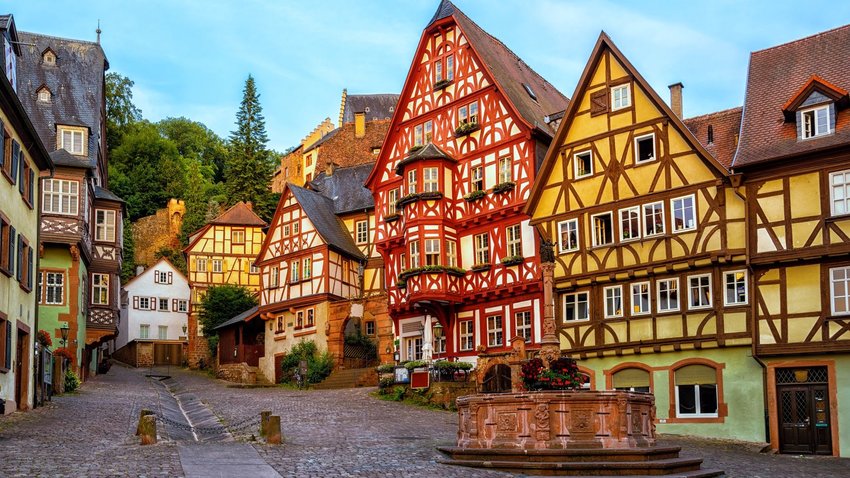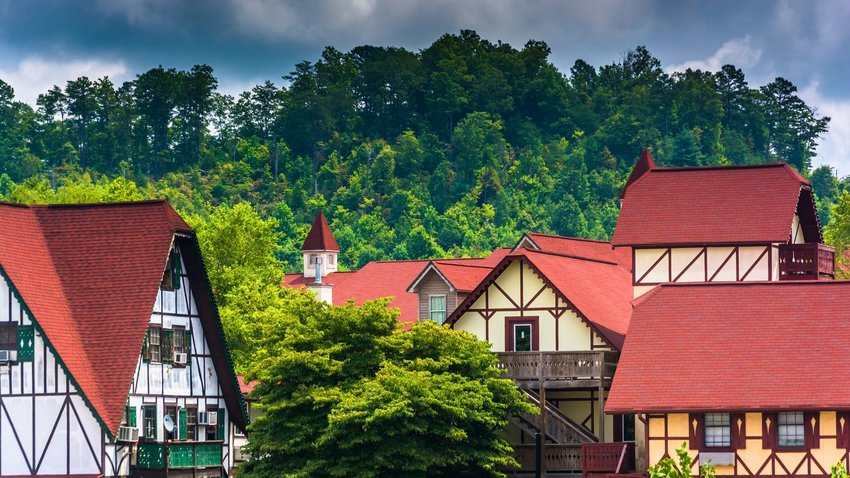 Boasting all the charm of Bavaria without the need for a transatlantic flight to reach it, Helen is one of Georgia's most attractive towns. In summer, visitors come to raft or kayak on the Chattahoochee River. Hikers and mountain bikers are similarly well-catered to: a plethora of trails wind through the nearby Chattahoochee National Forest including those leading to the Anna Ruby and Raven Cliff waterfalls. With plenty of wineries and breweries to explore, not to mention the annual Oktoberfest celebration, there's a lot more in Helen to remind you of southern Germany than simply its Alpine architecture.
Denmark's Historic Villages & Solvang, California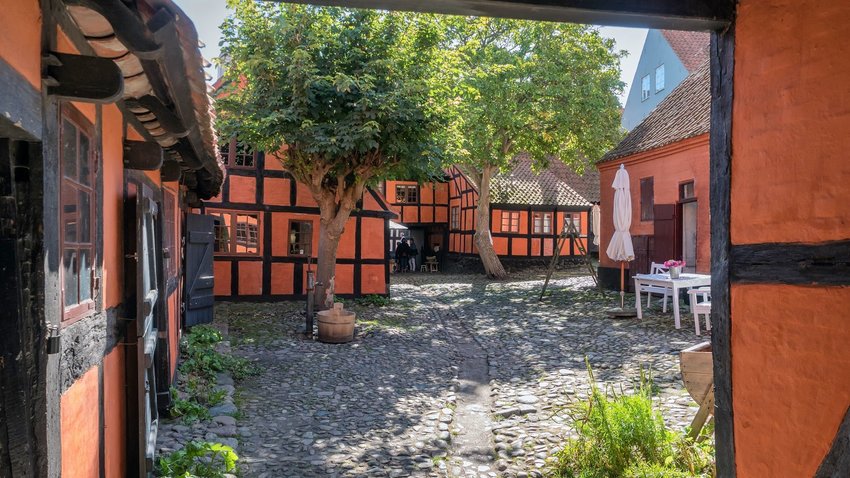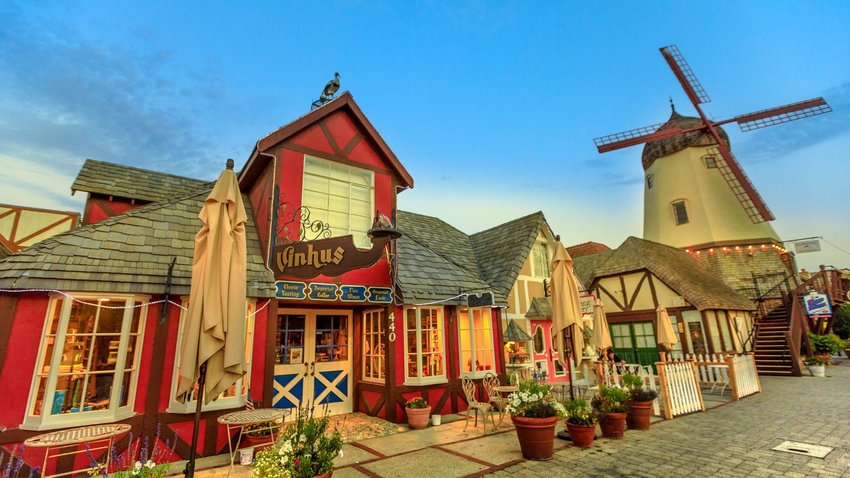 If you'll miss out on your Danish fix this coming year, then why not hop on a plane to California instead? A group of Danes established a community called Solvang in 1911, and today, it's the closest you'll get to Denmark without leaving the USA. Several replicas, including the Little Mermaid statue and the Rundetårn (Round Tower) transport you to the nation's capital, Copenhagen, but Solvang's popular appeal lies in the many half-timbered Danish-style buildings that line its main street. There's even a traditional windmill. Ride the horse-drawn Solvang Trolley to learn more about the place and its cultural heritage on a narrated tour.
Symi, Greece, & Tarpon Springs, Florida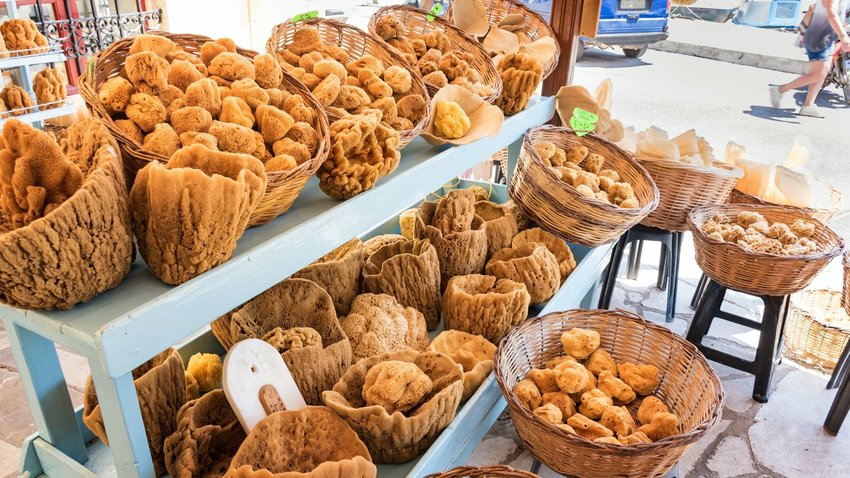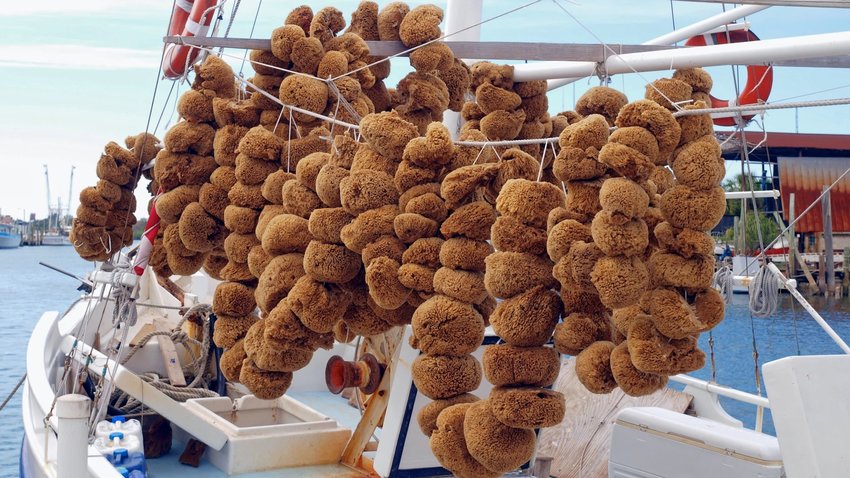 Tarpon Springs has the highest percentage of Greek-Americans of any city in the U.S. A visit here will feel most reminiscent of the old country if you take a walk by the marina past the boats that bring in the sea sponge catch. In fact, it was that industry that would have drawn at least some of the earliest Hellenic immigrants to this part of Florida back in the late 19th century. Dodecanese Boulevard, in the Greektown Historic District of Tarpon Springs, is the focal point for 21st century tourism, and it's here you'll find Greek bakeries, restaurants, themed walking tours, and of course those souvenir sponges. A few blocks south, be sure to pay a visit to the fascinating Saint Nicholas Greek Orthodox Cathedral.
Geysir, Iceland, & Yellowstone National Park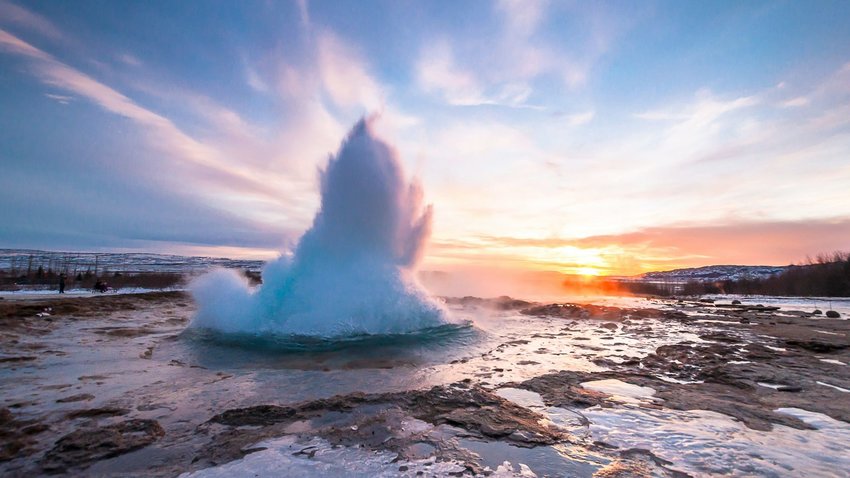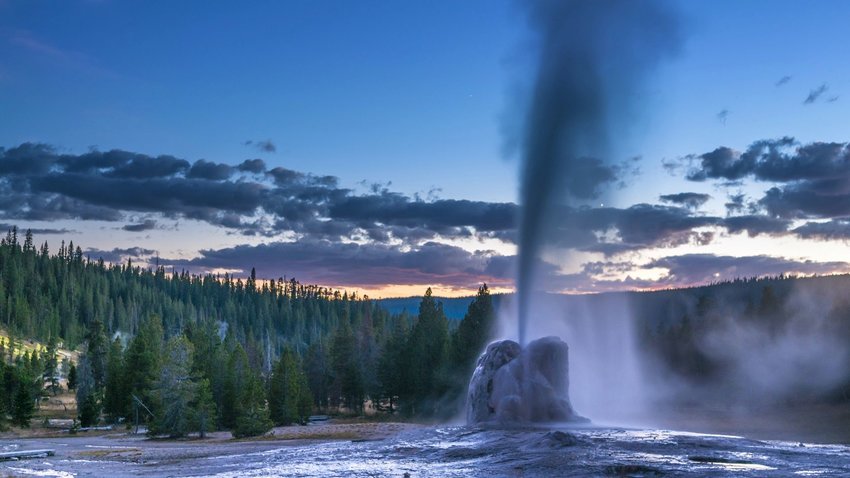 If you haven't had a chance to visit Iceland yet, it should be on your bucket list. After all, this is home to many geological wonders including Geysir, from which we get the term geyser, and Strokkur, today's biggest draw thanks to its impressively frequent eruptions. But the scale of Iceland's Haukadalur valley pales into insignificance against mighty Yellowstone. It's the world's largest geyser field, with an estimated 500 geysers compared to the forty or so geysers, hot springs, mud pots and fumaroles that Haukadalur can muster. Don't miss the park's best known geyser Old Faithful, the taller but less predictable Steamboat, and the wonderful colors of the Grand Prismatic Spring.