Been to Bora Bora? Satisfied with Hawaii? Don't worry, there's more paradise waiting to be enjoyed. If you dream of white sand beaches and swaying palm trees without the clamor of crowds, here are some under-the-radar tropical destinations that deserve a pin on your travel bucket list.
Vichayito, Peru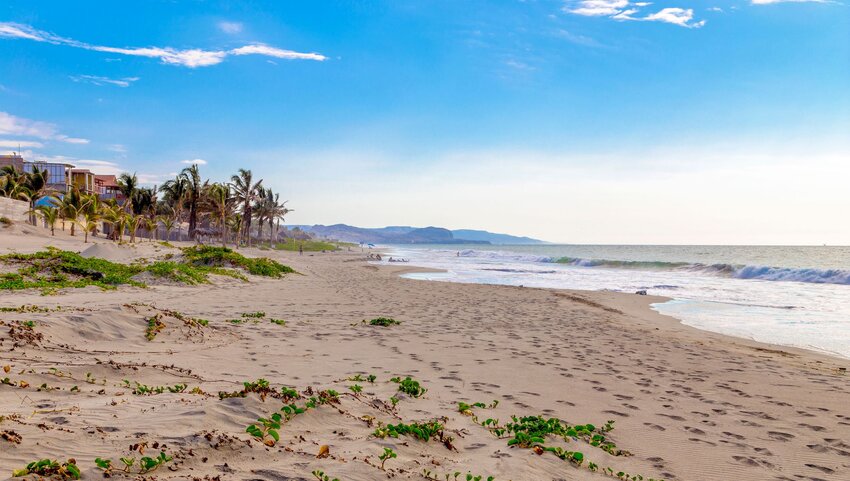 One mention of Peru can transport you to the pathways of Machu Picchu or the breathtaking heights of Rainbow Mountain. But white sand beaches? Peru might not be the obvious choice for tropical paradise, but a country as geographically diverse as Peru definitely delivers. That's where Vichayito comes in. Accessible by plane, bus, and mototaxi (in that order), Vichayito – located on the country's north coast – is known for its tranquil beaches, craggy desert coastline, and criminally affordable lobster. Stay at Los Cocos de Vichayito for a room just meters from the beach and take a bumpy, unforgettable moto-taxi ride to "La Bajadita" (literally "the munchies") for tasty Peruvian and French desserts. Kitesurfing is a popular activity here, and if you're lucky, you'll spot a friendly sea turtle.
Yasawa Islands, Fiji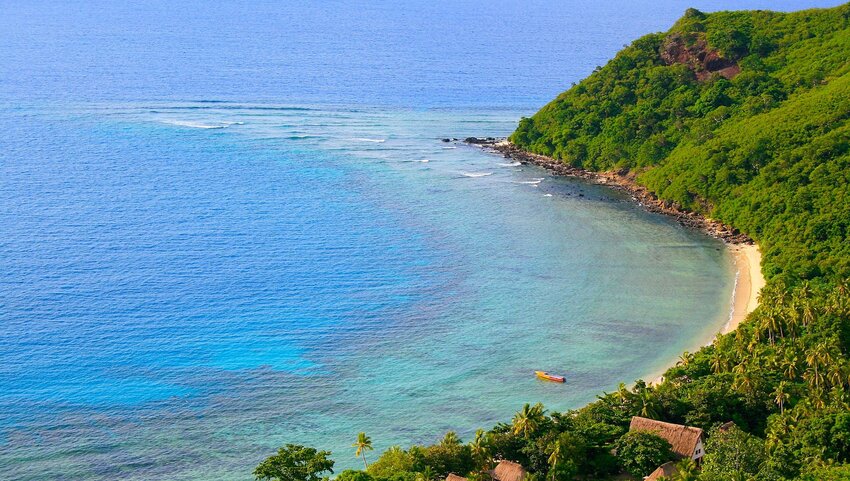 This tiny but mighty constellation of islands off the western extreme of Fiji contains everything from sheer cliffs to sparkling white beaches. This shouldn't come as a surprise, since "yasawa" means "heaven" in the Fijian language. That said, if you've seen The Blue Lagoon starring Brooke Shields, then you'll already be familiar with the iconic caves and placid waters of Yasawa's Turtle Bay. But what you won't be familiar with is the experience of being invited to a lovo (Fijian buffet) by locals and being asked to drink kava, the local intoxicant.
Isla Múcura, Colombia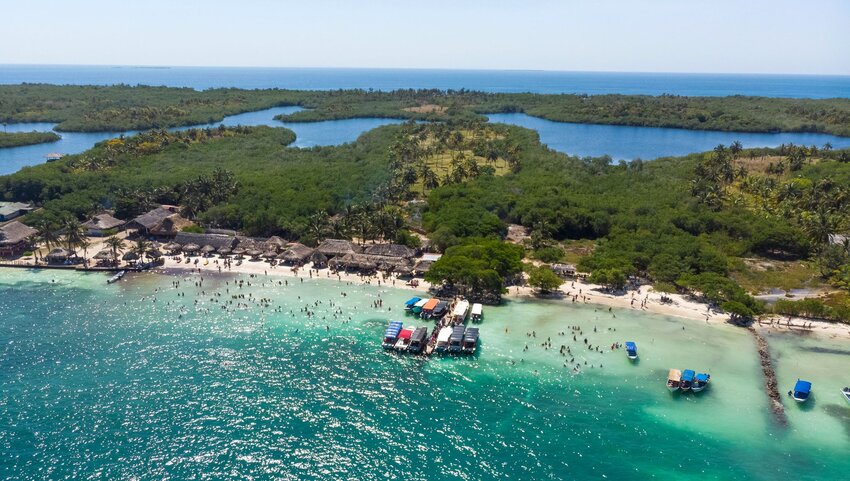 Isa Múcura is as close as you can get to a "remote" Caribbean island: You can only reach it by boat from Colombia. In fact, this island paradise doesn't even have official roads. You can only traverse Isla Múcura by walking down shrub-kissed jungle paths or by kayaking from beach to beach. And while you probably need reservations at one of Múcura's busy hotels (see: Punta Faro) to enjoy the island's palm trees and tiny villages, you will still feel very removed from the rest of the Caribbean.
Fernando de Noronha, Brazil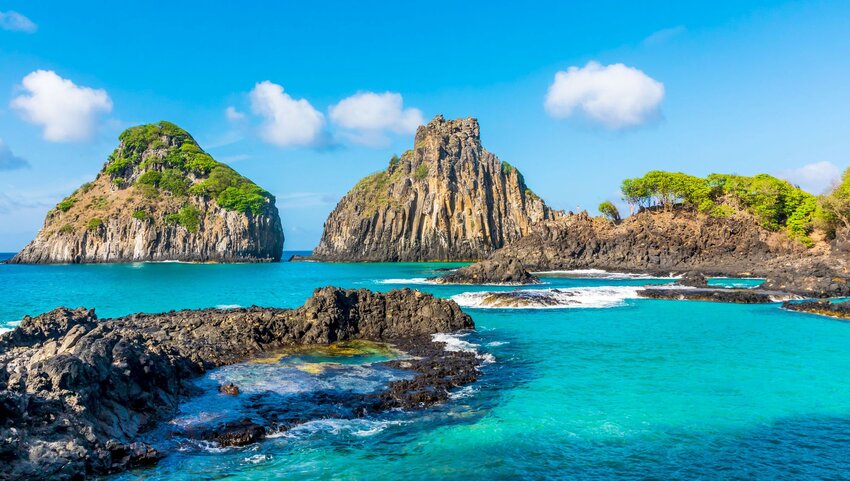 Your Brazil trip may feel incomplete without a trip to Rio de Janeiro or even Florianópolis, but your vacation won't truly be satisfying without a stop at Fernando de Noronha. A trip to this archipelago is more like an expedition, considering the seven-square-mile main island is only accessible via domestic flight from Brazil or chartered yacht. However, once you arrive, you'll encounter all sorts of tropical island delights, including playful dolphins, cascading waterfalls, and steep, soaring hills. Take the Atalaia hike for a death-defying journey past jagged peaks and snorkeling pools, and follow it up with dinner at O Pico for juicy burgers and live Brazilian music.
Staniel Cay, The Bahamas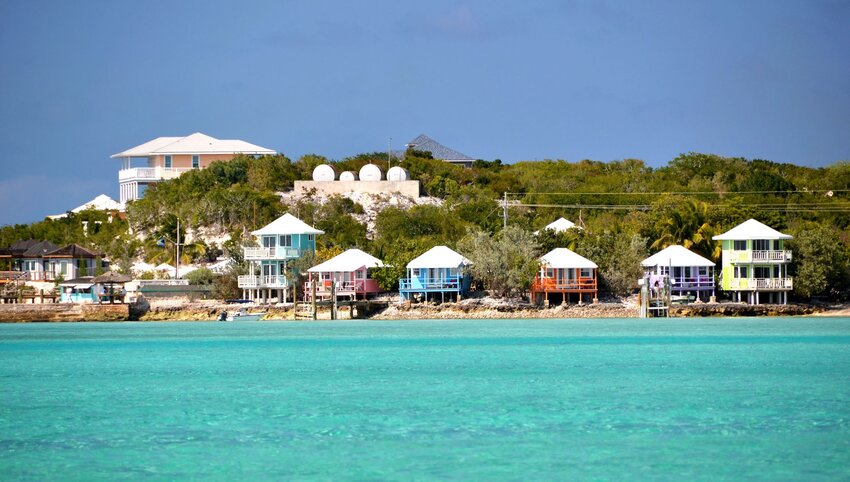 With only so much time, you might be tempted to visit only The Bahamas' Greatest Hits, such as New Providence, Paradise, or Grand Bahama. But don't miss out on Staniel Cay, where you can have all the crystalline water, pristine beaches, and swimming pigs of your dreams – and at a fraction of the cost. Test out your sailing skills and take a boat to Thunderball Grotto, where a crucial scene from the movie Thunderball was filmed.
Anambas Islands, Indonesia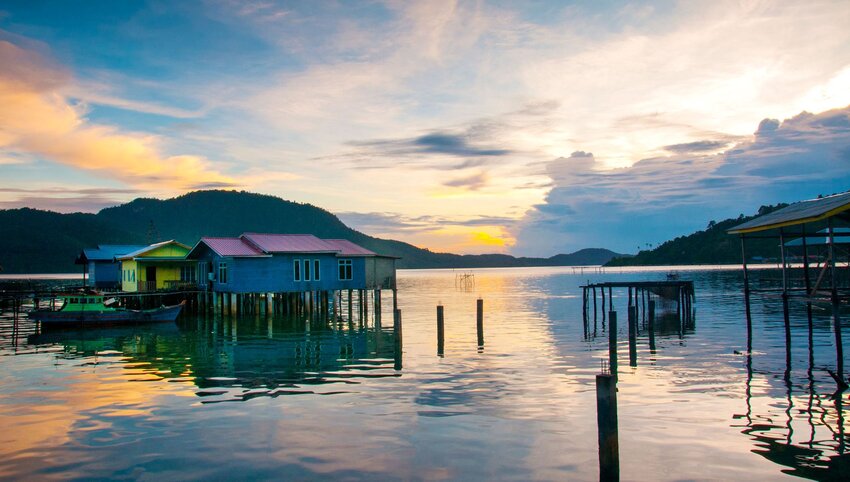 Indonesia is made up of thousands of islands, but if you're going to pick just one, go for the uninhabited bliss of Anambas, Indonesia. Counting no less than six islands and thirteen beaches in its ranks, Anambas is an oasis of biodiversity just a short charter flight away from Singapore. Depending on your mood, you can select either a spa day at the ultra-luxe Bawah Reserve resort or a kayak ride through the lagoon. You can even volunteer with a coral conservation project for a particularly memorable experience.
Upolu, Samoa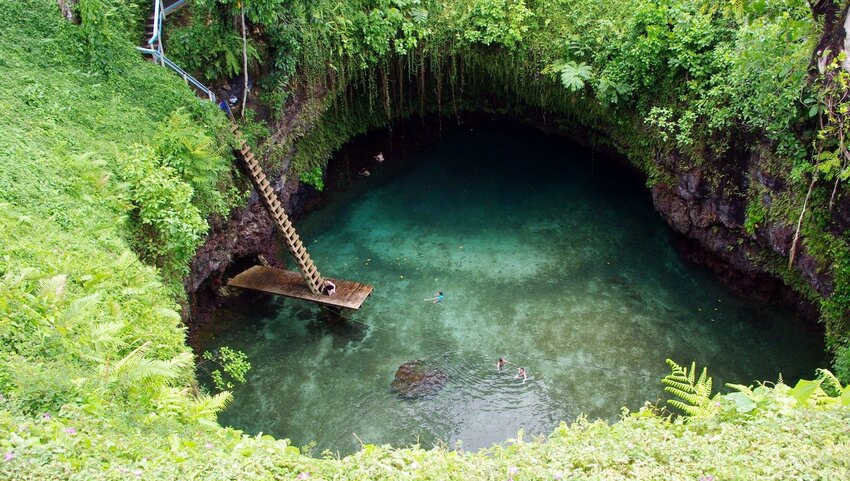 If you're hankering for a South Pacific sojourn and you want something other than Fiji, then consider the island of Upolu in Samoa. Less crowded and bustling than Fiji, Upolu offers tourists the opportunity to swim through caves, birdwatch in Le Pupu-Pue National Park, and eat locally-sourced food – all in the same day. Check out Nourish Café for tasty organic cuisine and stay at Taumeasina Island Resort for a luxurious experience on what feels like your own private island.
Faial Island, Azores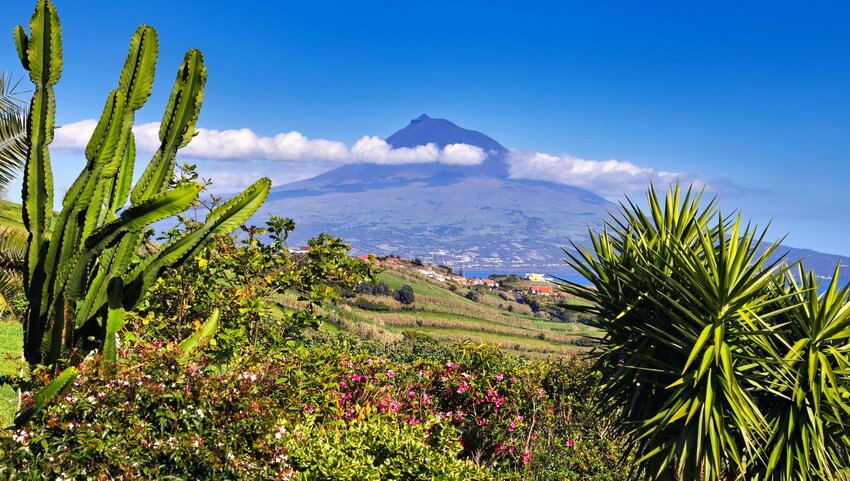 If you want to truly disconnect, you come to Faial. This destination in the Azores' "Central Group'' is so far from Portugal that its Capelinhos Volcano is the westernmost point in Europe. Plus, between the pastoral fields and stunning blue waters, you'll find true solitude and sublimity, if you so choose. You'll have plenty of time to savor the locally-caught seafood at Restaurante Genuino or recline in a charming personal yurt at the Azul Singular "glamping resort." Just remember you need to go back home eventually.
Featured image credit: FatCamera/ iStock