You might have noticed larger crowds and longer lines during your recent airport visits. Prior to the pandemic, nearly 2.8 million passengers fly in and out of the country's airports daily, according to the Federal Aviation Administration. While that might sound like a lot of flights, this number is expected to steadily increase over the next 20 years after travel returns to normal, resulting in millions of more travelers taking to the skies. The result? Longer lines at the ticket counter, more luggage to sort through, and possibly more flight delays.
There is some good news. Airports are already preparing for the increase in airline travel by renovating their facilities for improved safety, comfort, and efficiency. Airports all over the world have a head start on these changes. We picked a few of the most heavily-traveled U.S. airports that are making modifications you should be aware of. From coast to coast, here are some airports that are actually getting better to travel to.
Louis Armstrong New Orleans International Airport
New Orleans, Louisiana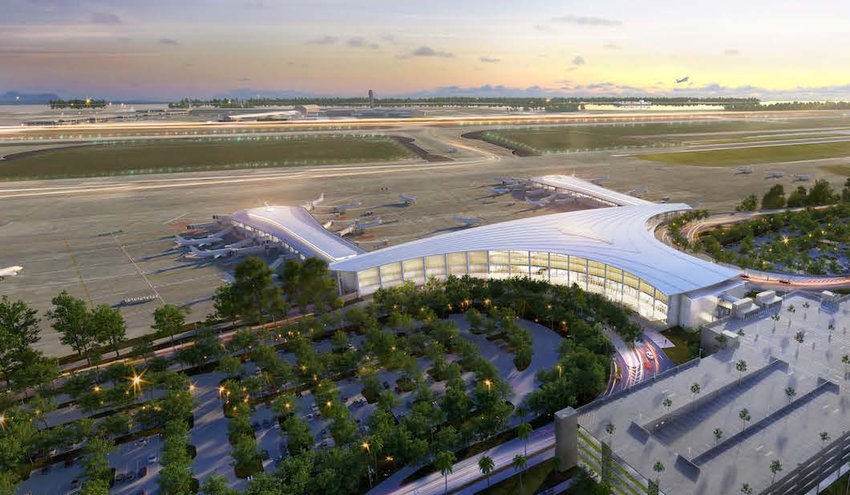 Traveling to the "Big Easy" will soon be more comfortable. The Louis Armstrong New Orleans International Airport has gotten a major facelift. The newly built main terminal celebrated its grand opening on November 5, 2019. Costing over $1 billion, the 35-gate terminal will improve traveler experience, and includes more shopping and dining options in its three concourses. Key features include a consolidated security checkpoint, new concessions after security, and two new parking garages. Keeping with New Orleans traditions, travelers will find some of their favorite local food spots in the new terminal, including Emeril's, Fleurty Girl, and MoPho.
O'Hare International Airport
Chicago, Illinois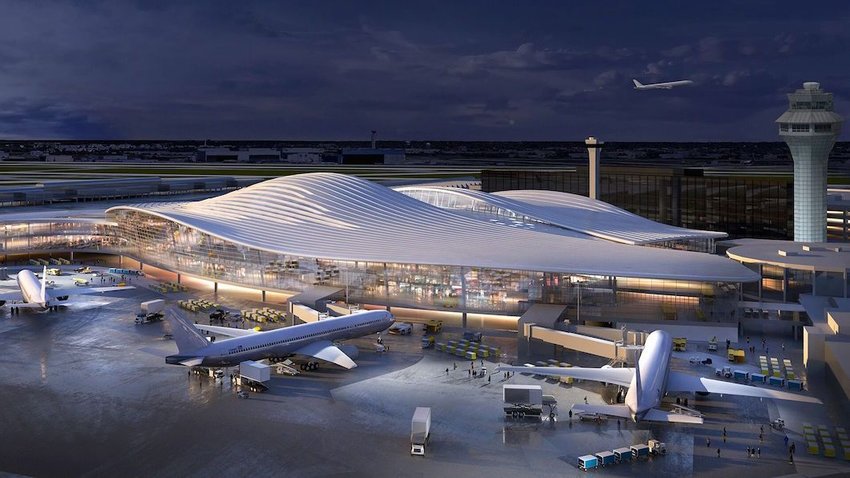 The final runway expansion of the $8.5 billion O'Hare Modernization Program is underway. The O'Hare International Airport has been undergoing upgrades for more than a decade, including runway shifts and extensions. The FAA reports that these runway expansions have allowed dozens of more planes to take off every hour. The remaining runway work is expected to be completed within the next two years.
A new global terminal will also be part of the modernization project. This comes as an effort by the city "to keep Chicago at the center of the flying world," according to ABC News 7 Chicago. As the largest and most expensive renovation in O'Hare's history, the new terminal and other additions will increase the airport's capacity by adding 40 new gates. New self-service technologies for check-ins and baggage drops will decrease wait times, along with security screening updates for added efficiency. Many of these projects are ongoing, but all are expected to be completed by 2026.
LaGuardia Airport
Queens, New York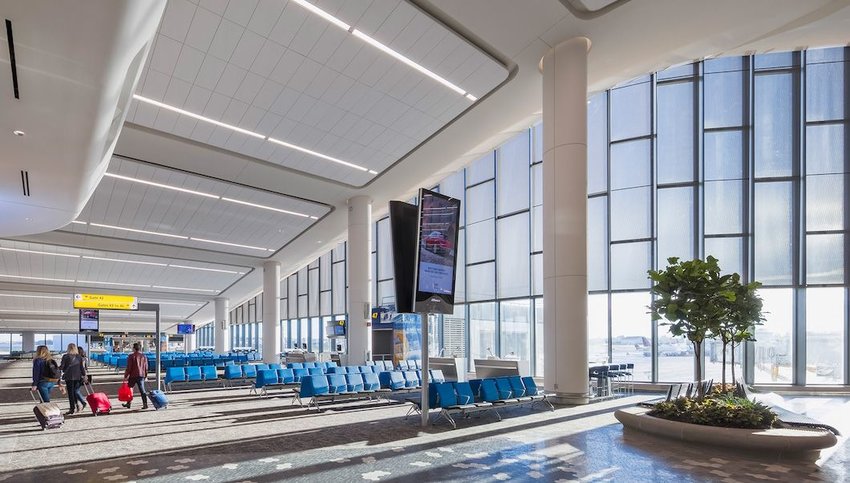 LaGuardia Airport, the third busiest airport in the New York City area, is undergoing a comprehensive $8 billion renovation, with a focus on improving transportation access. The congested airport will see 8 miles of roadway, 24 new bridges, and airside taxiways after the project is complete. Plans are underway for an AirTrain to take passengers from LaGuardia to nearby stations, cutting down on crowds and wait times. This would allow riders to travel from the airport to Midtown in under 30 minutes.
The interior of the airport will see improved traveler amenities while maintaining a sustainable design. Terminals B and C will have 35 and 37 gates, respectively, with top-notch concessions. Terminal B will feature a pedestrian bridge that spans over airplane taxi lanes, the first in the world of its kind. Parts of the renovations are already open, like some Terminal B gates, while major undertakings like the new Terminal C won't be complete until late 2021.
Salt Lake City International Airport
Salt Lake City, Utah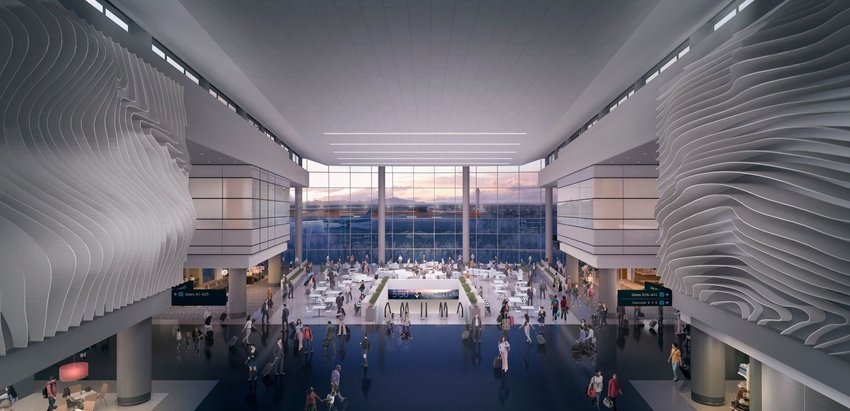 The Salt Lake City International Airport is being completely revamped. The biggest concerns about the existing structure are security needs for its 26 million yearly travelers, and updates to earthquake safety standards. To mitigate these issues, new structures are replacing obsolete facilities. Besides security and safety issues, the new terminal design will resolve airplane traffic on the tarmacs, resulting in fewer delays and parking bottlenecks near the runways.
The new structure will also focus on sustainability. Designers are aiming for a LEED Gold certification from the U.S. Green Building Council. The $3.6 billion airport is set to begin opening in September of 2020, and have all phases open by 2024.
Los Angeles International Airport
Los Angeles, California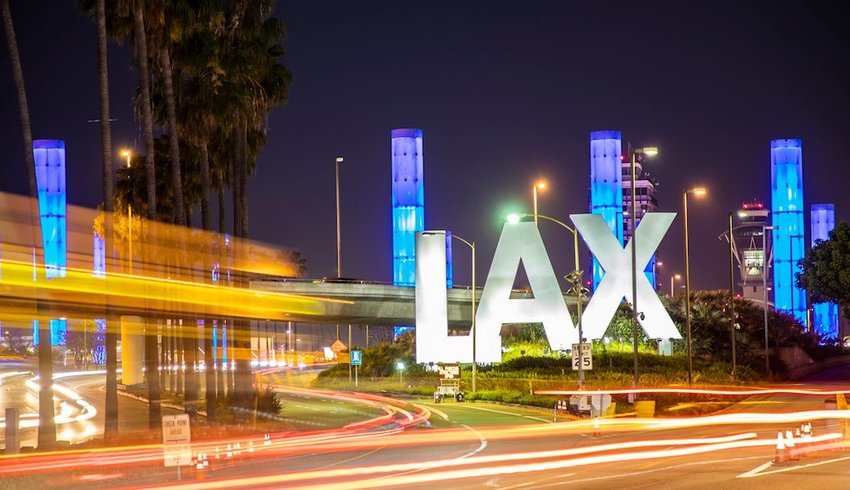 The second-busiest airport in the U.S. is getting a much-needed facelift. The Los Angeles Airport Modernization Project is a $14 billion endeavor to meet the needs of its yearly traffic, which reached over 87 million in 2018. The project has many components, but among the most anticipated are the improvements to ground transportation, which is currently quite congested.
The Tom Bradley International Terminal and LAX's domestic terminals have already been remodeled as part of this project. These recent renovations include new in-line baggage screening systems, baggage claim facilities, elevators and escalators, passenger amenities, and the improvement of security screening checkpoints. The international terminal now features 18 new gates and a Great Hall for dining and shopping. All unfinished projects at LAX are expected to be completed by 2023.