January 26th is Australia Day, the country's national holiday. While the country's borders remain closed due to the global pandemic, but that doesn't mean we have to miss out on the celebrations. Here's how to mark Australia Day without traveling down under.
The Day's Significance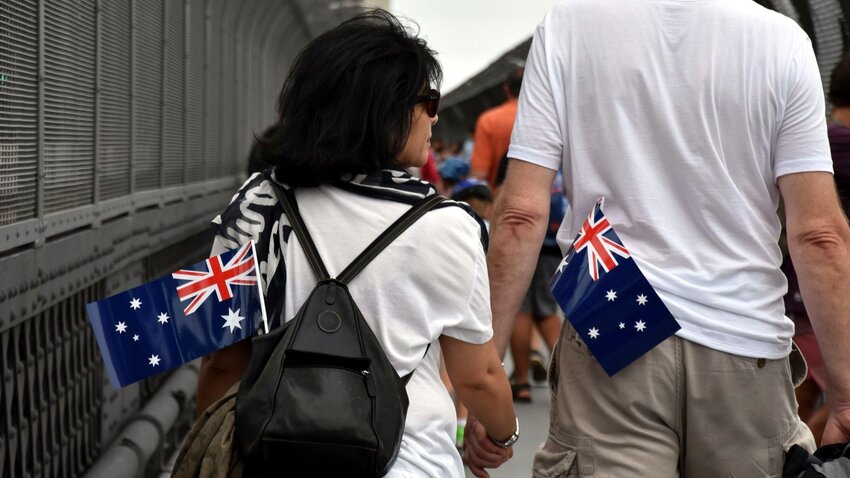 On January 26th 1788, Arthur Phillip and the British fleet arrived in Port Jackson, New South Wales. Of course, Captain James Cook had explored Australia's east coast 18 years earlier, and more importantly, indigenous Australians have a history that stretches back 60,000 years, so this war hardly the beginning of Australian history. Nevertheless, the first records of a celebration on January 26th date back to 1808, and the state of New South Wales officially marked the anniversary starting in 1818.
But a national holiday wouldn't be a thing until the 20th century; the name Australia Day was coined in 1935, and it became a public holiday in 1994. In the past, Australia Day has been controversial. Indigenous Australians have referred to it as Invasion Day, Survival Day or Day of Mourning, and some still do. However, these days, it's billed as a day for all Australians irrespective of their heritage, a day for mutual respect, reflection and celebration.
Australia Day Down Under
January is mid-summer in the southern hemisphere, so it's no surprise that Australia Day activities focus on the outdoors. Across the country, Australia Day is an opportunity to get together with friends and family. Many will head to their nearest park or beach for a barbecue feast. After dark, the skies light up with impressive fireworks displays.
Multicultural Melbourne parades along Swanston Street to Kings Domain Gardens, where the Share the Spirit festival takes place. Adelaide stages a colourful street procession followed by a big concert in Elder Park. Brisbane's South Bank plays host to a huge event beside the river with live music and family-friendly entertainment. Meanwhile in Sydney, Australia Day coincides with SydFest, one of the city's largest cultural festivals. One of its most popular spectator events is watching Sydney's iconic ferries race from Barangaroo Wharf to Shark Island and back to the famous Harbour Bridge.
Dress up Aussie-style
Australia Day gives you the perfect excuse to indulge in a few Aussie pursuits. Just because we're not in the country doesn't mean we can't celebrate too.
First, get yourself kitted out. If it's cold in your neck of the woods, crank up the heating and don shorts and flip-flops. Throw on a hat; do the whole tourist thing with bobbing corks or go traditional with a classic Akubra. If that's too clichéd, settle on a baseball cap in the Aussie green and gold sporting colors.
Next, turn your attention to your home. At the very least you'll need two things: a kangaroo and the Australian flag. The first is easier to secure than you might think. Ditch a real life "Skippy" in favour of an inflatable one. Get yourself some Aussie flag bunting and perhaps some themed paper plates or cups.
Get The Right Refreshments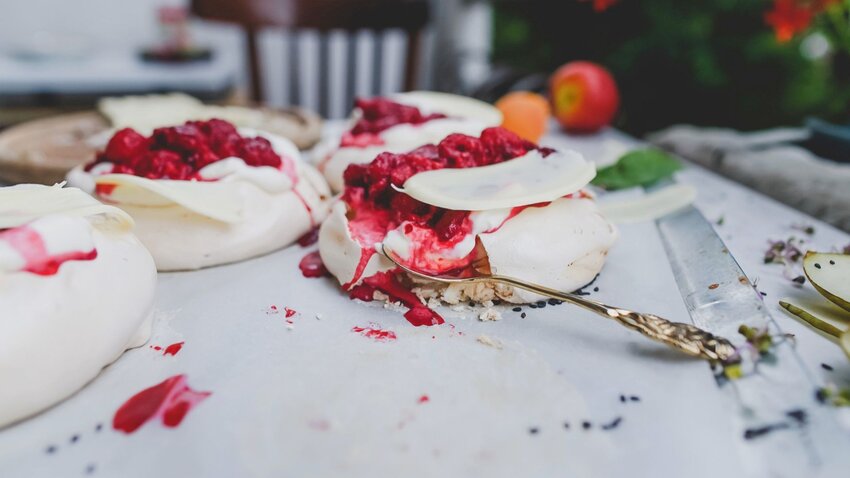 Now it's time to sort out your Australia Day food and drink. Start the day with some toast spread with Vegemite. This spread was invented in 1922 using leftover brewers' yeast extract, similar to British Marmite. Some unfairly compare it to the axle grease it resembles, but honestly, as someone who always has a jar in the kitchen cupboard, I can tell you it tastes far better than it looks. Watch Hugh Jackman convince Jimmy Kimmel to give it a second chance.
Now take care of what you'll be eating the rest of the day. Alongside prawns (don't call them shrimp) and steaks, throw some snags (sausages) on your grill. Dessert should be a pavlova, which has been an Aussie favourite for almost a century. Bake a batch of lamingtons too – here's the recipe. These tasty sponge cakes smothered with coconut and chocolate are simply delicious.
Oh and don't forget to order a packet of Tim Tams so you can try what's called the Tim Tam Slam. A Tim Tam consists of two biscuits (cookies) sandwiched together with a cream filling. To achieve a Tim Tam Slam, dunk it in a cup of coffee (tea or hot chocolate do just as well) and suck the drink through it. The trick is to eat the soggy snack just before it disintegrates into the hot liquid. Here's John Barrowman to show you how.
Finally, you'll need some cold drinks so you can show off these neat koala-shaped ice cubes. Beer's another must. Stateside you'll struggle to find authentic brews like Victoria Bitter, so improvise as a true Aussie would with whatever brand is best in your local area.
Don't Forget the Entertainment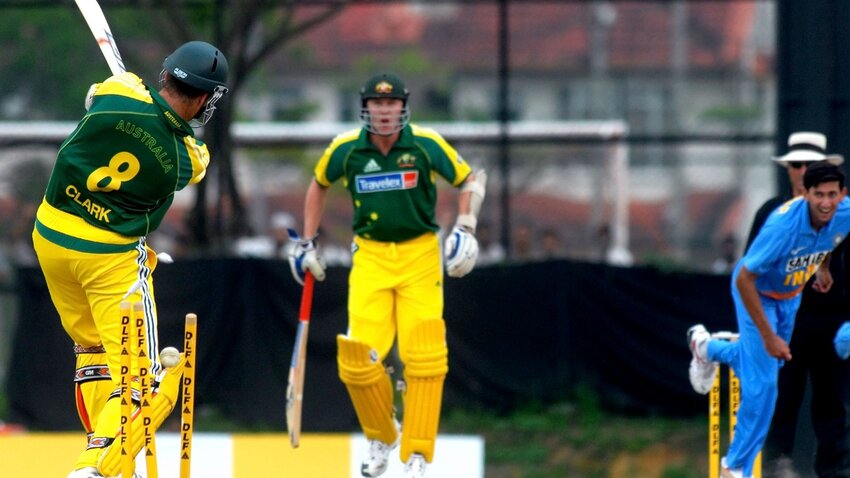 Whatever your plans, Australia Day should be fun. Get to work on the kids' faces with this red, white and blue face paint kit, or try these cool Aussie-themed bingo cards or dare cards from Amazon. If you prefer to leave the action to someone else, the Aussie Rules football season won't start until March so instead, stream a cricket match – the sport's a national obsession.
Next, music. Start with a rendition of Advance Australia Fair, the national anthem, paired here with the far better I am Australian. Continue the sing-along with Eighties classic Down Under by Men at Work, the ultimate Australia Day karaoke tune. Anything by Australian national treasure Kylie Minogue is a shoe-in for your playlist, too, but for more ideas, take a look at the Top 100 Best Aussie Songs of All Time featuring everyone from the Bee Gees to INXS. Triple J's Hottest 100 for 2020 brings you up to date.
Finally, how about rounding off your Australia Day celebrations with a movie? There are plenty of great films to choose from, including Mad Max, Crocodile Dundee, Strictly Ballroom, The Adventures of Priscilla, Queen of the Desert, and Muriel's Wedding. Red Dog, Tracks, and especially Rabbit-Proof Fence are more emotional watches, so have a box of tissues on standby. This 2020 roundup from the NME will give you more movie ideas.
Happy Australia Day, however you spend it. Me, I'll settle for a packet of Tim Tams and an episode of Neighbours, the Aussie soap opera I've been hooked on since 1986. Ripper!