Bouillabaisse is one of France's most iconic dishes, a stew rich in flavour and packed full of nutritious fish, and believe it or not, this signature soup is surprisingly easy to prepare. If you're keen to try it at home, here's how to make French Bouillabaisse.
The Story Begins In Marseille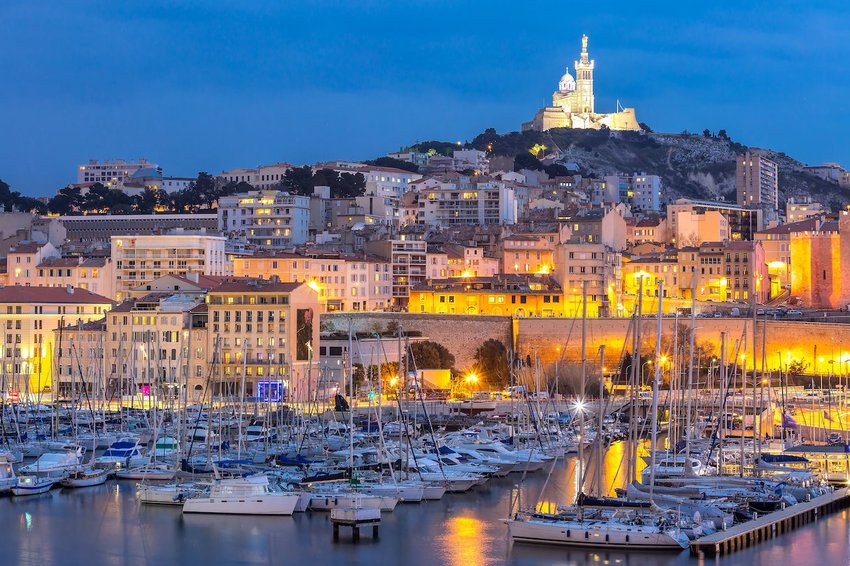 Traditionally, bouillabaisse was a simple family dish. It originated in the port city of Marseille, in the south of France. Local fishermen would return from sea and sort their catch into what could be sold to local markets and what was too small or of inferior quality to do so. They would take these leftovers home with them where they would be cooked. It was never a dish to eat alone; typically a group of friends or relatives share a big pot of bouillabaisse.
Over the years the dish was modified and improved, which is why if you eat bouillabaisse at a restaurant today, it will probably include shellfish such as langoustines.  Similar fish stews can be found across the Mediterranean, but it is the combination of Provençal herbs and spices that sets true French bouillabaisse apart.
The Bouillabaisse Charter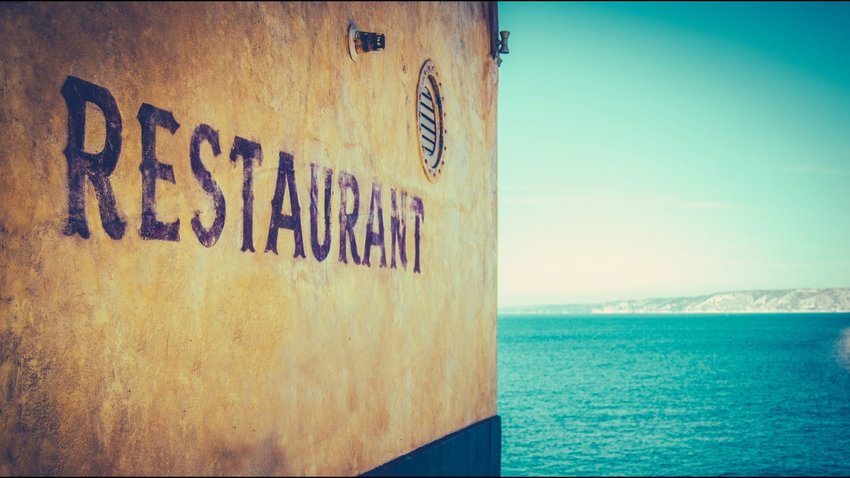 Though the dish has humble beginnings, Marseille's restaurateurs knew they were onto something good as visiting tourists couldn't get enough of the delicious stew. As a result, the Bouillabaisse Charter was drawn up in 1980, setting out which ingredients were needed and how they should be prepared.
Crucially, the inclusion of rascasse, a bony rockfish, underpinned the dish. Often, European conger and sea robin are also used, but so long as the fish is freshly caught, it is perfectly acceptable – and definitely in the spirit of the fisherman's original stew – to substitute whatever looks best at the market. Monkfish and John Dory are two examples of fish that would be suitable. But to be called a Marseille Bouillabaisse, the stew must contain four different types of fish.
How to Make Bouillabaisse Yourself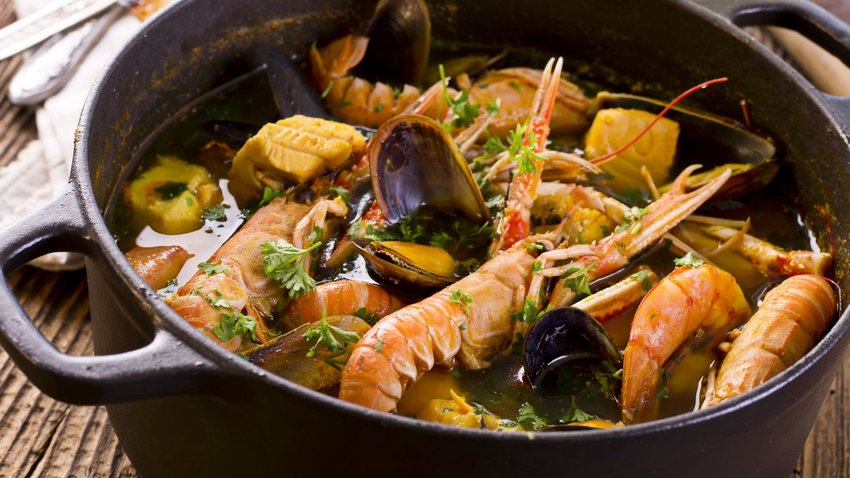 The name itself is a clue to its preparation: you start by boiling the broth (bolh) and then lower the heat (abaissa). Follow a traditional recipe such as this one from the Marseille Tourist Office.
First, you need to prepare the fish. They should be cleaned and descaled (the fishmonger will do this for you if you ask), then washed before being cut into large cubes or slices. Using a large pan or casserole dish such as this Lodge dutch oven from Amazon, brown the onions, crushed garlic and tomatoes in olive oil. This base is critical to the flavour of the dish, so make sure it's cooked for five minutes or so.
Next, add the rockfish, starting with the largest pieces so that they cook evenly. Cover with plenty of boiling water, to which you should add the fennel, parsley, salt, pepper and saffron. Simmer for at least an hour so the flavours infuse and the fish is cooked through.
Meanwhile, make the rouille. This is a piquant mayonnaise that's traditionally served with the Bouillabaisse. Crush garlic with Cayenne pepper, a little salt and some saffron. Whisk in egg yolk and slowly add olive oil until you achieve the consistency of mayonnaise. Remember you'll need to spread it onto your bread. Alternatively, toast some croutons and rub with a raw clove of garlic.
Back to the bouillabaisse: you can use the broth as it is for a rustic version, but some chefs prefer to sieve the mixture and then add the liquid back into the pan to create a more refined dish. Either way, be sure to look after that precious broth. Boil and thickly slice some potatoes. Drain and add with the more delicate fish and the shellfish to the stew; cook for a further few minutes. Spoon out the potatoes and fish. Set aside in a bowl or platter for the table.
Combined At the Table, Not In the Kitchen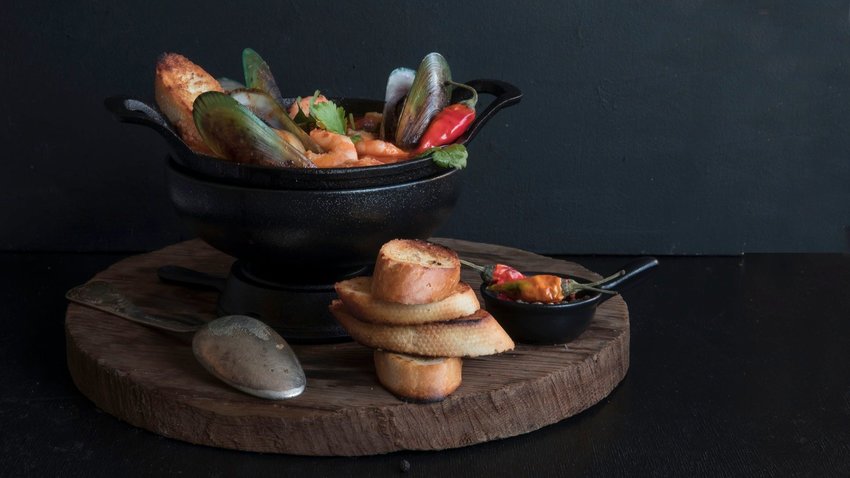 To be authentic, Bouillabaisse should be served in two separate dishes. The waiter or host will bring to the table the bowl of cooked fish accompanied by that jug of broth. Once there, the broth is poured over a helping of fish and the stew is complete. Serve with your crusty bread topped with rouille and tuck in. Bon appétit!

Photo by Ratov Maxim