Stunning beaches, breathtaking waterfalls, fragrant flowers, fresh tropical fruit, thrilling watersports, world-class golf, engaging cultural activities, and drop-dead gorgeous scenery — these are just a few of the things that draw visitors to the island state of Hawaii.
The Hawaiian archipelago consists of eight major islands, as well as a number of smaller islets and uninhabited atolls scattered across the Pacific Ocean. The first step in planning your dream Hawaiian vacation is figuring out which island (or islands) to visit.
Visitors flock to the four main islands in Hawaii, and for good reason — they all have beaches, culture, scenery, watersports, near-perfect year-round weather, and friendly people. Two lesser-known islands, Molokai and Lanai, see fewer visitors but are just as worthy of a trip, while private island Ni'ihau and volcanic island Kaho'olawe are closed to unauthorized visitors.
Each has its own personality and offers something a little different. We've broken down the islands by their top attractions to help you decide which ones to add to your list, whether you've never been or you've been to one island and want to see more.
A Word About Weather and Ocean Conditions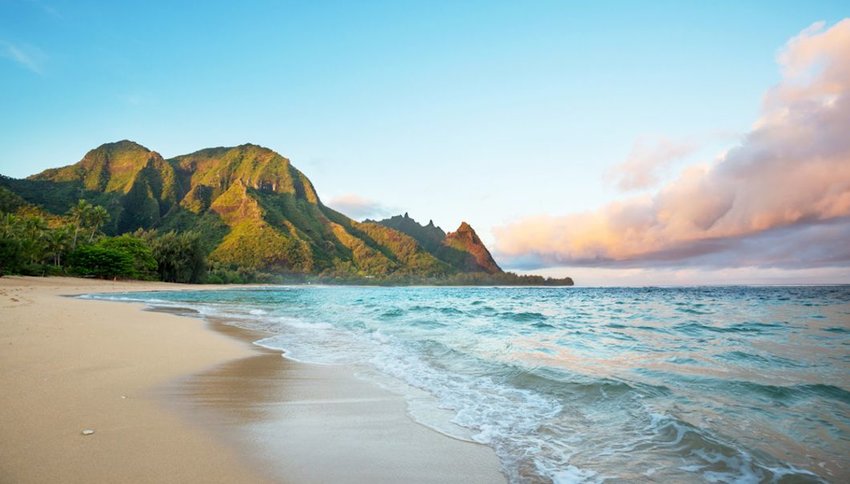 Before we get into the specifics of each island, it's helpful to know that ocean conditions and climate can vary quite a bit, even on a single island. In fact, Hawaii features 10 of the world's 14 climate zones (many can be found on the Big Island alone)! You'll experience everything from tropical wet and dry with seasonal variations, continuously wet, semi-arid, and even hot desert microclimates. The air temps don't vary significantly throughout the year, but all of the islands have leeward and windward sides. Add to that varying elevations and you'll experience quite a range of weather.
The leeward, or protected, sides of the islands tend to be drier and less lush, and often boast fantastic beaches. The windward sides tend to be wetter, lusher, and cooler. If you spend time in the islands' upcountry areas or on top of one of the mountains, you'll need a jacket, as temps can be quite chilly.
Water temps don't vary much, ranging from about 77 degrees Fahrenheit in winter to 82 degrees in summer. However, beach conditions can vary significantly from season to season. Summer tends to see smaller waves and calmer seas, although big surf from storms in the Southern Hemisphere pummels some of the southern shore beaches. Surfers flock to Hawaii in the winter months to surf the monster waves along the islands' northern and western beaches. Strong ocean currents and dangerous shore breaks can make swimming dangerous, so it's best to check local conditions and pay close attention to warning signs. You can learn more about how to stay safe in Hawaii's waters here. Now, let's learn about each island's unique properties.
Oahu — The Gathering Place or Heart of Hawaii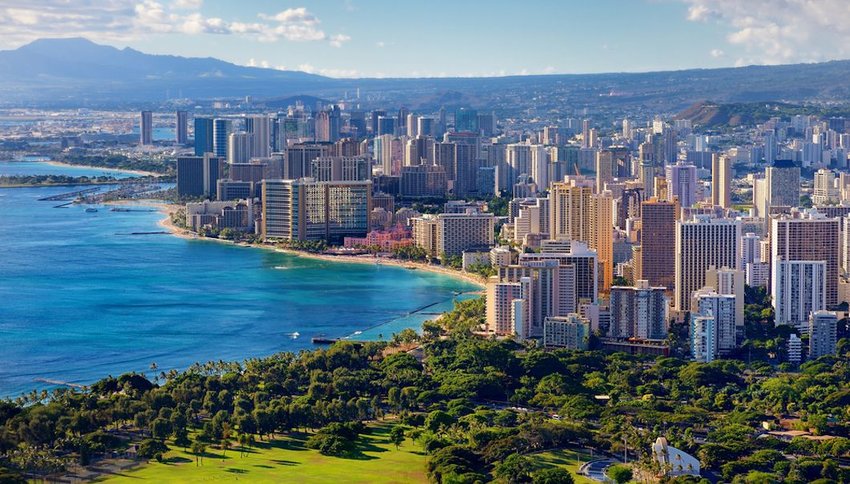 Oahu is home to the majority of Hawaii's population and is the third-largest island in the chain, geographically. Known as the "gathering place," Oahu offers a vibrant mix of natural and cultural activities and has a little bit of everything. The Hawaiian monarchy under King Kamehameha ruled the island chain primarily from Oahu during the 1800s, and Oahu is still the hub of Hawaii's government today. The bustling state capital, Honolulu, looks like many U.S. cities, with skyscrapers, hotels, nightlife, shopping, universities, and fine dining. History buffs will enjoy touring Iolani Palace, the monarchy's primary home, as well as Pearl Harbor's historical sites, such as the USS Arizona, the Battleship Missouri Memorial, and more.
Most of Oahu's hotels and resorts are in Waikiki, the beach that put Hawaii on the map as the ultimate beach vacation destination. Several hotel buildings tower over the gorgeous white sand beach and small, fun surfing waves, making this a popular spot for visitors.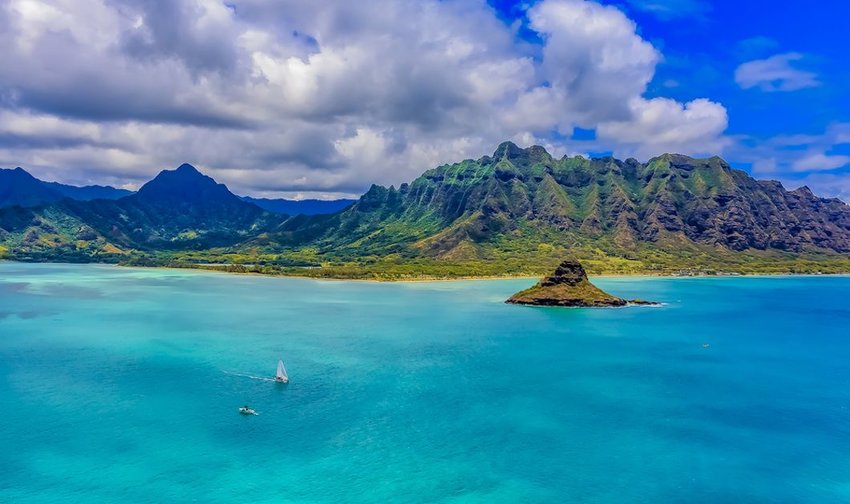 Once you travel away from the city, you'll find lush rainforests, laid-back surf towns, beautiful beaches, volcano crater hikes, and big-wave surfing competitions. Outside the city, visitors are drawn to sites such as the 400-acre Hoʻomaluhia Botanical Garden on Oahu's windward side. On Oahu's North Shore, you can visit attractions such as the Polynesian Cultural Center, a 42-acre facility where you can learn about the island's rich history, see replicas of villages, and attend an authentic luau.
Oahu is a good bet if you want to see a little bit of everything Hawaii has to offer. If you enjoy city life and all the amenities it brings, such as shopping, nightlife, and dining, the capital is the place for you. Lastly, if you don't want to take out a second mortgage, flights to this island and accommodations once you arrive tend to cost less compared to the other islands. It's no wonder about half of all visitors to Hawaii visit Oahu.
Maui – The Valley Isle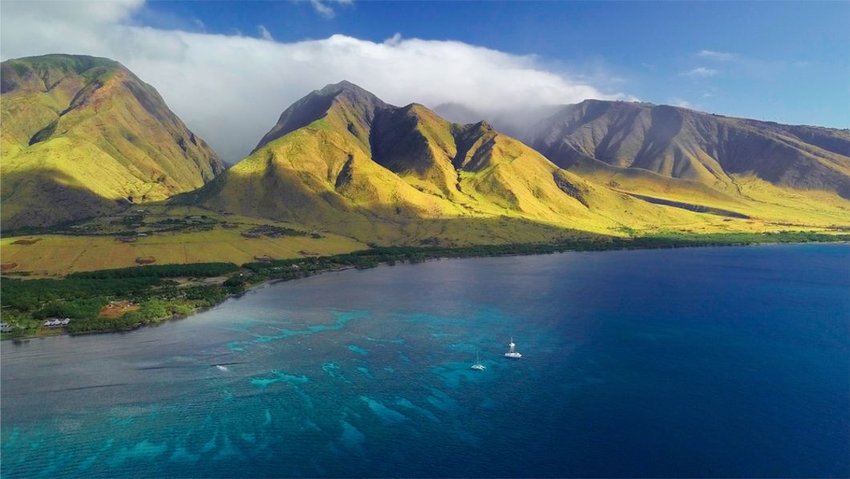 Maui is a favorite among honeymooners and golfers, but all types of travelers will find plenty to do on Hawaii's second-largest island. It's nicknamed "The Valley Isle" due to the beautiful, sacred Iao Valley, now a state park that includes the iconic Iao Needle, a 1,200-foot-tall natural monument.
Maui is best known for its 30 miles of beaches, including white, black, and red sand beaches. Maui's leeward side tends to be drier and is home to the resort areas of Wailea, Kīhei, Lahaina, Kāʻanapali, and Kapalua. You'll find accommodations ranging from modest hotels to condos to vacation homes to spectacular resorts. A must-see is Mākena Beach State Park near Wailea, which is divided into two areas, "Little Beach" and "Big Beach." Big Beach has amenities such as lifeguards, picnic tables, restrooms, food concessions, and parking. Little Beach has no facilities, and you might stumble upon nude sunbathers here (even though nudity is technically prohibited).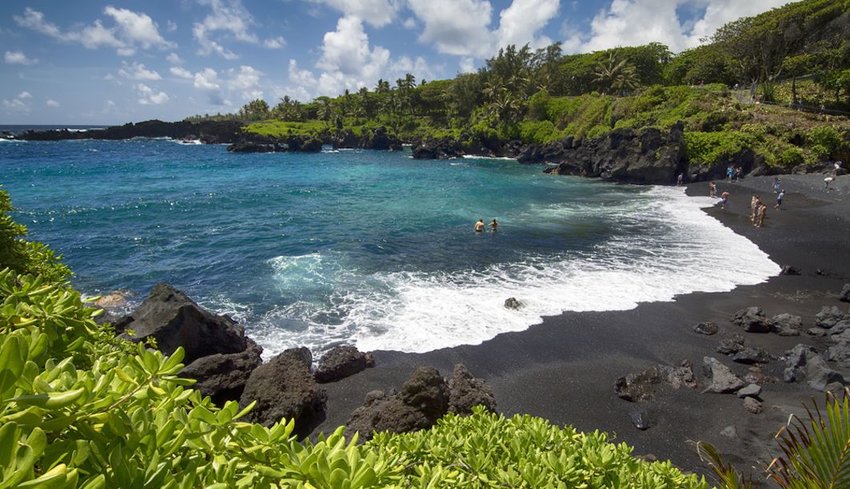 Favorite things to do on Maui beyond exploring its beaches include watching the sunrise from Maui's dormant volcano, Haleakalā, also a national park. If you want some adventure, book a guided or self-guided tour with Bike Maui. They'll take you up to the 10,000-foot summit in the pre-dawn hours for the sunrise, and you'll be rewarded with breathtaking views as you cycle the 23 miles downhill back into town.
Another must-do is to drive the winding road to Hana, an all-day adventure that takes you out to the remote town of Hana, past sweeping ocean views and through lush rainforests. Nature lovers will jump at the chance to hike Maui's rainforests to see breathtaking waterfalls and swimming holes. You can hike or drive to Hana on your own or book a tour. Another activity unique to Maui is a tour of the U.S.' only working pineapple plantation. The Sustainable Tourism Association of Hawaii lists tour operators throughout all the islands that meet strict sustainability criteria. If you want to see migrating humpbacks, Maui offers some of the best viewing opportunities from November through March, even from the shore along the stretch of Highway 30 between Ma'alaea and Lahaina.
Maui offers an appealing blend of marine wildlife, golf, lush scenery, activities, laid-back nightlife, resorts, restaurants, and beaches. Stay in one of the resort areas if you want access to typical resort amenities and proximity to restaurants and shopping. Maui is less hectic than Oahu, yet packed full of everything Hawaii has to offer. Maui is easy to reach too, second only to Oahu in the number of direct flights from mainland U.S. About a third of all visitors to Hawaii visit Maui, making it the second most visited after Oahu.
Hawaii – The Big Island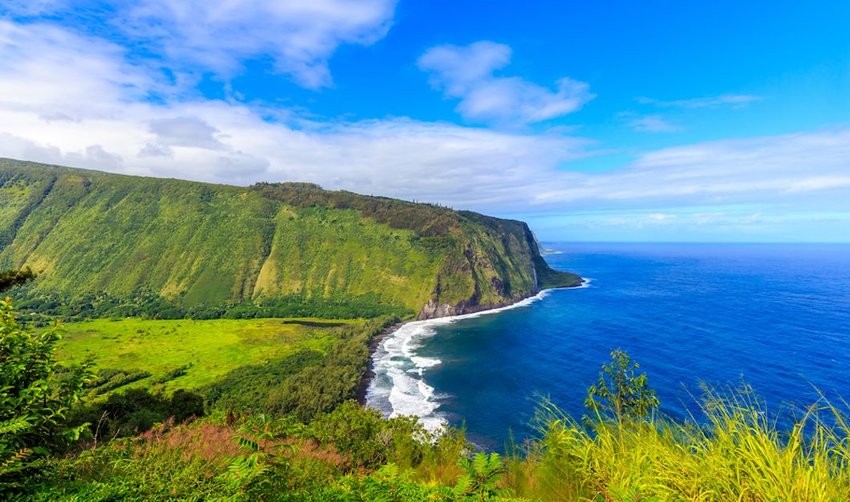 By far the largest of the Hawaiian Islands, the island of Hawaii has 10 microclimate zones, including a cold, snowy one at the top of its two highest summits, Mauna Kea and Mauna Loa. In winter months, die-hard ski and snowboard fanatics drive four-wheel-drive vehicles to the top and ride down! Hawaii Island is also home to Hawaii's only active volcanos, Mauna Kea and Kīlauea, both located in Hawaii Volcanoes National Park. You might remember seeing videos of Kīlauea's most recent eruption in 2018, which destroyed more than 700 homes. Some roads and trails are still closed, so be sure to check what's open before you visit any flowing lava fields.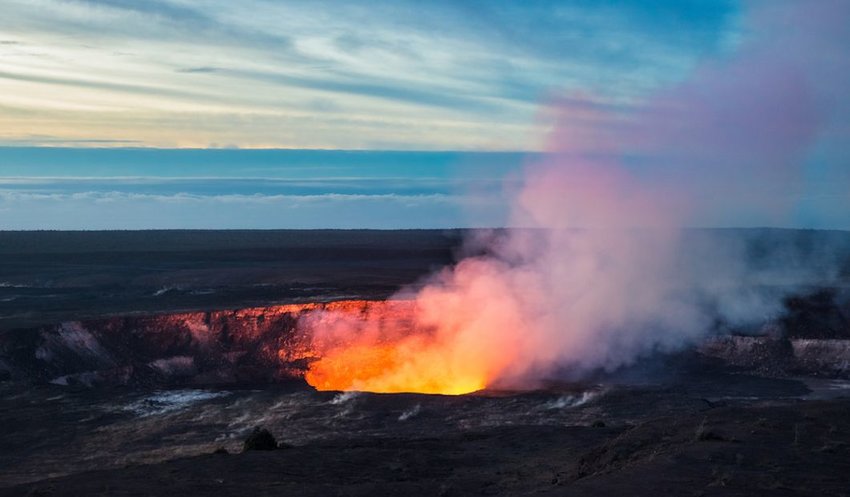 Hawaii Island offers the most diversity of all the islands, with dramatic scenery, fabulous waterfalls, and lovely beaches. It has a few unique sites as well, such as the emerald green forests of Waipi'o Valley, aka Valley of the Kings. The great King Kamehameha I was born here and launched his campaign to unite the islands from this island. The Big Island is steeped in Hawaiian history and culture and was important politically and spiritually throughout Hawaii's history. You can experience some of that at Kohala Historical Sites State Monument, which includes the ancient Moʻokini heiau (temple) dedicated to the war god Ku. Temple priests reportedly performed ritual killings and human sacrifices around A.D. 480. Captain Cook, the first European to discover the islands, died here during an altercation with Native Hawaiians in 1779. You can visit his monument today.
Hilo is the largest city on the wetter, lusher, windward side of Hawaii, and Kona is the place to go for drier temps and beautiful beaches. Kona is famous for its coffee, too, and it's the only area that grows 100 percent pure Kona coffee. There, you can tour plantations and taste some of the world's best gourmet coffee.
Hawaii Island is best for travelers interested in Hawaiian culture and natural beauty, and who are seeking a slightly less hectic pace than that of Oahu or even Maui. Surprisingly, the Big Island boasts some of the state's best golf courses too. The island is so large (almost the size of Connecticut) and has so many climate zones and regions, you won't get bored exploring all it has to offer. Accommodations are similar to Maui, ranging from expansive resorts to smaller hotels, condos, and homes. The Big Island is the third most visited island.
Kauai – The Garden Isle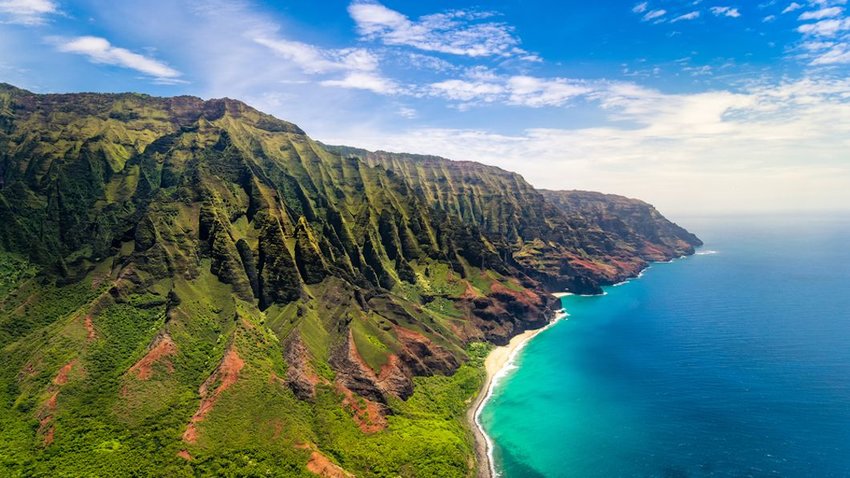 The northernmost island of the archipelago, Kauai is home to phenomenal outdoor adventures, including several famous hikes. The 11-mile Kalalau Trail meanders along the jaw-droppingly beautiful Nāpali coastline, while Kokeʻe State Park offers commanding views of the splendid Kalalau Valley from a 4,000-foot elevation. Only about 20 percent of Kauai is accessible by road, so to truly appreciate the rugged cliffs, dense jungles, and mountain peaks, consider a helicopter or plane tour.
You don't need a helicopter to explore the magnificent Waimea Canyon, Hawaii's answer to the Grand Canyon, though. You'll find no shortage of fantastic beaches here too, including Poʻipū Beach Park on the South Shore and peaceful, uncrowded Anini Beach on the North Shore.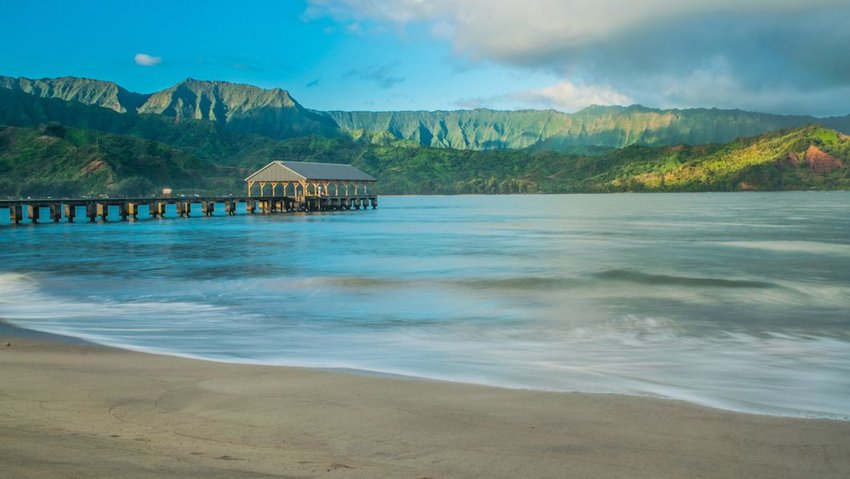 The main tourist areas on Kauai are the North Shore, East Coast, and South Shore. If you want to go big, aim for one of the luxury resorts, such as the Westin Princeville Ocean Resort Villas on the North Shore. If you seek a less opulent experience, book any number of hotels, vacation rentals, or resorts on the East Coast and South Shore. If you want to get away from it all, head to Kauai's west side to the charming town of Waimea. As with all the islands, you can choose from a wide variety of accommodations.
You'll love Kauai if you're seeking a more laid-back vibe and excellent hiking, kayaking, snorkeling, and exploring. It's known as the Garden Isle due to its luscious beauty, which means it tends to be a little wetter than the other islands, especially on the North Shore. Kauai tends to attract visitors interested in more adventurous outdoor activities, and as such it offers less in the way of golfing or nightlife.
Lanai — The Most Enticing Island or The Pineapple Isle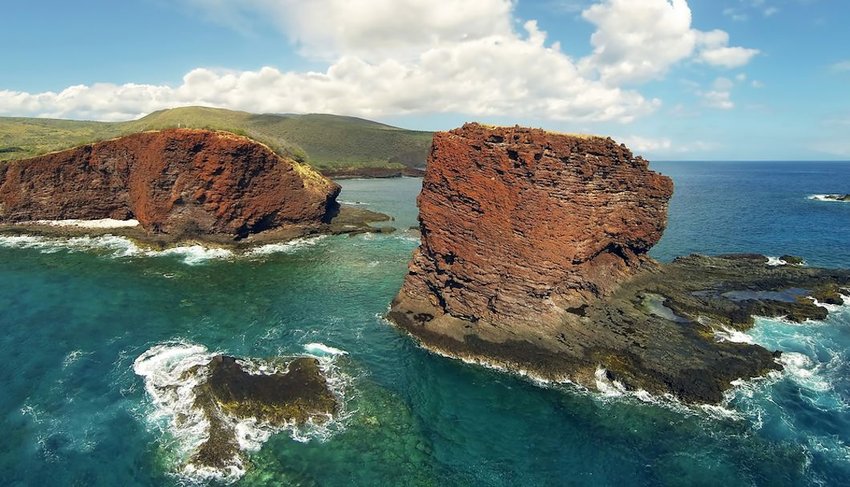 Unlike the other islands, where tourism has been a significant economic force, a massive Dole pineapple farming operation dominated Lanai for most of the 20th century. Now it is Hawaii's smallest inhabited island and hosts a fraction of the visitors the other islands do. Many of the roads are still unpaved but offer exciting opportunities to explore. Oracle co-founder Larry Ellis now owns about 98 percent of the island and has invested in a major renovation of the Four Seasons Resort Lanai and the Four Seasons Lanai at Koele. Lanai's only other accommodation, the Hotel Lanai, served as the living quarters for Dole's executives but has since been renovated into a charming 11-room hotel. Ellison reportedly is invested in creating eco-friendly, sustainable practices in the hotels and across the island.
Lanai lacks the plethora of activities the other islands have but makes up for it in privacy, uncrowded beaches, championship golf, and rugged off-the-beaten-path exploration. It's reachable only from an inter-island flight from Maui or Oahu, or via ferry from Maui. You can day-trip via the ferry or succumb to the ultimate in luxury and relaxation on Lanai and stay for a while.
Molokai – The Friendly Island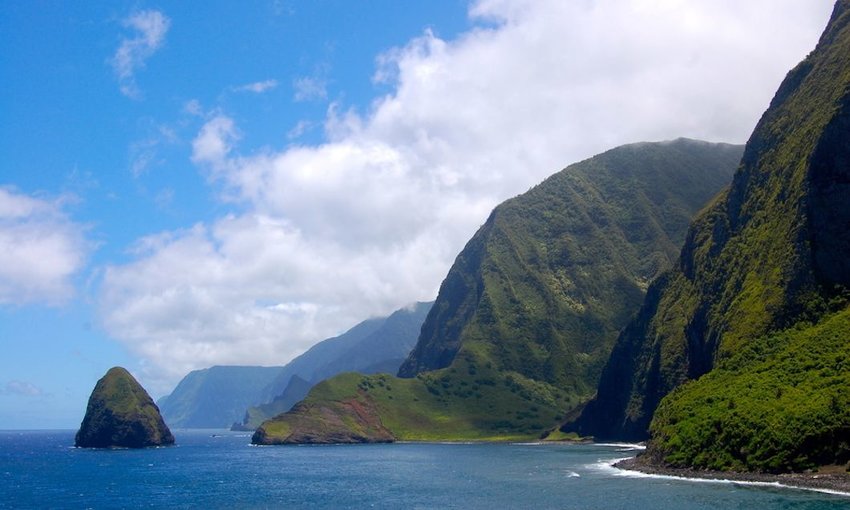 Molokai is best known for being a leper (Hansen's Disease) colony from 1866 to 1969 and is home to the highest percentage of Native Hawaiians who preserve their rural lifestyle. Molokai's pace is slow, with no big resorts, traffic lights, or bustling activity. One of the highlights here is a visit to Kalaupapa National Historical Park, which was originally a leper colony site. Instead of mega-resorts, your accommodation choices are smaller hotels, vacation rentals, cottages, and condos. You can spend time on Molokai's unspoiled beaches, hike beautiful scenery to waterfalls, snorkel Hawaii's longest continuous fringing reef, whale watch, kayak, and more. Molokai is also home to the world's largest sea cliffs, which tower between 3,600 and 3,900 feet above the azure water.
To reach Molokai, you can fly from Oahu or Maui. You'll enjoy Molokai if you're seeking a quiet, low-key, off-the-beaten-path vacation away from touristy bars, souvenir shops, and typical tourist amenities. Instead, you'll find natural beauty, historical sites, and friendly people.