After years of dreaming about exploring South Africa and Victoria Falls, last fall — in the midst of a whirlwind of work deadlines and stress — I saw that there was one spot left for the National Geographic Journeys G Adventures trip I'd been eyeing, so I bit the bullet and booked it.
A few weeks later, I was marveling over Cape penguins at Boulders Beach, wining and dining at Groot Constantia outside Cape Town, searching for the Big Five at Karongwe Private Game Reserve and Kruger National Park, and flying in a helicopter over the world wonder Victoria Falls. I was totally in vacation mode — until one of my fellow travelers pointed out that I kept checking in with work obligations.
It was true. Whenever there was a break, I was squeezing in some catch-up time on business back home. I was the only working American in our group — there were two fellow Americans, both retired, and the rest were Brits, Aussies, and Canadians. Everyone else had completely entered vacation mentality and here I was, stressed about taking a 12-day trip and leaving all my responsibilities behind.
And I'm not the only one — 28 percent of Americans say they don't travel because it's too hard to get away from work, says Sarah Shields, director of industry communications at the U.S. Travel Association.
Perhaps this is a result of our culture not valuing vacations as much as other countries. After all, in Austria, Norway, and Spain, the government requires 25 days of paid vacation a year. In the United Kingdom, it's 28 days, and in France, it's 30. Yes, that's right — it's actually written into the law that workers in these countries must get more than a month's worth of working days off a year. Paid.
Here in the United States, the number is zero.
"The United States is the only advanced economy that does not mandate any paid vacation time for workers and it is one of the only countries that does not require employers to offer at least some paid holidays," the Center for Economic and Policy Research's No-Vacation Nation report states.
Instead, in the U.S., workers are dependent on their individual employers to dictate how many paid days off they get.
And what do Americans do with the paid days they do get? Waste them.
Where Are Those Vacation Days Going?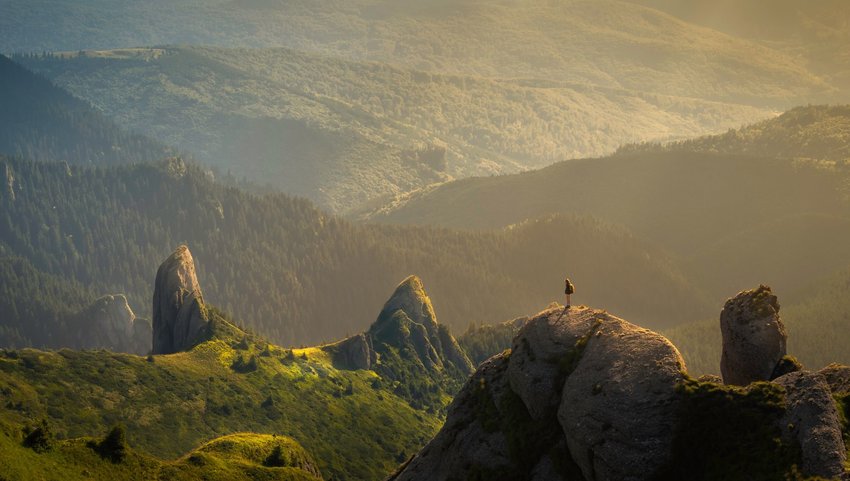 In 2018, 55 percent of American workers left vacation days unused — and the habit is getting worse. A whopping 768 million days went unused that same year, a 9 percent increase from the previous year.
The trend has long been on the rise, so five years ago, the U.S. Travel Association launched Project: Time Off with National Plan for Vacation Day on the last Tuesday of January — this year on January 28 — to encourage Americans to set aside time to plot their vacation days for the year.
"We sometimes take time for granted. We get busy and the things we want to do pass us by," Shields says. "We recommend planning your time off at the beginning of the year — not only are you committing to taking time off at the start of the year for the rest of the year, but you can plan for it at work and look forward to it at home all year long."
While lawmakers need to do their part (New York City Mayor Bill de Blasio has been working to pass legislation to make the city the first in the nation to have required paid days off), it's also up to all of us to actually take those days we are granted — and shift American values so that we can revel in the time we have off.
Learning to Let Go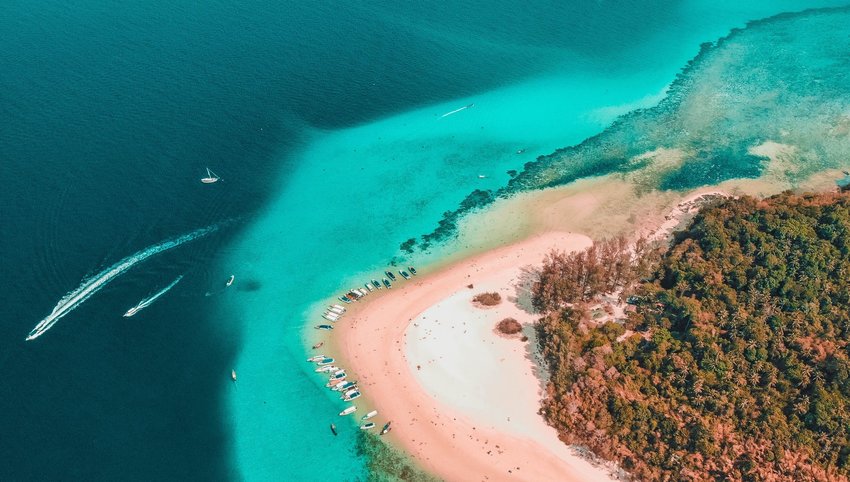 The idea of stepping away from the routine of the lives we've set up for ourselves is definitely daunting: Who is going to cover for us in the office? Who can watch my pets or plants for me while I'm gone? How far can I dip into my savings for this trip? How in the world will I catch up on everything I miss while I'm away?
"Between the guilt of stepping away from work, family obligations, and the cost, there are a handful of reasons why Americans are leaving their paid vacation days behind," G Adventures' consumer marketing specialist Casandra Rotunno says. "The feeling of having to get ahead at work, using vacation days for mandatory obligations and less for themselves, can definitely be contributing factors. While professional, personal, and financial obligations are top of mind for most Americans, personal vacations fall to the back of mind."
Indeed, that guilt factor of having to turn on the OOO deters many Americans from stepping away. Rotunno says that according to data from G Adventures — a leading small-group adventure travel company with more than 750 tours on all seven continents — Americans on average take shorter tours with their company than travelers from other countries.
"The average American isn't stepping away from work for more than a week. Typically we take holidays around long weekends, which is even less than a week," she says. "We could learn from these other countries."
Researchers have found that vacations don't just reduce stress, but also make us more productive and increase creativity in the workplace. In fact, the most productive country by far in 2018 was Luxembourg, which has 25 mandated vacation days.
"Asking why we should keep going on vacations is therefore comparable to asking why we should go to sleep considering the fact that we get tired again," another study in the Journal of Happiness Studies concluded. "A period of effort investment at work should necessarily be alternated with periods of recovery in order to remain healthy in the long run."
Redefining Vacation Mentality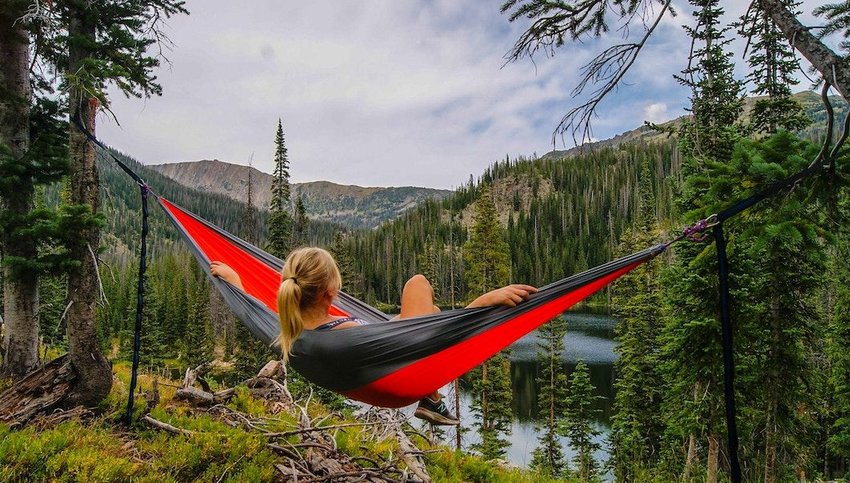 Completely stepping away for long blocks of time is one thing, but the difference in values that my fellow travelers in Africa put on the vacation was eye-opening as well. For them, it wasn't just an agenda-driven itinerary, a list of to-dos in a new destination — it was about the act of getting away.
Americans tend to have a more checklist-driven approach to travel. We get to Rome and need to check off visiting the Colosseum, tossing a coin into the Trevi Fountain, and eating gelato. Check, check, check, vacation accomplished. It's like transferring the same skill sets we use in our work lives by lifting those action items and dropping them into a vacation setting. We often don't even stop to switch off that habit and melt into the mode of reveling in discovery.
Even when I visited the Spa Eastman in the Eastern Township of Eastman outside of Montreal — where we were all supposed to be fully focused on relaxation — most of the American visitors seemed to reject the immersive mentality of disconnecting.
"Americans tend to participate in everything," the spa's fitness and wellness supervisor Richard Cossette has observed. "That's why we had to put a break in the middle of the afternoon, because if we put activities, they are going to do everything."
It was true — I had meticulously planned how I'd take advantage of my time there (and even made them change my massage appointment!) by squeezing in every single possible activity, making sure I participated in every class I could, attended every talk in English, and experienced every sauna and circuit in their Nordic baths. They were each relaxing and therapeutic in their own way — especially being set in the middle of 326 serene acres in the woods covered with freshly fallen snow — but for me, the need to rush between each activity was ironically counterproductive.
Maybe it's the fact that we assign worth to "doing" things in order to feel like we reaped every benefit, which fits hand-in-hand with that mentality of always having to work. It's not that there's anything wrong with maximizing activities, but it's almost like we do things for the sake of doing them — the antithesis of what a vacation is supposed to be.
What we often forget is the value of decompressing. The final night of my (way too short) stay at the Canadian spa, I let go of my meticulous plans and just focused on being in the moment by relaxing in my room — watching the gentle flames of the fireplace in my cozy room complement the soft glow from the snow outside. When I awoke the next morning, I felt like my mind was lighter, as if the weight of all the stress had physically lifted. Now this felt like a vacation.
"We should take the time off to relax, recharge, and reconnect with ourselves," Rotunno says. "Taking the time to step away from the computer, phone calls, and meetings should be a habit. It provides you with an opportunity to clear your mind, focus on your mental health and relationships. You return with a fresh perspective."
Shields adds that other benefits include "stronger relationships with friends and family, a lifetime of memories, access to new experiences, improved health and wellness, increased job productivity, and enhanced cultural understanding."
Those benefits may not come to the forefront of our thinking, but it's time for us to work together to change that. "Allow yourself to connect with the world around you, open your perspectives, and reconnect with yourself," Rutunno adds. "Vacations give you the chance to experience different cultures, explore a new city, try interesting foods, and excite all your senses! Vacation time is valuable me time."
Celebrating Plan for a Vacation Day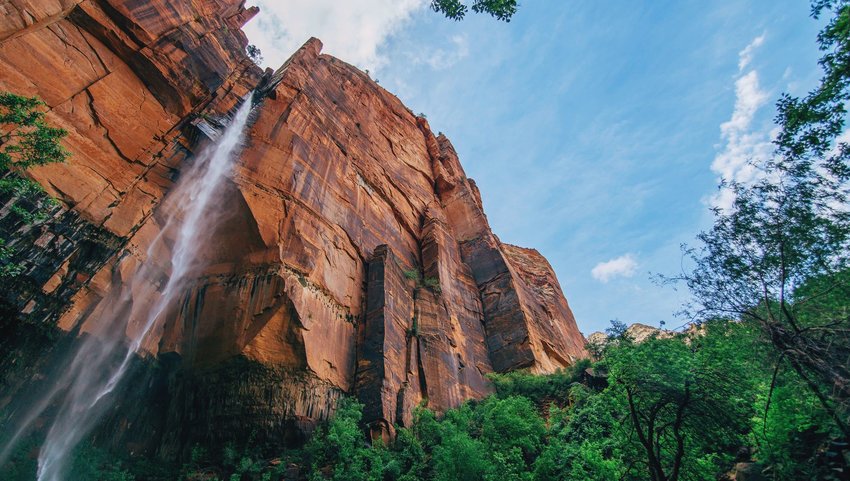 While the idea of maximizing your vacation days sounds great, there's only one way to put the idea into action: by plotting out that time now.
If you need some guidance, use the Plan for Vacation Day tool to strategize those days. And if you don't have a dream destination yet, find inspiration by getting lost in the travel section of a bookstore or library, flipping through travel magazines at the newsstand, or hashtag surfing #travel or #wanderlust (or scrolling through the The Discoverer archives!).
However far you get with your travel booking, it's the very act of creating the intention that will set your plans into action.
"Planners have been shown to be more likely to use their vacation days," Shields says. "So we encourage everyone to join us on January 28 to set aside time to map out your vacation time for the year."