Steeped in tradition and blessed by Mother Nature, Guatemala easily tops my list of favorite places around the world. The country and culture — shaped physically and spiritually around the country's epic volcanic landscape — shares a deep connection with the region's ancient Mayan heritage. Guatemala's history inspires its customs today; from the chores of daily life to the momentous holiday celebrations, this country continually honors its rich past.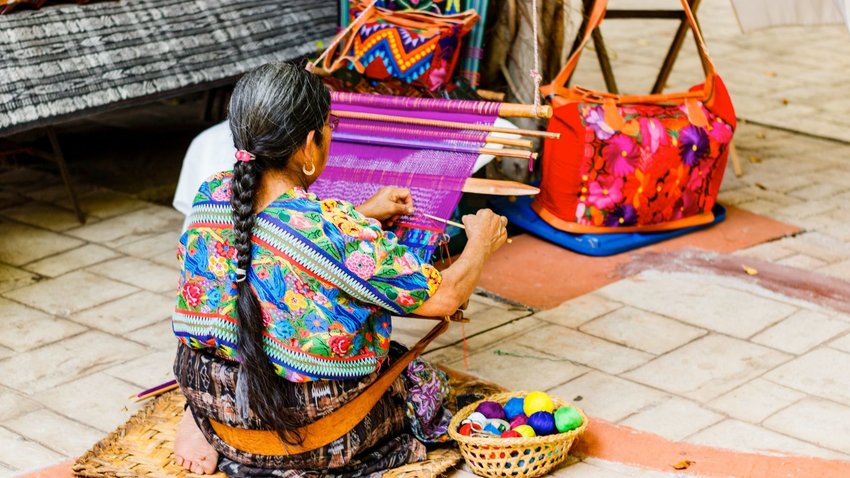 One of the most celebrated customs is backstrap weaving, a centuries-old art form still practiced by the local women weavers in villages across modern-day Guatemala. Their talented hands capture a piece of Guatemalan heritage, and weave it into hand-crafted, vibrantly colored textiles. Each intricate pattern not only symbolizes individual creativity, but celebrates a traditional way of life still celebrated in the present day.
History of Weaving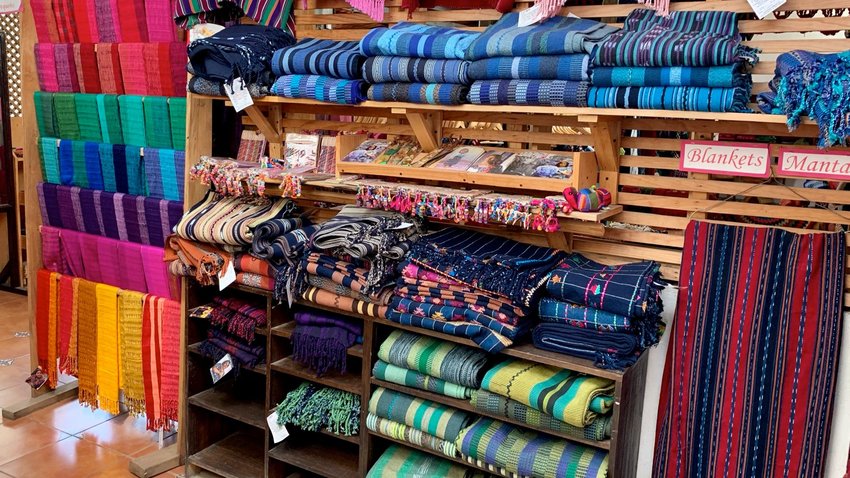 Legend has it that weaving was first taught to the Mayans 1,500 years ago by Ix Chel, Mayan goddess of the moon, love, and textiles. The art form pulls from the earth's bounty, using home-grown cotton and natural dyes from plants, bark, vegetables, and fruit.
All Mayan women learned to weave in order to provide fabric for their homes and families, although the wealthier women used higher quality thread and learned more elaborate designs. While the practicality of woven fabrics for clothing, baby wraps, and  towels is immediately apparent, a woman's wealth and status could also be determined with a close inspection of her hand-woven goods.
The Weaving Process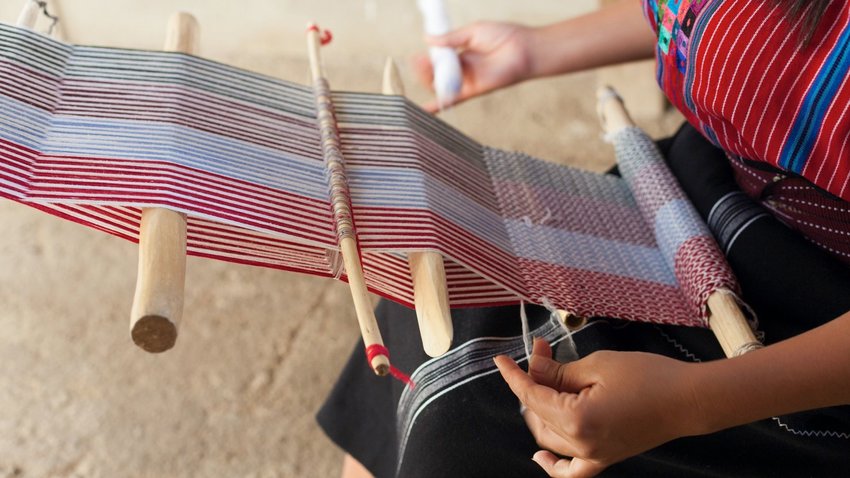 The production of modern day Mayan textiles stays true to its roots with a mostly unchanged process. Nowadays, women often sit on the floor (or a stool for older weavers) with one side of their homemade loom elevated and tied up in front of them. The other end of the 6 or 7-rod loom is looped around the woman's back with a strap--the backstrap that gives the practice its name--and is used to control the tension throughout the weaving process. The loom is small, mobile, and can be set up anywhere, allowing women the freedom of mobility when practicing their trade. Producing a finished product can take weeks or months, depending on the size of the item. For example, a two yard scarf could take up to a month to complete.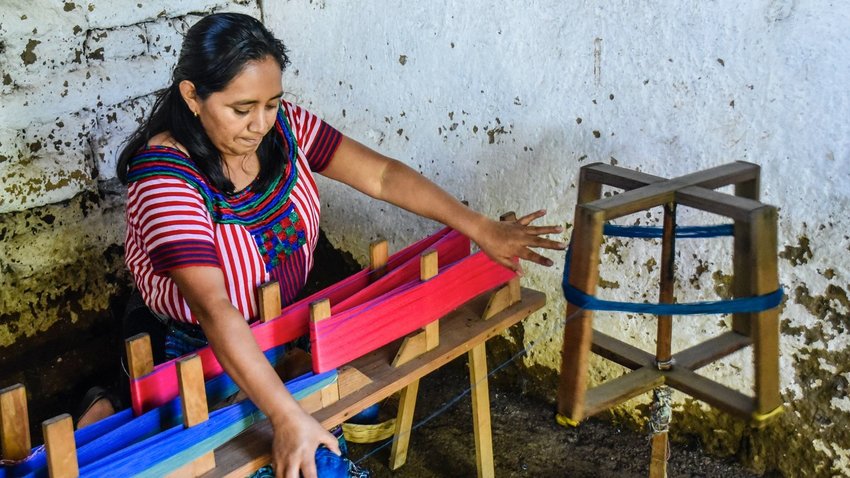 But prior to the actual weaving, women must first harvest, prepare, and spool the cotton to make yarn, and then dye and dry the thread. These preparations take around 3-4 days. After the colored thread is dry, the women spin out the yarn, a process that can take an additional week or more. But after all this groundwork, they're finally ready to weave!
Women Weavers Today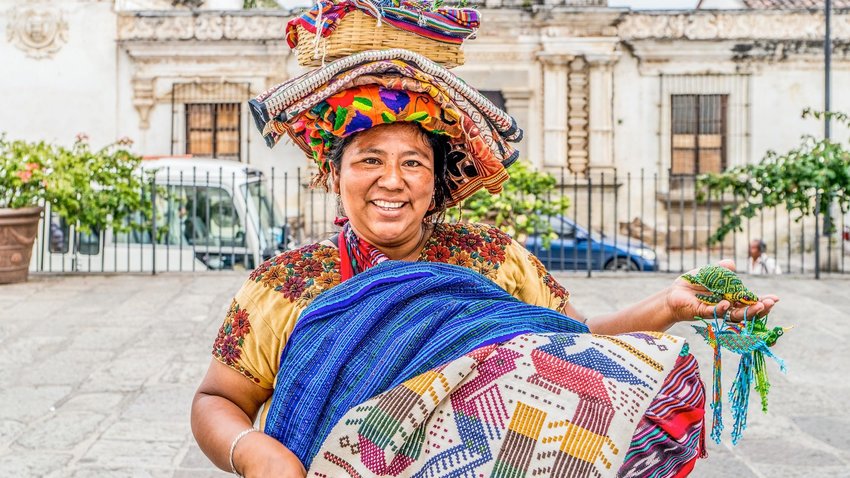 The brutal 36-year Guatemalan Civil War claimed 200,000 Guatemalan lives (83% of which were Mayan) and devastated the peaceful and traditional way of Mayan life. According to weaving cooperative Casa Flor Ixcaco, the war also resulted in the loss of 400 weaving styles. Although horribly tragic, the violent strife gave rise to a number of women weaver cooperatives focused on preserving their craft, culture, and livelihood. Forming these co-ops helped women weavers earn a fair wage for their incredible artistry, allowing them to support themselves and their families.
Where to Get it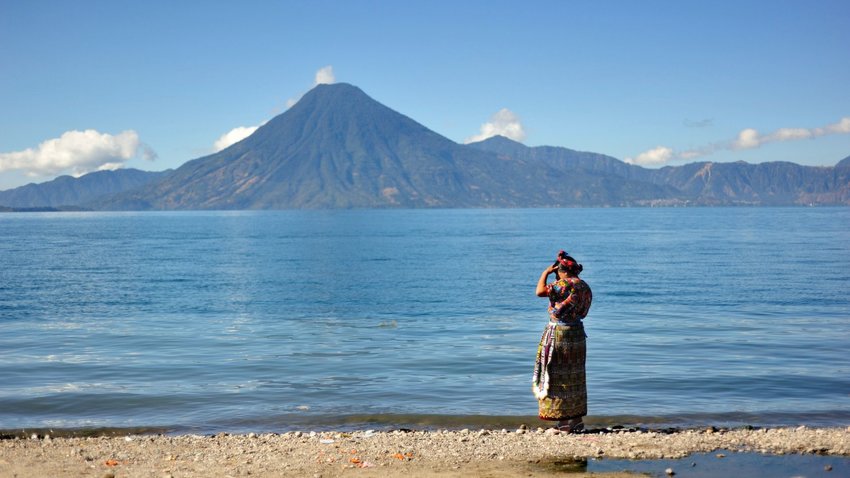 Guatemalan shops and markets today are saturated with brightly colored bags, shawls, clothing, pillow cases, blankets, and household textiles. And to be clear, they're all gorgeous! But where can you get the "real deal"–the most authentic and best quality goods–while ensuring local sustainability? There are a few tempting shops and open-air markets in Antigua, a popular Guatemalan city, but I'd strongly recommend holding out and buying your souvenirs directly from the weaving cooperatives around Lake Atitlan.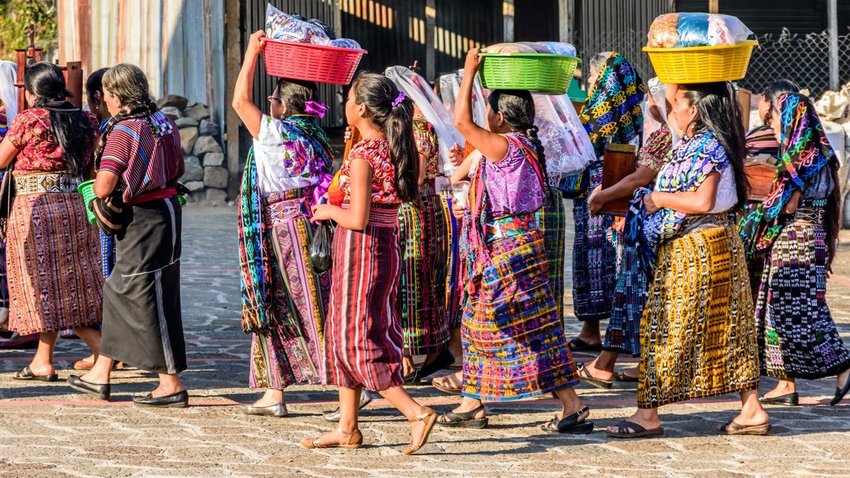 Each lakeside village surrounding Atitlan is known for its specific craft (carpets, woodwork, textiles), and San Juan de La Laguna is famed for its weaving. San Juan's Casa Flor Ixcaco Weaving Cooperative really won me over with their selection of stunning handwoven bags, pillow cases, blankets, men's and women's clothing, shawls, and home accessories, many of which you can order online. Comprising 23 weavers, the women at Casa Flor Ixcaco proudly share their impeccable skills, performing free weaving demonstrations to educate visitors on how each one of their products are made.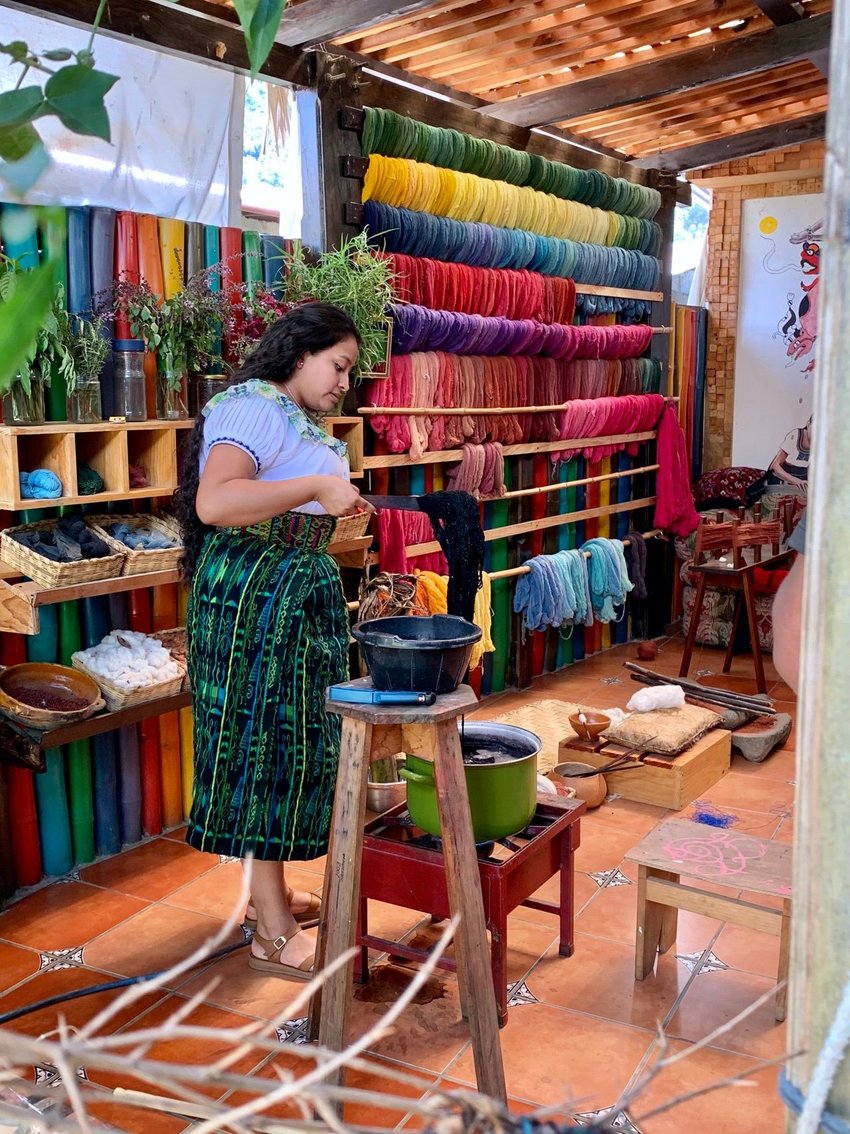 I bought my new favorite travel accessory from this co-op; a colorful, oversized shoulder bag. Proving to be the perfect carry-on size, it easily fits all my in-flight necessities (book, iPad, shawl, toiletries, chargers, etc.) and has accompanied me on every trip since.  Not only did the purchase help support the weavers' cause, it turned out to be the most practical souvenir choice ever!
Another must-make stop is at Atitlan Women Weavers in San Pedro de La Laguna, a 27-woman organization, all of whom hail from different villages around the lake. The group's diversity lends a unique regional touch to every hand-created piece, and the adherence to traditional techniques means their products are made to last. Best of all, these women weavers – many of whom are single mothers – earn 75% of the profit, enabling them to support their families.
Supporting the Weavers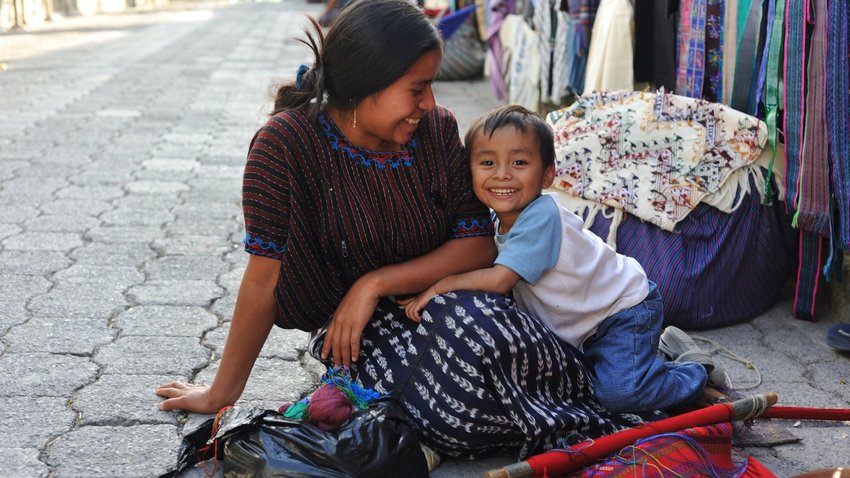 Your purchase from a weavers' co-op is much more than a keepsake from your Central American travels; it empowers the Mayan women of Guatemala and helps sustain their legacy. If you're visiting Guatemala, I'd highly recommend carving out at least three or four days to soak up the picturesque beauty of Lake Atitlan and experience all its lakeside villages have to offer.