Contrary to popular belief, the fiesta of Cinco de Mayo doesn't commemorate Mexican independence. Instead, it marks the anniversary of the Battle of Puebla, a military victory over Napoleon III and the French. It was first celebrated in California on May 5th, 1863, as a gesture of solidarity with Mexico. Though the event is marked south of the border, particularly in Puebla, it remains a much bigger deal in the US. If you're keen to keep up the tradition, here's how to celebrate Cinco de Mayo at home.
Begin The Day With a Plate of Huevos Rancheros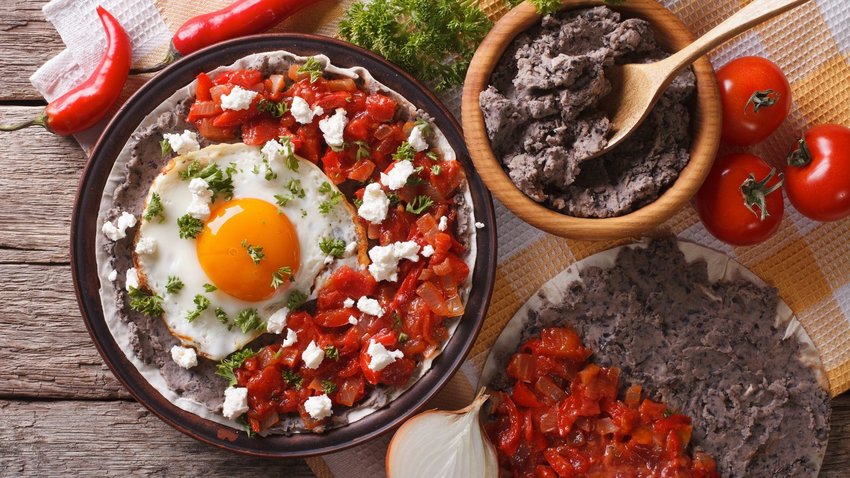 Fuel up with a big breakfast of huevos rancheros. Translated as ranchers' eggs, this delicious and filling dish is easy to create. You'll need some flour tortillas, which form the base of the plate. The other key ingredients are eggs – of course – a tomato salsa, refried beans and cheese. Warm a large tortilla, and either cover it in a layer of refried beans, or add a generous dollop on the side of the plate. Top with two lightly fried eggs, sunny side up. Add the tomato salsa, which can be as spicy as your palate dictates. You can buy it ready made, but instead try this authentic recipe from mylatinatable.com. Sprinkle with crumbled cheese and serve hot. A popular variation of this dish is huevos divorciados, which takes its name from the two different salsas (red and green) which are placed on opposite sides of the plate.
Decorate the House with Papel Picado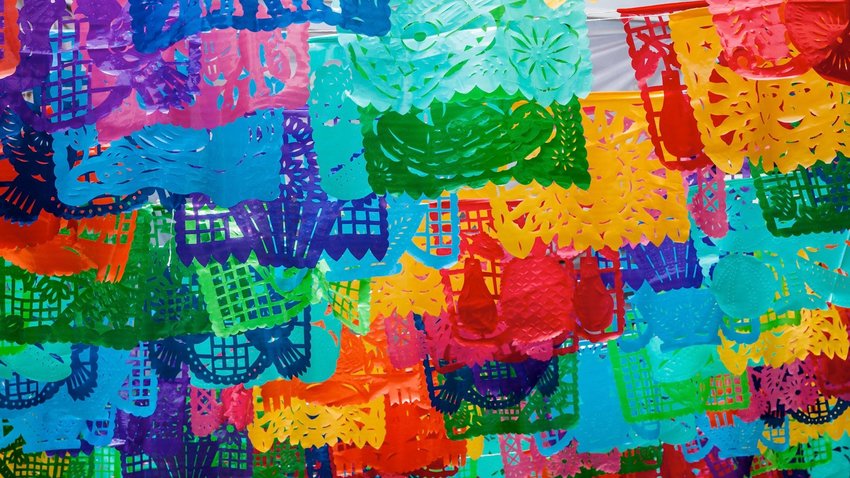 Papel picado is the name given to those paper cut-outs that adorn any home during a Mexican fiesta. Hung like bunting, they inject a dash of colour into your home and are guaranteed to get you in the Cinco de Mayo mood. Originally, the Aztecs cut designs into the bark of mulberry and fig trees. With the arrival of the Spanish came tissue paper and the tradition evolved. Mexicans consider the town of San Salvador Huixcolotla, near Mexico City, the home of the art of papel picado. Artisans create a design on a template and place it on a stack of 50 to 100 sheets of tissue paper. Using a chisel and hammer, the design is cut with meticulous precision. These days, you can get hold of papel picado across the world, though it's often made out of plastic.
Make a Piñata With the Kids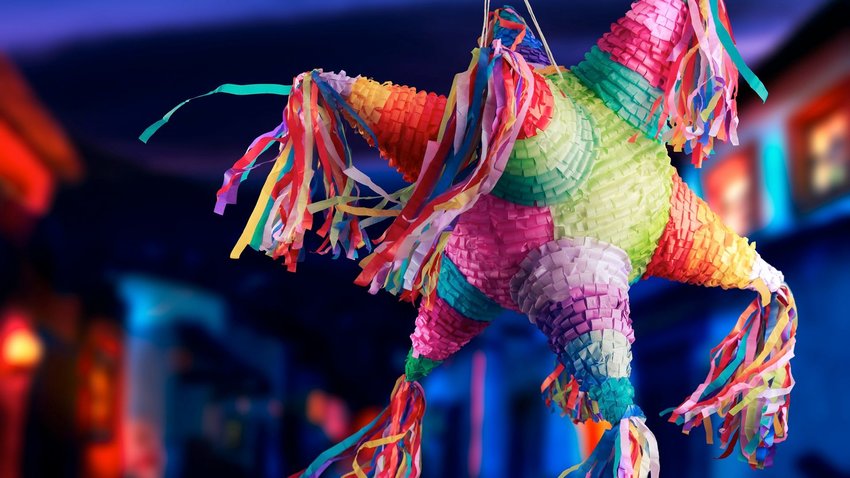 No self-respecting Mexican party would be complete without a piñata! If you act quickly you might be able to get one delivered or find one ready-made in the store when you head out to get your groceries, such as this cute donkey from Walmart. But it's more fun to make your own. You'll need a balloon and some torn up strips of newspaper. Soak the paper in a paste made from one part flour to two parts water. It should have the consistency of double cream. Cover the inflated balloon, leaving a circle of about two inches wide at the base of the balloon – this is where you'll stuff the candy – and allow to dry. Add a second layer and repeat. Skewer the top and thread with string so you can hang your piñata. Get creative and embellish with scrunched up tissue or crepe paper and fill with sweet treats. Cover the hole with some cardboard decorated to match and you're good to go.
Hold a Mexican-Themed Painting Competition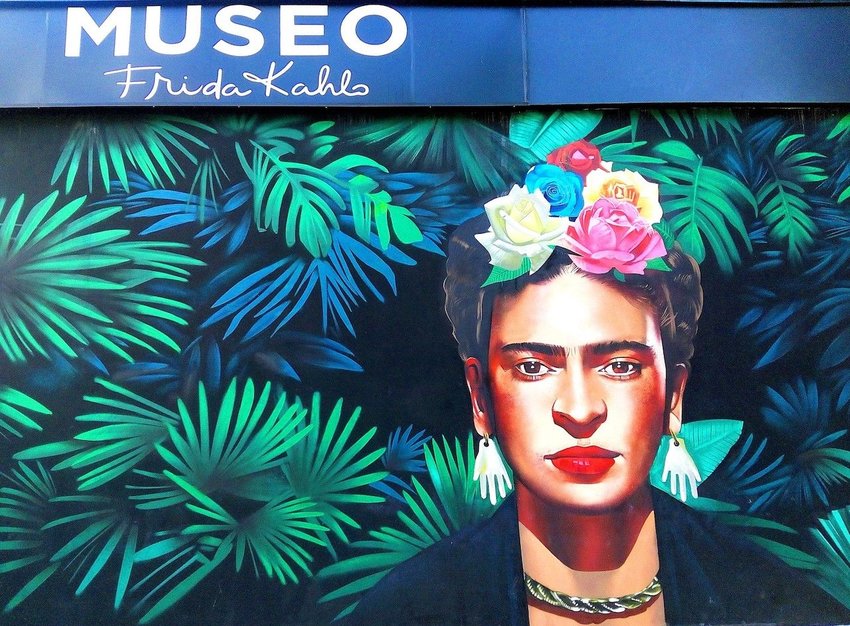 Frida Kahlo was a prolific painter of self-portraits, so why not hold a painting competition in honour of Mexico's most famous artist? Keep it within the family, or extend the invitation to friends and neighbours via a video conferencing platform such as Zoom. If you can't agree on a subject, you might settle on a portrait of the lady herself. Give yourself an advantage and practise by following this easy tutorial. You might also get your inspiration from Mexican folk art, such as this bright and appealing donkey, a stylised cactus or a design based on traditional embroidery.
Mix the Perfect Margarita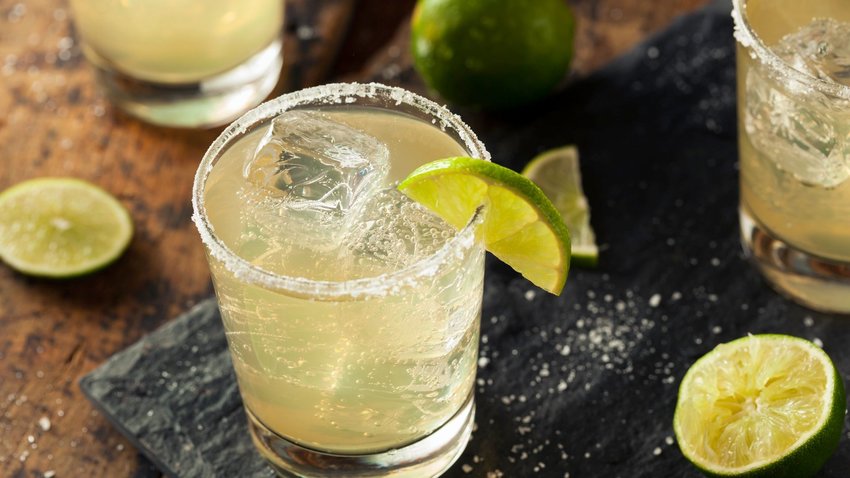 The iconic Mexican drink is deceptively simple – just three ingredients, if mixed correctly, can create the perfect drink for a Cinco de Mayo toast. First you should grab some tequila. Choose one that's 100% agave; try Drizly.com for a reposadowhich has been aged for at least two months to develop the flavour. You'll also need some limes and triple sec, a liqueur made from the skins of oranges. For a stronger drink, the latter can be substituted with Cointreau. Squeeze the juice from the limes with a manual juicer such as the excellent Chef'n Citrus, available on Amazon. Pour 1 ½ oz. tequila, 1 ½ oz. triple sec and 1 to 1 ¼ oz. of lime juice into a cocktail shaker with cracked ice and shake to mix. With the leftover lime skin, moisten the rim of a margarita glass. Try these glasses from Crate and Barrel, or improvise with whatever glass you have to hand while you wait for your parcel to arrive. Dip in crushed salt before you pour in your cocktail. ¡Salud!
Throw on Some Mariachi Music and Have a Sing-A-Long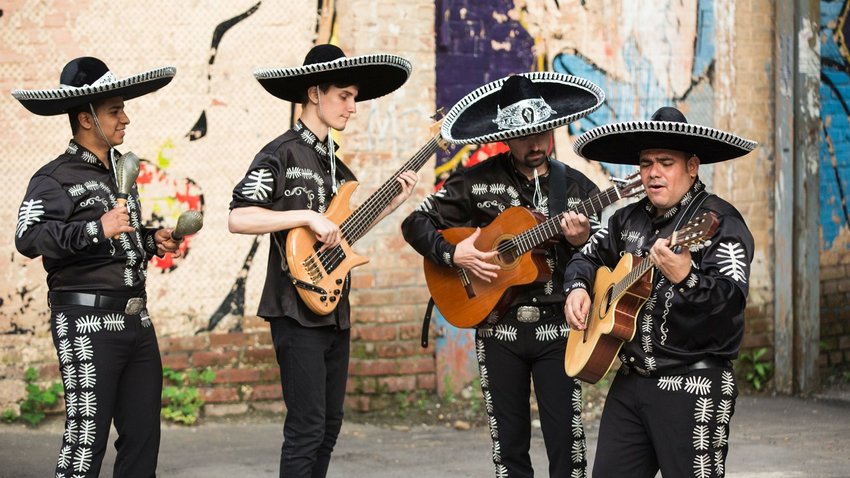 The tradition of mariachis, or roving musicians, dates back to at least the 18th century. An ensemble consisting at least of a guitarist, violinist and trumpeter, they're a familiar sight on the streets of Mexico, wandering through pretty plazas and between restaurant tables. Though there are many favourites, you've almost certainly heard La Cucaracha (The Cockroach). Cielito Lindo's familiar refrain is almost guaranteed to get you singing along:
Ay, ay, ay, ay
Canta y no llores
Porque cantando se alegran
Cielito lindo, los corazones
Sing and don't cry, it goes, for singing makes you rejoice. So, Cinco de Mayo fans, belt it out and don't hold back.