In recent years, visiting Europe's Christmas markets has become an increasingly popular Yuletide activity. Historic old town squares crammed with festive wooden huts are a feast for all the senses. If you can't make it overseas this year, this guide will help you enjoy European Christmas markets without leaving home.
Decorate Your Yard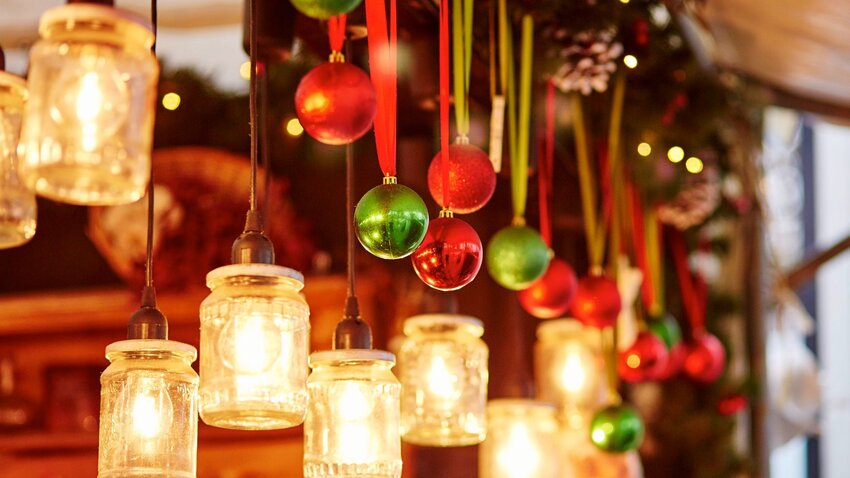 Scene-setting is crucial if you're going to set up a European Christmas market at home. They're at their best after sunset, so invest in plenty of outdoor lights such as these LED globe lights, or these twinkly fairy lights. String them across your yard to add some sparkle. Hang clusters of miniature lanterns and brightly colored baubles beside them for added impact.
Freshly cut branches of pine, fir, or spruce adorn the rustic cabins and their scent is unmistakably festive. If you're having trouble sourcing some, make do with an artificial garland, or better still, buy a potted tree instead. Think about seating: European Christmas markets are social affairs, making wooden benches an appropriate choice. A fire pit's also essential, not only for the heat it provides but also for the aroma of wood smoke, so stock up on logs and kindling.
Shop For Festive Souvenirs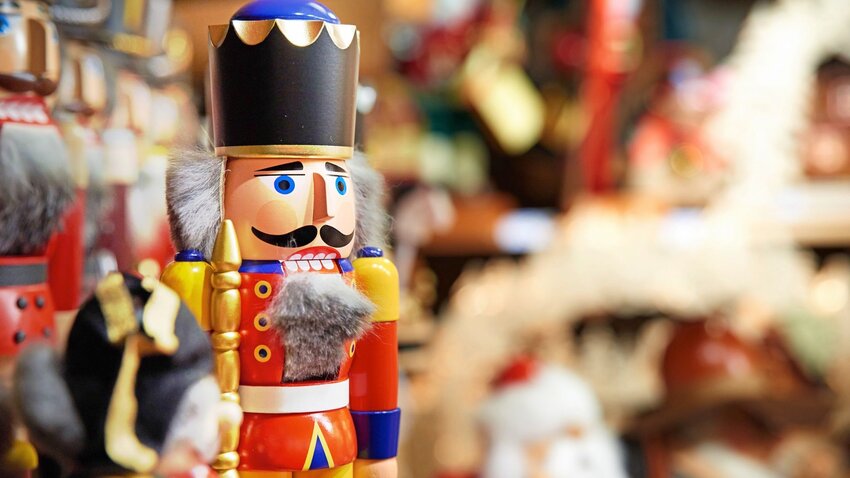 While you can't replicate the shopping experience within your own yard, purchasing some festive souvenirs to create a Christmassy vibe is easily achieved. Authentic German nutcrackers are cute but expensive; try this fun DIY project if you're keen to make one yourself. In Europe, you're sure to see plenty of stalls selling sheepskins; order a few to throw over garden benches.
Another type of craft you'll find at every market is wood carving. Improvise with a few rustic wooden reindeer like these from ManMade Woods in Wisconsin to pop on your outdoor table along with some moss and pine cones for effect. Alternatively, add some Scandinavian flair with some cute gnomes, known as nisse in Denmark and tomte in Sweden. These mythical creatures knock on people's doors on Christmas Eve bringing presents.
Serve Up Plenty of Traditional Food and Drink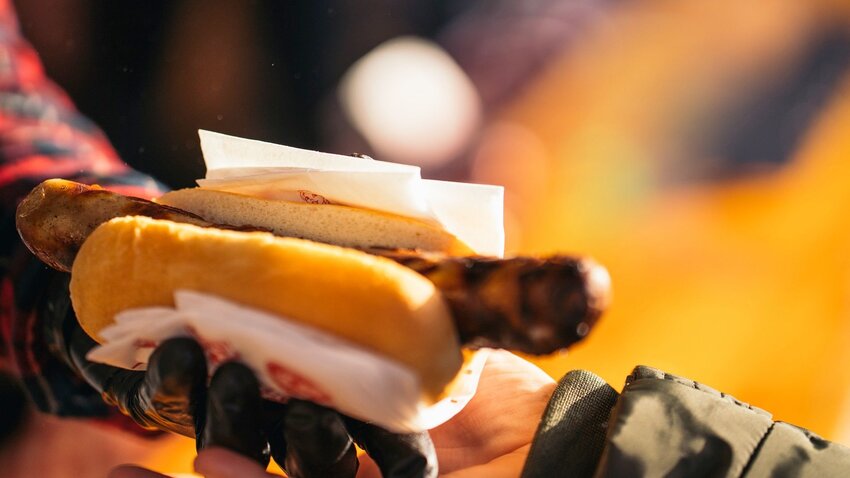 While visiting tourists stroll the markets, locals congregate in the many pop-up bars and restaurants to chat with friends and neighbors. There's a surprisingly wide variety of food on the menu. Most German markets offer bratwurst, but in Nuremberg, you get three skinny brats in your bun, known as Drei Im Weggla. Over in Poland, it's all about the pierogi, bite-sized dumplings filled with potato, cabbage, cheese or meat and boiled or pan-fried. Hungarians bring us lángos, a deep-fried dough brushed with garlic and slathered with sour cream and grated cheese. If you have a sweet tooth, stock up on candy canes. You'll also love these recipes for lebkuchen and stollen, popular in Christmas markets all over the continent, but especially Germany.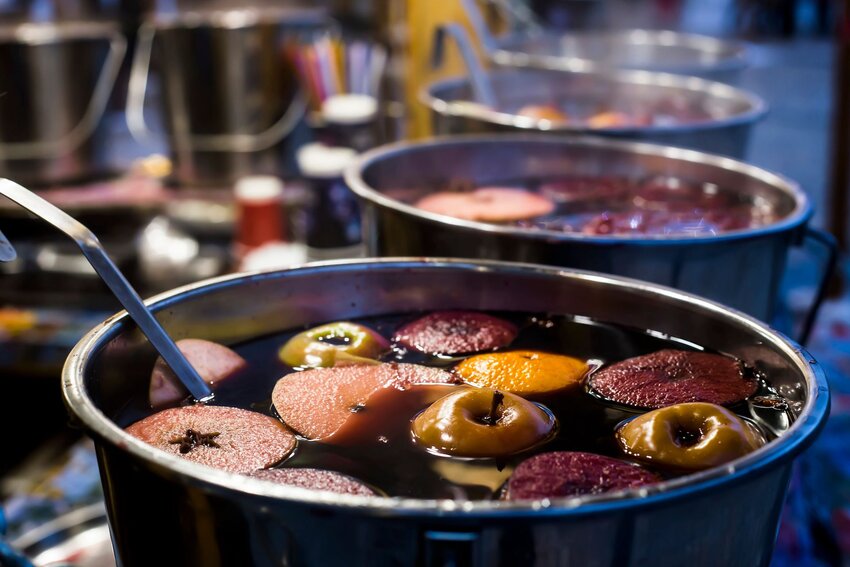 Hot drinks are also required and of course, the one most closely associated with Christmas markets is glühwein (mulled wine). Arm yourself with some sachets of mulling spices and shop for fresh oranges, cinnamon sticks, and the all-important red wine. It's easy to prepare from scratch. Make it in a large saucepan ahead of time, but take care not to let it heat beyond a simmer. For those who prefer their drinks alcohol-free, add the mulling spices to fruit juice to make hot spiced apple cider, or bring out some mugs of steaming hot chocolate.
Create a Christmas Market Playlist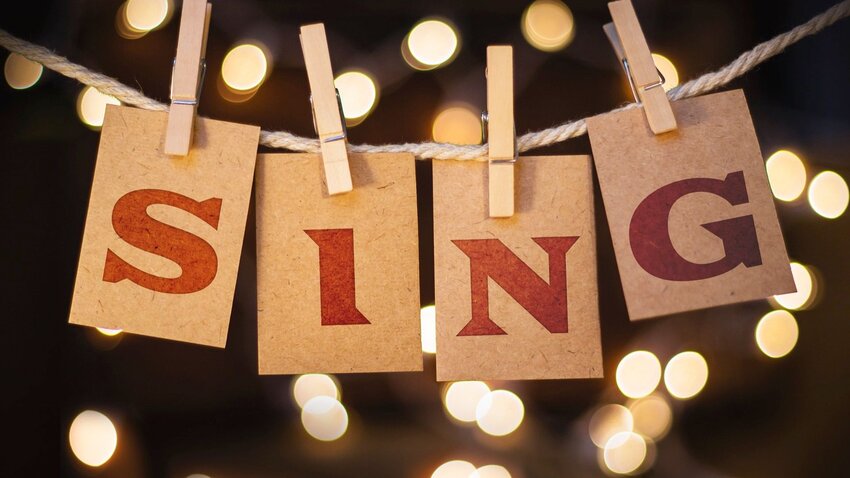 Nothing gets the Europeans in the mood for the festive season like a jolly sing-a-long. Silent Night's a must. Schoolmaster Franz Gruber and Pastor Josef Mohr composed and performed the popular carol Stille Nacht for the first time in the village of Oberndorf bei Salzburg, Austria. German favorite O Tannenbaum was originally a folk song. At first, it had nothing to do with the festive season, but since the mid 19th century it's been associated with the Christmas tree and sung as a carol. Both of these classics feature on Spotify's 30 Traditional Christmas Carols & Hymns playlist.
Invite the Krampus – If You're Brave!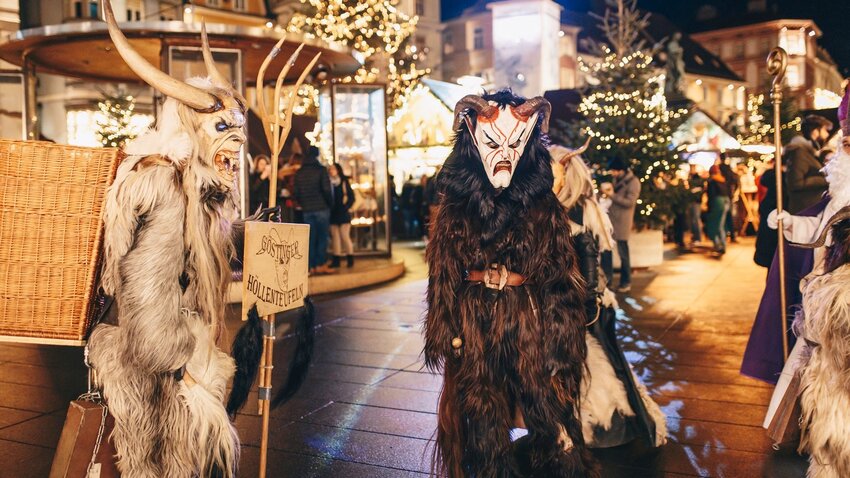 Have you been good this year? Across the Alpine region, a scary visitor can rudely interrupt the relaxed atmosphere of the Christmas markets. The mythical Krampus is half-goat, half-demon, sent to punish children who have been naughty while their better-behaved friends receive treats and presents from St. Nicholas. Krampus processions date back many centuries and are a popular – if terrifying – element of the Advent celebrations. Participants wear heavy costumes made from animal skins; jangling bells; and elaborate masks, some of which are over a century old. Order your own mask from costume specialist Morris Costumes or go the whole hog with this outfit from Zagone Studios if you're hoping to recreate the parade in your own neighborhood.