Any book lover knows that reading transports you to faraway lands without a passport. But sometimes, you may want to actually travel to literary destinations in real life. While we've yet to find anyone who's successfully made it to Narnia or Asgard, there are plenty of real-life journeys you can take that have been featured in your favorite books. Grab a carry-on and get ready to partake in your own book-inspired adventure.
"Eat, Pray, Love"
Italy, India and Indonesia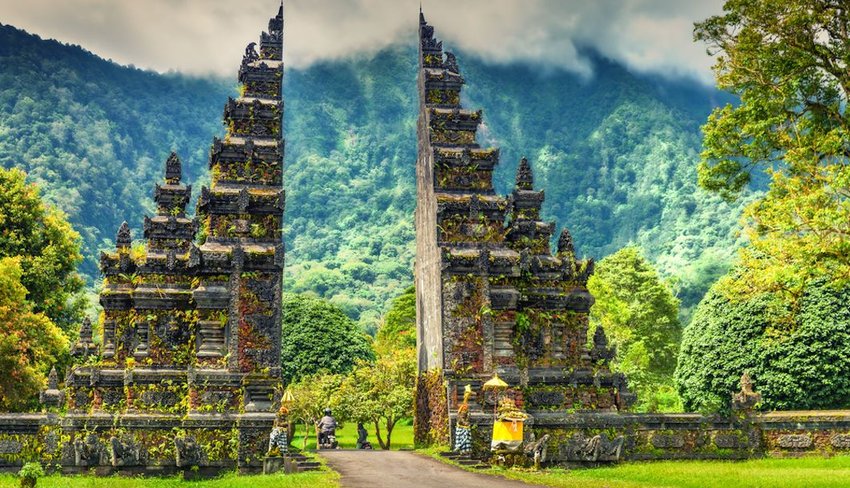 In Elizabeth Gilbert's "Eat, Pray, Love: One Woman's Search for Everything Across Italy, India and Indonesia," Gilbert travels alone following a bitter divorce and failed rebound relationship. Her travels take her first to Italy, where she explores a new kind of relationship, of the culinary kind. Next, Gilbert makes her way to India, where she indulges her spiritual side with meditation and prayer. She ends her journey in Bali, Indonesia, where she seeks balance.
While there's no guarantee you'll find a handsome rich soulmate during your travels to any of these locales, you are certain to expand your palate and your spiritual horizons if you so choose. There are a slew of tour packages specifically tailored to fans of the memoir for each destination, so depending on whether eating, praying or loving is your top priority — or if you want to do all three — you have plenty of options.
"The Legend of Sleepy Hollow"
Sleepy Hollow, New York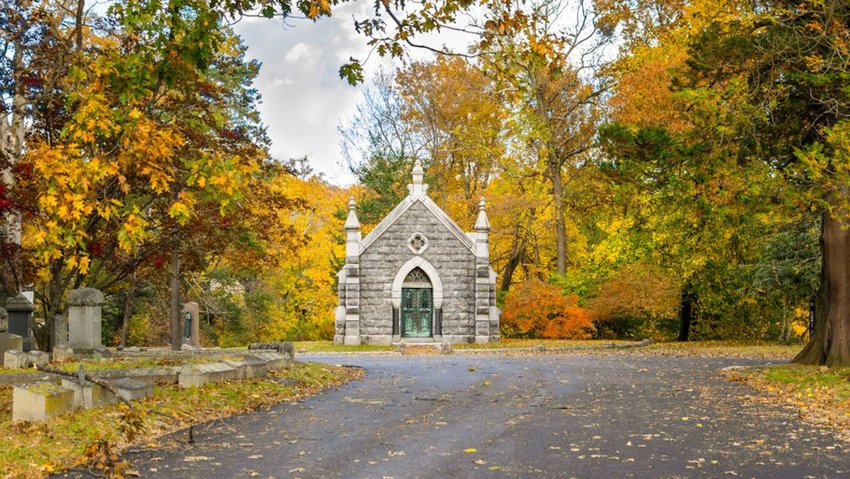 Halloween and horror lovers, rejoice! Located just 25 miles north of New York City and easily accessible by bus and train, Sleepy Hollow is bustling with both spooky and spectacular things to see and do. Washington Irving set "The Legend of Sleepy Hollow" in the upstate city, which thrives in autumn. The town is rife with history, including the famous Rockefeller estate Kykuit, the Lighthouse at Sleepy Hollow, as well as spooky cemetery tours, headless horseman rides and the famous Jack O'Lantern Blaze every October.
"Angels & Demons"
Rome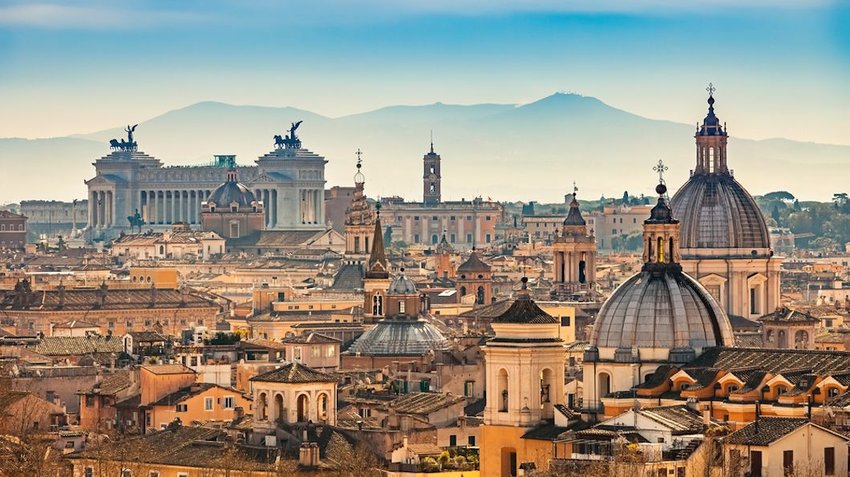 Dan Brown fans can take a special "Angels & Demons" guided walking tour throughout Rome, allowing visitors to piece together the puzzles from the novel and film. Tour the Path of Illumination and explore some of Rome's most beautiful piazzas. Visitors can even see the secret path from the Vatican to the Castel Sant'Angelo. When the official tour is done, congratulations! You're still in Rome, and there's plenty left to explore.
"Memoirs of a Geisha"
Kyoto, Japan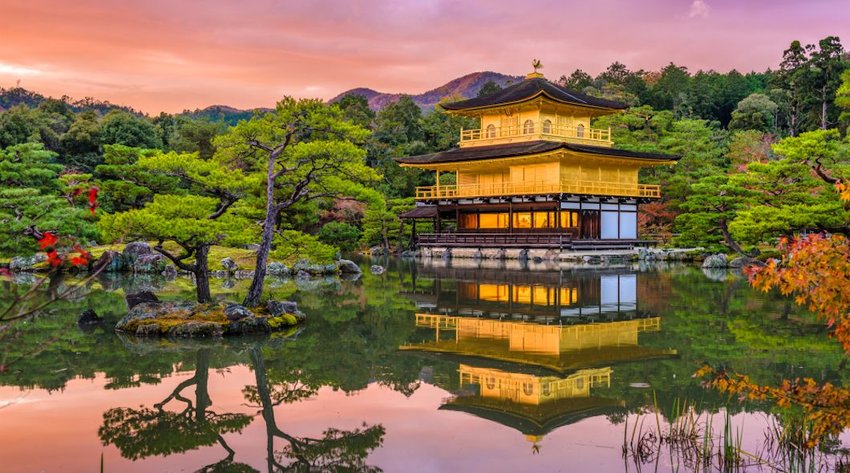 Readers of "Memoirs of a Geisha" by Arthur Golden are often taken aback by how the Japanese city of Kyoto surpasses the book's breathtaking imagery. Kyoto, considered the cultural capital of Japan, boasts pre-war architecture and natural touches that have been preserved for generations. Kyoto's famous Shinto shrines, Buddhist temples, gardens and palaces comprise a UNESCO World Heritage Site. Explore the geisha district of Gion to see these perfectly poised women in colorful kimonos stroll streets that preserve their ancient structures.
"Turn Right at Machu Picchu"
Machu Picchu, Peru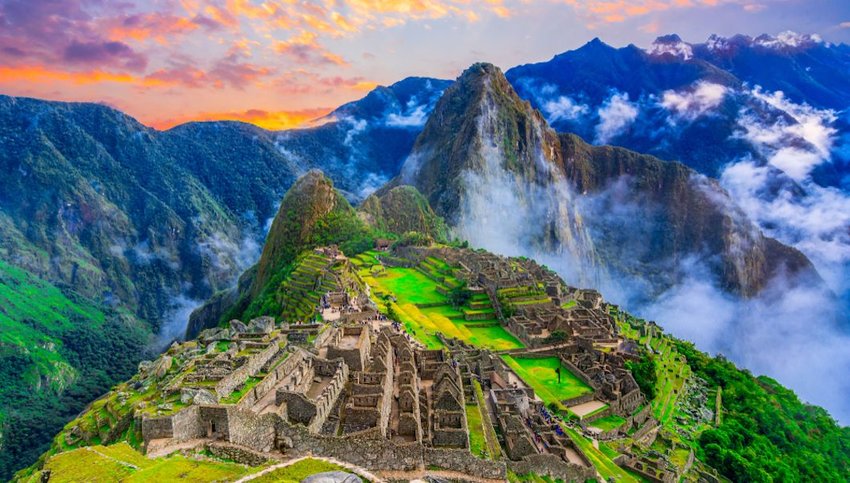 Mark Addams' descriptions of the landscapes and architecture in the Incan city of Machu Picchu in "Turn Right at Machu Picchu" don't do the site justice, but they're a start. The ancient city is a popular tourist site in its own right, and odds are it was on your bucket list before reading this book. But if you can't make it anytime soon, Addams' descriptions are a good way to tide you over until you can discover the city in person. But with options including hiking, walking and vehicular tours, there are plenty of ways to explore the stunning "Lost City of the Incas."
"The Year of Living Danishly"
Denmark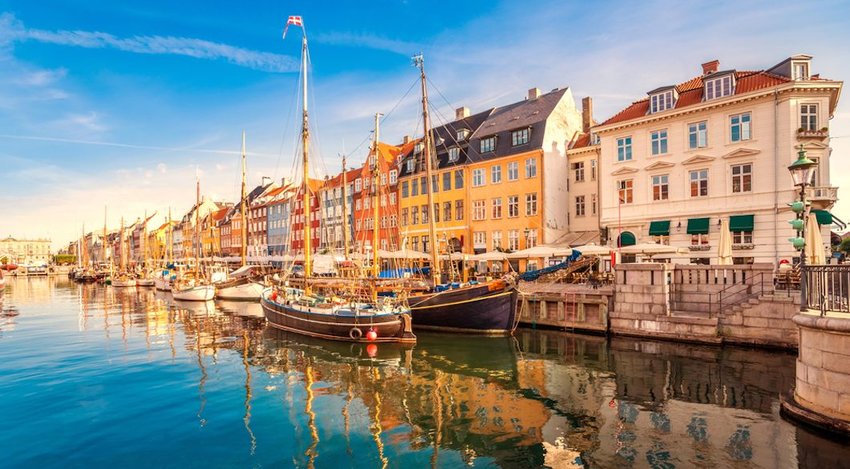 Helen Russell's memoir of her time living in Denmark, "The Year of Living Danishly," explores various possible reasons why the Danes are the happiest people in the world. The ever-popular hygge trend plays a role, but societal measures, including work-life balance, childcare and the nation's tax system, also are key to its citizens' smiles. That said, the book isn't all sunshine and rainbows. It sheds light on both the good and bad parts of Denmark, all filtered through Russell's own perspective. If you're interested in living Danishly, there are a number of tours of the country, including its culturally-rich capital, Copenhagen, to explore.
"The Adventures of Tom Sawyer"
Hannibal, Missouri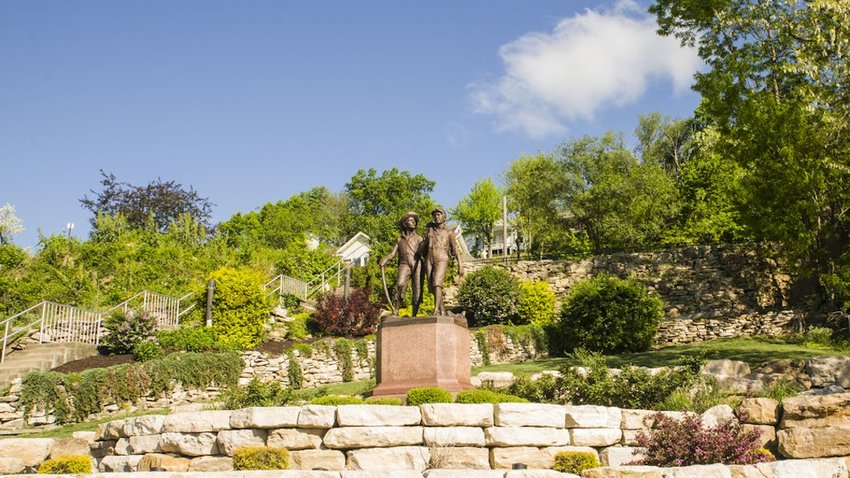 Mark Twain fans and travelers with kids can explore Tom Sawyer and Huckleberry Finn's home in Missouri. "The Adventures of Huckleberry Finn" and "The Adventures of Tom Sawyer" took place in St. Petersburg, Missouri, a fictional town based on the real town of Hannibal. The Mississippi River town, which rests about 100 miles northwest of St. Louis, hosts the Mark Twain Boyhood Home & Museum and the Mark Twain Memorial Lighthouse. You can explore properties that inspired the characters in Twain's literary classics and even white-wash the same fence that made young Sawyer a shrewd businessman.
"Camino Island"
Amelia Island, Florida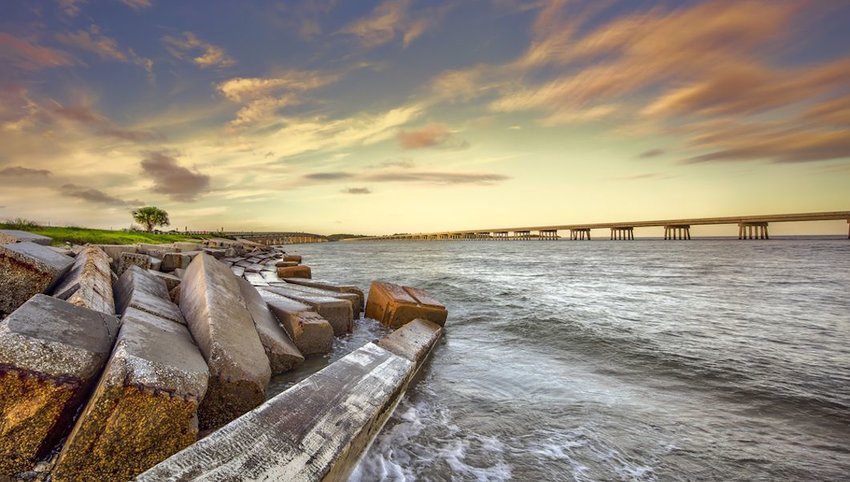 John Grisham's novels take readers on thrilling journeys through courtrooms, but one particular book from the prolific author also inspires journeys through a beautiful Floridian island. "Camino Island," is partially inspired by Amelia Island, Florida, a town Grisham loves — and a town in which he says he will never actually write a book.
"I refuse to put an office here, I'm not here to work, I'm here to read, walk the beaches, play golf and just veg out," he told the Amelia Island blog. "We sneak into town, hunker down, and we are thrilled to be here. We have been here all times of year, even the colder weather. We love it in the fall, Renee gets tired of the heat, I love the hot weather. We will come down here with a moment's notice if we can get away. We have two grandkids now and our challenge is to get them down here for a couple weeks."
Psst! We take pride in promoting products we think you'll like, but just so you know we use affiliate links, which means we may earn compensation for any sales generated from this page. Thanks!