Deal Alert!
Today, fans of the Big Apple can save $11 on the typical price of LEGO's New York skyline set, $27 on the Empire State Building set, or about $26 on the 1,685 piece, 17" tall Statue of Liberty set. World travelers can also score more modest deals on the London and Paris skyline sets, both of which I have on display in my living room.
---
Though they've been around for far longer than the Coronavirus pandemic, LEGO's Architecture sets seem to have found their moment. The adult-focused building sets eschew colorful minifigure characters in favor of accurate, and often clever recreations of the world's most famous buildings and skylines. And in this day and age, they can serve as an escape from the daily news cycle, inspiration for future trips, and even educational bonding exercises if you have kids at home with you.
Unsurprisingly, several sets have been picked clean from Amazon's digital shelves as everyone scrambles for things to do at home, but most are still available from LEGO directly.
City Skylines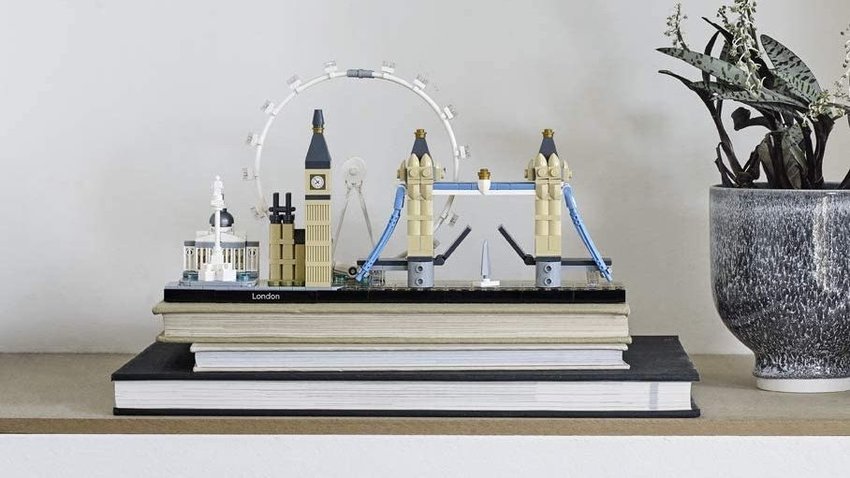 The most affordable sets, and in my opinion the most interesting, are the ones that recreate all of the highlights of a city's skyline in miniature. London (also at LEGO.com) includes the iconic Tower Bridge, Big Ben, and the London Eye. Paris (also at LEGO.com) is highlighted by the Eiffel Tower, obviously, but also includes the Louvre, the Champs-Elysées, and more. And perhaps no set is more impressive than Dubai's (also at LEGO.com), which recreates the world's tallest building, the Burj Khalifa.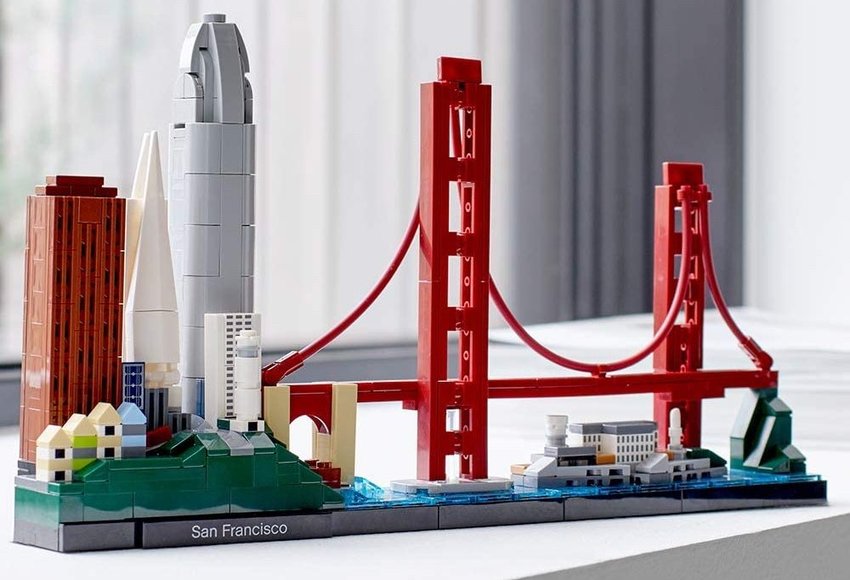 Several sets are notable for including extremely small details that are emblematic of their cities. Even if they only comprise a few LEGO blocks, they still add to the texture of the set, and serve as educational opportunities of their own. San Francisco (also at LEGO.com) includes the "Painted Ladies" houses (like the ones from Full House), in addition to highlights like Alcatraz Island and the Golden Gate Bridge. Tokyo (also at LEGO.com) features its famous cherry blossoms alongside several skyscrapers.  And Las Vegas's 500-piece set (also at LEGO.com) even includes its famous "Welcome to Fabulous Las Vegas" sign alongside several iconic hotels from the Strip.
Iconic Buildings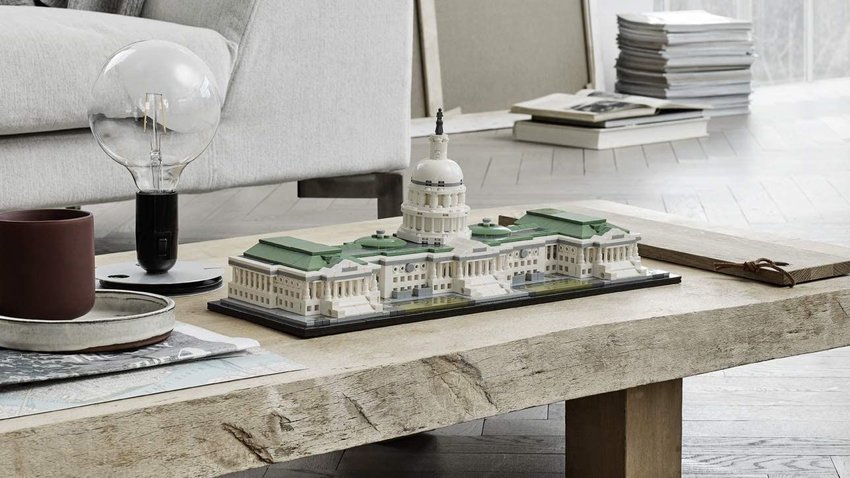 While I find LEGO's choices in recreating entire skylines with small numbers of bricks fascinating, you'll get more visual fidelity from sets that focus on a single landmark. The 5,900 piece Taj Mahal (also at LEGO.com) is the size of a small coffee table, the Great Wall of China (also at LEGO.com) features dramatic angles and topography that you wouldn't have thought were possible to recreate with LEGOs, and the 1,000 piece U.S. Capitol Building (also at LEGO.com) even lets you remove the dome to peek at the National Statuary Hall inside.
Building Relationships
Building LEGOs has always been a great way to connect with kids, and the fact that these sets are also educational is a great bonus. But in uncertain times like these, even adults could benefit from putting away their phones, turning off Netflix, and spending an evening or two just following instructions, working together, and building something really cool.